Hello bookworms! I'm Nia and today I'm going to be talking about children books!
Now I don't usually read many middle grade or children's books, so I honestly don't have a lot to choose from. I mostly read YA and adult, but there are a few books that I have either already read when I was younger or currently have on my TBR, so I'm going to be talking about those. They are all pretty popular BUT STILL.
If you aren't familiar with Top 5 Wednesday, it is a Goodeads group now currently run by Sam over at ToughtsOfTomes on Youtube, where each week they give you a topic and you talk about 5 books that fit that category. You can join the group here if you want to participate!
Without any further ado, let's start with this week's topic!

Alice's Adventures In Wonderland | Lewis Carroll
My thoughts: This is hands down one of my favourite classics! It's not a genre I reach for a lot but I loved how crazy this story was and how Lewis Caroll came out with such a fantastic, unique book. I loved the characters and I really want to re read this book soon!
Synopsis
Weary of her storybook, one "without pictures or conversations," the young and imaginative Alice follows a hasty hare underground–to come face-to-face with some of the strangest adventures and most fantastic characters in all of literature.
The Ugly Duchess, the Mad Hatter, the weeping Mock Turtle, the diabolical Queen of Hearts, the Cheshire Cat–each more eccentric than the last–could only have come from that master of sublime nonsense, Lewis Carroll.
In penning this brilliant burlesque of children's literature, Carroll has written a farcical satire of rigid Victorian society, an arresting parody of the fears, anxieties, and complexities of growing up.
Carroll was one of the few adult writers to successfully enter the children's world of make-believe: where the impossible becomes possible, the unreal–real, and where the height of adventure is limited only by the depths of imagination.


Peter Pan | J. M. Barrie
My thoughts: This is one of those books I have on my TBR but somehow never really read it. I loved the Disney movie so much and I've read a few Peter Pan retellings and love them as well but yeah, I've never ended up picking it up. Hopefully soon!
Synopsis
Peter Pan, the book based on J.M. Barrie's famous play, is filled with unforgettable characters: Peter Pan, the boy who would not grow up; the fairy, Tinker Bell; the evil pirate, Captain Hook; and the three children–Wendy, John, and Michael–who fly off with Peter Pan to Neverland, where they meet Indians and pirates and a crocodile that ticks. Renowned children's-book artist Michael Hague has brought the amazing adventures of Peter Pan to life. His beautiful illustrations capture the wild, seductive power of this classic book. This newly designed edition will be enjoyed by fans young and old alike.


The Little Prince | Antoine de Saint-Exupéry
My thoughts: I've been wanting to read this book for I can't remember how long! I bought a little mini version of it because my original copy was destroyed, and it's still on my shelf untouched. I've started it multiple times but I put it down because I wanted to read something else.
Synopsis
Moral allegory and spiritual autobiography, The Little Prince is the most translated book in the French language. With a timeless charm it tells the story of a little boy who leaves the safety of his own tiny planet to travel the universe, learning the vagaries of adult behaviour through a series of extraordinary encounters. His personal odyssey culminates in a voyage to Earth and further adventures.

The Chronicles of Narnia | C. S. Lewis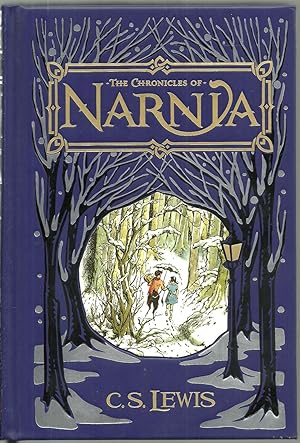 My thoughts: Okay, I've cheated a bit with this one. I've read the first two books a looong time ago and enjoyed them but I think I lost interest in the series. However I watched the movies when they first came out and I believe I enjoyed them more than the books, whoops. But still I wanted to include this series here because I liked them when I was younger.
Synopsis
They open a door and enter a world
NARNIA…the land beyond the wardrobe, the secret country known only to Peter, Susan, Edmund, and Lucy…the place where the adventure begins.
Lucy is the first to find the secret of the wardrobe in the professor's mysterious old house. At first, no one believes her when she tells of her adventures in the land of Narnia. But soon Edmund and then Peter and Susan discover the Magic and meet Aslan, the Great Lion, for themselves. In the blink of an eye, their lives are changed forever.


The Little Princess | Frances Hodgson Burnett
My thoughts: I remeber watching this movie when I was younger and loving it but it wasn't until two years ago I realised there was actually a book about it (and the movie was an adaptation of that novel). And again, I added to my TBR and I have yet to read it. Welcome to my life.
Synopsis
Sara Crewe, an exceptionally intelligent and imaginative student at Miss Minchin's Select Seminary for Young Ladies, is devastated when her adored, indulgent father dies. Now penniless and banished to a room in the attic, Sara is demeaned, abused, and forced to work as a servant. How this resourceful girl's fortunes change again is at the center of A Little Princess, one of the best-loved stories in all of children's literature.

What are your favourite children books or this you remember reading when you were a kid? Let me know in the comments!

Follow me on BlogLovin'
Goodreads | Instagram | Twitter | Contact Me