Hello bookworms! I'm Nia and today I'm going to be talking about my whole experience during this year's booktubeathon!
I wasn't really sure if I was going to participate in it, because I was a bit busy that week and didn't know if I was going to be able to complete all challenges. That's why I didn't write a whole post talking about my TBR and all the books I wanted to read that week, It was a last minute decision, guys. Don't kill me for that, haha.
However I decided I wanted to do a whole post talking about my experience and how everything went. So without any further ado, let's begin with it!
Challenge nº 1. READ A BOOK WITH A PERSON IN THE COVER
For this challenge I decided to pick up Want by Cindy Pon. I've heard really good things about it, and since it was a book I was going to read anyway, why not do it for the readathon?
Challenge nº 2. READ A HYPE BOOK.
I had first wanted to read When Dimple Met Rishi, because that is a VERY VERY HYPED book, but I wasn't in the mood for that kind of contemporary, so I ended up going one of the most hyped books: Harry Potter. I read The Philosopher Stone back in January, so I picked up the sequel, The Chamber of Secrets.
Challenge n°3. FINISH A BOOK IN ONE DAY.
For this one I wanted a book that was quick and easy and didn't have much pages, because I didn't know how that day would be, and I didn't want to commit myself into a 500+ pages book. So I decided to read Queens of Geek by Jen Wilde, since it felt like an easy read and perfect for summer.
Challenge 4. READ A BOOK WITH A CHARACTER THAT IS VERY DIFFERENT FROM YOU.
This one was a bit tough to choose, because I usually forget what the books are about before. I preffer going into them not knowing anything, or knowing the least I can. So I picked up Cold Summer by Gwen Cole, because 1. the protagonist is a boy and 2. he could travel through time.
Challenge 5. FINISH A BOOK COMPLETELY OUTDOORS.
That was the hardest challenge in my opinion. The weather where I live is nuts, and either it was extremely hot or it was raining. So I wanted to read something really really fast. So I went with Milk & Honey by Rupi Kaur, because poetry is very fast to finish.
Challenge 6. READ A BOOK YOU BOUGHT BECAUSE OF THE COVER.
I picked up Breaking by Daniel Rollings for this challenge. The reviews of this book weren't amazing on Goodreads, but the cover was so beautiful I didn't care and bought it. If that's not cover-love, I don't know what is.
Challenge 7. READ 7 BOOKS.
This last challenge felt like an opportunity to read an ARC. That's what I thought at least. So I wanted to read The Hanging Girl by Eileen Cook.
THIS WAS SO MUCH FUN!  As I mentioned earlier, I wasn't really sure if I was going to participate because I'm very ambicious and didn't want to end up reading two books (if you did that's totally fine, tho!). I was going to have a quite busy week, and I really wanted to complete all the challenges, but I ended up joining the readathon.
It was my first year participating, so I didn't know what to expect. I tried to update you via Twitter, and at first it wasn't bad (I'm still trying to write more in the app, guys) but the last two days were a complete disaster. I have to say I finished all the challenges the night of the Saturday 29th, so on Sunday I didn't really read much, because I didn't want to get into another reading slump.
It was a bit hard, I have to say. I was pushing myself to read, and because of that I ended up tired sometimes. I'd say I didn't hate it, because I was super proud of myself, but yeah, if it weren't for the BookTubeAThon I' probably wouldn't have read that many books in a week. I take my time.
Overall, I had an incredible good time despite not being quite active on my social media (to be honest, I was more active on Goodreads that anywhere else, haha), and I defienitely considering to repeat it next year!
And now let's being with my wrap-up.
July 24th 
On this day I managed to read two books! Crazy, right? As I said before, I was VERY ambicious.
Want | Cindy Pon
My thoughts: I had just started this book right before BookTubeAThon began (I was about 50 pages in), but I wanted this novel to be part of this challenge, so I stopped until Monday and then continue reading it. Don't kill me, please. I was a bit lazy and didn't want to go to my shelves again, so that was why. I have already written a review of Want, so you can click here to see all my thoughts!
Queens of Geek | Jen Wilde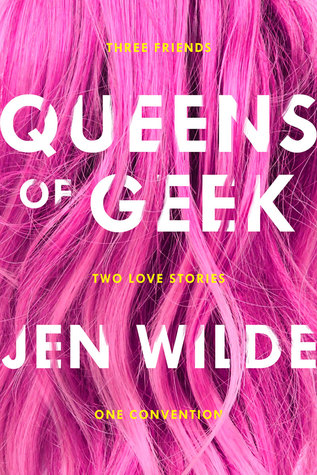 My thoughts: This was very very quick. It took me two hours to finish it, so I couldn't be happier. I read it in one sitting, and honestly I didn't think I could do it, but oh well. You can see the full review of this book with all my thoughts here.
July 25th
Breaking | Danielle Rollins
My thoughts: This book was also very fast to read. I have to say I didn't like it as much as I thought I would, and it was a companion series (which I didn't know when I started it), so if you have read the first book, it would be pretty obvious to know everything that happened. It was a bit to me and I didn't even really read the first installment. RTC.
July 26th
The Hanging Girl | Eileen Cook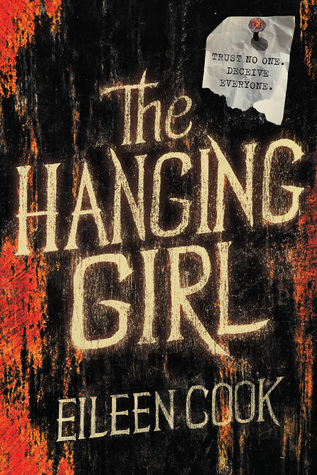 My thoughts: I had very mixed feelings about this book. There were some parts I really enjoyed and didn't expect at all, but the ending was a bit flat to me and predictable to me. RTC.
July 27th
This day I didn't really read anything, because I saw that I was doing pretty well with all the challenges and had enough time, so I took a break from all the reading. However, at night I was bored and decided I wanted to start another book, and so I picked up Harry Potter.
July 28th
Harry Potter & The Chamber of Secrets | J. K. Rowling
My thoughts: I loved it. Could you tell? It's Harry Potter guys, I can't do anything with that. But this time was so much fun, and I also decided to watch the movie after finishing the book, and let me tell you it was a great experience.
July 29th
Milk & Honey | Rupi Kaur
My thoughts: I really enjoyed this poetry collection. Even though some poems felt a bit repetitive and short, the whole message it gave was very powerful, and that's something I loved.
Cold Summer | Gwen Cole
My thoughts: I still have to think more about my feelings about this book, because I've finished it on Sunday at 1 am, and I haven't got time to put my thoughts in place, but overall I did enjoyed it. It was quite unique and different from every other book I've read before, and the character development and their relationship with their families was something I liked reading about. RTC.
*I'll be talking more about those books in my July/August wrap ups, with ratings and everything*
Have you participated in the BookTubeAThon this year? Let me know in the comments your experience and the books you've read, and of course what were your favourites and least ones!
Follow me on BlogLovin'
Goodreads | Instagram | Twitter | Contact Me