Hello bookworms! I'm Nia and today I'm going to be talking about series or trilogies in which their second book is better.
I suck at finishing series, guys! I have srarted tons of them or maybe even got until the second book, but I still haven't finished them. And I feel so ashamed by that. But understand me: I don't want those books to end! I also don't want to be disappointed by the finale, and perhaps that's the main reason why I haven't picked the last installments yet. Who knows?
If you aren't familiar with Top 5 Wednesday, it is a Goodeads group now currently run by Sam over at ToughtsOfTomes on Youtube, where each week they give you a topic and you talk about 5 books that fit that category. You can join the group here if you want to participate!
Without any further ado, let's start with this week's topic!
A Court of Thorns and Roses Trilogy| Sarah J. Maas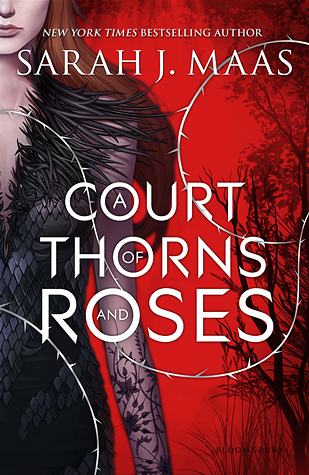 My thoughts: Don't get me wrong, I really love this series, but if I'm being completely honest with you the second book was so good and I was anticipating so much the third installment that when I finished I was a bit disappointed with the ending. So in my opinion the second book was the best, even though the third book was pretty nice.
I have a review of ACOMAF herehere.
Synopsis of A Court of Thorns and Roses
When nineteen-year-old huntress Feyre kills a wolf in the woods, a beast-like creature arrives to demand retribution for it. Dragged to a treacherous magical land she only knows about from legends, Feyre discovers that her captor is not an animal, but Tamlin—one of the lethal, immortal faeries who once ruled their world.
As she dwells on his estate, her feelings for Tamlin transform from icy hostility into a fiery passion that burns through every lie and warning she's been told about the beautiful, dangerous world of the Fae. But an ancient, wicked shadow grows over the faerie lands, and Feyre must find a way to stop it . . . or doom Tamlin—and his world—forever.
Never Never Trilogy | Colleen Hoover & Tarryn Fisher
My thoughts: I was incredibly disappointed with the ending of this trilogy. Not only the three of them are books that have over 150 pages, but I had to wait a year until the conclusion. And I had time to think about different ways the trilogy could end. So yeah, I didn't like the last book in the trilogy. I expected so much more.
Synopsis
Best friends since they could walk. In love since the age of fourteen.
Complete strangers since this morning.
He'll do anything to remember. She'll do anything to forget.
Throne of Glass Series | Sarah J. Mass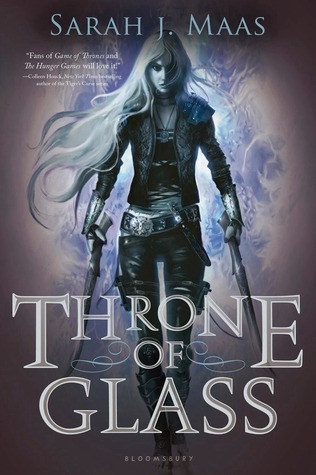 My thoughs: I'm so sad to say this but.. yeah I'm not so happy with the direction this series is going to. I really loved the first two books, legit. This was one of my favourite series, but they went downhill and I don't like them that much anymore. I feel the characters are COMPLETELY different from the beginning, I don't ship most of the couples and I don't like that alpha-male thing going on. I feel like it's focusing more in the romance than in the story itself.
Synopsis
In a land without magic, where the king rules with an iron hand, an assassin is summoned to the castle. She comes not to kill the king, but to win her freedom. If she defeats twenty-three killers, thieves, and warriors in a competition, she is released from prison to serve as the king's champion. Her name is Celaena Sardothien. 
The Crown Prince will provoke her. The Captain of the Guard will protect her. But something evil dwells in the castle of glass–and it's there to kill. When her competitors start dying one by one, Celaena's fight for freedom becomes a fight for survival, and a desperate quest to root out the evil before it destroys her world.
Splintered Series | A. G. Howard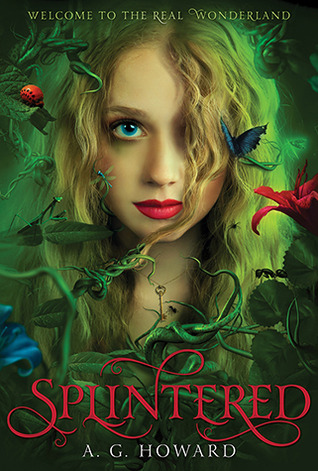 My thoughts: I really enjoyed the first two books, but I had a few problems with the last one. I didn't like the way it ended, I felt made it that way to please all the fans and I was expecting something more to be honest. Overall I still enjoyed the series as one, but yeah, the first two books were better.
Synopsis
Alyssa Gardner hears the whispers of bugs and flowers—precisely the affliction that landed her mother in a mental hospital years before. This family curse stretches back to her ancestor Alice Liddell, the real-life inspiration for Lewis Carroll's Alice's Adventures in Wonderland. Alyssa might be crazy, but she manages to keep it together. For now.
When her mother's mental health takes a turn for the worse, Alyssa learns that what she thought was fiction is based in terrifying reality. The real Wonderland is a place far darker and more twisted than Lewis Carroll ever let on. There, Alyssa must pass a series of tests, including draining an ocean of Alice's tears, waking the slumbering tea party, and subduing a vicious bandersnatch, to fix Alice's mistakes and save her family. She must also decide whom to trust: Jeb, her gorgeous best friend and secret crush, or the sexy but suspicious Morpheus, her guide through Wonderland, who may have dark motives of his own.
The Hunger Games Trilogy | Suzanne Collins
My thoughts: I HATED MOCKINGJAY. I said it. I did not like the way it ended at all. Catching Fire was so good that I expected the same in the last book but nope, I didn't have that. I just can't, okay? I'm still mad about this haha. Let's just say that to me The Hunger Games is a duology. and the third installment doesn't even exist.
Synopsis
The nation of Panem, formed from a post-apocalyptic North America, is a country that consists of a wealthy Capitol region surrounded by 12 poorer districts. Early in its history, a rebellion led by a 13th district against the Capitol resulted in its destruction and the creation of an annual televised event known as the Hunger Games. In punishment, and as a reminder of the power and grace of the Capitol, each district must yield one boy and one girl between the ages of 12 and 18 through a lottery system to participate in the games. The 'tributes' are chosen during the annual Reaping and are forced to fight to the death, leaving only one survivor to claim victory.
When 16-year-old Katniss's young sister, Prim, is selected as District 12's female representative, Katniss volunteers to take her place. She and her male counterpart Peeta, are pitted against bigger, stronger representatives, some of whom have trained for this their whole lives. , she sees it as a death sentence. But Katniss has been close to death before. For her, survival is second nature.
Let me know in the comments if you agree or in which series you think the second book is the best of them all!
Follow me on BlogLovin'
Goodreads | Instagram | Twitter | Contact Me