Hello bookworms! I'm Nia and today I'm going to be showing you all the things I've recieved for my birthday.
I had a really good birthday this year! I spent it with my family and it was so much fun! We really didn't do anything special, mostly spent the day celebrating in the house, but I celebrated with my mom and friends days after and it was really nice.
Without any further ado, let's start with the haul!

First I'm going to be showing you the books I've recieved. There aren't that many, and I believed I already showed them in my July haul, but for the purpose of this post, I'll be talking about them again.

Ten Thousand Skies Above You ~ Claudia Grat
Here Lies Daniel Tate ~ Cristin Terrill
The Art of Not Breathing ~ Sarah Alexander
Firstlife ~ Gena Showalter

Kingdom of Ashes ~ Rhiannon Thomas
My Sister Rosa ~ Justine Larvalestier
The Immortal Heights ~ Sherry Thomas
Between the Devil and The Deep Blue Sea ~ April Genevieve Tucholke
Magonia ~ Maria Dahvana Headley
Also I pre-ordered some books I'm really excited to own! Two of them I've previously read, but they are special editions, and I'm a sucker for those (also they have special content inside, so extra kudos to that!)

An Enchantment of Ravens ~ Margaret Rogerson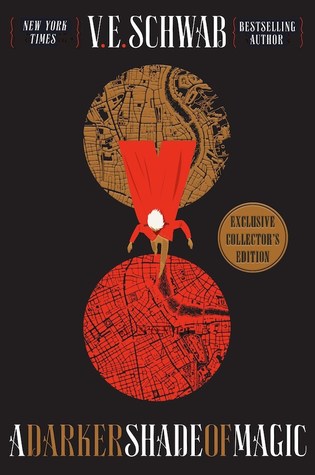 A Darker Shade of Magic (Collector's Edition) ~ V. E. Schwab

City of Bones (10th Anniversary Edition) ~ Cassandra Clare
And now it's the other part of my haul! These gifts don't have anything to do with books, but I was super excited to have them as well. I have yet to recieve a few presents from friends, but I decided to do the haul now and not wait three months because it'd be pointless.
My lovely friend got me a pack of things from the Sakura Collection by Rituals (which is my favourite scent and flower). The pack contains a body scrub, shampoo, body wash and moisturizer. She told me she got me one more thing but since I haven't seen her yet and this is scheduled I couldn't add it to the haul!
And I had a Sephora coupon code I decided to buy some things I needed!
So I got the Kat Von D Lock-It setting powder, the Too Faced Prime & Poreless setting powder and the Kat Von D Tattoo Liner in the color Trooper. I love make-up so I'm really excited to try out the setting podwers and see if I like them or not.
Annd… I've been drawing quite much recently so I wanted to have the Tombow Dual Brush pens to practice calligraphy on my journal and add a pop of color in it (and let me tell you they are so freaking fantastic). I also got the Winsor&Newton watercolor studio set because it was incredibly cheap and I wanted to start colouring with watercolors, so that was a perfect opportunity to me.
Also I got two movies: Beauty and The Beast and Fantastic Beasts and Where to Find Them, which I've already seen and love!
And last but definitely not least… my favourite of the entire haul. I gifted it myself, but that's a completely different story.
When I saw this I knew it had to be mine. This is the Anastasia's necklace. It has the quote "Together in Paris" in the back, and I absolutely love the details and how beautiful (and heavy!) it is! I'm so happy I bought it.💕
I have a few more things to recieve from friends, but I didn't want to wait until October to have everything (honestly, what was the point of a birthday haul then?) so this are the things I have from now!
Have you read any of the books I mentioned? Tell me in the comments what you thought of them!
And of course let me know when your birthdays are!

Follow me on BlogLovin'
Goodreads | Instagram | Twitter | Contact Me