Hello bookworms! I'm Nia and today I'm going to be doing a playlist book tag, but with a little twist.
Now if you've been here for a while you'll probably know that I did another playlist book haul and I had so much fun, so I wanted to repeat the experience but adding something different. And that's what I came out with.
I adore Halsey. She's such a great and talented artist who makes music I myself identified with, so I thought making this playlist 100% Halsey was like a challenge to myself, because even though Halsey's songs are usually really good to pair with books, I must admit it was a bit hard to match some songs with novels. But I had a really good time doing it, and I'm thinking of creating different playlists of different group/artists, so let me know if you'd like to see that!
Without any further ado, let's press play and see all the songs!
Young God | Badlands
He says, "Ooh, baby girl, you know we're gonna be legends
I'm a king and you're a queen and we will stumble through heaven
If there's a light at the end, it's just the sun in your eyes
I know you wanna go to heaven, but you're human tonight"
And I've been sitting at the bottom of a swimming pool
For a while now, drowning my thoughts out with the sounds
My thoughts: Before I read Shadow and Bone I could hardly find a book that could go with this song, but now… THEY ARE PERFECT TOGETHER. It fits so well the atmosphere of the book and the relationship between Alina and The Darkling. And I couldn't be happier because this song was one of my favourites of the album.
I have a review of this book here.
Synopsis
Alina Starkov doesn't expect much from life. Orphaned by the Border Wars, she is sure of only one thing: her best friend, Mal–and her inconvenient crush on him. Until the day their army regiment enters the Fold, a swath of unnatural darkness crawling with monsters. When their convoy is attacked and Mal is brutally injured, Alina reveals a dormant power not even she knew existed.
Ripped from everything she knows, Alina is taken to the royal court to be trained as a member of the Grisha, the magical elite led by the mysterious Darkling. With Alina's extraordinary power in his arsenal, he believes they can finally destory the Fold. Now Alina must find a way to master her untamed gift and somehow fit into her new life without Mal by her side. But nothing in this lavish world is what it seems. As the threat to the kingdom mounts and her dangerous attraction to the Darkling grows, Alina will uncover a secret that could tear her heart–and her country–in two.
---
Lie | Hopeless Fountain Kingdom
Breakfast is cold, as cold as our bed
I'm watching you choke down the words that you said
I watch you devour, mistake me for bread
Well boy, is you fed? Or are you misled?
I gave you the messiest head
You give me the messiest head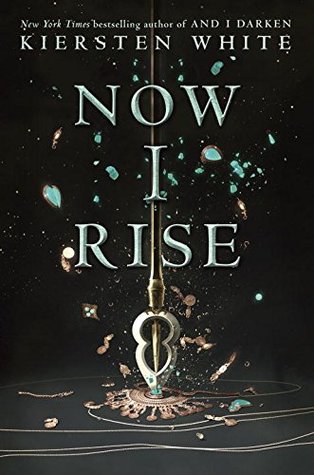 My thoughts: Is it weird that at first I didn't like this song? I skipped it everytime it was played. But one day I was on the train and the song started and I started to like it. Don't worry, it happens sooo much to me. But I chose Now I Rise, because it's what I thought most fitting. I'm talking about this book in particular, because during the pace of the story there were some things that were pretty similar to what the song was saying, or at least that's my opinion.
I have a review if this book here.
Synopsis of And I Darken
No one expects a princess to be brutal. And Lada Dragwlya likes it that way. Ever since she and her gentle younger brother, Radu, were wrenched from their homeland of Wallachia and abandoned by their father to be raised in the Ottoman courts, Lada has known that being ruthless is the key to survival. She and Radu are doomed to act as pawns in a vicious game, an unseen sword hovering over their every move. For the lineage that makes them special also makes them targets.
Lada despises the Ottomans and bides her time, planning her vengeance for the day when she can return to Wallachia and claim her birthright. Radu longs only for a place where he feels safe. And when they meet Mehmed, the defiant and lonely son of the sultan, Radu feels that he's made a true friend—and Lada wonders if she's finally found someone worthy of her passion.
But Mehmed is heir to the very empire that Lada has sworn to fight against—and that Radu now considers home. Together, Lada, Radu, and Mehmed form a toxic triangle that strains the bonds of love and loyalty to the breaking point.
---
Is there somewhere? | Room 93
White sheets, bright lights, crooked teeth, and the night life.
You told me this is right where it begins.
But your lips hang heavy underneath me.
And I promised myself I wouldn't let you complete me.
I'm tryin' not to let it show, that I don't wanna let this go.
Is there somewhere you can meet me?
'Cause I clutched your arms like stairway railings.
And you clutched my brain and eased my ailing.
My thoughts: I FREAKING ADORE THIS SONG. I was obsessed with her Room 93 EP, because the songs are so raw and beautiful it makes you wanna listen to them all the time (I kinda did). And this parragraph reminded me very much to Maybe Someday, a book I love and maybe my favourite by Colleen Hoover. But I feel those lines were what our protagonist Sydney was feeling at certain parts of the book.
Synopsis
Sydney is living in an idyllic bubble—she's a dedicated student with a steady job on the side. She lives with her best friend, has a great boyfriend, and the music coming from the balcony opposite hers is fast becoming the soundtrack to her life. But when Sydney finds out her boyfriend is cheating on her, the bubble bursts. The mysterious and attractive man behind the music, Ridge, gives Sydney hope that she can move on and they begin to write songs together. But moving on is harder than she expects, Sydney can only hope….
Maybe someday…
---
Devil in me | Hopeless Fountain Kingdom
You said I Would've hit the ceiling, you said I
You said I Should eat my feelings head held high.
I won't take anyone down if I crawl tonight
But I still let everyone down when I change in size
And I went tumbling down trying to reach your height
But I scream too loud if I speak my mind.
I don't wanna wake it up the devil in me.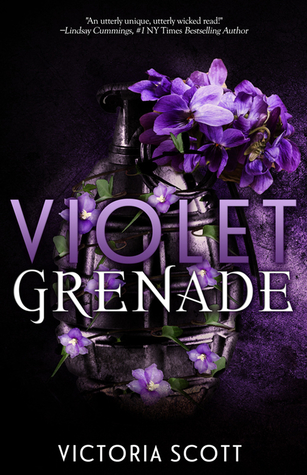 My thoughts: Oh ho, I'm so happy this song appeared because it's one of my favourites from her new album. Lucky for me I listened to this song before reading Violet Grenade (and had the entire album on repeat by that time) so while I was reading the novel the song started playing in my head. Just like that. And let me tell you it was a perfect match (you know what I mean if you've read the book *winks*).
I have a review of this book here.
Synopsis
Domino: A runaway with blood on her hands.
Cain: A silent boy about to explode.
Madam Karina: A woman who demands obedience.
Wilson: The one who will destroy them all.
When Madam Karina discovers Domino in an alleyway, she offers her a position at her girls' home in secluded West Texas. With no alternatives and an agenda of her own, Domino accepts. It isn't long before she is fighting her way up the ranks to gain the madam's approval…and falling for Cain, the mysterious boy living in the basement.
But the madam has horrible secrets. So do the girls in the house. So does Cain.
Escaping is harder than Domino expects, though, because the madam doesn't like to lose inventory. But then, Madam Karina doesn't know about the danger living inside Domino's mind.
Madam Karina doesn't know about Wilson.
---
---
Drive | Badlands
Your laugh echoes down the highway
Carves into my hollow chest, Spreads over the emptiness
It's bliss
It's so simple but we can't stay Overanalyze again
Would it really kill you if we kissed?
All we do is drive
All we do is think about the feelings that we hide
All we do is sit in silence waiting for a sign
Sick and full of pride
My thoughts: I feel like this song was in my previous book playlist, but oh well you can't beat the odds. So here we are now. If you haven't read the other tag about this I made, this will be new to you. But particulary in Blue Lily, Lily Blue there was a scene between Gansey and Blue that was so accurate to this song. They fit so perfectly together.
Synopsis of The Raven Boys
It is freezing in the churchyard, even before the dead arrive.
Every year, Blue Sargent stands next to her clairvoyant mother as the soon-to-be dead walk past. Blue herself never sees them—not until this year, when a boy emerges from the dark and speaks directly to her.
His name is Gansey, and Blue soon discovers that he is a rich student at Aglionby, the local private school. Blue has a policy of staying away from Aglionby boys. Known as Raven Boys, they can only mean trouble.
But Blue is drawn to Gansey, in a way she can't entirely explain. He has it all—family money, good looks, devoted friends—but he's looking for much more than that. He is on a quest that has encompassed three other Raven Boys: Adam, the scholarship student who resents all the privilege around him; Ronan, the fierce soul who ranges from anger to despair; and Noah, the taciturn watcher of the four, who notices many things but says very little.
For as long as she can remember, Blue has been warned that she will cause her true love to die. She never thought this would be a problem. But now, as her life becomes caught up in the strange and sinister world of the Raven Boys, she's not so sure anymore.
---
Control | Badlands
They send me away to find them a fortune
A chest filled with diamonds and gold.
The house was awake, the shadows and monsters
The hallways, the echoed and groaned.
I sat alone, in bed till the morning,
I'm crying, "They're coming for me".
And I tried to hold these secrets inside me
My mind's like a deadly disease.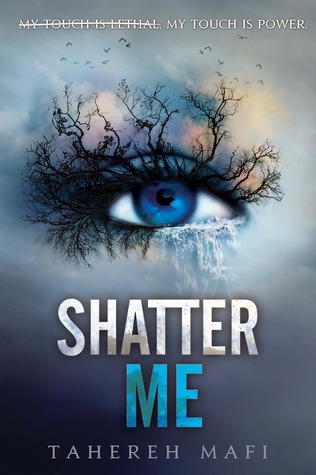 My thoughts: THIS SONG AND THIS BOOK WERE MADE FOR EACH OTHER! I'll repeat it more times if needed. But when I started pairing songs with books this match were one of the first that came to my mind. And honestly, Halsey's songs are so versatile and it seems like they were made for this.
Synopsis
I have a curse
I have a gift
I am a monster
I'm more than human
My touch is lethal
My touch is power
I am their weapon
I will fight back
Juliette hasn't touched anyone in exactly 264 days.
The last time she did, it was an accident, but The Reestablishment locked her up for murder. No one knows why Juliette's touch is fatal. As long as she doesn't hurt anyone else, no one really cares. The world is too busy crumbling to pieces to pay attention to a 17-year-old girl. Diseases are destroying the population, food is hard to find, birds don't fly anymore, and the clouds are the wrong color.
The Reestablishment said their way was the only way to fix things, so they threw Juliette in a cell. Now so many people are dead that the survivors are whispering war – and The Reestablishment has changed its mind. Maybe Juliette is more than a tortured soul stuffed into a poisonous body. Maybe she's exactly what they need right now.
Juliette has to make a choice: Be a weapon. Or be a warrior.
---
Eyes Closed | Hopeless Fountain Kingdom
I know where to lay, I know what to say,
It's all the same.
And I know how to play, I know this game,
It's all the same.
Now if I keep my eyes closed he looks just like you
But he'll never stay, they never do.
Now if I keep my eyes closed he feels just like you
But you've been replaced, I'm face to face with someone new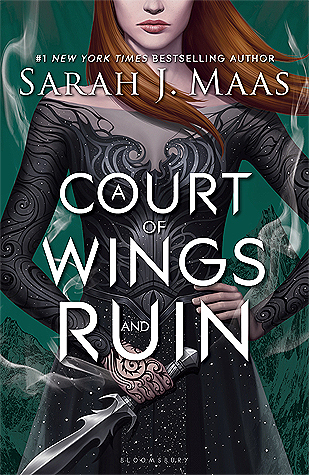 My thoughts: Well.. blame me here because I was listening to this song while reading ACOWAR and now evertime it's played I can't help but picture this book. I mean, the song could be a good pair with this installment, but even it wasn't, I'd still talk about it because it's what I relate it to.
Synopsis
Feyre's survival rests upon her ability to hunt and kill – the forest where she lives is a cold, bleak place in the long winter months. So when she spots a deer in the forest being pursued by a wolf, she cannot resist fighting it for the flesh. But to do so, she must kill the predator and killing something so precious comes at a price …
Dragged to a magical kingdom for the murder of a faerie, Feyre discovers that her captor, his face obscured by a jewelled mask, is hiding far more than his piercing green eyes would suggest. Feyre's presence at the court is closely guarded, and as she begins to learn why, her feelings for him turn from hostility to passion and the faerie lands become an even more dangerous place. Feyre must fight to break an ancient curse, or she will lose him forever.
Let me know in the comments below if you like Halsey and what your favourite song/album is, and what books would you have picked for each song (or if you agree with my choices!)?
Follow me on BlogLovin'
Goodreads | Instagram | Twitter |Contact Me