Hello bookworms! I'm Nia and today I'm going to be talking about the books I want and hope to read this month.
Now since it's October aka Halloween time, most of the books I have in my TBR are either spooky or have that Halloween vibe in them. In this particular time of year it's honestly the genre I reach the most, and that's the main reason why you're going to see a lot of them. I like reading mystery and thrillers, because even though they aren't horror or anything, they still keep me on the edge of my seat, so I wanted to add a couple of those.
This month I have a very ambicious TBR, mainly because I was in a reading slump in September and I want to keep up now!
Without any further ado, let's begin with it!
Hotel Ruby | Suzanne Young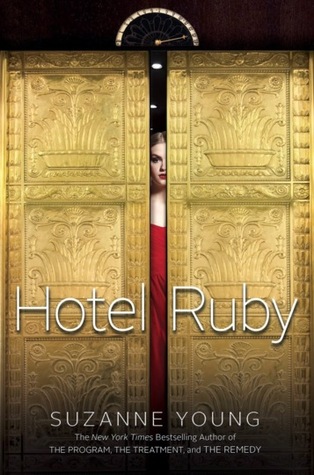 When Audrey Casella arrives for an unplanned stay at the grand Hotel Ruby, she's grateful for the detour. Just months after their mother's death, Audrey and her brother, Daniel, are on their way to live with their grandmother, dumped on the doorstep of a DNA-matched stranger because their father is drowning in his grief.
Audrey and her family only plan to stay the night, but life in the Ruby can be intoxicating, extending their stay as it provides endless distractions—including handsome guest Elias Lange, who sends Audrey's pulse racing. However, the hotel proves to be as strange as it is beautiful. Nightly fancy affairs in the ballroom are invitation only, and Audrey seems to be the one guest who doesn't have an invite. Instead, she joins the hotel staff on the rooftop, catching whispers about the hotel's dark past.
The more Audrey learns about the new people she's met, the more her curiosity grows. She's torn in different directions—the pull of her past with its overwhelming loss, the promise of a future that holds little joy, and an in-between life in a place that is so much more than it seems…
Welcome to the Ruby.
Black Bird In The Gallows | Meg Kassel
A simple but forgotten truth: Where harbingers of death appear, the morgues will soon be full.
Angie Dovage can tell there's more to Reece Fernandez than just the tall, brooding athlete who has her classmates swooning, but she can't imagine his presence signals a tragedy that will devastate her small town. When something supernatural tries to attack her, Angie is thrown into a battle between good and evil she never saw coming. Right in the center of it is Reece—and he's not human.
What's more, she knows something most don't. That the secrets her town holds could kill them all. But that's only half as dangerous as falling in love with a harbinger of death.
Alice | Christina Henry
In a warren of crumbling buildings and desperate people called the Old City, there stands a hospital with cinderblock walls which echo the screams of the poor souls inside.
In the hospital, there is a woman. Her hair, once blond, hangs in tangles down her back. She doesn't remember why she's in such a terrible place. Just a tea party long ago, and long ears, and blood…
Then, one night, a fire at the hospital gives the woman a chance to escape, tumbling out of the hole that imprisoned her, leaving her free to uncover the truth about what happened to her all those years ago.
Only something else has escaped with her. Something dark. Something powerful.
And to find the truth, she will have to track this beast to the very heart of the Old City, where the rabbit waits for his Alice.
Night Film | Marisha Pessl
On a damp October night, the body of young, beautiful Ashley Cordova is found in an abandoned warehouse in lower Manhattan. By all appearances her death is a suicide – but investigative journalist Scott McGrath suspects otherwise. Though much has been written about the dark and unsettling films of Ashley's father, Stanislas Cordova, very little is known about the man himself. As McGrath pieces together the mystery of Ashley's death, he is drawn deeper and deeper into the dark underbelly of New York City and the twisted world of Stanislas Cordova, and he begins to wonder – is he the next victim? 
A Cold Legacy | Megan Sheperd
After killing the men who tried to steal her father's research, Juliet—along with Montgomery, Lucy, Balthazar, and a deathly ill Edward—has escaped to a remote estate on the Scottish moors. Owned by the enigmatic Elizabeth von Stein, the mansion is full of mysteries and unexplained oddities: dead bodies in the basement, secret passages, and fortune-tellers who seem to know Juliet's secrets. Though it appears to be a safe haven, Juliet fears new dangers may be present within the manor's own walls.
Then Juliet uncovers the truth about the manor's long history of scientific experimentation—and her own intended role in it—forcing her to determine where the line falls between right and wrong, life and death, magic and science, and promises and secrets. And she must decide if she'll follow her father's dark footsteps or her mother's tragic ones, or whether she'll make her own.
The Name of The Star | Maureen Johnson
Louisiana teenager Rory Deveaux arrives in London to start a new life at boarding school just as a series of brutal murders mimicking the horrific Jack the Ripper killing spree of more than a century ago has broken out across the city. The police are left with few leads and no witnesses. Except one. Rory spotted the man believed to be the prime suspect. But she is the only one who saw him – the only one who can see him. And now Rory has become his next target…unless she can tap her previously unknown abilities to turn the tables.
Murder On The Orient Express | Agatha Christie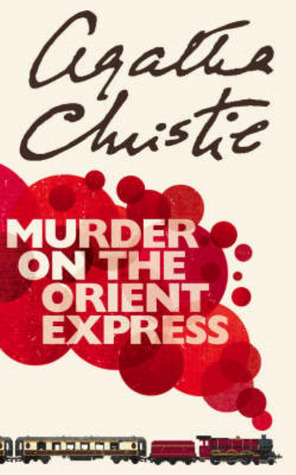 Just after midnight, the famous Orient Express is stopped in its tracks by a snowdrift. By morning, the millionaire Samuel Ratchett lies dead in his compartment, stabbed a dozen times, his door locked from the inside. One of his fellow passengers must be the murderer.
Isolated by the storm and with a killer in their midst, detective Hercule Poirot must find the killer amongst a dozen of the dead man's enemies, before the murderer decides to strike again…
Girls Made Of Snow and Glass | Melissa Bashardoust

At sixteen, Mina's mother is dead, her magician father is vicious, and her silent heart has never beat with love for anyone—has never beat at all, in fact, but she'd always thought that fact normal. She never guessed that her father cut out her heart and replaced it with one of glass. When she moves to Whitespring Castle and sees its king for the first time, Mina forms a plan: win the king's heart with her beauty, become queen, and finally know love. The only catch is that she'll have to become a stepmother.
Fifteen-year-old Lynet looks just like her late mother, and one day she discovers why: a magician created her out of snow in the dead queen's image, at her father's order. But despite being the dead queen made flesh, Lynet would rather be like her fierce and regal stepmother, Mina. She gets her wish when her father makes Lynet queen of the southern territories, displacing Mina. Now Mina is starting to look at Lynet with something like hatred, and Lynet must decide what to do—and who to be—to win back the only mother she's ever known…or else defeat her once and for all.
The Creeping | Alexandra Sirowy
Eleven years ago, Stella and Jeanie disappeared. Only Stella came back.
Now all she wants is a summer full of cove days, friends, and her gorgeous crush – until a fresh corpse leads Stella down a path of ancient evil and secrets.
Stella believes remembering what happened to Jeanie will save her. It won't.
She used to know better than to believe in what slinks through the shadows. Not anymore.
The Eternity Cure | Julie Kagawa
She has done the unthinkable: died so that she might continue to live. Cast out of Eden and separated from the boy she dared to love, Allie will follow the call of blood to save her creator, Kanin, from the psychotic vampire Sarren. But when the trail leads to Allie's birthplace in New Covington, what Allie finds there will change the world forever—and possibly end human and vampire existence.
There's a new plague on the rise, a strain of the Red Lung virus that wiped out most of humanity generations ago—and this strain is deadly to humans and vampires alike. The only hope for a cure lies in the secrets Kanin carries, if Allie can get to him in time.
Allison thought that immortality was forever. But now, with eternity itself hanging in the balance, the lines between human and monster will blur even further, and Allie must face another choice she could never have imagined having to make. 
The Beast Is An Animal | Peternelle Van Arsdale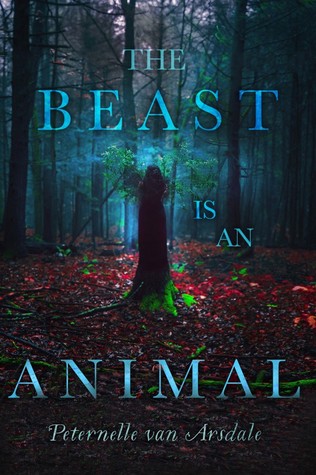 A girl with a secret talent must save her village from the encroaching darkness in this haunting and deeply satisfying tale.
Alys was seven when the soul eaters came to her village.
These soul eaters, twin sisters who were abandoned by their father and slowly morphed into something not quite human, devour human souls. Alys, and all the other children, were spared—and they were sent to live in a neighboring village. There the devout people created a strict world where good and evil are as fundamental as the nursery rhymes children sing. Fear of the soul eaters—and of the Beast they believe guides them—rule village life. But the Beast is not what they think it is. And neither is Alys.
Inside, Alys feels connected to the soul eaters, and maybe even to the Beast itself. As she grows from a child to a teenager, she longs for the freedom of the forest. And she has a gift she can tell no one, for fear they will call her a witch. When disaster strikes, Alys finds herself on a journey to heal herself and her world. A journey that will take her through the darkest parts of the forest, where danger threatens her from the outside—and from within her own heart and soul.
Dreamfall | Amy Plum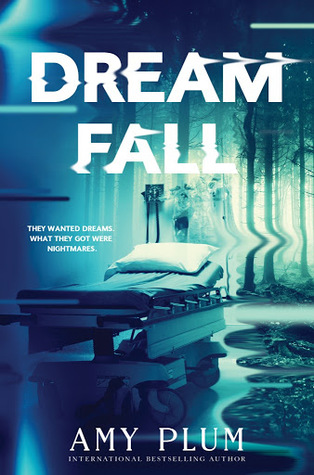 Cata Cordova suffers from such debilitating insomnia that she agreed to take part in an experimental new procedure. She thought things couldn't get any worse…but she was terribly wrong.
Soon after the experiment begins, there's a malfunction with the lab equipment, and Cata and six other teen patients are plunged into a shared dreamworld with no memory of how they got there. Even worse, they come to the chilling realization that they are trapped in a place where their worst nightmares have come to life. Hunted by creatures from their darkest imaginations and tormented by secrets they'd rather keep buried, Cata and the others will be forced to band together to face their biggest fears. And if they can't find a way to defeat their dreams, they will never wake up.
The Dreadful Tale of Prosper Redding | Alexandra Bracken
Prosper is the only unexceptional Redding in his old and storied family history — that is, until he discovers the demon living inside him. Turns out Prosper's great-great-great-great-great-something grandfather made — and then broke — a contract with a malefactor, a demon who exchanges fortune for eternal servitude. And, weirdly enough, four-thousand-year-old Alastor isn't exactly the forgiving type. 
The fiend has reawakened with one purpose — to destroy the family whose success he ensured and who then betrayed him. With only days to break the curse and banish Alastor back to the demon realm, Prosper is playing unwilling host to the fiend, who delights in tormenting him with nasty insults and constant attempts trick him into a contract. Yeah, Prosper will take his future without a side of eternal servitude, thanks.
Little does Prosper know, the malefactor's control over his body grows stronger with each passing night, and there's a lot Alastor isn't telling his dim-witted (but admittedly strong-willed) human host. 
Hunting Prince Dracula | Kerry Maniscalco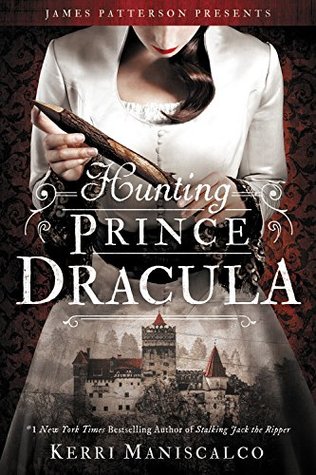 Following the horrifying revelation of Jack the Ripper's true identity, Audrey Rose Wadsworth flees her home in Victorian London to enroll as the only female student in Europe's most prestigious forensics school. But it's impossible to find peace in the dark, unsettling Romanian castle that houses the school—and was also once home to the depraved Vlad the Impaler, otherwise known as Prince Dracula.
When a series of troubling deaths brings whispers of Vlad's bloodthirsty return from the grave, Audrey Rose and her sharp-witted companion, Thomas Cresswell, must unravel the cryptic clues that will lead them to the shadowlike killer—living or dead. 
27 Hours | Tristina Wright
Rumor Mora fears two things: hellhounds too strong for him to kill, and failure. Jude Welton has two dreams: for humans to stop killing monsters, and for his strange abilities to vanish.
But in no reality should a boy raised to love monsters fall for a boy raised to kill them.
Nyx Llorca keeps two secrets: the moon speaks to her, and she's in love with Dahlia, her best friend. Braeden Tennant wants two things: to get out from his mother's shadow, and to unlearn Epsilon's darkest secret.
They'll both have to commit treason to find the truth.
During one twenty-seven-hour night, if they can't stop the war between the colonies and the monsters from becoming a war of extinction, the things they wish for will never come true, and the things they fear will be all that's left.
An Enchantment of Ravens | Margaret Rogerson
Isobel is a prodigy portrait artist with a dangerous set of clients: the sinister fair folk, immortal creatures who cannot bake bread, weave cloth, or put a pen to paper without crumbling to dust. They crave human Craft with a terrible thirst, and Isobel's paintings are highly prized among them. But when she receives her first royal patron—Rook, the autumn prince—she makes a terrible mistake. She paints mortal sorrow in his eyes – a weakness that could cost him his life.
Furious and devastated, Rook spirits her away to the autumnlands to stand trial for her crime. Waylaid by the Wild Hunt's ghostly hounds, the tainted influence of the Alder King, and hideous monsters risen from barrow mounds, Isobel and Rook depend on one another for survival. Their alliance blossoms into trust, then love, violating the fair folks' ruthless Good Law. There's only one way to save both their lives, Isobel must drink from the Green Well, whose water will transform her into a fair one—at the cost of her Craft, for immortality is as stagnant as it is timeless.
Isobel has a choice: she can sacrifice her art for a future, or arm herself with paint and canvas against the ancient power of the fairy courts. Because secretly, her Craft represents a threat the fair folk have never faced in all the millennia of their unchanging lives: for the first time, her portraits have the power to make them feel.
What books do you want to read this month? Let me know if you plan to read any spooky reads or if you've read any of the books I've mentioned!
Follow me on BlogLovin'
Goodreads | Instagram | Twitter | Contact Me