Hello bookworms! I'm Nia and today I'm bringing you something a little bit different.
In case you didn't know, Halloween is almost here, and so I wanted to do something related to that. And the best thing that I came across with was a Halloween Playlist. Well, technically I just put all my eery songs on shuffle, or the ones that had a spooky title, and did that, and that's the result. It's basically a playlist book tag, but a Halloween edition.
But without any further ado, let's start with it!
Monsters | Ruelle
ONE MISSTEP, YOU'RE MINE
AND YOU BETTER STAY CLEVER IF YOU WANT TO SURVIVE.
ONCE YOU CROSS THE LINE,
YOU'LL BE WISHING YOU WOULD LISTEN WHEN YOU MEET YOUR DEMISE.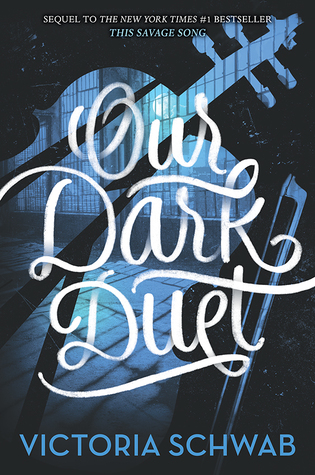 My thoughts: I COULDN'T HELP IT! Everytime I hear this song I just think about this duology. Maybe because there are actual monsters in it, who knows? But yeah, I think this would be an amazing song for this book's soundtrack.
I have a review of this book here in case you want to check it out!
THE WORLD IS BREAKING. AND SO ARE THEY.
KATE HARKER isn't afraid of monsters. She hunts them. And she's good at it.
AUGUST FLYNN once yearned to be human. He has a part to play. And he will play it, no matter the cost.
THE WAR HAS BEGUN.
THE MONSTERS ARE WINNING.
Kate will have to return to Verity. August will have to let her back in. And a new monster is waiting—one that feeds on chaos and brings out its victims' inner demons.
Which will be harder to conquer: the monsters they face, or the monsters within?
The Devil's Tears | Angus & Julia Stone
HE SAID "I'M THE DEVIL, BOY, COME WITH ME
AND WE'LL MAKE MANY STORMS".
HE OFFERED ME THE UNIVERSE
BUT INSIDE MY HEART THERE'S A PICTURE OF A GIRL.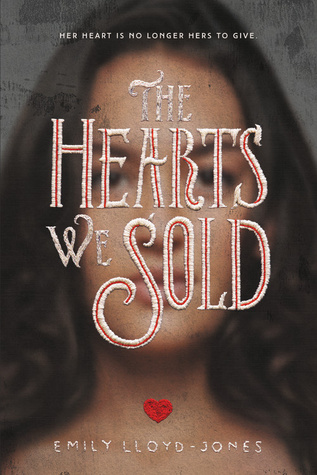 My thoughts: This is more a melancholic song than anything else, but still there was one time I was listening to it after reading this book and it all clicked, guys. I know this song is metaphoric, but I still think they both match perfectly, and I really loved the voices and the acoustic theme it has.
When Dee Moreno makes a deal with a demon—her heart in exchange for an escape from a disastrous home life—she finds the trade may have been more than she bargained for. And becoming "heartless" is only the beginning. What lies ahead is a nightmare far bigger, far more monstrous than anything she could have ever imagined.
With reality turned on its head, Dee has only a group of other deal-making teens to keep her grounded, including the charming but secretive James Lancer. And as something grows between them amid an otherworldy ordeal, Dee begins to wonder: Can she give someone her heart when it's no longer hers to give?
Pretty Visitors | Arctic Monkeys
YOU'LL HAVE TO SLIP AWAY I AM UNHAPPY TO SAY,
BEHOLD IS THE CROOK IN THE HAMMOCK PLAYS.
ALL THE PRETTY VISITORS CAME AND WAVED THEIR ARMS,
AND CAST THE SHADOW OF A SNAKE PIT ON THE WALL.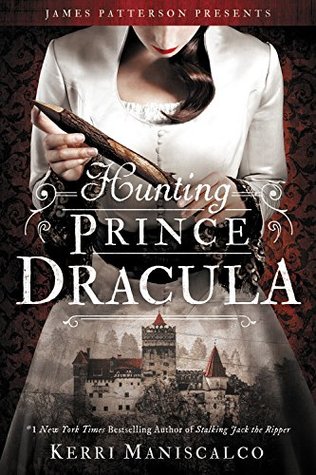 My thoughts: Ho-ho. Let's start with the fact that I love Arctic Monkeys, and I adored Hunting Prince Dracula, but now really. THEY BOTH ARE MADE FOR EACH OTHER. Well, kind of. I think the song has a bit to do with some of the things happening in the novel, and in this particular one, it has a tune that is much darker and playful than the others I've mentioned before.
I have a review of Hunting Prince Dracula in case you want to check it out.
Bizarre murders are discovered in the castle of Prince Vlad the Impaler, otherwise known as Dracula. Could it be a copycat killer… or has the depraved prince been brought back to life?
Following the grief and horror of her discovery of Jack the Ripper's true identity, Audrey Rose Wadsworth has no choice but to flee London and its memories. Together with the arrogant yet charming Thomas Cresswell, she journeys to the dark heart of Romania, home to one of Europe's best schools of forensic medicine…and to another notorious killer, Vlad the Impaler, whose thirst for blood became legend.
But her life's dream is soon tainted by blood-soaked discoveries in the halls of the school's forbidding castle, and Audrey Rose is compelled to investigate the strangely familiar murders. What she finds brings all her terrifying fears to life once again.
Dead | AVEC
COUNTING THE DAYS, THE NIGHTS UNTIL IT'S OVER,
COUNTING THE LIGHTS AND THE STARS.
ALL I WANT IS TO SACRIFICE MY BODY,
MY HEART AND MY SOUL.
My thoughts: I feel like this is such an underrated song, and it's beautiful and sad, and I love it. And the only book I thought could be a potential match to the song was An Enchantment of Ravens, because not only it gave me the same vibe the book did, but I think it had a bit of a connection with the book, so I paired them together.
I have a review of this book here in case you want to check it out!
Isobel is a prodigy portrait artist with a dangerous set of clients: the sinister fair folk, immortal creatures who cannot bake bread, weave cloth, or put a pen to paper without crumbling to dust. They crave human Craft with a terrible thirst, and Isobel's paintings are highly prized among them. But when she receives her first royal patron—Rook, the autumn prince—she makes a terrible mistake. She paints mortal sorrow in his eyes – a weakness that could cost him his life.
Furious and devastated, Rook spirits her away to the autumnlands to stand trial for her crime. Waylaid by the Wild Hunt's ghostly hounds, the tainted influence of the Alder King, and hideous monsters risen from barrow mounds, Isobel and Rook depend on one another for survival. Their alliance blossoms into trust, then love, violating the fair folks' ruthless Good Law. There's only one way to save both their lives, Isobel must drink from the Green Well, whose water will transform her into a fair one—at the cost of her Craft, for immortality is as stagnant as it is timeless.
Isobel has a choice: she can sacrifice her art for a future, or arm herself with paint and canvas against the ancient power of the fairy courts. Because secretly, her Craft represents a threat the fair folk have never faced in all the millennia of their unchanging lives: for the first time, her portraits have the power to make them feel.
The Devil Within | Digital Draggers
I MADE MYSELF AT HOME IN THE COWEBS AND THE LIES,
I'M LEARNING ALL YOUR TRICKS, I CAN HURT YOU FROM INSIDE.
I MADE MYSELF A PROMISE, YOU WOULD NEVER SEE ME CRY
TIL I MAKE YOU.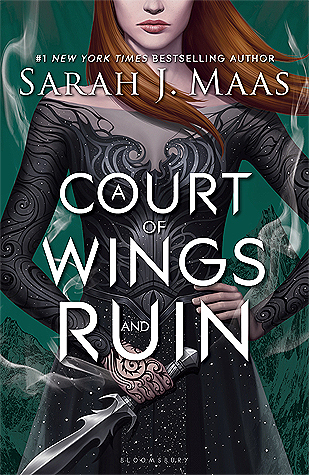 My thoughts: Tell me this song wasn't made for this book! Especially this third installment. *coughs* Feyre in the Summer Court *coughs*. Yup. No more explanation needed here.
Feyre has returned to the Spring Court, determined to gather information on Tamlin's manoeuvrings and the invading king threatening to bring Prythian to its knees. But to do so she must play a deadly game of deceit – and one slip may spell doom not only for Feyre, but for her world as well.
As war bears down upon them all, Feyre must decide who to trust amongst the dazzling and lethal High Lords – and hunt for allies in unexpected places. 
Going to Hell| The Pretty Reckless
FOR THE LIFE THAT I TAKE, I'M GOING TO HELL.
FOR THE LAWS THAT I BREAK, I'M GOING TO HELL.
FOR THE LOVE THAT I HATE, I'M GOING TO HELL.
FOR THE LIES THAT I MAKE, I'M GOING TO HELL. 
My thoughts: I feel the title of the song is quite self explanatory, but I'd have this song as this duology's soundtrack, no shame. I love them both, and I think they fit so good together, because they are both dark, rocky and perfect.
Criminal prodigy Kaz Brekker has been offered wealth beyond his wildest dreams. But to claim it, he'll have to pull off a seemingly impossible heist:
Break into the notorious Ice Court
(a military stronghold that has never been breached)
Retrieve a hostage
(who could unleash magical havoc on the world)
Survive long enough to collect his reward
(and spend it)
Kaz needs a crew desperate enough to take on this suicide mission and dangerous enough to get the job done – and he knows exactly who: six of the deadliest outcasts the city has to offer. Together, they just might be unstoppable – if they don't kill each other first.
Animal I have become | Three Days Grace
SO WHAT IF YOU CAN SEE THE DARKEST SIDE OF ME?
NO ONE WILL EVER CHANGE THIS ANIMAL I HAVE BECOME,
HELP ME BELIEVE IT'S NOT THE REAL ME,
SOMEBODY HELP ME TAME THIS ANIMAL.
My thoughts: Fun fact, this was one of my favourite bands when I was younger, and this CD was my favourite out of all of them. The lyrics are exactly what our protagonist Allison was feeling during this entire book, and that's why I paired them together.
Allison Sekemoto survives in the Fringe, the outermost circle of a walled-in city. By day, she and her crew scavenge for food. By night, any one of them could be eaten. Some days, all that drives Allie is her hatred of them—the vampires who keep humans as blood cattle. Until the night Allie herself dies and becomes one of the monsters.
Forced to flee her city, Allie must pass for human as she joins a ragged group of pilgrims seeking a legend—a place that might have a cure for the disease that killed off most of civilization and created the rabids, the bloodthirsty creatures who threaten human and vampire alike. And soon Allie will have to decide what and who is worth dying for… again.
Wicked Game | Chris Isaak
THE WORLD WAS ON FIRE AND NO ONE COULD SAVE ME BUT YOU.
IT'S STRANGE WHAT DESIRE WILL MAKE FOOLISH PEOPLE DO.
I NEVER DREAMED THAT I'D LOVE SOMEBODY LIKE YOU.
AND I NEVER DREAMED THAT I'D LOSE SOMEBODY LIKE YOU.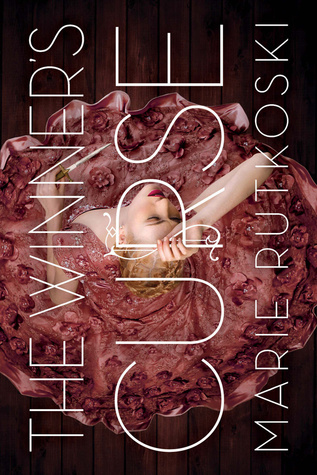 My thoughts: Don't ask me why I put these two together because I have no idea, but while this song was playing and I was looking at my shelves, this was the most accurate book I could think of. And since this is my playlist that's what I did. Now that I think a bit more about it they both go quite good together, and the song could be in this book's playlist.
As a general's daughter in a vast empire that revels in war and enslaves those it conquers, seventeen-year-old Kestrel has two choices: she can join the military or get married. But Kestrel has other intentions. 
One day, she is startled to find a kindred spirit in a young slave up for auction. Arin's eyes seem to defy everything and everyone. Following her instinct, Kestrel buys him—with unexpected consequences. It's not long before she has to hide her growing love for Arin. 
But he, too, has a secret, and Kestrel quickly learns that the price she paid for a fellow human is much higher than she ever could have imagined. 
What spooky songs would you have included in this playlist? Let me know in the comments if you agree with any of my answers of if you have any song recommendations to me!
Follow me on BlogLovin'
Goodreads | Instagram | Twitter | Contact Me