Hello bookworms! I'm Nia and today I'm going to be talking about some problematic characters I can't help but love.
Does it happen to everyone or it's just me that it took me longer to think about 5 characters that fit in this category? I don't know why, but I struggled with this topic. Usually when I'm reading a book I know if that character is problematic or not, but I usually forget about some of them later. And… well, there's the fact that I wasn't a big fan of some of those problematic characters. Anyways, I tried my best to write about at least 5.
If you aren't familiar with Top 5 Wednesday, it is a Goodeads group now currently run by Sam over at ToughtsOfTomes on Youtube, where each week they give you a topic and you talk about 5 books that fit that category. You can join the group here if you want to participate!
Without any further ado, let's start with this week's topic!
Colleen Hoover
My thoughts: Instead of talking of a particular book, I decided to talk about the author, because let's be honest, Colleen Hoover's books tend to be quite problematic. And I have to say I've really enjoyed Colleen's books in the past, and 'til this point she's an auto-buy author of mine, but it's true that there are some problematic characters in certain books of hers.
When Tate Collins meets airline pilot Miles Archer, she knows it isn't love at first sight. They wouldn't even go so far as to consider themselves friends. The only thing Tate and Miles have in common is an undeniable mutual attraction. Once their desires are out in the open, they realize they have the perfect set-up. He doesn't want love, she doesn't have time for love, so that just leaves the sex. Their arrangement could be surprisingly seamless, as long as Tate can stick to the only two rules Miles has for her.
Never ask about the past.
Don't expect a future.
They think they can handle it, but realize almost immediately they can't handle it at all.
Hearts get infiltrated.
Promises get broken.
Rules get shattered.
Love gets ugly.
The Darkling from The Grisha
My thoughts: Let's begin by saying I freaking adore the Darkling. I've read Shadow and Bone previously this year and really enjoyed it. I found the Darlking a very interesting villain. He's intelligent and powerful, and does everything to get what he wants, and he's a very well constructed villain. I'm really excited to see how he's going to develope in the rest of the series.
I have a review of Shadow and Bone here.
Surrounded by enemies, the once-great nation of Ravka has been torn in two by the Shadow Fold, a swath of near impenetrable darkness crawling with monsters who feast on human flesh. Now its fate may rest on the shoulders of one lonely refugee.
Alina Starkov has never been good at anything. But when her regiment is attacked on the Fold and her best friend is brutally injured, Alina reveals a dormant power that saves his life—a power that could be the key to setting her war-ravaged country free. Wrenched from everything she knows, Alina is whisked away to the royal court to be trained as a member of the Grisha, the magical elite led by the mysterious Darkling.
Yet nothing in this lavish world is what it seems. With darkness looming and an entire kingdom depending on her untamed power, Alina will have to confront the secrets of the Grisha . . . and the secrets of her heart.
Aaron Warner from Shatter Me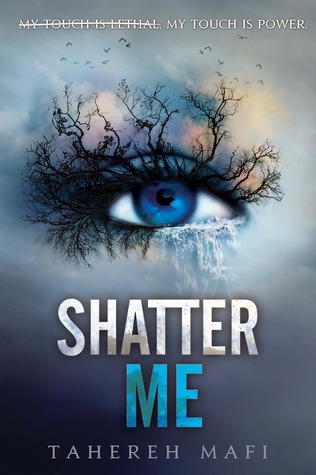 My thoughts: This was one of the first books I've picked up when I started reading again and I fell in love with it. My friend basically made me love Warner way before starting it, and she was the main reason why I read these, but I have to thank her now because I really adored how beautifully written these books were, and how great the character development was. And also, because I loved Warner so much.
I have a curse
I have a gift
I am a monster
I'm more than human
My touch is lethal
My touch is power
I am their weapon
I will fight back
Juliette hasn't touched anyone in exactly 264 days.
The last time she did, it was an accident, but The Reestablishment locked her up for murder. No one knows why Juliette's touch is fatal. As long as she doesn't hurt anyone else, no one really cares. The world is too busy crumbling to pieces to pay attention to a 17-year-old girl. Diseases are destroying the population, food is hard to find, birds don't fly anymore, and the clouds are the wrong color.
The Reestablishment said their way was the only way to fix things, so they threw Juliette in a cell. Now so many people are dead that the survivors are whispering war – and The Reestablishment has changed its mind. Maybe Juliette is more than a tortured soul stuffed into a poisonous body. Maybe she's exactly what they need right now.
Juliette has to make a choice: Be a weapon. Or be a warrior.
Rhysand from ACOTAR
My thoughts: Okay, tell me I'm not the only one. Rhysand was one of my favourite characters in the first installment, and he remained one of my favourites after finishing the other two books *coughs* ACOMAF *coughs*. When he appeared in ACOTAR I knew he was going to be more important and there was something about him that, despite all the horrible things he did in ACOTAR, made me pity him and loved him. He was a bit problematic sometimes, but I adore him anyway.
I have a review of A Court of Mist and Fury here.
Feyre's survival rests upon her ability to hunt and kill – the forest where she lives is a cold, bleak place in the long winter months. So when she spots a deer in the forest being pursued by a wolf, she cannot resist fighting it for the flesh. But to do so, she must kill the predator and killing something so precious comes at a price …
Dragged to a magical kingdom for the murder of a faerie, Feyre discovers that her captor, his face obscured by a jewelled mask, is hiding far more than his piercing green eyes would suggest. Feyre's presence at the court is closely guarded, and as she begins to learn why, her feelings for him turn from hostility to passion and the faerie lands become an even more dangerous place. Feyre must fight to break an ancient curse, or she will lose him forever.
Draco Malfoy from Harry Potter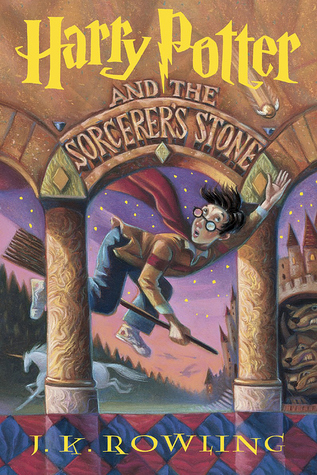 My thoughts: I freaking adore Draco. He was a terrible and frustrating character in the first couple of books, but soon as he became more and more important and you got to know him more, I started to love him. He's still one of my favourite characters of the saga, along with others. And the fact that he was played by Tom Felton in the movies made me loved him even more.
Harry Potter's life is miserable. His parents are dead and he's stuck with his heartless relatives, who force him to live in a tiny closet under the stairs. But his fortune changes when he receives a letter that tells him the truth about himself: he's a wizard. A mysterious visitor rescues him from his relatives and takes him to his new home, Hogwarts School of Witchcraft and Wizardry.
After a lifetime of bottling up his magical powers, Harry finally feels like a normal kid. But even within the Wizarding community, he is special. He is the boy who lived: the only person to have ever survived a killing curse inflicted by the evil Lord Voldemort, who launched a brutal takeover of the Wizarding world, only to vanish after failing to kill Harry.
Though Harry's first year at Hogwarts is the best of his life, not everything is perfect. There is a dangerous secret object hidden within the castle walls, and Harry believes it's his responsibility to prevent it from falling into evil hands. But doing so will bring him into contact with forces more terrifying than he ever could have imagined.
What are your favourite problematic characters? Let me know if you agree with any of my answers so we could discuss them in the comments!
Follow me on BlogLovin'
Goodreads | Instagram | Twitter | Contact Me