Hello bookworms! I'm Nia and today I'm going to be doing a tag.
I've been seeing this tag for a while but the reason why I decided to do it this late is because it hasn't felt like fall until recently. Where I live it's been hot and summer-y until a couple of days, BUT FINALLY GUYS! Now it's kinda cold and I can wear sweaters and coats and confy and warm clothes, so that's why I decided to do it now!
This tag was originally created by Tall Tales on Youtube, so feel free to do it as well if you want! Without any furhter ado, let's start!
1. In fall, the air is crisp and clear: name a book with a vivid setting!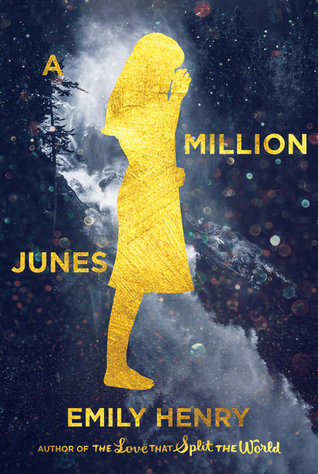 My thoughts: I feel like not enough people talk about this book, and that's a shame because it was one of my favourites of this year. It was creepy and really atmospheric. I guess that's why I mentioned it in here, because while I was reading it, it felt like I was inside of the book, trying to figure everything out, and the whole setting was so incredibly vivid I can't shut my mouth talking about it.
I have a review of this book here.
For as long as Jack "June" O'Donnell has been alive, her parents have had only one rule: stay away from the Angert family. But when June collides—quite literally—with Saul Angert, sparks fly, and everything June has known is thrown into chaos.
Who exactly is this gruff, sarcastic, but seemingly harmless boy who has returned to their hometown of Five Fingers, Michigan, after three mysterious years away? And why has June—an O'Donnell to her core—never questioned her late father's deep hatred of the Angert family? After all, the O'Donnells and the Angerts may have mythic legacies, but for all the tall tales they weave, both founding families are tight-lipped about what caused the century-old rift between them.
As Saul and June's connection grows deeper, they find that the magic, ghosts, and coywolves of Five Fingers seem to be conspiring to reveal the truth about the harrowing curse that has plagued their bloodlines for generations. Now June must question everything she knows about her family and the father she adored, and she must decide whether it's finally time for her—and all the O'Donnells before her—to let go. 
2. Nature is beautiful… but also dying: name a book that is beautifully written, but also deals with a heavy topic like loss or grief.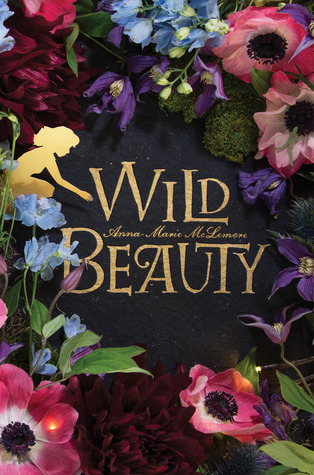 My thoughts: I know what you're thinking: "this book is dark?", and let me tell you, before starting it I would have said otherwise, but as right now, well… yes. It's not like you think, but I was expecting something completely different, and turns out this book does deal with some dark topics, but since they are spoilers I'm not gonna talk about them. What I'm going to say is that I fell in love with the writing and how the story was told, and yes, it kinda deals with loss since the Nomeolvides women can't fall in love because if they do, that man would disappear.
For nearly a century, the Nomeolvides women have tended the grounds of La Pradera, the lush estate gardens that enchant guests from around the world. They've also hidden a tragic legacy: if they fall in love too deeply, their lovers vanish. But then, after generations of vanishings, a strange boy appears in the gardens.
The boy is a mystery to Estrella, the Nomeolvides girl who finds him, and to her family, but he's even more a mystery to himself; he knows nothing more about who he is or where he came from than his first name. As Estrella tries to help Fel piece together his unknown past, La Pradera leads them to secrets as dangerous as they are magical in this stunning exploration of love, loss, and family.
3. Fall is back to school season: share a non-fiction book that taught you something new.
My thoughts: Okay, so… I don't do non-fiction. It's one of the genres I hardly ever reach for, nor I have any interest in reading any of it, but it is true that there's a particular non-fiction book I'm really interested in reading and buy soon, just to learn more about that period of time. Ever since I saw Anastasia I've been quite interested in their story, but somehow I've never read or documented myself, so this is perfect for me. Also I've seen a few people talk about this book and they all said it was really entertaining and not boring at all being an historical fiction, so yup, definitely will be picking this one in a future.
In this fascinating chronicle, Simon Sebag Montefiore focuses his gifts as historian and storyteller on the greatest and most complex of the emperors and empresses of the Romanov dynasty (1613-1917), on how their courts worked, and on the meeting of personality and power in each reign. Scouring archives that opened up only after the fall of the USSR, the author reveals the real world of the most storied and myth-shrouded rulers–Catherine the Great, Nicholas II and his wife Alexandra–and introduces readers to the lesser-known but even more scandalous Elizaveta (daughter of Peter the Great) and Alexander II (whose wild sexual passions were bestowed upon a teenage mistress). The author illuminates the eighteenth-century Age of the Imperial Petticoat; makes clear the full extent of the remarkable political-amorous partnership between Catherine the Great and Prince Potemkin; and uncovers a deep vein of decadence and stupidity underneath the accepted, romantic portrait usually presented of Nicholas II, the last of the Tsars. As with all of his previous and widely acclaimed works of history, Simon Sebag Montefiore gives an absolute scholarly and archival foundation to a book that is both exceptionally informative and dazzlingly entertaining from first to last. 
4. In order to keep warm, it's good to spend some time with the people we love: name a fictional family/household/friend-group that you'd like to be a part of.
My thoughts: To be completely honest with you I was so torn between The Ravens Boys crew and this one, because I love my raven boys so much and I've mentioned previously how much I would love to hang out with them, but I love my naturals that much, so I ended up picking these ones. I love those books. I'm obsessed with them and I cannot believe the series is over (for now???). I've grown so attached to these characters it was ñole they were my friends, so yeah, I wish I could be a part of that group not only because it'd be amazing to hang out with them, but because that would be I would have an awesome ability, so sign me up!
I have a review of The Naturals, Killer Instinct and All In.
Seventeen-year-old Cassie is a natural at reading people. Piecing together the tiniest details, she can tell you who you are and what you want. But it's not a skill that she's ever taken seriously. That is, until the FBI come knocking: they've begun a classified program that uses exceptional teenagers to crack infamous cold cases, and they need Cassie.
What Cassie doesn't realize is that there's more at risk than a few unsolved homicides—especially when she's sent to live with a group of teens whose gifts are as unusual as her own. Sarcastic, privileged Michael has a knack for reading emotions, which he uses to get inside Cassie's head—and under her skin. Brooding Dean shares Cassie's gift for profiling, but keeps her at arm's length.
Soon, it becomes clear that no one in the Naturals program is what they seem. And when a new killer strikes, danger looms closer than Cassie could ever have imagined. Caught in a lethal game of cat and mouse with a killer, the Naturals are going to have to use all of their gifts just to survive.
5. The colourful leaves are piling up on the ground: show us a pile of fall-colored spines!
It's been a while since I've taken any mutiple photo, mostly because I'm taking a loong break from Bookstagram, but I have a few stack fall photos, so I'm going to be adding one of them here.
6. Fall is the perfect time for some storytelling by the fireside: share a book wherein somebody is telling a story.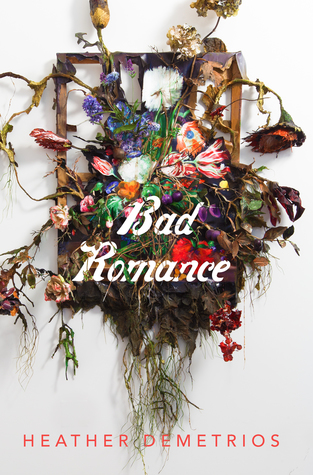 My thoughts: The only book that came to my mind that kinda tells us a story is Bad Romance. Our protagonist Grace is telling us basically her relationship with Gavin, and her journey through a toxic relationship. It's not like your typical story, but more like if Grace would be remembering the whole story and telling herself/us what went wrong or how toxic it was for her. I really loved how powerful and real it was.
I have a review of this book here.
Grace wants out. Out of her house, where her stepfather wields fear like a weapon and her mother makes her scrub imaginary dirt off the floors. Out of her California town, too small to contain her big city dreams. Out of her life, and into the role of Parisian artist, New York director—anything but scared and alone.
Enter Gavin: charming, talented, adored. Controlling. Dangerous. When Grace and Gavin fall in love, Grace is sure it's too good to be true. She has no idea their relationship will become a prison she's unable to escape. 
Deeply affecting and unflinchingly honest, this is a story about spiraling into darkness—and emerging into the light again.
7. The nights are getting darker: share a dark, creepy read.
My thoughts: This book was much creepier and darker than I thought it would be. I feel like you either love it or hate it, because it's really weird and disturbing and not everyone's cup of tea (I've seen a lot of fellow readers rate it really low, so). In my case I really enjoyed it. I love how sensual and eery the writing was and how fitting it was to the story. Also it was a very perturbing story, so much different than our usual mystery, and that's why I recommend it (don't kill me if you don't like it, please).
I have a review of this book here.
Sasha Stone knows her place—first-chair clarinet, top of her class, and at the side of her oxford-wearing boyfriend. She's worked her entire life to ensure that her path to Oberlin Conservatory as a star musician is perfectly paved.
But suddenly there's a fork in the road, in the shape of Isaac Harver. Her body shifts toward him when he walks by, her skin misses his touch even though she's never known it, and she relishes the smell of him—smoke, beer, and trouble—all the things she's avoided to get where she is. Even worse, every time he's near Sasha, her heart stops, literally. Why does he know her so well—too well—and she doesn't know him at all?
Sasha discovers that her by-the-book life began by ending another's: the twin sister she absorbed in the womb. But that doesn't explain the gaps of missing time in her practice schedule or the memories she has of things she certainly never did with Isaac. As Sasha loses her much-cherished control, her life—and heart—become more entangled with Isaac. Armed with the knowledge that her heart might not be hers alone, Sasha must decide what she's willing to do—and who she's willing to hurt—to take it back.
8. The days are getting colder: name a short, heartwarming read that could warm up somebody's cold and rainy day.
My thoughts:  Aw, wasn't this book sweet like sugar! It surprised me how much I adored this story, because even though I went with pretty high expectations, I didn't think I was going to love it as much as I did. But it was a very nostalgic take and the characters were a treat to me. I know it's technically not that short, but since it's a contemporary it was really fast paced to me, and it took me hours to finish it.
When geek girl Elle Wittimer sees a cosplay contest sponsored by the producers of Starfield, she has to enter. First prize is an invitation to the ExcelsiCon Cosplay Ball and a meet-and-greet with the actor slated to play Federation Prince Carmindor in the reboot. Elle's been scraping together tips from her gig at the Magic Pumpkin food truck behind her stepmother's back, and winning this contest could be her ticket out once and for all—not to mention a fangirl's dream come true.
Teen actor Darien Freeman is less than thrilled about this year's ExcelsiCon. He used to live for conventions, but now they're nothing but jaw-aching photo sessions and awkward meet-and-greets. Playing Federation Prince Carmindor is all he's ever wanted, but the diehard Starfield fandom has already dismissed him as just another heartthrob. As ExcelsiCon draws near, closet nerd Darien feels more and more like a fake—until he meets a girl who shows him otherwise.
9. Fall (luckily, it's my favourite season) returns every year: name an old favourite that you'd like to return to soon.
My thoughts: Oh, c'mon, you knew this was coming. It was on my November TBR, because I've been wanting to re-read this book for ages, so I don't know if I'm going to have time to read it this month or not, but it's happening before the end of the year. I'm positive.
The circus arrives without warning. No announcements precede it. It is simply there, when yesterday it was not. Within the black-and-white striped canvas tents is an utterly unique experience full of breathtaking amazements. It is called Le Cirque des Rêves, and it is only open at night. 
But behind the scenes, a fierce competition is underway – a duel between two young magicians, Celia and Marco, who have been trained since childhood expressly for this purpose by their mercurial instructors. Unbeknownst to them, this is a game in which only one can be left standing, and the circus is but the stage for a remarkable battle of imagination and will. Despite themselves, however, Celia and Marco tumble headfirst into love – a deep, magical love that makes the lights flicker and the room grow warm whenever they so much as brush hands. 
True love or not, the game must play out, and the fates of everyone involved, from the cast of extraordinary circus per­formers to the patrons, hang in the balance, suspended as precariously as the daring acrobats overhead. 
10. Fall is the perfect time for cozy reading nights: share your favourite cozy reading "accessories"!
To be completely honest, I can't seem to remember any cozy accessories I love while reading, because I don't have any. Well, I usually read with a blanket, so that could count, right? Also I like drinking coffee or tea in my reading breaks, so there's that too.
11. Spread the autumn appreciation and tag some people!
Tag, you're it! I tag you if you're reading this and want to do it!
Let me know in the comments if you've read any of the books I've mentioned and if you loved them or not, and also what your answers would have been!
Follow me on BlogLovin'
Goodreads | Instagram | Twitter | Contact Me