Hello bookworms! I'm Nia and today I'm going to be recommending you some books.
Now that it's fall I feel like is more likely to rain than in summer, so that's why I'm doing this right now. There are some books that I've read in the past and thought "Damn, this would be amazing to read on a rainy day", so those are the ones I'll be mentioning in this post. I mean, you could totally read them whenever you please, but they have a little something something that make them perfect for a rainy day.
So without any further ado, let's start with the recommendations.
The Night Circus | Erin Morgestern
My thoughts: I know, I talk about this book non-stop. But it's for a reason, guys! When I first read it I immediately thought this was perfect for a rainy day, even though it's more on the longer side. This is one of the most beautifully written books I've ever read. It's eery, whimsical and it's all about a circus. I cannot recommend this book enough, because as soon as you read a few chapters, you're going to fell in love with the story line and the characters.
The circus arrives without warning. No announcements precede it. It is simply there, when yesterday it was not. Within the black-and-white striped canvas tents is an utterly unique experience full of breathtaking amazements. It is called Le Cirque des Rêves, and it is only open at night. 
But behind the scenes, a fierce competition is underway – a duel between two young magicians, Celia and Marco, who have been trained since childhood expressly for this purpose by their mercurial instructors. Unbeknownst to them, this is a game in which only one can be left standing, and the circus is but the stage for a remarkable battle of imagination and will. Despite themselves, however, Celia and Marco tumble headfirst into love – a deep, magical love that makes the lights flicker and the room grow warm whenever they so much as brush hands. 
True love or not, the game must play out, and the fates of everyone involved, from the cast of extraordinary circus per­formers to the patrons, hang in the balance, suspended as precariously as the daring acrobats overhead. 
A Semi-Definitive List of Worst Nightmares | Krystal Sutherland
My thoughts: This was such an interesting and unique story I feel it needs to be metioned in this recommendations post. The best way to describe it is as a contemporary story about mental health with little hints of magical realism, and because of the whole premise and plot itself I think it would be perfect for a rainy day. It talks about mental health very in depth and the consequences that it could bring to Esther's family.
I have a review of this book here.
Ever since Esther Solar's grandfather met Death, her entire family has been doomed to suffer one great fear in their lifetime—a fear that will eventually lead each and every one of them to their graves. Take Esther's father, for instance: He's an agoraphobe who hasn't left the basement in six years. Then there's her twin brother, Eugene, whose fear of the dark goes far beyond the things that go bump in the night. And her mother, Rosemary, is absolutely terrified of bad luck.
As for Esther, she's managed to escape the curse…so far. She doesn't yet have a great fear because she avoids pretty much everything. Elevators, small spaces, crowds—anything that might trigger a phobia is off-limits and is meticulously recorded in her semi-definitive list of worst nightmares. 
Esther thinks she has it all figured out, until she's reunited with an old elementary school classmate—and first crush—Jonah Smallwood. The encounter leaves her stranded at a bus stop and swindled out of her phone, all her cash, a Fruit Roll-Up she'd been saving, and her list—not to mention her dignity. But the theft is also the beginning of an unexpected friendship between the two, one that sends the pair on a journey of self-discovery as they try to break the curse that's consumed Esther's family. Together they face their greatest fears, one debilitating phobia at a time, only to discover the one fear they hadn't counted on: love.
Illuminae | Amy Kaufman & Jay Kristoff
My thoughts: I'm mentioning this book here because it's so quick it'd be perfect to read in one day. It's action packed and full of amazing sci-fi scenes. Now I'm not the biggest fan of sci-fi, but I can tell you I did really enjoy this novel. It took me a while to get used to the format it was written, but because of it I think it'd be perfect to pick up in a cloudy and cold day.
I have a review of this book here.
This morning, Kady thought breaking up with Ezra was the hardest thing she'd have to do. This afternoon, her planet was invaded.
The year is 2575, and two rival megacorporations are at war over a planet that's little more than an ice-covered speck at the edge of the universe. Too bad nobody thought to warn the people living on it. With enemy fire raining down on them, Kady and Ezra—who are barely even talking to each other—are forced to fight their way onto an evacuating fleet, with an enemy warship in hot pursuit.
But their problems are just getting started. A deadly plague has broken out and is mutating, with terrifying results; the fleet's AI, which should be protecting them, may actually be their enemy; and nobody in charge will say what's really going on. As Kady hacks into a tangled web of data to find the truth, it's clear only one person can help her bring it all to light: the ex-boyfriend she swore she'd never speak to again.
Wild Beauty | Anna-Marie McLemore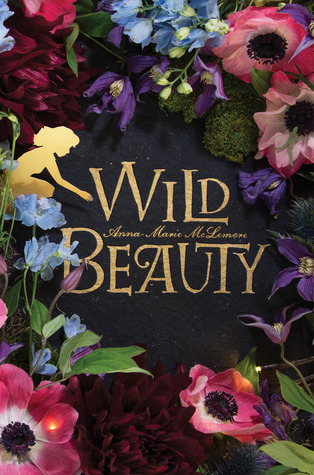 My thoughts: This was a recent read for me, but nonetheless it was such an amazing read. It's again magical realism, so if you're looking for a book of that genre, here's this one. It's a character driven story, and it deals with loss, heartbreak and love. But I think the interactions between the characters and the family relationship was one of my favourite parts. It's a very diverse read, as well, so extra kudos to that.
I have a review of this book here.
Love grows such strange things.
For nearly a century, the Nomeolvides women have tended the grounds of La Pradera, the lush estate gardens that enchant guests from around the world. They've also hidden a tragic legacy: if they fall in love too deeply, their lovers vanish. But then, after generations of vanishings, a strange boy appears in the gardens.
The boy is a mystery to Estrella, the Nomeolvides girl who finds him, and to her family, but he's even more a mystery to himself; he knows nothing more about who he is or where he came from than his first name. As Estrella tries to help Fel piece together his unknown past, La Pradera leads them to secrets as dangerous as they are magical in this stunning exploration of love, loss, and family.
A Million Junes | Emily Henry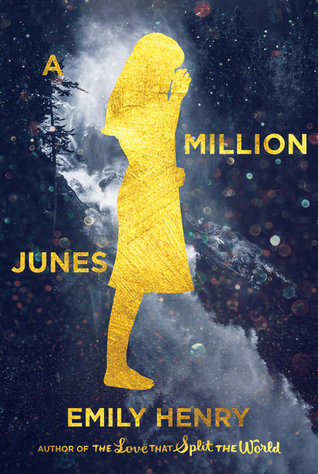 My thoughts: I know, I know. I've already mentioned this book in my summer recommendations post, but to be honest this would be perfect to read either in sumer or in winter, because it was a very atmospheric read. It was much darker and a bit more mysterious than I thought, and it's slighty based on Romeo and Juliet, but just slighty. The whole setting was a bit creepy, and the plot was amazing and really unique.
I have a review of this book here.
For as long as Jack "June" O'Donnell has been alive, her parents have had only one rule: stay away from the Angert family. But when June collides—quite literally—with Saul Angert, sparks fly, and everything June has known is thrown into chaos.
Who exactly is this gruff, sarcastic, but seemingly harmless boy who has returned to their hometown of Five Fingers, Michigan, after three mysterious years away? And why has June—an O'Donnell to her core—never questioned her late father's deep hatred of the Angert family? After all, the O'Donnells and the Angerts may have mythic legacies, but for all the tall tales they weave, both founding families are tight-lipped about what caused the century-old rift between them.
As Saul and June's connection grows deeper, they find that the magic, ghosts, and coywolves of Five Fingers seem to be conspiring to reveal the truth about the harrowing curse that has plagued their bloodlines for generations. Now June must question everything she knows about her family and the father she adored, and she must decide whether it's finally time for her—and all the O'Donnells before her—to let go.
The Rattled Bones | S. M. Parker
My thoughts: I have to say I did enjoy this book but I didn't love it as much as I'd hoped to, but I'm still going to be talking about it in this post because I feel more people should read it because it was a very powerful story. I think because of the whole plot it would be perfect to pick up on a rainy day. The whole story was quite odd and a bit predictable to me, but I did enjoy the friendship between our main character and a side kick, and the whole search.
Unearthing years of buried secrets, Rilla Brae is haunted by ghostly visions tied to the tainted history of a mysterious island in this haunting novel from the author of The Girl Who Fell.
Maine-bred, independent Rilla Brae is no stranger to the deep. She knows the rhythms of hard work and harder seas. But when she experiences the sudden death of her father, the veil between the living and the dead blurs and she begins to be haunted by a girl on a nearby, uninhabited island. The girl floats a song over the waves, and it is as beautiful as it is terrifying. Familiar and distant.
Then Rilla meets Sam, a University of Southern Maine archeology student tasked with excavating the very island where the ghostly girl has appeared. Sam sifts the earth looking for the cultural remains of an island people who were forcibly evicted by the state nearly a hundred years ago. Sam tells Rilla the island has a history no locals talk about—if they know about it at all—due to the shame the events brought to the working waterfront community. All Rilla knows for sure is that the island has always been there—an eerie presence anchored in the stormy sea. Now Sam's work and the ghostly girl's song lure Rilla to the island's shores.
As Rilla helps Sam to unearth the island's many secrets, Rilla's visions grow—until the two discover a tragedy kept silent for years. And it's a tragedy that has everything to do with Rilla's past.
Have you read any of the books I've mentioned above? Let me know if you enjoyed them or not and feel free to recommend me some books that you think would be perfect for a rainy day!
Follow me on BlogLovin'
Goodreads | Instagram | Twitter | Contact Me