Hello bookworms! I'm Nia and today I'm going to be talking about some books that I wish had a spin-off series.
I had to think about it for a while, but it's true there were tons of books I adored that I want them to have a spin-off trilogy or series. Either because I adored the world or the characters, I need more books about them in my life (hopefully my dreams will come true). So I'm going to be talking about 5 of those books, even though the list is fairly long. *coughs*.
If you aren't familiar with Top 5 Tuesday, it is a group here on WordPress now currently run by Shanah over at BionicBookWorm, where each week they give you a topic and you talk about 5 books that fit that category.
Without any further ado, let's start with this week's topic!
Six of Crows | Leigh Bardugo
My thoughts: I freaking adore those characters, and I'm not ready to let them go anytime soon. Leigh Bardugo is an amazing writer, and she did an spectacular job at creating this duology and basically the whole Grisha world. I'd love to read anything that's set in this world, and though we're going to have a trilogy about Nikoilai, I'd love to read more about Kaz and his crew.
Criminal prodigy Kaz Brekker has been offered wealth beyond his wildest dreams. But to claim it, he'll have to pull off a seemingly impossible heist:
Break into the notorious Ice Court
(a military stronghold that has never been breached)
Retrieve a hostage
(who could unleash magical havoc on the world)
Survive long enough to collect his reward
(and spend it)
Kaz needs a crew desperate enough to take on this suicide mission and dangerous enough to get the job done – and he knows exactly who: six of the deadliest outcasts the city has to offer. Together, they just might be unstoppable – if they don't kill each other first. 
The Raven Cycle | Maggie Stiefvater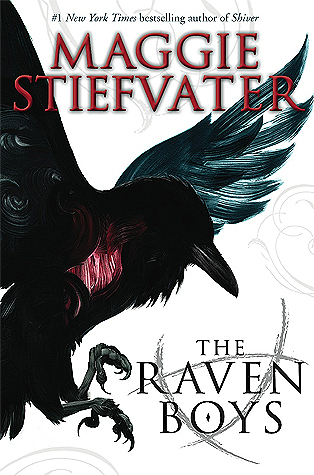 My thoughts: I know we're going to have a spin-off about Ronan (and I'm all about that!), so technically this mention is a wish come true, but after that open ending in The Raven King, I need more raven boys in my life. I've grown so attached to these characters that I don't want to let them go yet. I really want to re-read the books soon-ish!
It is freezing in the churchyard, even before the dead arrive.
Every year, Blue Sargent stands next to her clairvoyant mother as the soon-to-be dead walk past. Blue herself never sees them—not until this year, when a boy emerges from the dark and speaks directly to her.
His name is Gansey, and Blue soon discovers that he is a rich student at Aglionby, the local private school. Blue has a policy of staying away from Aglionby boys. Known as Raven Boys, they can only mean trouble.
But Blue is drawn to Gansey, in a way she can't entirely explain. He has it all—family money, good looks, devoted friends—but he's looking for much more than that. He is on a quest that has encompassed three other Raven Boys: Adam, the scholarship student who resents all the privilege around him; Ronan, the fierce soul who ranges from anger to despair; and Noah, the taciturn watcher of the four, who notices many things but says very little.
For as long as she can remember, Blue has been warned that she will cause her true love to die. She never thought this would be a problem. But now, as her life becomes caught up in the strange and sinister world of the Raven Boys, she's not so sure anymore.
The Naturals | Jennifer Lynn Barnes
My thoughts: If you've been following me for a while, you'll probably know how much I rave about these books and how I'm not okay with the series having only four installments, so hopefully we'll get more books about these characters (or others). I adore this series and how fast paced all of the books are, and needless to say that I completely love those characters (ALL OF THEM).
I have a review of The Naturals, Killer Instinct, All In and Bad Blood.
Seventeen-year-old Cassie is a natural at reading people. Piecing together the tiniest details, she can tell you who you are and what you want. But it's not a skill that she's ever taken seriously. That is, until the FBI come knocking: they've begun a classified program that uses exceptional teenagers to crack infamous cold cases, and they need Cassie.
What Cassie doesn't realize is that there's more at risk than a few unsolved homicides—especially when she's sent to live with a group of teens whose gifts are as unusual as her own. Sarcastic, privileged Michael has a knack for reading emotions, which he uses to get inside Cassie's head—and under her skin. Brooding Dean shares Cassie's gift for profiling, but keeps her at arm's length.
Soon, it becomes clear that no one in the Naturals program is what they seem. And when a new killer strikes, danger looms closer than Cassie could ever have imagined. Caught in a lethal game of cat and mouse with a killer, the Naturals are going to have to use all of their gifts just to survive.
Harry Potter | J. K. Rowling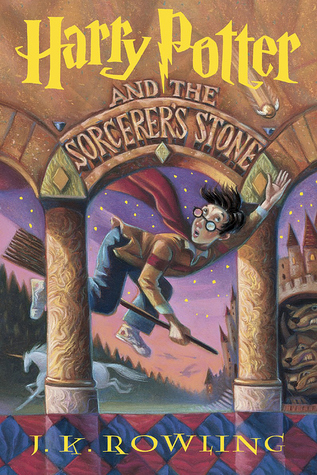 My thoughts: I don't know about you guys, but I'd kill for a spin-off about the marauders. I know we've already have a spin-off, but I wasn't a big fan about that book, so let's pretend it doesn't exist, okay?. But yeah, I'd love to read more about James, Sirius, Lupin and Pettigrew ir their early years. I know that won't happen, but a girl can dream!
Harry Potter's life is miserable. His parents are dead and he's stuck with his heartless relatives, who force him to live in a tiny closet under the stairs. But his fortune changes when he receives a letter that tells him the truth about himself: he's a wizard. A mysterious visitor rescues him from his relatives and takes him to his new home, Hogwarts School of Witchcraft and Wizardry.
After a lifetime of bottling up his magical powers, Harry finally feels like a normal kid. But even within the Wizarding community, he is special. He is the boy who lived: the only person to have ever survived a killing curse inflicted by the evil Lord Voldemort, who launched a brutal takeover of the Wizarding world, only to vanish after failing to kill Harry.
Though Harry's first year at Hogwarts is the best of his life, not everything is perfect. There is a dangerous secret object hidden within the castle walls, and Harry believes it's his responsibility to prevent it from falling into evil hands. But doing so will bring him into contact with forces more terrifying than he ever could have imagined.
A Darker Shade of Magic | V. E. Schwab
My thoughts: To be completely honest, I just want a spin-off series set in this world, because it was very interesting and unique, so I'd take anything. I haven't finished the third installment of this trilogy, but just because I love these books that much, I'd love to have more books with those characters.
Kell is one of the last Antari—magicians with a rare, coveted ability to travel between parallel Londons; Red, Grey, White, and, once upon a time, Black. 
Kell was raised in Arnes—Red London—and officially serves the Maresh Empire as an ambassador, traveling between the frequent bloody regime changes in White London and the court of George III in the dullest of Londons, the one without any magic left to see.
Unofficially, Kell is a smuggler, servicing people willing to pay for even the smallest glimpses of a world they'll never see. It's a defiant hobby with dangerous consequences, which Kell is now seeing firsthand.
After an exchange goes awry, Kell escapes to Grey London and runs into Delilah Bard, a cut-purse with lofty aspirations. She first robs him, then saves him from a deadly enemy, and finally forces Kell to spirit her to another world for a proper adventure.
Now perilous magic is afoot, and treachery lurks at every turn. To save all of the worlds, they'll first need to stay alive.
What books you'd wish had a spin-off series? Let me know if any of those are the ones I've mentioned above!!
Follow me on BlogLovin'
Goodreads | Instagram | Twitter | Contact Me