Hello bookworms! I'm Nia and today I'm going to be talking about some books that are coming out this month!
Luckily for me there aren't many, because next year is full of new releases that I want to read and buy and I need to save some money for that, so thank the publishers for not releasing that many books this month. So I'm quite happy for that!
And guys, can you believe we're in December! It's almost the end of the year, wow. It's almost Christmas, and I'm so ready for that. I'm still not sure if I'll do a readathon or holiday posts, so definitely let me know if you want me to do that!
Without any further ado, let's start with the new December releases.
Ever The Brave | Erin Summerill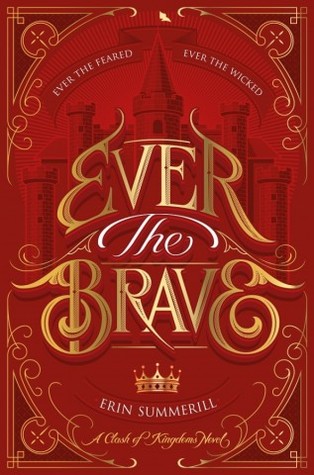 Ever the Divided. Ever the Feared. Ever the Brave.
After saving King Aodren with her newfound Channeler powers, Britta only wants to live a peaceful life in her childhood home. Unfortunately, saving the King has created a tether between them she cannot sever, no matter how much she'd like to, and now he's insisting on making her a noble lady. And there are those who want to use Britta's power for evil designs. If Britta cannot find a way to harness her new magical ability, her life—as well as her country—may be lost.
The stakes are higher than ever in the sequel to Ever the Hunted, as Britta struggles to protect her kingdom and her heart.
Foolish Hearts | Emma Mills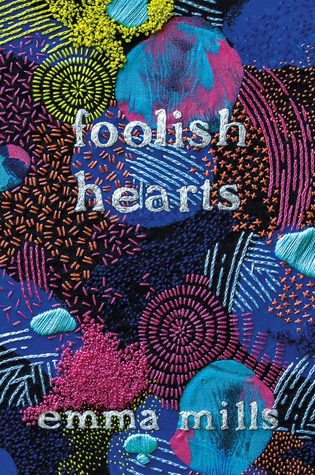 The day of the last party of the summer, Claudia overhears a conversation she wasn't supposed to. Now on the wrong side of one of the meanest girls in school, Claudia doesn't know what to expect when the two are paired up to write a paper—let alone when they're both forced to try out for the school production of A Midsummer Night's Dream.
But mandatory participation has its upsides—namely, an unexpected friendship, a boy band obsession, and a guy with the best dimpled smile Claudia's ever seen. As Claudia's world starts to expand, she finds that maybe there are some things worth sticking her neck out for.
Brave | Jennifer L. Armentrout
Ivy Morgan hasn't been feeling like herself lately. Not like anyone can blame her. After all, being held captive by a psychotic fae prince hell-bent on permanently opening the gates to the Otherworld is bound to leave some mental scars.
It's more than that, though. Something dark and insidious is spreading throughout Ivy, more powerful than she could ever imagine… and it's coming between her and the man she's fallen deeply in love with, elite Order member Ren Owens.
Ren would do anything to keep Ivy safe. Anything. But when he makes a life altering choice for her, the fallout of his act has far reaching consequences that threaten to tear their lives apart. If Ivy is going to have any hope of surviving this, she must put aside the hurt and betrayal she feels, and work with not only those she loves, but with an enemy she would rather kill than ever trust. War is coming, and it soon becomes clear that what Ivy and Ren thought they knew about the Order, themselves, and even their enemies, has been nothing but a cluster of dangerous, deadly lies. Ivy knows she must be more than just brave to save those she loves–and, ultimately, to save herself.
Because behind ever evil fae Prince, there's a Queen…
Freed By Flame and Storm | Becky Allen
Revolution is nigh, and one seventeen-year-old girl stands at the head of it all.
Jae used to be a slave, laboring with the rest of her people under a curse that forced her to obey any order she was given. At seventeen, she found the source of her people's lost magic and became the only person to break free—ever. Now she wants to use her power to free the rest of her people, but the ruling class will do anything to stop her.
Jae knows that breaking the curse on her people would cause widespread chaos, even unimaginable violence between the castes, and her caste would likely see the worst of it. Many would die. But to let them remain shackled is to doom them to continue living without free will.
How is one girl, raised a slave and never taught to wield power, supposed to decide the fate of a nation?
The Truth Beneath the Lies | Amanda Searcy
Fight or Flight. 
All Kayla Asher wants to do is run. Run from the government housing complex she calls home. Run from her unstable mother. Run from a desperate job at No Limit Foods. Run to a better, cleaner, safer life. Every day is one day closer to leaving. 
All Betsy Hopewell wants to do is survive. Survive the burner phone hidden under her bed. Survive her new rules. Survive a new school with new classmates. Survive being watched. Every minute grants her another moment of life. 
But when fate brings Kayla and Betsy together, only one girl will live.
The Vanishing Season | Joanna Schaffhausen
Ellery Hathaway knows a thing or two about serial killers, but not through her police training. She's an officer in sleepy Woodbury, MA, where a bicycle theft still makes the newspapers. No one there knows she was once victim number seventeen in the grisly story of serial killer Francis Michael Coben. The only victim who lived. 
When three people disappear from her town in three years, all around her birthday—the day she was kidnapped so long ago—Ellery fears someone knows her secret. Someone very dangerous. Her superiors dismiss her concerns, but Ellery knows the vanishing season is coming and anyone could be next. She contacts the one man she knows will believe her: the FBI agent who saved her from a killer's closet all those years ago.
Agent Reed Markham made his name and fame on the back of the Coben case, but his fortunes have since turned. His marriage is in shambles, his bosses think he's washed up, and worst of all, he blew a major investigation. When Ellery calls him, he can't help but wonder: sure, he rescued her, but was she ever truly saved? His greatest triumph is Ellery's waking nightmare, and now both of them are about to be sucked into the past, back to the case that made them…with a killer who can't let go.
Shadow Girl | Liana Liu
The house on Arrow Island is full of mystery.
Yet when Mei arrives, she can't help feeling relieved. She's happy to spend the summer in an actual mansion tutoring a rich man's daughter if it means a break from her normal life—her needy mother, her delinquent brother, their tiny apartment in the city. And Ella Morison seems like an easy charge, sweet and well behaved. 
What Mei doesn't know is that something is very wrong in the Morison household.
Though she tries to focus on her duties, Mei becomes increasingly distracted by the family's problems and her own complicated feelings for Ella's brother, Henry. But most disturbing of all are the unexplained noises she hears at night—the howling and thumping and cries.
Mei is a sensible girl. She isn't superstitious; she doesn't believe in ghosts. Yet she can't shake her fear that there is danger lurking in the shadows of this beautiful house, a darkness that could destroy the family inside and out… and Mei along with them.
Three Sides Of a Heart | V. V. A. A.
You may think you know the love triangle, but you've never seen love triangles like these.
These top YA authors tackle the much-debated trope of the love triangle, and the result is sixteen fresh, diverse, and romantic stories you don't want to miss.
This collection, edited by Natalie C. Parker, contains stories written by Renee Ahdieh, Rae Carson, Brandy Colbert, Katie Cotugno, Lamar Giles, Tessa Gratton, Bethany Hagan, Justina Ireland, Alaya Dawn Johnson, EK Johnston, Julie Murphy, Garth Nix, Natalie C. Parker, Veronica Roth, Sabaa Tahir, and Brenna Yovanoff.
A teen girl who offers kissing lessons. Zombies in the Civil War South. The girl next door, the boy who loves her, and the girl who loves them both. Vampires at a boarding school. Three teens fighting monsters in an abandoned video rental store. Literally the last three people on the planet.
What do all these stories have in common?
The love triangle.
Love, Life and The List | Kasie West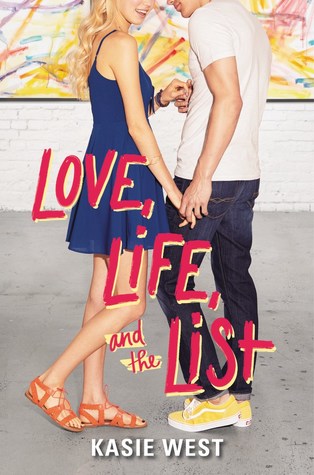 Everyone knows Abby Turner is in love with her best friend, Cooper Wells. Including Cooper Wells. But despite what people tell her, it doesn't affect their friendship. And she's practically over it, anyway. What she really can't get over is when her boss at the local museum tells her that her paintings lack heart. 
Art is Abby's passion and she hopes her future as well. She is determined to change his mind and earn her way into the upcoming exhibit at the gallery. So along with her family's help, she compiles "The Heart List," a series of soulstretching experiences that are sure to make her a deeper person and better artist in six weeks or less. When Cooper decides to complete the list along with her, she realizes this list is expanding her heart in more ways than one. Maybe she needs to start another project.
Love, Life, and the List is about a girl who, in an effort to bring more emotional depth to her art, compiles a list of soul-stretching experiences to complete with her best friend—a boy she also happens to be in love with. 
The Love Letters of Abelard and Lily | Laura Creedle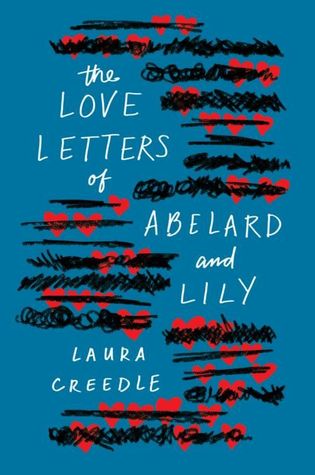 When Lily Michaels-Ryan ditches her ADHD meds and lands in detention with Abelard, who has Asperger's, she's intrigued—Abelard seems thirty seconds behind, while she feels thirty seconds ahead. It doesn't hurt that he's brilliant and beautiful.
When Abelard posts a quote from The Letters of Abelard and Heloise online, their mutual affinity for ancient love letters connects them. The two fall for each other. Hard. But is it enough to bridge their differences in person?
This hilarious, heartbreaking story of human connection between two neurodivergent teens creates characters that will stay with you long after you finish reading. 
What December releases are you most excited about? Let me know if you have any of these books I've mentioned on your TBR!
Follow me on BlogLovin'
Goodreads | Instagram | Twitter | Contact Me