Hello bookworms! I'm Nia and today I'm going to be talking about the books I've read this previous month of November.
I have to say I'm a bit disappointed with my reading month. I started so well, but then at the end of the month I was in a mayor reading slump where I literally didn't want to pick up any book and I kinda forced myself to read some, because even though I didn't want to read, I wanted to read (it's weird, I know). I also started watching Stranger Things, so maybe that had to do with my reading slump, because I just wanted to keep watching more and more episodes, so I ended up only reading 11 books, which isn't bad, but like I said, I expected to read more now that it's almost Christmas.
Without any further ado, let's start with the books I've read this November.
Devils & Thieves | Jennifer Rush
My thoughts: I have a review of this book here in case you want to check out my thoughts.
Power corrupts. Magic kills.
Eighteen-year-old Jemmie Carmichael is surrounded by magic in the quiet town of Hawthorne, New York. In her world, magic users are called "kindled," and Jemmie would count herself among them if only she could cast a simple spell without completely falling apart. It doesn't help that she was also recently snubbed by Crowe—the dangerous and enigmatic leader of Hawthorne's kindled motorcycle gang, the Devils' League.
When the entire kindled community rolls into Hawthorne for an annual festival, a rumor spreads that someone is practicing forbidden magic. Then people start to go missing. With threats closing in from every side, no one can be trusted. Jemmie and Crowe will have to put aside their tumultuous history to find their loved ones, and the only thing that might save them is the very flaw that keeps Jemmie from fully harnessing her magic. For all her years of feeling useless, Jemmie may just be the most powerful kindled of all. 
Without Merit | Colleen Hoover
My thoughts: I have a review of this book here in case you want to check out my thoughts.
The Voss family is anything but normal. They live in a repurposed church, newly baptized Dollar Voss. The once cancer-stricken mother lives in the basement, the father is married to the mother's former nurse, the little half-brother isn't allowed to do or eat anything fun, and the eldest siblings are irritatingly perfect. Then, there's Merit.
Merit Voss collects trophies she hasn't earned and secrets her family forces her to keep. While browsing the local antiques shop for her next trophy, she finds Sagan. His wit and unapologetic idealism disarm and spark renewed life into her—until she discovers that he's completely unavailable. Merit retreats deeper into herself, watching her family from the sidelines when she learns a secret that no trophy in the world can fix.
It Only Happens In Movies | Holly Bourne
My thoughts: I have a review of this book here in case you want to check out my thoughts.
Audrey is over romance. Since her parents' relationship imploded her mother's been catatonic, so she takes a cinema job to get out of the house. But there she meets wannabe film-maker Harry. Nobody expects Audrey and Harry to fall in love as hard and fast as they do. But that doesn't mean things are easy. Because real love isn't like the movies…
A Madness So Discreet | Mindy McGinnis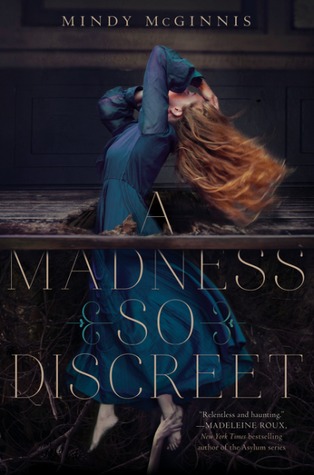 My thoughts: I was pretty disappointed with this book, to be honest. I loved the other two books I've read by Mindy McGinnis, so I went with really high expectations onto this one, but unfortunately, it wasn't a book for me. The plot was a bit forced and it jumped from one thing to another, and I didn't really get why 80 pages are set in an asylum if that doesn't really fit with the other parts of the story.
I was really excited about the mystery part, but I didn't like how it was done, because I feel like there needed to be some characters you already knew about and suspected from, but it wasn't like that at all. Also there were some conversations that I didn't get and I felt there were to fill space.
I liked the relationship between Grace and the doctor, but it was a bit rushed and out of nowhere.
I'm so sad I didn't like most of the story, because it had an amazing concept that was perfect for Halloween, and though I did enjoy the ending and some other minor things related to Grace as a character, I ended up quite disappointed.
Grace Mae knows madness.
She keeps it locked away, along with her voice, trapped deep inside a brilliant mind that cannot forget horrific family secrets. Those secrets, along with the bulge in her belly, land her in a Boston insane asylum.
When her voice returns in a burst of violence, Grace is banished to the dark cellars, where her mind is discovered by a visiting doctor who dabbles in the new study of criminal psychology. With her keen eyes and sharp memory, Grace will make the perfect assistant at crime scenes. Escaping from Boston to the safety of an ethical Ohio asylum, Grace finds friendship and hope, hints of a life she should have had. But gruesome nights bring Grace and the doctor into the circle of a killer who stalks young women. Grace, continuing to operate under the cloak of madness, must hunt a murderer while she confronts the demons in her own past.
Before I Let Go | Marieke Nijkamp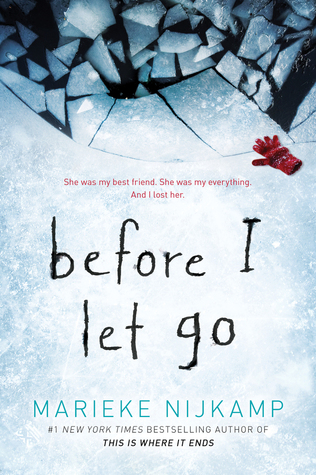 My thoughts: I have a review of this book here in case you want to check out my thoughts.
Best friends Corey and Kyra were inseparable in their snow-covered town of Lost Creek, Alaska. When Corey moves away, she makes Kyra promise to stay strong during the long, dark winter, and wait for her return.
Just days before Corey is to return home to visit, Kyra dies. Corey is devastated―and confused. The entire Lost community speaks in hushed tones about the town's lost daughter, saying her death was meant to be. And they push Corey away like she's a stranger.
Corey knows something is wrong. With every hour, her suspicion grows. Lost is keeping secrets―chilling secrets. But piecing together the truth about what happened to her best friend may prove as difficult as lighting the sky in an Alaskan winter…
Forest of A Thousand Lanterns | Julie C. Dao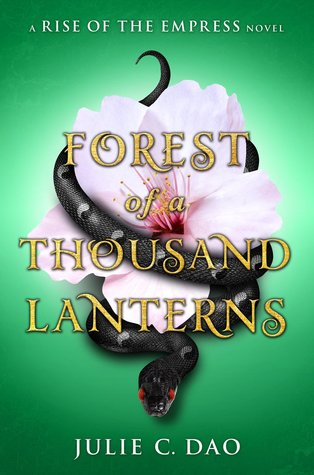 My thoughts: I have a review of this book here in case you want to check out my thoughts.
Eighteen-year-old Xifeng is beautiful. The stars say she is destined for greatness, that she is meant to be Empress of Feng Lu. But only if she embraces the darkness within her. Growing up as a peasant in a forgotten village on the edge of the map, Xifeng longs to fulfill the destiny promised to her by her cruel aunt, the witch Guma, who has read the cards and seen glimmers of Xifeng's majestic future. But is the price of the throne too high?
Because in order to achieve greatness, she must spurn the young man who loves her and exploit the callous magic that runs through her veins–sorcery fueled by eating the hearts of the recently killed. For the god who has sent her on this journey will not be satisfied until his power is absolute.
All The Rage | Courtney Summers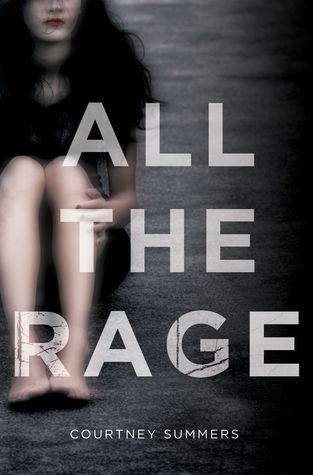 My thoughts: This was such a powerful read. I have to say at first the writing kinda turn me off a little bit, because I wasn't wholy concentrating into the story, but once I continued reading I started to enjoy it more and more.
Our main character is very unlikeable, but mainly because of that I connected with her. Maybe the way it was written made me know more about her in a very raw and realistic way, but I loved that in a book. Romy was a ver unique and different character and you learnt so much about her throughout the story. She's from the bad side of the town and struggles with money, and I think it's really necessary that portrayal in YA books, because there aren't many books about minorities.
It also talks about rape culture and sexual assault in a very raw and non sugar coated way. It was hard to read sometimes, but I think it was a very good and well written book, and I totally recommend it.
The sheriff's son, Kellan Turner, is not the golden boy everyone thinks he is, and Romy Grey knows that for a fact. Because no one wants to believe a girl from the wrong side of town, the truth about him has cost her everything—friends, family, and her community. Branded a liar and bullied relentlessly by a group of kids she used to hang out with, Romy's only refuge is the diner where she works outside of town. No one knows her name or her past there; she can finally be anonymous. But when a girl with ties to both Romy and Kellan goes missing after a party, and news of him assaulting another girl in a town close by gets out, Romy must decide whether she wants to fight or carry the burden of knowing more girls could get hurt if she doesn't speak up. Nobody believed her the first time—and they certainly won't now — but the cost of her silence might be more than she can bear.
Fallen Heir | Erin Watt
My thoughts: Umm… I still haven't completely gathered my thoughts about this book. It was quite addictive and fast paced, and perfect to read when I didn't really wanted to pick a heavier book, but it was VERY problematic. I wasn't the biggest fan of Easton in this book, and though there were some scenes that I really enjoyed, he was overall an asshole and he did more bad than good to his family and love interest.
However, I did like Hartley. Despite having a problematic "relationship" with Easton, she was a very cool character I loved reading from.
And again, it ended up in a cliffhanger! I feel like all of these books are going to end up in a similar way, so I'll deal with that.
Easton Royal has it all: looks, money, intelligence. His goal in life is to have as much fun as possible. He never thinks about the consequences because he doesn't have to.
Until Hartley Wright appears, shaking up his easy life. She's the one girl who's said no, despite being attracted to him. Easton can't figure her out and that makes her all the more irresistible.
Hartley doesn't want him. She says he needs to grow up.
She might be right.
Rivals. Rules. Regrets. For the first time in Easton's life, wearing a Royal crown isn't enough. He's about to learn that the higher you start, the harder you fall.
Bad Blood | Jennifer Lynn Barnes
My thoughts: I have a review of this book here in case you want to check out my thoughts.
New victims. New betrayals. New secrets.
When Cassie Hobbes joined the FBI's Naturals program, she had one goal: uncover the truth about her mother's murder. But now, everything Cassie thought she knew about what happened that night has been called into question. Her mother is alive, and the people holding her captive are more powerful—and dangerous—than anything the Naturals have faced so far. As Cassie and the team work to uncover the secrets of a group that has been killing in secret for generations, they find themselves racing a ticking clock.
The bodies begin piling up, the deaths hit closer and closer to home, and it soon becomes apparent that this time, the Naturals aren't just hunting serial killers.
They're being hunted themselves.
Wild Beauty | Anna-Marie McLemore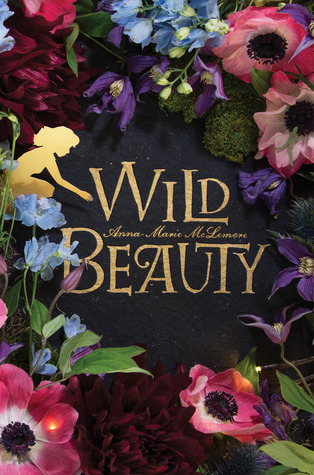 My thoughts: I have a review of this book here in case you want to check out my thoughts.
Love grows such strange things.
For nearly a century, the Nomeolvides women have tended the grounds of La Pradera, the lush estate gardens that enchant guests from around the world. They've also hidden a tragic legacy: if they fall in love too deeply, their lovers vanish. But then, after generations of vanishings, a strange boy appears in the gardens.
The boy is a mystery to Estrella, the Nomeolvides girl who finds him, and to her family, but he's even more a mystery to himself; he knows nothing more about who he is or where he came from than his first name. As Estrella tries to help Fel piece together his unknown past, La Pradera leads them to secrets as dangerous as they are magical in this stunning exploration of love, loss, and family. 
The Rattled Bones | S. M. Parker
My thoughts: The reason why I didn't love this book was completely my fault. I thought this was going to be a mystery/thriller, so I was pretty excited to pick it up. Instead it was more like a paranormal mystery, so I it was kind of a let down to me. The mystery really didn't start until the middle of the book, and it was a bit slow for my liking.
Also it was a bit predictable to me, so I wasn't that surprised like other people would have been. Now I'm blaming this on me, so that wasn't much of a problem.
What I enjoyed was that it dealt with very important topics, that even though were fiction would probably have happened in the past somewhere, and I really liked seeing it talked about in a book. Also I loved the friendship between Rilla and Sam, because it was such a good one and really good developed.
Unearthing years of buried secrets, Rilla Brae is haunted by ghostly visions tied to the tainted history of a mysterious island in this haunting novel from the author of The Girl Who Fell.
Maine-bred, independent Rilla Brae is no stranger to the deep. She knows the rhythms of hard work and harder seas. But when she experiences the sudden death of her father, the veil between the living and the dead blurs and she begins to be haunted by a girl on a nearby, uninhabited island. The girl floats a song over the waves, and it is as beautiful as it is terrifying. Familiar and distant.
Then Rilla meets Sam, a University of Southern Maine archeology student tasked with excavating the very island where the ghostly girl has appeared. Sam sifts the earth looking for the cultural remains of an island people who were forcibly evicted by the state nearly a hundred years ago. Sam tells Rilla the island has a history no locals talk about—if they know about it at all—due to the shame the events brought to the working waterfront community. All Rilla knows for sure is that the island has always been there—an eerie presence anchored in the stormy sea. Now Sam's work and the ghostly girl's song lure Rilla to the island's shores.
As Rilla helps Sam to unearth the island's many secrets, Rilla's visions grow—until the two discover a tragedy kept silent for years. And it's a tragedy that has everything to do with Rilla's past. 
What books have you read this past month and which one was your favourite and least favourite? Let me know if you've also read any of the books I've mentioned and if you liked them or not!
Follow me on BlogLovin'
Goodreads | Instagram | Twitter | Contact Me