Hello bookworms! I'm Nia, and today I'm going to be talking about my top 5 characters that are on my naughty list.
Don't get me wrong, I love some of the characters I'm going to mention, but it's true that the things they've done in the books weren't the nicest ones. I'm sorry, but it's true. And on the other hand, I decided to add a character that I hated, and he deserves to be on this list.
If you aren't familiar with Top 5 Wednesday, it is a Goodeads group now currently run by Sam over at ToughtsOfTomes on Youtube, where each week they give you a topic and you talk about 5 books that fit that category. You can join the group here if you want to participate!
Without any further ado, let's start with this week's topic!
Katharine from Three Dark Crowns | Kendare Blake
My thoughts: To be completely honest with you, I wasn't the biggest fan of Katharine in the first installment, but I loved her in One Dark Throne. She was an incredible morally grey character who didn't do the greatest things, but her development throughout the series was amazing, and made me like her instantly after finishing the sequel. She had more layers and her parts were my favourite. I can't wait to see what she's going to do in the next book!
I have a review of One Dark Throne in case you're interested.
When kingdom come, there will be one.
In every generation on the island of Fennbirn, a set of triplets is born—three queens, all equal heirs to the crown and each possessor of a coveted magic. Mirabella is a fierce elemental, able to spark hungry flames or vicious storms at the snap of her fingers. Katharine is a poisoner, one who can ingest the deadliest poisons without so much as a stomachache. Arsinoe, a naturalist, is said to have the ability to bloom the reddest rose and control the fiercest of lions.
But becoming the Queen Crowned isn't solely a matter of royal birth. Each sister has to fight for it. And it's not just a game of win or lose…it's life or death. The night the sisters turn sixteen, the battle begins.
The last queen standing gets the crown. 
Kaz Brekker from Six of Crows | Leigh Bardugo
My thoughts: I'm sorry, Kaz, but you've been doing some naughtly things in those books. I love Mr. Kaz Brekker. He's one of my favourite characters, and and incredible anti-hero. He was so deeply built, with so many layers, that even if you don't like villains, you'll connect with him at some point throughout the duology. But it's true that he hasn't done the nicest things in the world, you know? So I had to put him in this list. Hopefully he won't kill me.
Criminal prodigy Kaz Brekker has been offered wealth beyond his wildest dreams. But to claim it, he'll have to pull off a seemingly impossible heist:
Break into the notorious Ice Court
(a military stronghold that has never been breached)
Retrieve a hostage
(who could unleash magical havoc on the world)
Survive long enough to collect his reward
(and spend it)
Kaz needs a crew desperate enough to take on this suicide mission and dangerous enough to get the job done – and he knows exactly who: six of the deadliest outcasts the city has to offer. Together, they just might be unstoppable – if they don't kill each other first.
Tamlin from A Court of Thorns and Roses| Sarah J. Maas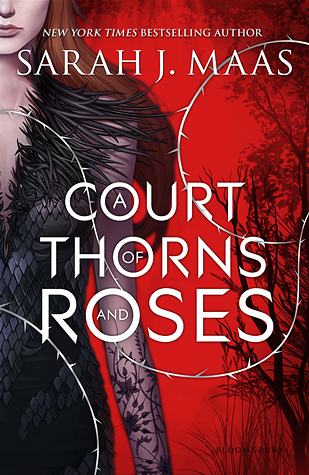 My thoughts: I hate Tamlin, now you know. He's an abuser and an asshole. I'm happy to see he didn't get a redemption arc, because otherwise I would have hated ACOWAR. He was I think the first one that came to my mind while thinking about this topic, because 1. he wasn't the greatest person in the series and 2. he did some pretty awful things because of his selfishness, so you're in this list, Tamlin.
I have a review of A Court of Mist and Fury, in case you're interested.
Feyre's survival rests upon her ability to hunt and kill – the forest where she lives is a cold, bleak place in the long winter months. So when she spots a deer in the forest being pursued by a wolf, she cannot resist fighting it for the flesh. But to do so, she must kill the predator and killing something so precious comes at a price …
Dragged to a magical kingdom for the murder of a faerie, Feyre discovers that her captor, his face obscured by a jewelled mask, is hiding far more than his piercing green eyes would suggest. Feyre's presence at the court is closely guarded, and as she begins to learn why, her feelings for him turn from hostility to passion and the faerie lands become an even more dangerous place. Feyre must fight to break an ancient curse, or she will lose him forever.
Xifeng from Forest of A Thousand Lanterns | Julie C. Dao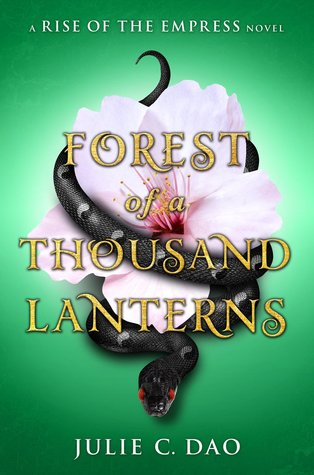 My thoughts: I was debating wether or not add her to this list, but she did some nasty things in the novel, so I decided to do it. Don't get me wrong, I loved Xifeng. She was a very great villain, and we knew so much about her in the first book. She was selfish and did some bad things to get what she wanted, and so she deserves to be on this list.
I have a review of Forest of A Thousand Lanterns in case you're interested.
Eighteen-year-old Xifeng is beautiful. The stars say she is destined for greatness, that she is meant to be Empress of Feng Lu. But only if she embraces the darkness within her. Growing up as a peasant in a forgotten village on the edge of the map, Xifeng longs to fulfill the destiny promised to her by her cruel aunt, the witch Guma, who has read the cards and seen glimmers of Xifeng's majestic future. But is the price of the throne too high?
Because in order to achieve greatness, she must spurn the young man who loves her and exploit the callous magic that runs through her veins–sorcery fueled by eating the hearts of the recently killed. For the god who has sent her on this journey will not be satisfied until his power is absolute.
Jule from Genuine Fraud | E. Lockhart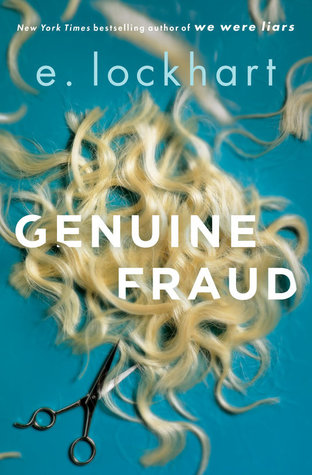 My thoughts: I don't want to talk much about this book because I feel this is one of those stories that's best to read without knowing anything, otherwise you'll get spoiled, but Jule was a very interesting character. She didn't do the greatest things throughout the book, and I had my problems with her behaviour while I was reading the book, but she was quite fastinating, honestly.
I have a review of Genuine Fraud in case you're interested.
The story of a young woman whose diabolical smarts are her ticket into a charmed life. But how many times can someone reinvent themselves? You be the judge.
Imogen is a runaway heiress, an orphan, a cook, and a cheat.
Jule is a fighter, a social chameleon, and an athlete. 
An intense friendship. A disappearance. A murder, or maybe two. 
A bad romance, or maybe three.
Blunt objects, disguises, blood, and chocolate. The American dream, superheroes, spies, and villains. 
A girl who refuses to give people what they want from her.
A girl who refuses to be the person she once was.
What characters would be on your naughty list? Do you agree with any of the ones I've mentioned? Let me know in the comments so we can chat about them!
Follow me on BlogLovin'
Goodreads | Instagram | Twitter | Contact Me