Hello bookworms! I'm Nia and today I'm going to be doing a book tag!
The main reason why I wanted to do this tag was because Christmas is almost here, so I wanted to do something related to that. And I have some things planned for the next two weeks, but for now I'm going to be starting with a tag. I've been seeing a few Christmas tags lately, but I think this one is my favourite so far, so maybe next year I'll be doing a different one. Also I'll try to do something a little bit different and only talk about books that I've read this year, so probably some of my all time favourite books won't be on this tag.
I found this tag on The Sassy Book Geek, so make sure to check hers out too! This tag was originally created by Lizzie Loves Books.
Without any further ado, let's start with the tag!
ON THE FIRST DAY OF CHRISTMAS, MY TRUE LOVE SENT TO ME: A PARTRIDGE IN A PEAR TREE.
The partridge stood alone in the pear tree. What is your favorite stand alone?
My thoughts: I have to say that I've read so many amazing stand alones this year that I adored, but this one stood out to me the most. Kind of. It was one of the first books I've read this year, and it surprised me how much it marked me. I loved the characters and the whole story, and the big twist at the end. It was one of the best books I've read this year and I cannot recommend it enough.
Alex Craft knows how to kill someone. And she doesn't feel bad about it.
Three years ago, when her older sister, Anna, was murdered and the killer walked free, Alex uncaged the language she knows best—the language of violence. While her own crime goes unpunished, Alex knows she can't be trusted among other people. Not with Jack, the star athlete who wants to really know her but still feels guilty over the role he played the night Anna's body was discovered. And not with Peekay, the preacher's kid with a defiant streak who befriends Alex while they volunteer at an animal shelter. Not anyone.
As their senior year unfolds, Alex's darker nature breaks out, setting these three teens on a collision course that will change their lives forever.
ON THE SECOND DAY OF CHRISTMAS, MY TRUE LOVE SENT TO ME: TWO TURTLE DOVES.
Love is in the air! Who is your one true pairing?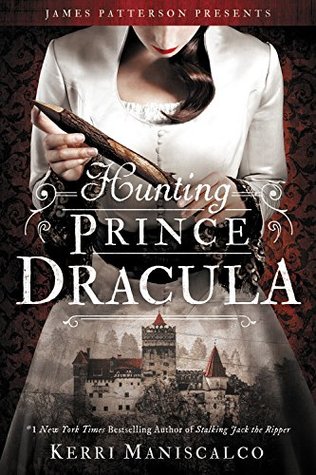 My thoughts: This is one of those couples I really shipped in the first book but I adored in the sequel. I think their development was awesome, and their interactions and scenes were to die for. Also they had so much chemistry in Hunting Prince Dracula I couldn't help but wanted them together. But it's one of my favourite couples of this year, guys. I can't seem to have enough of those two.
I have a review of Hunting Prince Dracula.
Following the grief and horror of her discovery of Jack the Ripper's true identity, Audrey Rose Wadsworth has no choice but to flee London and its memories. Together with the arrogant yet charming Thomas Cresswell, she journeys to the dark heart of Romania, home to one of Europe's best schools of forensic medicine…and to another notorious killer, Vlad the Impaler, whose thirst for blood became legend.
But her life's dream is soon tainted by blood-soaked discoveries in the halls of the school's forbidding castle, and Audrey Rose is compelled to investigate the strangely familiar murders. What she finds brings all her terrifying fears to life once again.
ON THE THIRD DAY OF CHRISTMAS, MY TRUE LOVE SENT TO ME: THREE FRENCH HENS.
In the spirit of threes, what is the best trilogy you have read?
My thoughts: Okay, this technically wasn't a trilogy, but I'm obsessed with these books that I needed to mentioned them in here. They are so addicting and fast paced I wanted more and more. I loved the whole plot and how things of the fourth installment were connected to the first one, and the characters were easy to love and have become my precious babies. But if you've been following me for a while you'll probably know how crazy I am for this series.
I have a review of The Naturals, Killer Instinct, All In and Bad Blood.
Seventeen-year-old Cassie is a natural at reading people. Piecing together the tiniest details, she can tell you who you are and what you want. But it's not a skill that she's ever taken seriously. That is, until the FBI come knocking: they've begun a classified program that uses exceptional teenagers to crack infamous cold cases, and they need Cassie.
What Cassie doesn't realize is that there's more at risk than a few unsolved homicides—especially when she's sent to live with a group of teens whose gifts are as unusual as her own. Sarcastic, privileged Michael has a knack for reading emotions, which he uses to get inside Cassie's head—and under her skin. Brooding Dean shares Cassie's gift for profiling, but keeps her at arm's length.
Soon, it becomes clear that no one in the Naturals program is what they seem. And when a new killer strikes, danger looms closer than Cassie could ever have imagined. Caught in a lethal game of cat and mouse with a killer, the Naturals are going to have to use all of their gifts just to survive.
ON THE FOURTH DAY OF CHRISTMAS, MY TRUE LOVE SENT TO ME: FOUR CALLING BIRDS.
Since series usually consist of four or more books, what is your favorite series?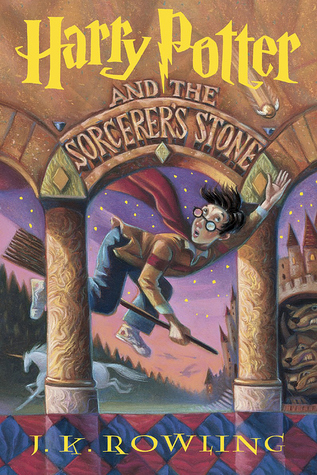 My thoughts: Lucky for me, I've re-read the first three books this year, so here we are. I honestly don't know what to say everytime I mention Harry Potter, because I feel everyone knows how good these books are and love this series as much as I do (there are a few exceptions out there), so it's nothing new that they are one of my favourites.
Harry Potter's life is miserable. His parents are dead and he's stuck with his heartless relatives, who force him to live in a tiny closet under the stairs. But his fortune changes when he receives a letter that tells him the truth about himself: he's a wizard. A mysterious visitor rescues him from his relatives and takes him to his new home, Hogwarts School of Witchcraft and Wizardry.
After a lifetime of bottling up his magical powers, Harry finally feels like a normal kid. But even within the Wizarding community, he is special. He is the boy who lived: the only person to have ever survived a killing curse inflicted by the evil Lord Voldemort, who launched a brutal takeover of the Wizarding world, only to vanish after failing to kill Harry.
Though Harry's first year at Hogwarts is the best of his life, not everything is perfect. There is a dangerous secret object hidden within the castle walls, and Harry believes it's his responsibility to prevent it from falling into evil hands. But doing so will bring him into contact with forces more terrifying than he ever could have imagined.
ON THE FIFTH DAY OF CHRISTMAS, MY TRUE LOVE SENT TO ME: FIVE GOLDEN RINGS.
One ring to rule them all! Who is your Favorite Villain/Antagonist?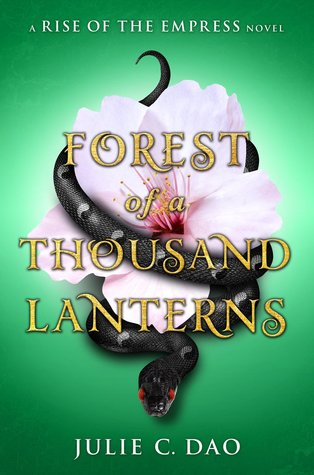 My thoughts: I love Xifeng. She was a very complex character and a fastinating one. She wasn't a bad as I thought she would be, but still the things she did weren't entirely good. She was selfish, strong and she had an interesting development throughout the book, and I'm really excited to see how the next book's gonna be.
I have a review of this book here.
Eighteen-year-old Xifeng is beautiful. The stars say she is destined for greatness, that she is meant to be Empress of Feng Lu. But only if she embraces the darkness within her. Growing up as a peasant in a forgotten village on the edge of the map, Xifeng longs to fulfill the destiny promised to her by her cruel aunt, the witch Guma, who has read the cards and seen glimmers of Xifeng's majestic future. But is the price of the throne too high?
Because in order to achieve greatness, she must spurn the young man who loves her and exploit the callous magic that runs through her veins–sorcery fueled by eating the hearts of the recently killed. For the god who has sent her on this journey will not be satisfied until his power is absolute.
ON THE SIXTH DAY OF CHRISTMAS, MY TRUE LOVE SENT TO ME: SIX GEESE A LAYING.
Creation is a beautiful thing. What is your favorite world/world-building?
My thoughts: This world is freaking amazing, no joke. I read the Six of Crows duology last year, but I decided to start the Grisha trilogy on 2017. I've already fallen in love with this world, but in Shadow and Bone you discovered another part of the Grishaverse, and let me tell you I adored it. I also read Language of Thorns, and I completely fell in love with those short stories.
I have a review of Shadow and Bone and The Language of Thorns.
Surrounded by enemies, the once-great nation of Ravka has been torn in two by the Shadow Fold, a swath of near impenetrable darkness crawling with monsters who feast on human flesh. Now its fate may rest on the shoulders of one lonely refugee.
Alina Starkov has never been good at anything. But when her regiment is attacked on the Fold and her best friend is brutally injured, Alina reveals a dormant power that saves his life—a power that could be the key to setting her war-ravaged country free. Wrenched from everything she knows, Alina is whisked away to the royal court to be trained as a member of the Grisha, the magical elite led by the mysterious Darkling.
Yet nothing in this lavish world is what it seems. With darkness looming and an entire kingdom depending on her untamed power, Alina will have to confront the secrets of the Grisha . . . and the secrets of her heart.
ON THE SEVENTH DAY OF CHRISTMAS, MY TRUE LOVE SENT TO ME: SEVEN SWANS A SWIMMING.
Who needs seven swans when all it takes is one good animal sidekick? Who's your favorite animal sidekick?
My thoughts: This was a bit hard, because even though I've read a lot of books this year, there weren't many that had animals in them, so it was tough. However, I was fastinated by the horses in this book, because they were very interesting and unique, and though some of them weren't entirely good, I loved the relationship that both main characters had with their horses, and how pure it was.
It happens at the start of every November: the Scorpio Races. Riders attempt to keep hold of their water horses long enough to make it to the finish line. Some riders live. Others die.
At age nineteen, Sean Kendrick is the returning champion. He is a young man of few words, and if he has any fears, he keeps them buried deep, where no one else can see them.
Puck Connolly is different. She never meant to ride in the Scorpio Races. But fate hasn't given her much of a chance. So she enters the competition — the first girl ever to do so. She is in no way prepared for what is going to happen.
ON THE EIGHTH DAY OF CHRISTMAS, MY TRUE LOVE SENT TO ME: EIGHT MAIDS A MILKING.
Milk is so 18th century. Which book or series takes beverages/food to a whole new level?
My thoughts: Oh, well, I can't say I want to try the food in these books. It's not because these foods were bad or amazing, by any means, but… they have poison. Well, some of these have. So that takes food itself to a whole new level, because either you're a poisoner yourself or you die. Literally.
I have a review of One Dark Throne, in case you want to check it out.
In every generation on the island of Fennbirn, a set of triplets is born—three queens, all equal heirs to the crown and each possessor of a coveted magic. Mirabella is a fierce elemental, able to spark hungry flames or vicious storms at the snap of her fingers. Katharine is a poisoner, one who can ingest the deadliest poisons without so much as a stomachache. Arsinoe, a naturalist, is said to have the ability to bloom the reddest rose and control the fiercest of lions.
But becoming the Queen Crowned isn't solely a matter of royal birth. Each sister has to fight for it. And it's not just a game of win or lose…it's life or death. The night the sisters turn sixteen, the battle begins.
The last queen standing gets the crown. 
ON THE NINTH DAY OF CHRISTMAS MY TRUE LOVE SENT TO ME: NINE LADIES DANCING.
Dancing is just one skill of a Lady! Who is your favorite kickass female lead?
My thoughts: I've seen Anastasia like 10 times this year, and still she is my favourite female lead. She's sassy and strong, and goes through a lot of stuff to know her grandmother. It's still one of my favourite movies of all time, and I won't get tired of it. I just love these characters so much, and it means so much to me, so it'll always have a special place in my heart.

ON THE TENTH DAY OF CHRISTMAS MY TRUE LOVE SENT TO ME: TEN LORDS A LEAPING.
How about your favorite leading lad?
My thoughts: I have to say I haven't read many books with a male lead, but Jason Zhou was my favourite by far. He was a cool guy, and I loved his development throughout the book. He had such great morals, and you could see them in this novel.
I have a review of this book here.
Jason Zhou survives in a divided society where the elite use their wealth to buy longer lives. The rich wear special suits that protect them from the pollution and viruses that plague the city, while those without suffer illness and early deaths. Frustrated by his city's corruption and still grieving the loss of his mother, who died as a result of it, Zhou is determined to change things, no matter the cost.
With the help of his friends, Zhou infiltrates the lives of the wealthy in hopes of destroying the international Jin Corporation from within. Jin Corp not only manufactures the special suits the rich rely on, but they may also be manufacturing the pollution that makes them necessary.
Yet the deeper Zhou delves into this new world of excess and wealth, the more muddled his plans become. And against his better judgment, Zhou finds himself falling for Daiyu, the daughter of Jin Corp's CEO. Can Zhou save his city without compromising who he is or destroying his own heart?
ON THE ELEVENTH DAY OF CHRISTMAS MY TRUE LOVE SENT TO ME: ELEVEN PIPES PIPING.
What is your favorite book or bookish thing with musical influence? (It can be about music, reference music a lot etc.)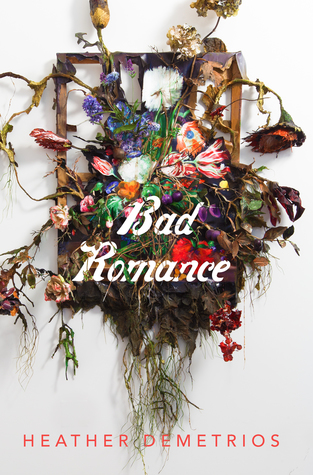 My thoughts: Well, this book techincally wasn't a happy one, because it dealt with pretty tought topics, but our main character Grace was a musical lover, and there were so many references in the book. Starting with the first sentence. I don't know, it was an interesting contrast between the whole story and the musical references.
I have a review of this book here.
Grace wants out. Out of her house, where her stepfather wields fear like a weapon and her mother makes her scrub imaginary dirt off the floors. Out of her California town, too small to contain her big city dreams. Out of her life, and into the role of Parisian artist, New York director—anything but scared and alone.
Enter Gavin: charming, talented, adored. Controlling. Dangerous. When Grace and Gavin fall in love, Grace is sure it's too good to be true. She has no idea their relationship will become a prison she's unable to escape. 
Deeply affecting and unflinchingly honest, this is a story about spiraling into darkness—and emerging into the light again.
ON THE TWELFTH DAY OF CHRISTMAS MY TRUE LOVE SENT TO ME: 12 DRUMMERS DRUMMING.
Drum roll please…what is your favorite read of this year?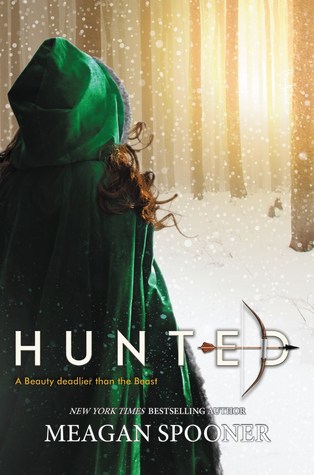 My thoughts: Well, this is one of my favourites. I'll be doing an entire post dedicated to my favourite books of this year, but this is one of the ones that stood out the most for me. Not only it was a Beauty and The Beast retelling, but it also had russian folklore in it, which made it super unique. Also I really loved the characters and their relationships.
I have a review of this book here.
Beauty knows the Beast's forest in her bones—and in her blood. Though she grew up with the city's highest aristocrats, far from her father's old lodge, she knows that the forest holds secrets and that her father is the only hunter who's ever come close to discovering them. 
So when her father loses his fortune and moves Yeva and her sisters back to the outskirts of town, Yeva is secretly relieved. Out in the wilderness, there's no pressure to make idle chatter with vapid baronessas…or to submit to marrying a wealthy gentleman. But Yeva's father's misfortune may have cost him his mind, and when he goes missing in the woods, Yeva sets her sights on one prey: the creature he'd been obsessively tracking just before his disappearance. 
Deaf to her sisters' protests, Yeva hunts this strange Beast back into his own territory—a cursed valley, a ruined castle, and a world of creatures that Yeva's only heard about in fairy tales. A world that can bring her ruin or salvation. Who will survive: the Beauty, or the Beast?
Do you agree with any of my answers? Let me know in the comments which books would you have chosen and which one have been your favourites!
Follow me on BlogLovin'
Goodreads | Instagram | Twitter | Contact Me