Hello bookworms! I'm Nia and today I'm going to be talking about some books I want to receive for Christmas.
To be completely honest with you, I don't usually recieve books on Christmas. My family don't know what I read, so they usually give me money or gift cards so I can buy what I want. So even though I want some books for Christmas, I'll probably be buying those myslef.
If you aren't familiar with Top 5 Tuesday, it is a group here on WordPress now currently run by Shanah over at BionicBookWorm, where each week they give you a topic and you talk about 5 books that fit that category.
Without any further ado, let's start with this week's topic!
Her Every Fear | Peter Swanson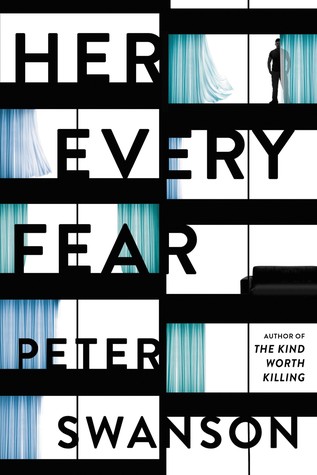 My thoughts: This is one of those books that I've seen lately everywhere, and that means I need to buy it and read it. I've heard Lala from BooksAndLala talking about this book a few weeks ago, and after that I read the synopsis and immediately added to my wishlist. She said it was a fantastic thriller, so… yeah. I'm weak.
Growing up, Kate Priddy was always a bit neurotic, experiencing momentary bouts of anxiety that exploded into full-blown panic attacks after an ex-boyfriend kidnapped her and nearly ended her life. When Corbin Dell, a distant cousin in Boston, suggests the two temporarily swap apartments, Kate, an art student in London, agrees, hoping that time away in a new place will help her overcome the recent wreckage of her life.
Soon after her arrival at Corbin's grand apartment on Beacon Hill, Kate makes a shocking discovery: his next-door neighbor, a young woman named Audrey Marshall, has been murdered. When the police question her about Corbin, a shaken Kate has few answers, and many questions of her own—curiosity that intensifies when she meets Alan Cherney, a handsome, quiet tenant who lives across the courtyard, in the apartment facing Audrey's. Alan saw Corbin surreptitiously come and go from Audrey's place, yet he's denied knowing her. Then, Kate runs into a tearful man claiming to be the dead woman's old boyfriend, who insists Corbin did the deed the night that he left for London.
When she reaches out to her cousin, he proclaims his innocence and calms her nerves–until she comes across disturbing objects hidden in the apartment and accidentally learns that Corbin is not where he says he is. Could Corbin be a killer? What about Alan? Kate finds herself drawn to this appealing man who seems so sincere, yet she isn't sure. Jet-lagged and emotionally unstable, her imagination full of dark images caused by the terror of her past, Kate can barely trust herself, so how could she take the chance on a stranger she's just met?
Big Little Lies | Liane Moriarty
My thoughts: Okay, I wasn't at first interested in reading this book, but lately EVREYONE has been praising it so much that made me interested. It is again a thriller, and there's also a TV that I'm planning to see, but first I wanted to read the book. Also the cover is so beautiful, so that's a plus for me to pick it up.
Madeline is a force to be reckoned with. She's funny and biting, passionate, she remembers everything and forgives no one. Her ex-husband and his yogi new wife have moved into her beloved beachside community, and their daughter is in the same kindergarten class as Madeline's youngest (how is this possible?). And to top it all off, Madeline's teenage daughter seems to be choosing Madeline's ex-husband over her. (How. Is. This. Possible?).
Celeste is the kind of beautiful woman who makes the world stop and stare. While she may seem a bit flustered at times, who wouldn't be, with those rambunctious twin boys? Now that the boys are starting school, Celeste and her husband look set to become the king and queen of the school parent body. But royalty often comes at a price, and Celeste is grappling with how much more she is willing to pay.
New to town, single mom Jane is so young that another mother mistakes her for the nanny. Jane is sad beyond her years and harbors secret doubts about her son. But why? While Madeline and Celeste soon take Jane under their wing, none of them realizes how the arrival of Jane and her inscrutable little boy will affect them all.
Tiny Pretty Things | Sona Charaipotra & Dhonielle Clayton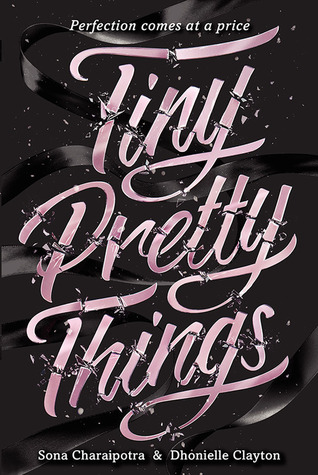 My thoughts: To be completely honest with you, I have no idea what this book is about. I read the premise ages ago and it seemed pretty interesting to me, so I added it to my TBR. The only thing I know is that it's about ballerinas and mental health, and I'm in. Also am I making it up or is this a thriller as well? Don't mind me.
Gigi, Bette, and June, three top students at an exclusive Manhattan ballet school, have seen their fair share of drama. Free-spirited new girl Gigi just wants to dance—but the very act might kill her. Privileged New Yorker Bette's desire to escape the shadow of her ballet-star sister brings out a dangerous edge in her. And perfectionist June needs to land a lead role this year or her controlling mother will put an end to her dancing dreams forever.
When every dancer is both friend and foe, the girls will sacrifice, manipulate, and backstab to be the best of the best.
The Hazel Wood | Melissa Albert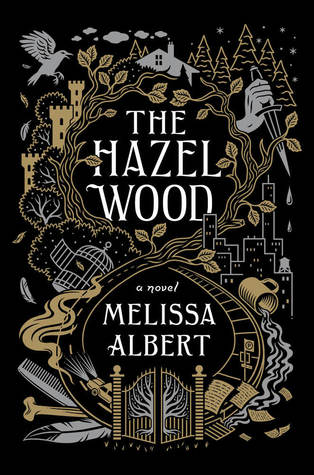 My thoughts: I originally wanted to read this book, but lately there's been a lot of buzz surrounding it, so it made me more excited. The main reason why I want to read this book is because it's like dark fairytale, and that, my friends, is like heaven to me.
Seventeen-year-old Alice and her mother have spent most of Alice's life on the road, always a step ahead of the uncanny bad luck biting at their heels. But when Alice's grandmother, the reclusive author of a cult-classic book of pitch-dark fairy tales, dies alone on her estate, the Hazel Wood, Alice learns how bad her luck can really get: Her mother is stolen away―by a figure who claims to come from the Hinterland, the cruel supernatural world where her grandmother's stories are set. Alice's only lead is the message her mother left behind: "Stay away from the Hazel Wood."
Alice has long steered clear of her grandmother's cultish fans. But now she has no choice but to ally with classmate Ellery Finch, a Hinterland superfan who may have his own reasons for wanting to help her. To retrieve her mother, Alice must venture first to the Hazel Wood, then into the world where her grandmother's tales began―and where she might find out how her own story went so wrong. 
The Cruel Prince | Holly Black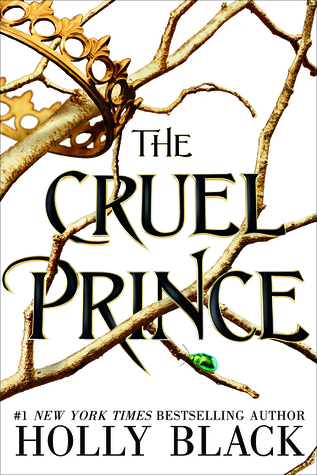 My thoughts: Let's say I love fae, and I'll read anything with fae in it. And everyone seems to say that Holly Black is the queen of fairies, and the premise sounded amazing, so… again, I added to my TBR as soon as I knew about this book. I still have to read a Holly Black book, even though I own her other three books, so maybe next year that'll be happening.
Jude was seven years old when her parents were murdered and she and her two sisters were stolen away to live in the treacherous High Court of Faerie. Ten years later, Jude wants nothing more than to belong there, despite her mortality. But many of the fey despise humans. Especially Prince Cardan, the youngest and wickedest son of the High King.
To win a place at the Court, she must defy him–and face the consequences.
In doing so, she becomes embroiled in palace intrigues and deceptions, discovering her own capacity for bloodshed. But as civil war threatens to drown the Courts of Faerie in violence, Jude will need to risk her life in a dangerous alliance to save her sisters, and Faerie itself.
What books do you want to get on Christmas? Let me know if you've read any of the books I've mentioned and if you enjoyed them or not!
Follow me on BlogLovin'
Goodreads | Instagram | Twitter | Contact Me