Hello bookworms! I'm Nia and today I'm going to be talking about my favourite books I've read this year.
Now I've already planned a similar post to this one, so it may be a little bit repeptitive to talk about the same books twice, but I wanted to do a 2018 countdown, and I have a few posts already scheduled, so I'll be talking about some of my favourite books of 2017 here and in another post. Hope you won't mind.
If you aren't familiar with Top 5 Wednesday, it is a Goodeads group now currently run by Sam over at ToughtsOfTomes on Youtube, where each week they give you a topic and you talk about 5 books that fit that category. You can join the group here if you want to participate!
Without any further ado, let's start with this week's topic!
The Female of The Species | Mindy McGinnis
My thoughts: I was genuinly shocked when I was reading all the books I've read in 2017 and this popped out, because I thought I read it last year. Turns out, I didn't. But I loved it so much it feels like ages since I read this book. I loved the story and the characters, and how attached I was to them. It was such a powerful story I feel everyone needs to read it, because it was a really important read.
Alex Craft knows how to kill someone. And she doesn't feel bad about it.
Three years ago, when her older sister, Anna, was murdered and the killer walked free, Alex uncaged the language she knows best—the language of violence. While her own crime goes unpunished, Alex knows she can't be trusted among other people. Not with Jack, the star athlete who wants to really know her but still feels guilty over the role he played the night Anna's body was discovered. And not with Peekay, the preacher's kid with a defiant streak who befriends Alex while they volunteer at an animal shelter. Not anyone.
As their senior year unfolds, Alex's darker nature breaks out, setting these three teens on a collision course that will change their lives forever.
Hunted | Meagan Spooner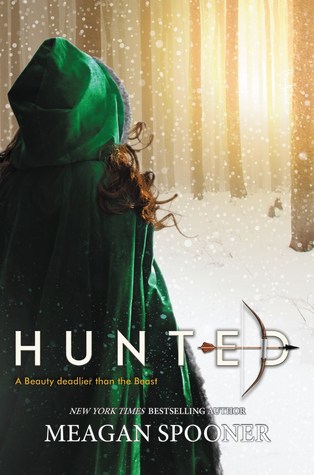 My thoughts: You probably know already that I'm a sucker for retellings, and I'm always on the hunt for some good ones. I was beyond excited when I knew about this book, and of course, I bought and read it once it came out, And I fell in love with it. It was such a unique story that I was surprised by how much it stood with me. It was a Beauty and The Beast retelling with some russian folklore and russian fairytales, and let me tell you I barely knew about them, but nontheless, I was trapped. I loved it.
I have a review of this book here.
Beauty knows the Beast's forest in her bones—and in her blood. Though she grew up with the city's highest aristocrats, far from her father's old lodge, she knows that the forest holds secrets and that her father is the only hunter who's ever come close to discovering them. 
So when her father loses his fortune and moves Yeva and her sisters back to the outskirts of town, Yeva is secretly relieved. Out in the wilderness, there's no pressure to make idle chatter with vapid baronessas…or to submit to marrying a wealthy gentleman. But Yeva's father's misfortune may have cost him his mind, and when he goes missing in the woods, Yeva sets her sights on one prey: the creature he'd been obsessively tracking just before his disappearance. 
Deaf to her sisters' protests, Yeva hunts this strange Beast back into his own territory—a cursed valley, a ruined castle, and a world of creatures that Yeva's only heard about in fairy tales. A world that can bring her ruin or salvation. Who will survive: the Beauty, or the Beast?
Hunting Prince Dracula | Kerri Maniscalco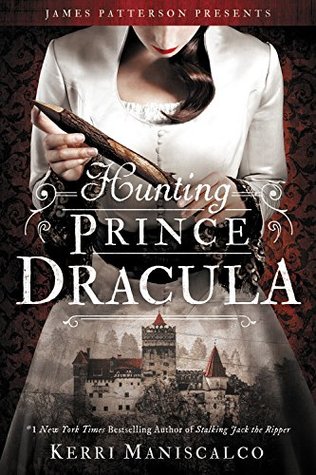 My thoughts: Oh, guys, how much I adored this book! I really liked the first installment, but I didn't know I was going to love this book as much as I did. The whole plot was more intricate, and the mystery was so much better than it was in Stalking Jack The Ripper. Also I completely fell in love with those characters, til the point they have become some of my favourites. And I ship them so bad!
I have a review of this book here.
Following the grief and horror of her discovery of Jack the Ripper's true identity, Audrey Rose Wadsworth has no choice but to flee London and its memories. Together with the arrogant yet charming Thomas Cresswell, she journeys to the dark heart of Romania, home to one of Europe's best schools of forensic medicine…and to another notorious killer, Vlad the Impaler, whose thirst for blood became legend.
But her life's dream is soon tainted by blood-soaked discoveries in the halls of the school's forbidding castle, and Audrey Rose is compelled to investigate the strangely familiar murders. What she finds brings all her terrifying fears to life once again. 
The Naturals | Jennifer Lynn Barnes
My thoughts: I feel like I haven't shut up ever since I started reading this series, but trust me, they were so good and I loved them so much. Basically this completely satisfied my inner Criminal Minds lover, and I can't thank them enough because these books were so ADDICTING. I hope she'll write more books about those characters, because I'm not ready to let them go.
I have a review of The Naturals, Killer Instinct, All In and Bad Blood.
Seventeen-year-old Cassie is a natural at reading people. Piecing together the tiniest details, she can tell you who you are and what you want. But it's not a skill that she's ever taken seriously. That is, until the FBI come knocking: they've begun a classified program that uses exceptional teenagers to crack infamous cold cases, and they need Cassie.
What Cassie doesn't realize is that there's more at risk than a few unsolved homicides—especially when she's sent to live with a group of teens whose gifts are as unusual as her own. Sarcastic, privileged Michael has a knack for reading emotions, which he uses to get inside Cassie's head—and under her skin. Brooding Dean shares Cassie's gift for profiling, but keeps her at arm's length.
Soon, it becomes clear that no one in the Naturals program is what they seem. And when a new killer strikes, danger looms closer than Cassie could ever have imagined. Caught in a lethal game of cat and mouse with a killer, the Naturals are going to have to use all of their gifts just to survive.
The Language of Thorns | Leigh Bardugo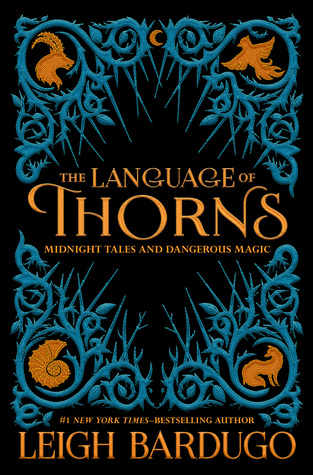 My thoughts: I love anything this woman writes, basically, so it's nothing new that this book was in this list. Though I have to say I was really surprised by how much I adored those stories, because I usually don't like short stories as much as I did with these, but they were so magical it felt I was inside the book. Some I liked more than others, but overall I think it was a fantastic collection that made me love this world even more, it that's possible.
I have a review of this book here.
Love speaks in flowers. Truth requires thorns.
Travel to a world of dark bargains struck by moonlight, of haunted towns and hungry woods, of talking beasts and gingerbread golems, where a young mermaid's voice can summon deadly storms and where a river might do a lovestruck boy's bidding but only for a terrible price.
What are your favourite books you have read this year? Let me know if you have any of the ones I've mentioned above in your list or in your TBR!
Follow me on BlogLovin'
Goodreads | Instagram | Twitter | Contact Me