Hello bookworms! I'm Nia and I'm going to be talking about my favourite book covers.
Before I start this, I want to say something: I'm a book cover lover. I have a lot of favourite covers, so it was a bit hard for me to talk only about 10, because I own some beautiful books, but hey, I'll maybe to a part two!
Most of the covers I'm going to be mentioning in this post are from books that are already out, but I think there's just one that is coming out next month but I absolutely love!
Also some of these are going to have purple, blues and pinks in them because they are my favourite colours and I'm a sucker whenever I see a cover with any of those colours.
I was tagged by The Mistique Reader, but feel free to do this if you want to talk about beautiful book covers! Without any further ado, let's start!
Ignite Me | Tahereh Mafi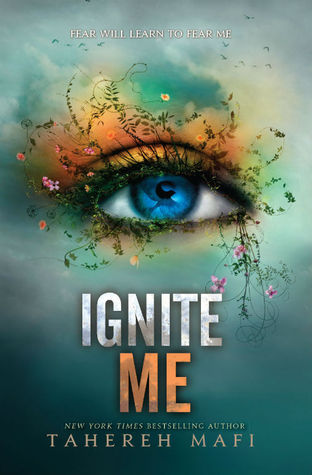 With Omega Point destroyed, Juliette doesn't know if the rebels, her friends, or even Adam are alive. But that won't keep her from trying to take down The Reestablishment once and for all. Now she must rely on Warner, the handsome commander of Sector 45. The one person she never thought she could trust. The same person who saved her life. He promises to help Juliette master her powers and save their dying world . . . but that's not all he wants with her.
Harry Potter & The Prisoner of Azkaban | J. K. Rowling
"Welcome to the Knight Bus, emergency transportation for the stranded witch or wizard. Just stick out your wand hand, step on board and we can take you anywhere you want to go."
When the Knight Bus crashes through the darkness and screeches to a halt in front of him, it's the start of another far from ordinary year at Hogwarts for Harry Potter. Sirius Black, escaped mass-murderer and follower of Lord Voldemort, is on the run – and they say he is coming after Harry. In his first ever Divination class, Professor Trelawney sees an omen of death in Harry's tea leaves… But perhaps most terrifying of all are the Dementors patrolling the school grounds, with their soul-sucking kiss…
The Night Circus | Erin Morgestern
The circus arrives without warning. No announcements precede it. It is simply there, when yesterday it was not. Within the black-and-white striped canvas tents is an utterly unique experience full of breathtaking amazements. It is called Le Cirque des Rêves, and it is only open at night. 
But behind the scenes, a fierce competition is underway – a duel between two young magicians, Celia and Marco, who have been trained since childhood expressly for this purpose by their mercurial instructors. Unbeknownst to them, this is a game in which only one can be left standing, and the circus is but the stage for a remarkable battle of imagination and will. Despite themselves, however, Celia and Marco tumble headfirst into love – a deep, magical love that makes the lights flicker and the room grow warm whenever they so much as brush hands. 
True love or not, the game must play out, and the fates of everyone involved, from the cast of extraordinary circus per­formers to the patrons, hang in the balance, suspended as precariously as the daring acrobats overhead. 
Heart of Iron | Ashley Poston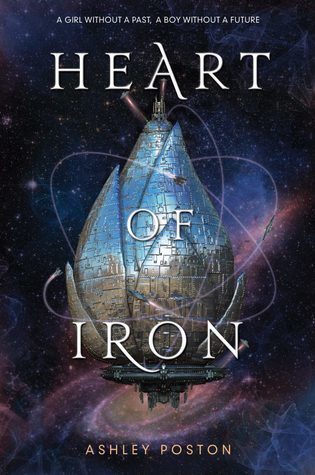 Seventeen-year-old Ana is a scoundrel by nurture and an outlaw by nature. Found as a child drifting through space with a sentient android called D09, Ana was saved by a fearsome space captain and the grizzled crew she now calls family. But D09—one of the last remaining illegal Metals—has been glitching, and Ana will stop at nothing to find a way to fix him.
Ana's desperate effort to save D09 leads her on a quest to steal the coordinates to a lost ship that could offer all the answers. But at the last moment, a spoiled Ironblood boy beats Ana to her prize. He has his own reasons for taking the coordinates, and he doesn't care what he'll sacrifice to keep them.
When everything goes wrong, she and the Ironblood end up as fugitives on the run. Now their entire kingdom is after them—and the coordinates—and not everyone wants them captured alive.
What they find in a lost corner of the universe will change all their lives—and unearth dangerous secrets. But when a darkness from Ana's past returns, she must face an impossible choice: does she protect a kingdom that wants her dead or save the Metal boy she loves?
Uprooted | Naomi Novik
Agnieszka loves her valley home, her quiet village, the forests and the bright shining river. But the corrupted wood stands on the border, full of malevolent power, and its shadow lies over her life.
Her people rely on the cold, ambitious wizard, known only as the Dragon, to keep the wood's powers at bay. But he demands a terrible price for his help: one young woman must be handed over to serve him for ten years, a fate almost as terrible as being lost to the wood.
The next choosing is fast approaching, and Agnieszka is afraid. She knows – everyone knows – that the Dragon will take Kasia: beautiful, graceful, brave Kasia – all the things Agnieszka isn't – and her dearest friend in the world. And there is no way to save her.
But no one can predict how or why the Dragon chooses a girl. And when he comes, it is not Kasia he will take with him.
Done Dirt Cheap | Sarah Nicole Lemon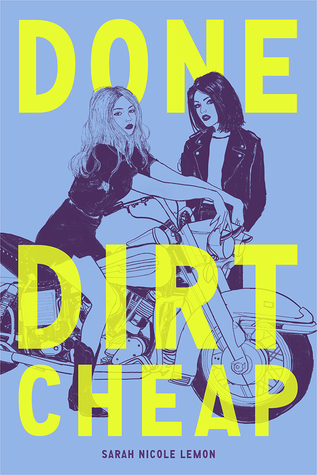 Tourmaline Harris's life hit pause at fifteen, when her mom went to prison because of Tourmaline's unintentionally damning testimony. But at eighteen, her home life is stable, and she has a strong relationship with her father, the president of a local biker club known as the Wardens. 
Virginia Campbell's life hit fast-forward at fifteen, when her mom "sold" her into the services of a local lawyer: a man for whom the law is merely a suggestion. When Hazard sets his sights on dismantling the Wardens, he sends in Virginia, who has every intention of selling out the club—and Tourmaline. But the two girls are stronger than the circumstances that brought them together, and their resilience defines the friendship at the heart of this powerful debut novel.
Wild Beauty | Anna-Marie McLemore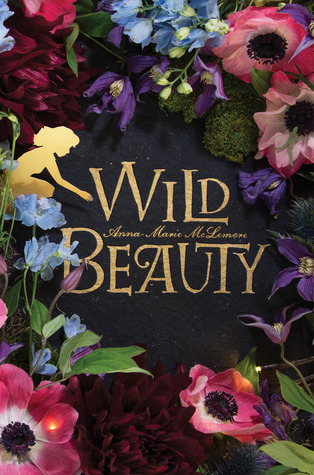 For nearly a century, the Nomeolvides women have tended the grounds of La Pradera, the lush estate gardens that enchant guests from around the world. They've also hidden a tragic legacy: if they fall in love too deeply, their lovers vanish. But then, after generations of vanishings, a strange boy appears in the gardens.
The boy is a mystery to Estrella, the Nomeolvides girl who finds him, and to her family, but he's even more a mystery to himself; he knows nothing more about who he is or where he came from than his first name. As Estrella tries to help Fel piece together his unknown past, La Pradera leads them to secrets as dangerous as they are magical in this stunning exploration of love, loss, and family.
And I Darken | Kiersten White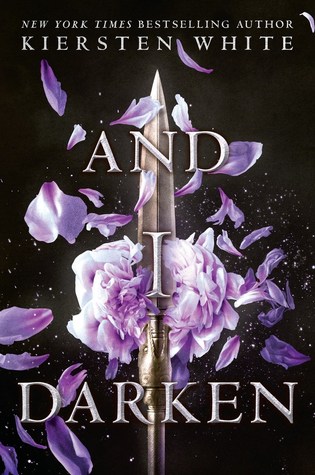 No one expects a princess to be brutal. And Lada Dragwlya likes it that way. Ever since she and her gentle younger brother, Radu, were wrenched from their homeland of Wallachia and abandoned by their father to be raised in the Ottoman courts, Lada has known that being ruthless is the key to survival. She and Radu are doomed to act as pawns in a vicious game, an unseen sword hovering over their every move. For the lineage that makes them special also makes them targets.
Lada despises the Ottomans and bides her time, planning her vengeance for the day when she can return to Wallachia and claim her birthright. Radu longs only for a place where he feels safe. And when they meet Mehmed, the defiant and lonely son of the sultan, Radu feels that he's made a true friend—and Lada wonders if she's finally found someone worthy of her passion.
But Mehmed is heir to the very empire that Lada has sworn to fight against—and that Radu now considers home. Together, Lada, Radu, and Mehmed form a toxic triangle that strains the bonds of love and loyalty to the breaking point.
The Diviners | Libba Bray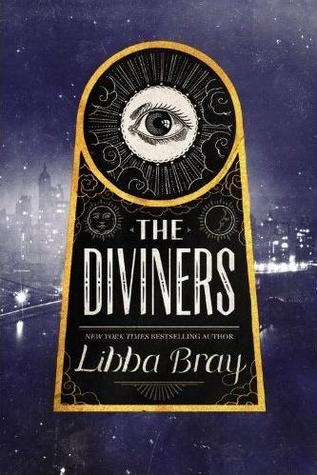 Evie O'Neill has been exiled from her boring old hometown and shipped off to the bustling streets of New York City—and she is pos-i-tute-ly ecstatic. It's 1926, and New York is filled with speakeasies, Ziegfeld girls, and rakish pickpockets. The only catch is that she has to live with her uncle Will and his unhealthy obsession with the occult.
Evie worries he'll discover her darkest secret: a supernatural power that has only brought her trouble so far. But when the police find a murdered girl branded with a cryptic symbol and Will is called to the scene, Evie realizes her gift could help catch a serial killer.
As Evie jumps headlong into a dance with a murderer, other stories unfold in the city that never sleeps. A young man named Memphis is caught between two worlds. A chorus girl named Theta is running from her past. A student named Jericho hides a shocking secret. And unknown to all, something dark and evil has awakened.
Their Fracture Light | Amy Kaufman & Meagan Spooner
A year ago, Flynn Cormac and Jubilee Chase made the now infamous Avon Broadcast, calling on the galaxy to witness for their planet, and protect them from destruction. Some say Flynn's a madman, others whisper about conspiracies. Nobody knows the truth. A year before that, Tarver Merendsen and Lilac LaRoux were rescued from a terrible shipwreck—now, they live a public life in front of the cameras, and a secret life away from the world's gaze.
Now, in the center of the universe on the planet of Corinth, all four are about to collide with two new players, who will bring the fight against LaRoux Industries to a head. Gideon Marchant is an eighteen-year-old computer hacker—a whiz kid and an urban warrior. He'll climb, abseil and worm his way past the best security measures to pull off onsite hacks that others don't dare touch.
Sofia Quinn has a killer smile, and by the time you're done noticing it, she's got you offering up your wallet, your car, and anything else she desires. She holds LaRoux Industries responsible for the mysterious death of her father and is out for revenge at any cost.
When a LaRoux Industries security breach interrupts Gideon and Sofia's separate attempts to infiltrate their headquarters, they're forced to work together to escape. Each of them has their own reason for wanting to take down LaRoux Industries, and neither trusts the other. But working together might be the best chance they have to expose the secrets LRI is so desperate to hide.
What are your favourite book covers? Do you have any of the ones I've mentioned in your list? Let me know so we can chat about them!
Follow me on BlogLovin'
Goodreads | Instagram | Twitter | Contact Me