Hello bookworms! I'm Nia and today I'm going to be talking about books that intimidate me.
Now when I think about this, there are two types of books that scare me a bit: the ones that have a lot of hype and the ones that are pretty big. I have a few of these two in this list, so I'll be talking about the reasons why I'm intimidated by them in this post, along with other things.
If you aren't familiar with Top 5 Tuesday, it is a group here on WordPress now currently run by Shanah over at BionicBookWorm, where each week they give you a topic and you talk about 5 books that fit that category.
Without any further ado, let's start with this week's topic!
The Name of The Wind | Patrick Rothfuss
My thoughts: Not only there's a lot of hype surrounding this book, but also it's a very loong one, and to be honest, even though a lot of people have recommended it to me, I still haven't picked it up because when I look at it, I'm intimidated. Also I'm quite sure it's a trilogy, but the third one hasn't come out yet?? Yup, another reason why.
Told in Kvothe's own voice, this is the tale of the magically gifted young man who grows to be the most notorious wizard his world has ever seen. 
The intimate narrative of his childhood in a troupe of traveling players, his years spent as a near-feral orphan in a crime-ridden city, his daringly brazen yet successful bid to enter a legendary school of magic, and his life as a fugitive after the murder of a king form a gripping coming-of-age story unrivaled in recent literature. 
The Diviners | Libba Bray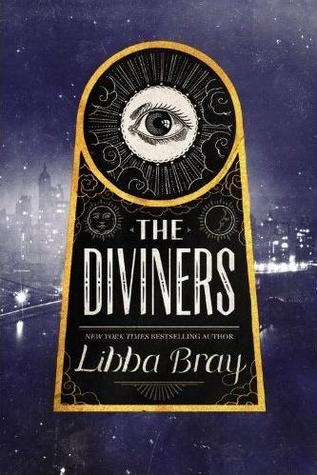 My thoughts: Okay, this is one of those books that I'm 100% positive I'll be reading this year, because I'm so intrigued by it. But guys, it's just so long, and it's one of those tall books. And I feel like I'm not actually reading every time I pick a tall book, so maybe that's why I'm always intimidated by them.
Evie O'Neill has been exiled from her boring old hometown and shipped off to the bustling streets of New York City—and she is pos-i-tute-ly ecstatic. It's 1926, and New York is filled with speakeasies, Ziegfeld girls, and rakish pickpockets. The only catch is that she has to live with her uncle Will and his unhealthy obsession with the occult.
Evie worries he'll discover her darkest secret: a supernatural power that has only brought her trouble so far. But when the police find a murdered girl branded with a cryptic symbol and Will is called to the scene, Evie realizes her gift could help catch a serial killer.
As Evie jumps headlong into a dance with a murderer, other stories unfold in the city that never sleeps. A young man named Memphis is caught between two worlds. A chorus girl named Theta is running from her past. A student named Jericho hides a shocking secret. And unknown to all, something dark and evil has awakened.
Strange the Dreamer | Laini Taylor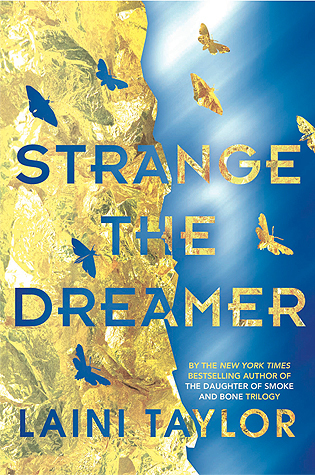 My thoughts: I started reading this book last year, but eventually put it down because I wasn't really in the mood. But now I'm quite intimidated, mainly because it's one of those books you need to be in the right mood to pick it up, with all the world and the way it's written, and well, I'm scared.
The dream chooses the dreamer, not the other way around—and Lazlo Strange, war orphan and junior librarian, has always feared that his dream chose poorly. Since he was five years old he's been obsessed with the mythic lost city of Weep, but it would take someone bolder than he to cross half the world in search of it. Then a stunning opportunity presents itself, in the person of a hero called the Godslayer and a band of legendary warriors, and he has to seize his chance or lose his dream forever.
What happened in Weep two hundred years ago to cut it off from the rest of the world? What exactly did the Godslayer slay that went by the name of god? And what is the mysterious problem he now seeks help in solving?
The answers await in Weep, but so do more mysteries—including the blue-skinned goddess who appears in Lazlo's dreams. How did he dream her before he knew she existed? And if all the gods are dead, why does she seem so real?
The Hate U Give | Angie Thomas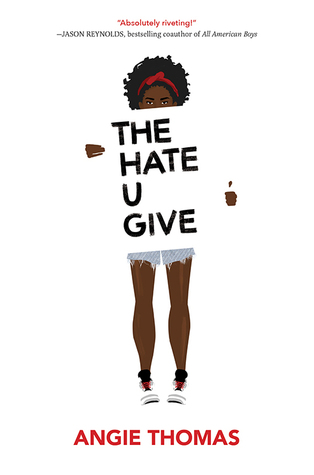 My thoughts: The only reason why I put this one on this list is because there's a lot of hype surrounding this novel, and I'm super scared to read it and not love it as everyone else, mostly because it talks about such heavy and important topics that I don't want not to like it, and that's the main reason why I've been avoiding reading it.
Sixteen-year-old Starr Carter moves between two worlds: the poor neighborhood where she lives and the fancy suburban prep school she attends. The uneasy balance between these worlds is shattered when Starr witnesses the fatal shooting of her childhood best friend Khalil at the hands of a police officer. Khalil was unarmed.
Soon afterward, his death is a national headline. Some are calling him a thug, maybe even a drug dealer and a gangbanger. Protesters are taking to the streets in Khalil's name. Some cops and the local drug lord try to intimidate Starr and her family. What everyone wants to know is: what really went down that night? And the only person alive who can answer that is Starr.
But what Starr does or does not say could upend her community. It could also endanger her life. 
When Dimple Met Rishi | Sandhya Menon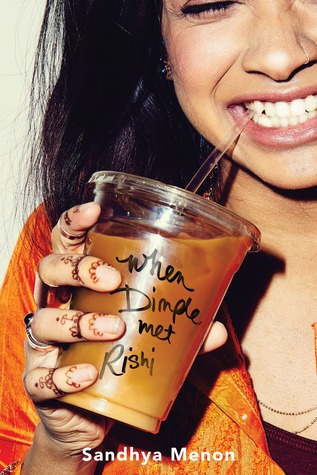 My thoughts: Another hyped book here, I know. And basically I have the same reasons I mentioned in The Hate U Give. I really want to pick up this summer, and I really hope it'll live up to my expectations.
Dimple Shah has it all figured out. With graduation behind her, she's more than ready for a break from her family, from Mamma's inexplicable obsession with her finding the "Ideal Indian Husband." Ugh. Dimple knows they must respect her principles on some level, though. If they truly believed she needed a husband right now, they wouldn't have paid for her to attend a summer program for aspiring web developers…right?
Rishi Patel is a hopeless romantic. So when his parents tell him that his future wife will be attending the same summer program as him—wherein he'll have to woo her—he's totally on board. Because as silly as it sounds to most people in his life, Rishi wants to be arranged, believes in the power of tradition, stability, and being a part of something much bigger than himself.
The Shahs and Patels didn't mean to start turning the wheels on this "suggested arrangement" so early in their children's lives, but when they noticed them both gravitate toward the same summer program, they figured, Why not?
Dimple and Rishi may think they have each other figured out. But when opposites clash, love works hard to prove itself in the most unexpected ways.
What books intimidate you? Let me know if you've read any of these or have them in your list, or which ones would you choose.
Follow me on BlogLovin'
Goodreads | Instagram | Twitter | Contact Me