Hello bookworms! I'm Nia and today I'm going to be talking about some new releases that I'm super excited to read!
I have to say there are a lot of books that are coming out this month that have caught my attention, so the list is going to be a bit long. Grab a cup of tea or coffe and a snack if you want, because it's going to take some time. I'm going to be adding the synopsis of each book I'm going to mention on this list in case you're interested in any of those!
Without any further ado, let's start with my most anticipated books of February!
Tempests and Slaughter | Tamora Pierce
Pub. Date: February 6th
Arram Draper is a boy on the path to becoming one of the realm's most powerful mages. The youngest student in his class at the Imperial University of Carthak, he has a Gift with unlimited potential for greatness–and for attracting danger. At his side are his two best friends: Varice, a clever girl with an often-overlooked talent, and Ozorne, the "leftover prince" with secret ambitions. Together, these three friends forge a bond that will one day shape kingdoms. And as Ozorne gets closer to the throne and Varice gets closer to Arram's heart, Arram begins to realize that one day soon he will have to decide where his loyalties truly lie. 
In the Numair Chronicles, readers will be rewarded with the never-before-told story of how Numair Salmalín came to Tortall. Newcomers will discover an unforgettable fantasy adventure where a kingdom's future rests on the shoulders of a talented young man with a knack for making vicious enemies.
Broken Beautiful Hearts | Kami Garcia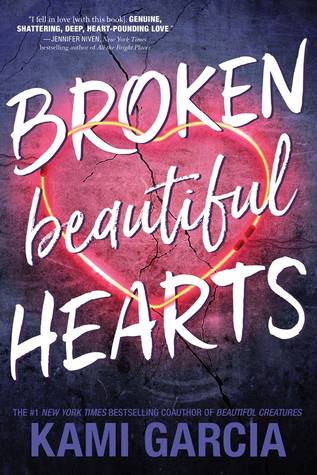 Pub. Date: February 6th
Before, Peyton was a star soccer player with the perfect boyfriend, Reed. Now, she has a torn knee ligament, a scholarship on the line, and a shattered sense of self. No one believes Reed pushed her, causing her injury, and Peyton just wants to leave the trauma behind. Living with her uncle and twin cousins in their small, football-obsessed town seems like a great escape plan. 
There, Peyton meets Owen—high school classmate and local MMA fighter. Though Owen is charming and gentle, Peyton is determined to repress her growing attraction. But when her old and new life collide, Peyton must reclaim the truth of her past in order to save her future.
Shadowsong | S. Jae-Jones
Pub. Date: February 6th
Six months after the end of Wintersong, Liesl is working toward furthering both her brother's and her own musical careers. Although she is determined to look forward and not behind, life in the world above is not as easy as Liesl had hoped. Her younger brother Josef is cold, distant, and withdrawn, while Liesl can't forget the austere young man she left beneath the earth, and the music he inspired in her. 
When troubling signs arise that the barrier between worlds is crumbling, Liesl must return to the Underground to unravel the mystery of life, death, and the Goblin King—who he was, who he is, and who he will be. What will it take to break the old laws once and for all? What is the true meaning of sacrifice when the fate of the world—or the ones Liesl loves—is in her hands?
The Apocalypse of Elena Mendoza | Shaun David Hutchinson
Pub. Date: February 6th
Sixteen-year-old Elena Mendoza is the product of a virgin birth.
This can be scientifically explained (it's called parthenogenesis), but what can't be explained is how Elena is able to heal Freddie, the girl she's had a crush on for years, from a gunshot wound in a Starbucks parking lot. Or why the boy who shot Freddie, David Combs, disappeared from the same parking lot minutes later after getting sucked up into the clouds. What also can't be explained are the talking girl on the front of a tampon box, or the reasons that David Combs shot Freddie in the first place.
As more unbelievable things occur, and Elena continues to perform miracles, the only remaining explanation is the least logical of all—that the world is actually coming to an end, and Elena is possibly the only one who can do something about it.
The Last To Let Go | Amber Smith
Pub. Date: February 6th
Junior year for Brooke Winters is supposed to be about change. She's transferring schools, starting fresh, and making plans for college so she can finally leave her hometown, her family, and her past behind.
But all of her dreams are shattered one hot summer afternoon when her mother is arrested for killing Brooke's abusive father. No one really knows what happened that day, if it was premeditated or self-defense, whether it was right or wrong. And now Brooke and her siblings are on their own.
In a year of firsts—the first year without parents, first love, first heartbreak, and her first taste of freedom—Brooke must confront the shadow of her family's violence and dysfunction, as she struggles to embrace her identity, finds her true place in the world, and learns how to let go.
The Queen's Rising | Rebecca Ross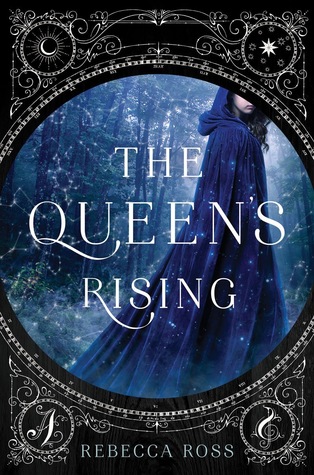 Pub. Date: February 6th
When her seventeenth summer solstice arrives, Brienna desires only two things: to master her passion and to be chosen by a patron.
Growing up in the southern Kingdom of Valenia at the renowned Magnalia House should have prepared her for such a life. While some are born with an innate talent for one of the five passions—art, music, dramatics, wit, and knowledge—Brienna struggled to find hers until she belatedly chose to study knowledge. However, despite all her preparations, Brienna's greatest fear comes true—the solstice does not go according to plan and she is left without a patron.
Months later, her life takes an unexpected turn when a disgraced lord offers her patronage. Suspicious of his intent, and with no other choices, she accepts. But there is much more to his story, and Brienna soon discovers that he has sought her out for his own vengeful gain. For there is a dangerous plot being planned to overthrow the king of Maevana—the archrival kingdom of Valenia—and restore the rightful queen, and her magic, to the northern throne. And others are involved—some closer to Brienna than she realizes.
With war brewing between the two lands, Brienna must choose whose side she will remain loyal to—passion or blood. Because a queen is destined to rise and lead the battle to reclaim the crown. The ultimate decision Brienna must determine is: Who will be that queen?
The Belles | Dhonielle Clayton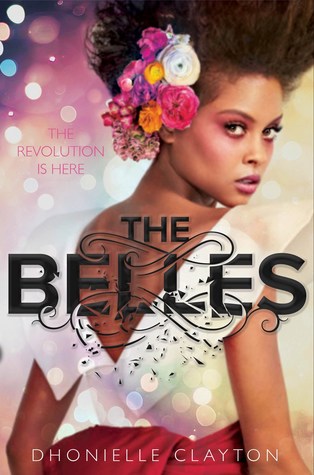 Pub. Date: February 6th
Camellia Beauregard is a Belle. In the opulent world of Orléans, Belles are revered, for they control Beauty, and Beauty is a commodity coveted above all else. In Orléans, the people are born gray, they are born damned, and only with the help of a Belle and her talents can they transform and be made beautiful.
But it's not enough for Camellia to be just a Belle. She wants to be the favorite—the Belle chosen by the Queen of Orléans to live in the royal palace, to tend to the royal family and their court, to be recognized as the most talented Belle in the land. But once Camellia and her Belle sisters arrive at court, it becomes clear that being the favorite is not everything she always dreamed it would be. Behind the gilded palace walls live dark secrets, and Camellia soon learns that the very essence of her existence is a lie—that her powers are far greater, and could be more dangerous, than she ever imagined. And when the queen asks Camellia to risk her own life and help the ailing princess by using Belle powers in unintended ways, Camellia now faces an impossible decision.
With the future of Orléans and its people at stake, Camellia must decide—save herself and her sisters and the way of the Belles—or resuscitate the princess, risk her own life, and change the ways of her world forever. 
Honor Among Thieves | Rachel Caine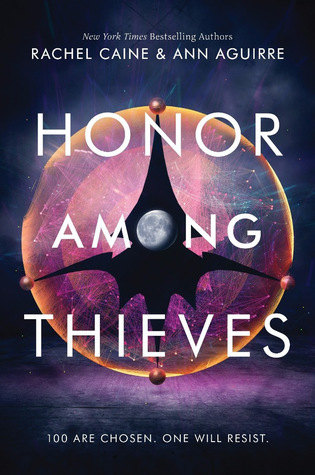 Pub. Date: February 13th
Petty criminal Zara Cole has a painful past that's made her stronger than most, which is why she chose life in New Detroit instead moving with her family to Mars. In her eyes, living inside a dome isn't much better than a prison cell.
Still, when Zara commits a crime that has her running scared, jail might be exactly where she's headed. Instead Zara is recruited into the Honors, an elite team of humans selected by the Leviathan—a race of sentient alien ships—to explore the outer reaches of the universe as their passengers.
Zara seizes the chance to flee Earth's dangers, but when she meets Nadim, the alien ship she's assigned, Zara starts to feel at home for the first time. But nothing could have prepared her for the dark, ominous truths that lurk behind the alluring glitter of starlight.
Twisted Fate | Jessi Elliot
Pub. Date: February 13th 
Aurora Marshall is sharp, witty, and always has a plan. Ready to finish her business degree and graduate, her life is going smoothly—until the night she meets Tristan Westbrook.
Tristan, the overbearing, gorgeous fae leader, and an admired businessman in the human world, is all kinds of dangerous. While he finds Aurora intriguing, her refusal to bend to his will keeps them locked in a constant power struggle.
Entering into a deal is the only way to escape Tristan's clutches, which only plunges Aurora deeper into the fae world. With her future at stake, she is forced to handle his arrogance and extraordinary fae abilities as she fights to stay grounded in her mundane life.
Not to mention her struggle to ignore the growing attraction she knows she shouldn't feel for the man who kidnapped her.
When people said college would be the most exciting time of her life, Aurora never thought this is what they meant.
The Precious Dreadful | Steven Parlato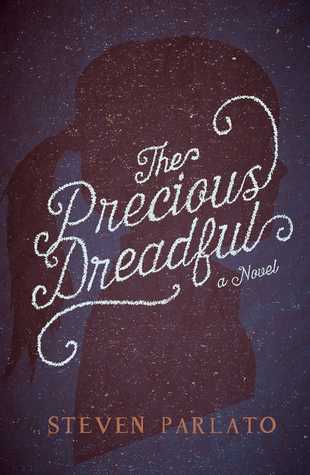 Pub. Date: February 13th
Teddi Alder is just trying to figure out her life.
When she joins SUMMERTEENS, a library writing group, she's only looking to keep herself busy, not go digging around in her subconscious. But as she writes, disturbing memories of her childhood friend Corey bubble to the surface, and Teddi begins to question everything: her friendship with her BFF Willa, how much her mom really knows, and even her own memories. Teddi fears she's losing her grip on reality—as evidenced by that mysterious ghost-girl who emerges from the park pool one night, the one who won't leave Teddi alone. To top it all off, she finds herself juggling two guys with potential, a quirky new boy named Joy and her handsome barista crush Aidan, who has some issues of his own.
As the summer unfolds, Teddi is determined to get to the bottom of everything—her feelings, the mysterious ghost-girl, and the memories of Corey that refuse to be ignored.
The Tombs | Deborah Schaumberg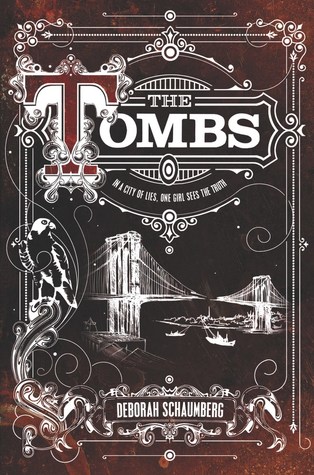 Pub. Date: February 20th
New York, 1882. A dark, forbidding city, and no place for a girl with unexplainable powers.
Sixteen-year-old Avery Kohl pines for the life she had before her mother was taken. She fears the mysterious men in crow masks who locked her mother in the Tombs asylum for being able to see what others couldn't. Avery denies the signs in herself, focusing instead on her shifts at the ironworks factory and keeping her inventor father out of trouble. Other than secondhand tales of adventure from her best friend, Khan, an ex-slave, and caring for her falcon, Seraphine, Avery spends her days struggling to survive.
Like her mother's, Avery's powers refuse to be contained. When she causes a bizarre explosion at the factory, she has no choice but to run from her lies, straight into the darkest corners of the city. Avery must embrace her abilities and learn to wield their power—or join her mother in the cavernous horrors of the Tombs. And the Tombs has secrets of its own: strange experiments are being performed on "patients"…and no one knows why.
Ink, Iron and Glass | Gwendolyn Clare
Pub. Date: February 20th
Can she write a world gone wrong?
A certain pen, a certain book, and a certain person can craft entirely new worlds through a branch of science called scriptology. Elsa comes from one such world that was written into creation by her mother—a noted scriptologist.
But when her home is attacked and her mother abducted, Elsa must cross into the real world and use her own scriptology gifts to find her. In an alternative 19th-century Italy, Elsa finds a secret society of pazzerellones—young people with a gift for mechanics, alchemy or scriptology—and meets Leo, a gorgeous mechanist with a smart mouth and a tragic past. She recruits the help of these fellow geniuses just as an assassin arrives on their doorstep.
Cadaver & Queen | Alisa Kwitney
Pub. Date: February 27th
When Lizzie Lavenza enrolled at Ingold as its first female medical student, she knew she wouldn't have an easy time. From class demands to being an outsider among her male cohorts, she'll have to go above and beyond to prove herself. So when she stumbles across what appears to be a faulty Bio-mechanical–one of the mechanized cadavers created to service the school–she jumps at the chance to fix it and get ahead in the program.
Only this Bio-mechanical isn't like the others. Where they are usually empty-minded and perfectly obedient, this one seems to have thoughts, feelings…and self-awareness.
Soon Lizzie realizes that it is Victor Frankenstein–a former student who died under mysterious circumstances. Victor, it seems, still has a spark of human intelligence inside him, along with memories of things he discovered before his untimely death…and a suspicion that he was murdered to keep that information from getting out.Suddenly Lizzie finds herself intertwined in dark secrets and sabotage that put her life, and the lives of Victor and their friends, in danger. But Lizzie's determined to succeed–even if that means fighting an enemy who threatens the entire British Empire. 
The Traitor's Game |Jennifer A. Nielsen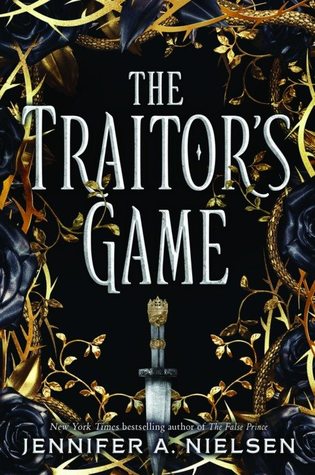 Pub. Date: February 27th
Nothing is as it seems in the kingdom of Antora. Kestra Dallisor has spent three years in exile in the Lava Fields, but that won't stop her from being drawn back into her father's palace politics. He's the right hand man of the cruel king, Lord Endrick, which makes Kestra a valuable bargaining chip. A group of rebels knows this all too well — and they snatch Kestra from her carriage as she reluctantly travels home.
The kidnappers want her to retrieve the lost Olden Blade, the only object that can destroy the immortal king, but Kestra is not the obedient captive they expected. Simon, one of her kidnappers, will have his hands full as Kestra tries to foil their plot, by force, cunning, or any means necessary. As motives shift and secrets emerge, both will have to decide what — and who — it is they're fighting for.
A Girl Like That | Tanaz Bhathena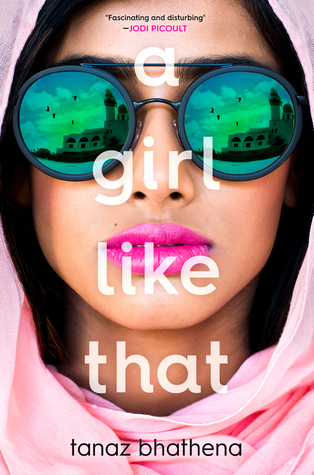 Pub. Date: February 27th
Sixteen-year-old Zarin Wadia is many things: a bright and vivacious student, an orphan, a risk taker. She's also the kind of girl that parents warn their kids to stay away from: a troublemaker whose many romances are the subject of endless gossip at school.  You don't want to get involved with a girl like that, they say. So how is it that eighteen-year-old Porus Dumasia has only ever had eyes for her? And how did Zarin and Porus end up dead in a car together, crashed on the side of a highway in Jeddah, Saudi Arabia? When the religious police arrive on the scene, everything everyone thought they knew about Zarin is questioned. And as her story is pieced together, told through multiple perspectives, it becomes clear that she was far more than just a girl like that. 
People Like Us | Dana Mele
Pub. Date: February 27th
Kay Donovan may have skeletons in her closet, but the past is past, and she's reinvented herself entirely. Now she's a star soccer player whose group of gorgeous friends run their private school with effortless popularity and acerbic wit. But when a girl's body is found in the lake, Kay's carefully constructed life begins to topple.
The dead girl has left Kay a computer-coded scavenger hunt, which, as it unravels, begins to implicate suspect after suspect, until Kay herself is in the crosshairs of a murder investigation. But if Kay's finally backed into a corner, she'll do what it takes to survive. Because at Bates Academy, the truth is something you make…not something that happened. 
This Tiny Perfect World | Lauren Gibaldi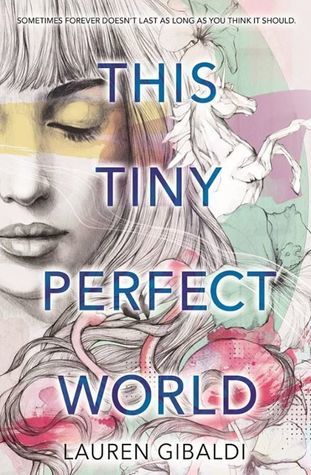 Pub. Date: February 27th
When Penny wins a scholarship to a prestigious theater camp, she thinks it's the start of a perfect summer. But when she arrives at camp, Penny is thrust into a world of competition and self-doubt. And as she meets new friends, including Chase, a talented young actor with big-city dreams, she begins to realize that her own dreams may be bigger than she ever imagined.
I Stop Somewhere | T. E. Carter
Pub. Date: February 27th
Ellie Frias disappeared long before she vanished.
Tormented throughout middle school, Ellie begins her freshman year with a new look: she doesn't need to be popular; she just needs to blend in with the wallpaper.
But when the unthinkable happens, Ellie finds herself trapped after a brutal assault. She wasn't the first victim, and now she watches it happen again and again. She tries to hold on to her happier memories in order to get past the cold days, waiting for someone to find her.
The problem is, no one searches for a girl they never noticed in the first place.
Heart of Iron | Ashley Poston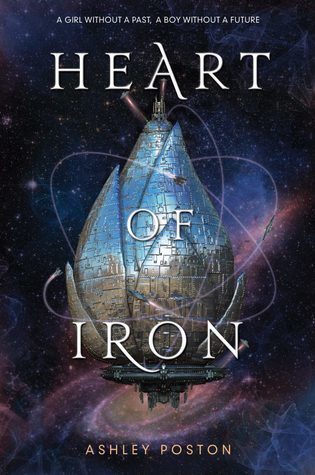 Pub. Date: February 27th
Seventeen-year-old Ana is a scoundrel by nurture and an outlaw by nature. Found as a child drifting through space with a sentient android called D09, Ana was saved by a fearsome space captain and the grizzled crew she now calls family. But D09—one of the last remaining illegal Metals—has been glitching, and Ana will stop at nothing to find a way to fix him.
Ana's desperate effort to save D09 leads her on a quest to steal the coordinates to a lost ship that could offer all the answers. But at the last moment, a spoiled Ironblood boy beats Ana to her prize. He has his own reasons for taking the coordinates, and he doesn't care what he'll sacrifice to keep them.
When everything goes wrong, she and the Ironblood end up as fugitives on the run. Now their entire kingdom is after them—and the coordinates—and not everyone wants them captured alive.
What they find in a lost corner of the universe will change all their lives—and unearth dangerous secrets. But when a darkness from Ana's past returns, she must face an impossible choice: does she protect a kingdom that wants her dead or save the Metal boy she loves?
Daughter of The Siren Queen | Tricia Levenseller
Pub. Date: February 27th
Alosa's mission is finally complete. Not only has she recovered all three pieces of the map to a legendary hidden treasure, but the pirates who originally took her captive are now prisoners on her ship. Still unfairly attractive and unexpectedly loyal, first mate Riden is a constant distraction, but now he's under her orders. And she takes great comfort in knowing that the villainous Vordan will soon be facing her father's justice.
When Vordan exposes a secret her father has kept for years, Alosa and her crew find themselves in a deadly race with the feared Pirate King. Despite the danger, Alosa knows they will recover the treasure first . . . after all, she is the daughter of the Siren Queen.
What February new releases are you most excited about and which one is your most anticipated book of this month? Let me know if you have any of the books I've mentioned on your list or if you've read any of them!
Follow me on BlogLovin'
Goodreads | Instagram | Twitter | Contact Me