Hello bookworms! I'm Nia and today I'm going to be talking about some couples I adore!
Now you'll probably know already but I'm a sucker for a good romance. I have a ton of favourite couples, to be honest, but there are some that are closer to my heart, hence why I'm mentioning them in this post. Most of them are hate-to-love romances, but I love them so much and I'll read anything related to them.
If you aren't familiar with Top 5 Tuesday, it is a group here on WordPress now currently run by Shanah over at BionicBookWorm, where each week they give you a topic and you talk about 5 books that fit that category.
Without any further ado, let's start with this week's topic!
Audrey Rose & Thomas | Stalking Jack The Ripper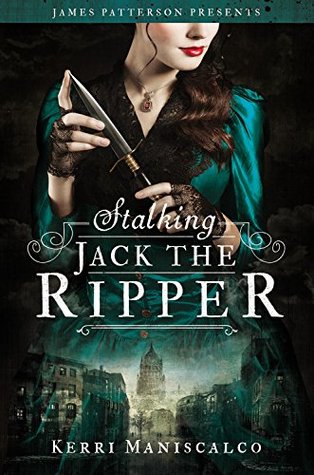 My thoughts: This will be no surprise to almost anyone, but this is one of my favourite couples of all time. I know that's a very serious statement, but I love these two so much, as characters and as a ship, that I'll support that relationship til the very ends of the world. Not only they are both really supportive and help each other out, but also they have a really healthy and pure relationship. I'd say the best of them came in the second book (it was soo good), but even in the first installment I loved them!
I have a review of Hunting Prince Dracula here, in case you want to check it out.
Seventeen-year-old Audrey Rose Wadsworth was born a lord's daughter, with a life of wealth and privilege stretched out before her. But between the social teas and silk dress fittings, she leads a forbidden secret life.
Against her stern father's wishes and society's expectations, Audrey often slips away to her uncle's laboratory to study the gruesome practice of forensic medicine. When her work on a string of savagely killed corpses drags Audrey into the investigation of a serial murderer, her search for answers brings her close to her own sheltered world.
Inej & Kaz | Six of Crows
My thoughts: I could mention any of the couples that were in this duology, but I think Kaz and Inej are not only two of my favourite characters, but I ADORED their relationship. It was so well done and portrayed in the books that I was head over heals over them by the end of the second book. They were both so pure and adorable, and after all they went through and their dark pasts, I wanted them to be happy. And not only that, but I think they both understand the other in a way that not other couples could, so extra kudos to that. Also, they both are badass, so…
Criminal prodigy Kaz Brekker has been offered wealth beyond his wildest dreams. But to claim it, he'll have to pull off a seemingly impossible heist:
Break into the notorious Ice Court
(a military stronghold that has never been breached)
Retrieve a hostage
(who could unleash magical havoc on the world)
Survive long enough to collect his reward
(and spend it)
Kaz needs a crew desperate enough to take on this suicide mission and dangerous enough to get the job done – and he knows exactly who: six of the deadliest outcasts the city has to offer. Together, they just might be unstoppable – if they don't kill each other first.
Anastasia & Dimitri | Anastasia
My thoughts: Of course this wouldn't be my type of post if I didn't mention them. Anastasia was one of my all time favourite movie when I was a kid, and I still love the story and those characters. And yes, they were I think one of the first couples I adored and shipped, hence why they are here. Not only I was a sucker for a hate-to-love romance back then, but actually I loved how sassy she was and their interactions and love story. Ugh, they are so close to my heart, guys.
Feyre and Rhysand | A Court of Thorns and Roses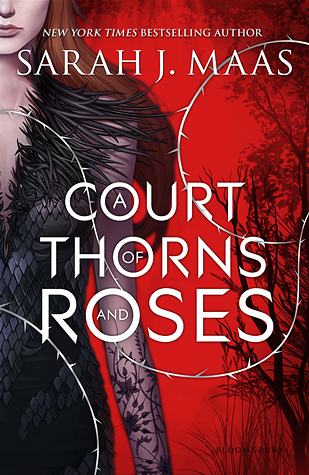 My thoughts: Wel… surprise surprise. Shocking, right! Just kidding, I'm pretty sure these two would be in lots of more lists, not just mine. But I was a hardcore fan of them ever since Rhysand appeared in the first book. I don't know, my brain somehow thought he was more important that he seemed, and though he wasn't the greatest or kindest fae being in ACOTAR, he got a damn good redemption arc in the sequel, so… I love them.
I have a review of A Court of Mist and Fury here, in case you want to check it out.
Feyre's survival rests upon her ability to hunt and kill – the forest where she lives is a cold, bleak place in the long winter months. So when she spots a deer in the forest being pursued by a wolf, she cannot resist fighting it for the flesh. But to do so, she must kill the predator and killing something so precious comes at a price …
Dragged to a magical kingdom for the murder of a faerie, Feyre discovers that her captor, his face obscured by a jewelled mask, is hiding far more than his piercing green eyes would suggest. Feyre's presence at the court is closely guarded, and as she begins to learn why, her feelings for him turn from hostility to passion and the faerie lands become an even more dangerous place. Feyre must fight to break an ancient curse, or she will lose him forever. 
Mal & Anne | Play
My thoughts: This was such a surprising addition, but honestly? I love this pair. They were just hilarious, and Mal is one of my favourite characters. I don't know, even though this book is kind of cheesy sometimes and a bit tropey, somehow it all worked perfectly and made me had tons of fun and love the characters. And specifically, I really loved their relationship. They were freaking adorable and cute, and this book made me laughed out loud, so props to that.
Mal Ericson, drummer for the world famous rock band Stage Dive, needs to clean up his image fast—at least for a little while. Having a good girl on his arm should do the job just fine. Mal doesn't plan on this temporary fix becoming permanent, but he didn't count on finding the one right girl. 
Anne Rollins never thought she'd ever meet the rock god who plastered her teenage bedroom walls—especially not under these circumstances. Anne has money problems. Big ones. But being paid to play the pretend girlfriend to a wild life-of-the-party drummer couldn't end well. No matter how hot he is. Or could it?
What are your favourite ships or couples? Let me know if you have any of these on your list of if you agree with me!
Follow me on BlogLovin'
Goodreads | Instagram | Twitter | Contact Me