Hello bookworms! I'm Nia and today I'm going to be talking about my favourite romances!
Now, I have to say before I start this post that most of my favourite romance novels aren't purely romance or contemporary romance. Yes, it's true, I have a lot of favourite NA romances that I cannot shut my mouth, but I'd say my top 5 romances would probably be a mix of different genres. Mostly fantasy, let's face it. So yeah, today I'll be talking about those.
If you aren't familiar with Top 5 Wednesday, it is a Goodeads group now currently run by Sam over at ToughtsOfTomes on Youtube, where each week they give you a topic and you talk about 5 books that fit that category. You can join the group here if you want to participate!
Without any further ado, let's start with this week's topic!
Shatter Me | Tahereh Mafi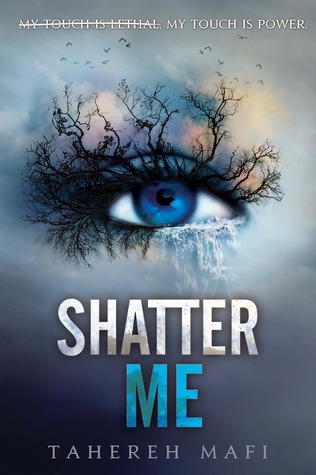 My thoughts: This is one of those books that isn't just romance but I just read it because I love the romance so much. Actually, Shatter Me was one of the first books I read when I started reading more seriously again, and it has such a special place in my heart. I love Warnette so much, I cannot even tell you, and the fact that we're going to have three more books about them is equal parts exciting and terrifying. But yeah, I basically loved them not only as individual characters, but as a couple, because even though in the first installment he isn't the greatest man in the universe, he had an incredible character arc, and their evolution was really good. I love them so much.
Juliette hasn't touched anyone in exactly 264 days.
The last time she did, it was an accident, but The Reestablishment locked her up for murder. No one knows why Juliette's touch is fatal. As long as she doesn't hurt anyone else, no one really cares. The world is too busy crumbling to pieces to pay attention to a 17-year-old girl. Diseases are destroying the population, food is hard to find, birds don't fly anymore, and the clouds are the wrong color.
The Reestablishment said their way was the only way to fix things, so they threw Juliette in a cell. Now so many people are dead that the survivors are whispering war – and The Reestablishment has changed its mind. Maybe Juliette is more than a tortured soul stuffed into a poisonous body. Maybe she's exactly what they need right now.
Juliette has to make a choice: Be a weapon. Or be a warrior.
The Night Circus | Erin Morgestern
My thoughts: WHAT CAN I SAY EXCEPT YOU'RE… Okay, you already knew this was coming. I feel like I cannot shut up when it comes to this book, because ever since I read it I completely fell in love with it. I don't know, it was so whimsical and ethereal and right up my alley, that I needed to mention it once again. I'd say I don't like this book just for the romance, but angsty relationships are some of my faves, and this one had all the angst, guys. But well, I liked it.
The circus arrives without warning. No announcements precede it. It is simply there, when yesterday it was not. Within the black-and-white striped canvas tents is an utterly unique experience full of breathtaking amazements. It is called Le Cirque des Rêves, and it is only open at night. 
But behind the scenes, a fierce competition is underway – a duel between two young magicians, Celia and Marco, who have been trained since childhood expressly for this purpose by their mercurial instructors. Unbeknownst to them, this is a game in which only one can be left standing, and the circus is but the stage for a remarkable battle of imagination and will. Despite themselves, however, Celia and Marco tumble headfirst into love – a deep, magical love that makes the lights flicker and the room grow warm whenever they so much as brush hands. 
True love or not, the game must play out, and the fates of everyone involved, from the cast of extraordinary circus per­formers to the patrons, hang in the balance, suspended as precariously as the daring acrobats overhead. 
Written in rich, seductive prose, this spell-casting novel is a feast for the senses and the heart.
Stalking Jack the Ripper | Kerri Maniscalco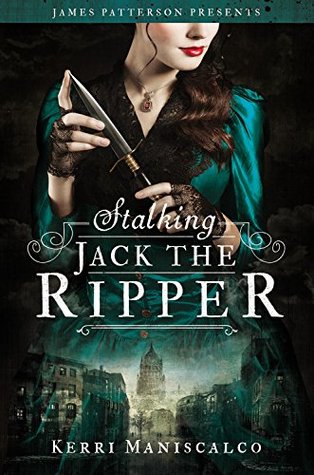 My thoughts: I'm getting very predictable, I know. But if you've been following me lately, you'll probably already know how much I love the romance between Thomas and Audrey Rose. Arg, they have become one of my favourite couples, because not only they are hilarious and funny, but they are also really supportive and caring towards each other, and ya girl likes a healthy relationship, okay? So if you haven't picked these books up yet, please, please, do!
I have a review of Hunting Prince Dracula.
Seventeen-year-old Audrey Rose Wadsworth was born a lord's daughter, with a life of wealth and privilege stretched out before her. But between the social teas and silk dress fittings, she leads a forbidden secret life.
Against her stern father's wishes and society's expectations, Audrey often slips away to her uncle's laboratory to study the gruesome practice of forensic medicine. When her work on a string of savagely killed corpses drags Audrey into the investigation of a serial murderer, her search for answers brings her close to her own sheltered world.
Hunted | Meagan Spooner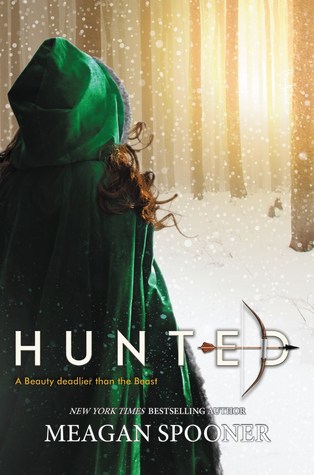 My thoughts: This was one of my favourite reads last year, no joke. It was simply amazing, and I loved each single part of the story. I'm a sucker for a good retelling, so I wanted to mention one that it was really well done, and that has a very slow burning romance, which I don't usually read about. Anyways, it was a fantastic novel, and I highly recommend it.
I have a review here.
Beauty knows the Beast's forest in her bones—and in her blood. Though she grew up with the city's highest aristocrats, far from her father's old lodge, she knows that the forest holds secrets and that her father is the only hunter who's ever come close to discovering them.
So when her father loses his fortune and moves Yeva and her sisters back to the outskirts of town, Yeva is secretly relieved. Out in the wilderness, there's no pressure to make idle chatter with vapid baronessas…or to submit to marrying a wealthy gentleman. But Yeva's father's misfortune may have cost him his mind, and when he goes missing in the woods, Yeva sets her sights on one prey: the creature he'd been obsessively tracking just before his disappearance.
Deaf to her sisters' protests, Yeva hunts this strange Beast back into his own territory—a cursed valley, a ruined castle, and a world of creatures that Yeva's only heard about in fairy tales. A world that can bring her ruin or salvation. Who will survive: the Beauty, or the Beast? 
Tiger Lily | Jodi Lynn Anderson
My thoughts: I've recently finished this book, but oh my god, I cannot stop thinking about it ever since. Again, another retelling, surprise surprise! No, but honestly, this one was such a heartbreaking and beautiful love story. I wouldn't say it was the happiest I've ever read (most likely the opposite), but nonetheless, it was really well elaborated. I cried my eyes out, so if you decide to pick it up have that in mind, but I highly recommend it.
I have a review here.
Before Peter Pan belonged to Wendy, he belonged to the girl with the crow feather in her hair…
Fifteen-year-old Tiger Lily doesn't believe in love stories or happy endings. Then she meets the alluring teenage Peter Pan in the forbidden woods of Neverland and immediately falls under his spell.
Peter is unlike anyone she's ever known. Impetuous and brave, he both scares and enthralls her. As the leader of the Lost Boys, the most fearsome of Neverland's inhabitants, Peter is an unthinkable match for Tiger Lily. Soon, she is risking everything—her family, her future—to be with him. When she is faced with marriage to a terrible man in her own tribe, she must choose between the life she's always known and running away to an uncertain future with Peter.
With enemies threatening to tear them apart, the lovers seem doomed. But it's the arrival of Wendy Darling, an English girl who's everything Tiger Lily is not, that leads Tiger Lily to discover that the most dangerous enemies can live inside even the most loyal and loving heart.
What are your favourite romance books? Let me know if you have any of these ones on your list!
Follow me on BlogLovin'
Goodreads | Instagram | Twitter | Contact Me