Hello bookworms! I'm Nia and today I'm going to be talking about some March releases that I'm really excited about!
I'm telling you already, I'm going to be broke this month, because there are A LOT of new releases that are coming out this month, I'm not kidding. I don't know why but this year is full of really interesting books, and this month will be no different. There are more than 20 books, guys! It's going to be a crazy bookish month to me.
Grab a cup of tea or coffee or a snack, because this is going to be a loong post. Again, I'll be leaving a synopsis of each book I'm going to be mentioning, in case you're interested in any of them and want to add it to your TBR.
Without any furhter ado, let's start with this long list of new releases!
State of Sorrow | Melinda Salisbury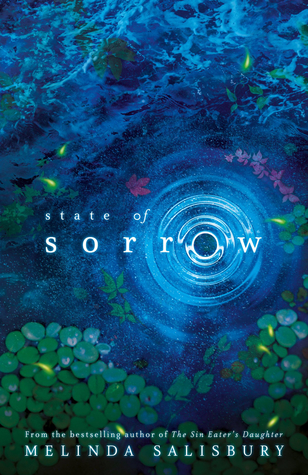 Pub. Date: March 1st
A people cowed by grief and darkness.
A cut-throat race for power and victory.
A girl with everything and nothing to lose…
Sorrow all but rules the Court of Tears, in a land gripped by perpetual grief, forever mourning her brother who died just days before Sorrow was born. By day she governs in place of her father, by night she seeks secret solace in the arms of the boy she's loved since childhood. But when her brother is seemingly found alive, and intent on taking control, Sorrow has to choose whether to step aside for a stranger who might not be who he claims to be, or embark on a power struggle for a position she never really wanted.
More Than We Can Tell | Brigid Kemmerer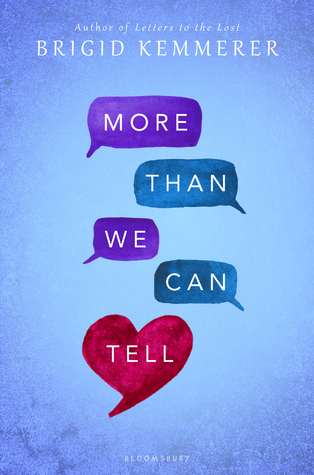 Pub. Date: March 6th
Rev Fletcher is battling the demons of his past. But with loving adoptive parents by his side, he's managed to keep them at bay…until he gets a letter from his abusive father and the trauma of his childhood comes hurtling back.
Emma Blue spends her time perfecting the computer game she built from scratch, rather than facing her parents' crumbling marriage. She can solve any problem with the right code, but when an online troll's harassment escalates, she's truly afraid.
When Rev and Emma meet, they both long to lift the burden of their secrets and bond instantly over their shared turmoil. But when their situations turn dangerous, their trust in each other will be tested in ways they never expected. This must-read story will once again have readers falling for Brigid Kemmerer's emotional storytelling.
The Wicked Deep | Shea Ernshaw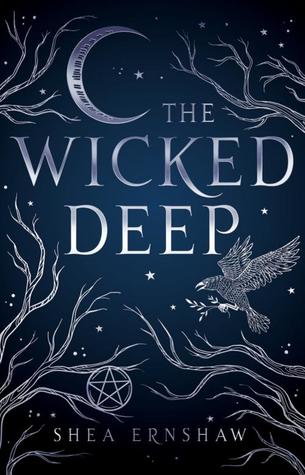 Pub. Date: March 6th
Where, two centuries ago, three sisters were sentenced to death for witchery. Stones were tied to their ankles and they were drowned in the deep waters surrounding the town.
Now, for a brief time each summer, the sisters return, stealing the bodies of three weak-hearted girls so that they may seek their revenge, luring boys into the harbor and pulling them under.
Like many locals, seventeen-year-old Penny Talbot has accepted the fate of the town. But this year, on the eve of the sisters' return, a boy named Bo Carter arrives; unaware of the danger he has just stumbled into.
Mistrust and lies spread quickly through the salty, rain-soaked streets. The townspeople turn against one another. Penny and Bo suspect each other of hiding secrets. And death comes swiftly to those who cannot resist the call of the sisters.
But only Penny sees what others cannot. And she will be forced to choose: save Bo, or save herself.
A Kiss In The Dark  | Gina Ciocca
Pub. Date: March 6th
When the lights go out at a Georgia high school football game, Macy Atwood finds herself in the arms of a boy who kisses her senseless – but is gone by the time the lights come back on. All she knows is that there was something special – and oddly familiar – about her mystery kisser.
Noah Granger, Ridgedale's resident bad boy and newest transfer student, has no problem taking credit for the kiss, but Macy can't shake the feeling that he's lying. Especially since a photograph of Macy and former star football player Joel Hargrove resurfaced online moments before the blackout, a not-so random reminder of how hard she fell for Joel last year. And how doing so ultimately sent her lifelong friendships with Meredith Kopala and Ben Collins up in literal smoke.
Soon junior year's wounds begin to reopen as Macy realizes the events that unfolded are somehow tied to her mystery kisser. Discovering how means finally facing what really went wrong with Meredith, Ben, and Joel – and finding out what Noah is covering up.
But the closer Macy gets to figuring it all out, the more she starts to worry that the boy who kissed her in the dark and the boy who is stealing her heart might be two very different people.

To Kill a Kingdom | Alexandra Christo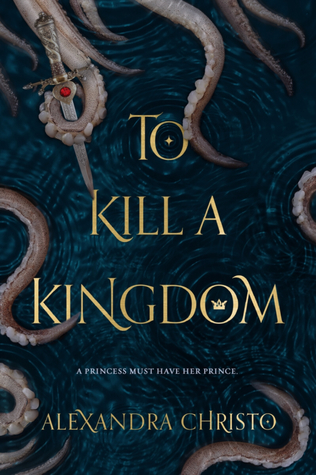 Pub. Date: March 6th
Princess Lira is siren royalty and the most lethal of them all. With the hearts of seventeen princes in her collection, she is revered across the sea. Until a twist of fate forces her to kill one of her own. To punish her daughter, the Sea Queen transforms Lira into the one thing they loathe most—a human. Robbed of her song, Lira has until the winter solstice to deliver Prince Elian's heart to the Sea Queen or remain a human forever.
The ocean is the only place Prince Elian calls home, even though he is heir to the most powerful kingdom in the world. Hunting sirens is more than an unsavory hobby—it's his calling. When he rescues a drowning woman in the ocean, she's more than what she appears. She promises to help him find the key to destroying all of sirenkind for good—But can he trust her? And just how many deals will Elian have to barter to eliminate mankind's greatest enemy?
Olivia Twist | Lorie Langdon
Pub. Date: March 6th
Olivia Brownlow is no damsel in distress. Born in a workhouse and raised as a boy among thieving London street gangs, she is as tough and cunning as they come. When she is taken in by her uncle after a caper gone wrong, her life goes from fighting and stealing on the streets to lavish dinners and soirees as a debutante in high society. But she can't seem to escape her past … or forget the teeming slums where children just like her still scrabble to survive.
Jack MacCarron rose from his place in London's East End to become the adopted "nephew" of a society matron. Little does society know that MacCarron is a false name for a boy once known among London gangs as the Artful Dodger, and that he and his "aunt" are robbing them blind every chance they get. When Jack encounters Olivia Brownlow in places he least expects, his curiosity is piqued. Why is a society girl helping a bunch of homeless orphan thieves? Even more intriguing, why does she remind him so much of someone he once knew? Jack finds himself wondering if going legit and risking it all might be worth it for love.
Restore Me | Tahereh Mafi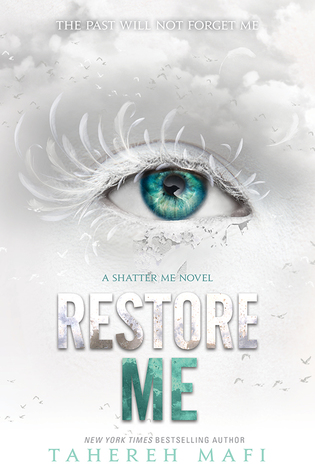 Pub. Date: March 6th
Juliette Ferrars thought she'd won. She took over Sector 45, was named the new Supreme Commander, and now has Warner by her side. But she's still the girl with the ability to kill with a single touch—and now she's got the whole world in the palm of her hand. When tragedy hits, who will she become? Will she be able to control the power she wields and use it for good?
Pacifica | Kristen Simmons
Pub. Date: March 6th
Marin is cosario royalty, a pirate like her father and his father before him. Sailing the ocean to chase adventure is in her blood. But these days no one cares that the island town her people call home is named after her grandfather. They have a new leader, one who promises an end to their hunger – and one who thinks that girls are meant for the kitchen or the brothel. Marin knows she's meant for more than that, and with the sudden influx of weapons on the island, and rumors of a pending deal with the enemy oil nation in her wake, she knows a big score to gain the council's favor is the only way to save her people, and herself.
Ross lives a life of privilege. As the president's son he wants for nothing, but he longs for a life of adventure. On a dare, he convinces his best friend Adam to sneak out to the Docks, the site of local race riots between the poor Shorlings and the upper class. But when Adam is arrested along with the other Shorlings, and not even the president is willing to find him, Ross finds himself taking matters into his own hands. He journeys back into the Docks, ready to make deals with anyone, even a beautiful pirate, if it means Adam's safe return.
When Marin and Ross meet in dangerous Shoreling territory he sees a way to get his friend back and she sees her ticket home. The ransom a president's son would command could feed her people for years and restore her family's legacy. But somewhere in the middle of the ocean, Marin must decide if her heart can handle handing over the only person who has ever seen her as more than a pirate.
The Final Six | Alexandra Monir
Pub, Date: March 6th
When Leo, an Italian championship swimmer, and Naomi, a science genius from California, are two of the twenty-four teens drafted into the International Space Training Camp, their lives are forever altered. After erratic climate change has made Earth a dangerous place to live, the fate of the population rests on the shoulders of the final six who will be scouting a new planet. Intense training, global scrutiny, and cutthroat opponents are only a few of the hurdles the contestants must endure in this competition.
For Leo, the prospect of traveling to Europa—Jupiter's moon—to help resettle humankind is just the sense of purpose he's been yearning for since losing his entire family in the flooding of Rome. Naomi, after learning of a similar space mission that mysteriously failed, suspects the ISTC isn't being up front with them about what's at risk.
As the race to the final six advances, the tests get more challenging—even deadly. With pressure mounting, Naomi finds an unexpected friend in Leo, and the two grow closer with each mind-boggling experience they encounter. But it's only when the finalists become fewer and their destinies grow nearer that the two can fathom the full weight of everything at stake: the world, the stars, and their lives.
Inkmistress | Audrey Coulthrust
Pub. Date: March 6th
Asra is a demigod with a dangerous gift: the ability to dictate the future by writing with her blood. To keep her power secret, she leads a quiet life as a healer on a remote mountain, content to help the people in her care and spend time with Ina, the mortal girl she loves.
But Asra's peaceful life is upended when bandits threaten Ina's village and the king does nothing to help. Desperate to protect her people, Ina begs Asra for assistance in finding her manifest—the animal she'll be able to change into as her rite of passage to adulthood. Asra uses her blood magic to help Ina, but her spell goes horribly wrong and the bandits destroy the village, killing Ina's family.
Unaware that Asra is at fault, Ina swears revenge on the king and takes a savage dragon as her manifest. To stop her, Asra must embark on a journey across the kingdom, becoming a player in lethal games of power among assassins, gods, and even the king himself.
Most frightening of all, she discovers the dark secrets of her own mysterious history—and the terrible, powerful legacy she carries in her blood.
If I Die Tonight | Alison Gaylin
Pub. Date: March 6th
Late one night in the quiet Hudson Valley town of Havenkill, a distraught woman stumbles into the police station—and lives are changed forever.
Aimee En, once a darling of the '80s pop music scene, claims that a teenage boy stole her car, then ran over another young man who'd rushed to help.
As Liam Miller's life hangs in the balance, the events of that fateful night begin to come into focus. But is everything as it seems?
The case quickly consumes social media, transforming Liam, a local high school football star, into a folk hero, and the suspect, a high school outcast named Wade Reed, into a depraved would-be killer. But is Wade really guilty? And if he isn't, why won't he talk?
Children of Blood and Bone | Tomi Adeyemi
Pub. Date: March 6th
Zélie Adebola remembers when the soil of Orïsha hummed with magic. Burners ignited flames, Tiders beckoned waves, and Zelie's Reaper mother summoned forth souls.
But everything changed the night magic disappeared. Under the orders of a ruthless king, maji were targeted and killed, leaving Zélie without a mother and her people without hope.
Now, Zélie has one chance to bring back magic and strike against the monarchy. With the help of a rogue princess, Zélie must outwit and outrun the crown prince, who is hell-bent on eradicating magic for good.
Danger lurks in Orïsha, where snow leoponaires prowl and vengeful spirits wait in the waters. Yet the greatest danger may be Zélie herself as she struggles to control her powers—and her growing feelings for the enemy.
Barbed Wire Heart | Tess Sharpe
Pub. Date: March 6th
Never cut the drugs-leave them pure.
Guns are meant to be shot-keep them loaded.
Family is everything-betray them and die.
Harley McKenna is the only child of North County's biggest criminal. Duke McKenna's run more guns, cooked more meth, and killed more men than anyone around. Harley's been working for him since she was sixteen-collecting debts, sweet-talking her way out of trouble, and dreading the day he'd deem her ready to rule the rural drug empire he's built.
Her time's run out. The Springfields, her family's biggest rivals, are moving in. Years ago, they were responsible for her mother's death, and now they're coming for Duke's only weak spot: his daughter.
With a bloody turf war threatening to consume North County, Harley is forced to confront the truth: that her father's violent world will destroy her. Duke's raised her to be deadly-he never counted on her being disloyal. But if Harley wants to survive and protect the people she loves, she's got to take out Duke's operation and the Springfields.
Blowing up meth labs is dangerous business, and getting caught will be the end of her, but Harley has one advantage: She is her father's daughter. And McKennas always win. 
The Beauty That Remains | Ashley Woodfolk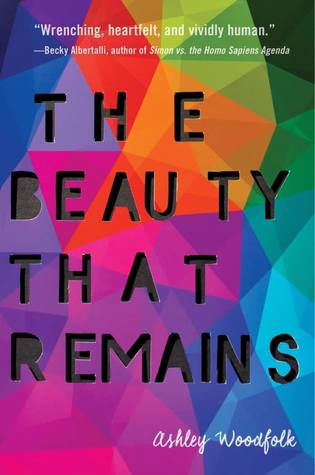 Pub. Date: March 6th
Autumn always knew exactly who she was—a talented artist and a loyal friend. Shay was defined by two things: her bond with her twin sister, Sasha, and her love of music. And Logan always turned to writing love songs when his love life was a little less than perfect.
But when tragedy strikes each of them, somehow music is no longer enough. Now Logan can't stop watching vlogs of his dead ex-boyfriend. Shay is a music blogger struggling to keep it together. And Autumn sends messages that she knows can never be answered.
Despite the odds, one band's music will reunite them and prove that after grief, beauty thrives in the people left behind.
The Exact Opposite of Okay | Laura Steven
Pub. Date: March 8th
Izzy O'Neill is an aspiring comic, an impoverished orphan, and a Slut Extraordinaire. Or at least, that's what the malicious website flying round the school says. Izzy can try all she wants to laugh it off – after all, her sex life, her terms – but when pictures emerge of her doing the dirty with a politician's son, her life suddenly becomes the centre of a national scandal. Izzy's never been ashamed of herself before, and she's not going to start now. But keeping her head up will take everything she has…
The Price Guide to The Occult | Leslye Walton
Pub. Date: March 13th
The Blackburn women are cursed. Ever since the extraordinary witch Rona Blackburn landed on Anathema Island centuries ago and was shunned by the eight "original" settlers, Blackburn witches have been doomed to carry out a brief whirlwind affair with a descendant of the Original Eight. The vengeful curse, however, had unintended side effects: it diluted the Blackburns' supernatural powers. That's perfectly all right with seventeen-year-old Nor Blackburn. All she wants is a quiet, unremarkable life—her powers are blissfully unexceptional, her love life pretty much nonexistent. Nor hopes the curse has played itself out through enough generations that she'll finally be spared the drama. But when a mysterious book comes out promising to cast any spell for the right price, Nor senses a dark storm headed straight for Anathema—and straight for her. 

Nothing Left to Burn | Heather Ezell
Pub. Date: March 13th
The autumn morning after sixteen-year-old Audrey Harper loses her virginity, she wakes to a loud, persistent knocking at her front door. Waiting for her are two firemen, there to let her know that the moment she's been dreading has arrived: the enormous wildfire sweeping through Orange County, California, is now dangerously close to her idyllic gated community of Coto de Caza, and it's time to evacuate.
Over the course of the next twenty-four hours, as Audrey wrestles with the possibility of losing her family home, she also recalls her early, easy summer days with Brooks, the charming, passionate, but troubled volunteer firefighter who enchants Audrey–and who is just as enthralled by her. But as secrets from Brooks's dark past come to light, Audrey can't help but wonder if there's danger in the pull she feels–both toward this boy, and toward the fire burning in the distance.
Time Bomb | Joelle Charbonneau
Pub. Date: March 13th
A congressman's daughter who has to be perfect. A star quarterback with a secret. A guy who's tired of being ignored. A clarinet player who's done trying to fit in. An orphaned rebel who wants to teach someone a lesson. A guy who wants people to see him, not his religion.
They couldn't be more different, but before the morning's over, they'll all be trapped in a school that's been rocked by a bombing. When they hear that someone inside is the bomber, they'll also be looking to one another for answers.
The Falling Between Us | Ash Parsons
Pub. Date: March 13th 
After 15-year-old Joshua Blackbird posts a performance of an original song on YouTube, he becomes an overnight sensation, catapulting to the dizzying heights of celebrity. Joshua is plucked from his middle-of-nowhere small town to pursue a pop star career complete with million-dollar record deals, international tours with sold-out crowds, and a diehard following who call themselves "Birdies." But it's not long before the never-blinking eye of fame begins weighing this bird down–the constant hunger of managers, record execs, paparazzi, even family, all leeching onto him. Then there is the staged romance with a teen pop princess and the unsettling fear brought on by a stalker. Everyone reaching out, determined to grab their piece of stardom, forgetting that an actual person–a kid nonetheless–is on the other side their grasp. It's all too much.
Until, that is, Joshua Blackbird disappears. Was it a suicide? An accident?
The Astonishing Color of After | Emily X.R. Pan
Pub. Date: March 20th
Leigh Chen Sanders is absolutely certain about one thing: When her mother died by suicide, she turned into a bird.
Leigh, who is half Asian and half white, travels to Taiwan to meet her maternal grandparents for the first time. There, she is determined to find her mother, the bird. In her search, she winds up chasing after ghosts, uncovering family secrets, and forging a new relationship with her grandparents. And as she grieves, she must try to reconcile the fact that on the same day she kissed her best friend and longtime secret crush, Axel, her mother was taking her own life.
Along The Indigo | Elsie Chapman
Pub. Date: March 20th
The town of Glory is famous for two things: businesses that front for seedy, if not illegal, enterprises and the suicides that happen along the Indigo River. Marsden is desperate to escape the "bed-and-breakfast" where her mother works as a prostitute—and where her own fate has been decided—and she wants to give her little sister a better life. But escape means money, which leads Mars to skimming the bodies that show up along the Indigo River. It's there that she runs into Jude, who has secrets of his own and whose brother's suicide may be linked to Mars's own sordid family history. As they grow closer, the two unearth secrets that could allow them to move forward . . . or chain them to the Indigo forever.
Losing Leah | Tiffany King
Pub. Date: March 20th
Ten years after the tragic disappearance of her twin sister Leah, sixteen-year-old Mia Klein still struggles to exist within a family that has never fully recovered. Deep in the dark recesses of her mind lies an overwhelming shadow, taunting Mia with mind-splitting headaches that she tries to hide in an effort to appear okay.
Leah Klein's life as she knew it ended the day she was taken, thrust into a world of abuse and fear by a disturbed captor―"Mother," as she insists on being called. Ten years later, any recollections of her former life are nothing more than fleeting memories, except for those about her twin sister, Mia.
As Leah tries to gain the courage to escape, Mia's headaches grow worse. Soon, both sisters will discover that their fates are linked in ways they never realized.
Tyler Johnson Was Here | Jay Coles
Pub. Date: March 20th
When Marvin Johnson's twin, Tyler, goes to a party, Marvin decides to tag along to keep an eye on his brother. But what starts as harmless fun turns into a shooting, followed by a police raid.
The next day, Tyler has gone missing, and it's up to Marvin to find him. But when Tyler is found dead, a video leaked online tells an even more chilling story: Tyler has been shot and killed by a police officer. Terrified as his mother unravels and mourning a brother who is now a hashtag, Marvin must learn what justice and freedom really mean.
Here So Far Away | Hadley Dyer
Pub. Date: March 20th
The bigger the secret, the harder you fall. . .
For tough girl George Warren (given name: Frances, but nobody calls her that), senior year held such promise—partying with her tight-knit group of friends, putting the underclassmen in their place, and securing an acceptance at a college far away from her boring small town. But because life is a bad writer, the year is turning out nothing like she envisioned.
So when George meets Francis, a much older guy who shares her name and her affinity for sarcastic banter, she's thrown. In him, she—the queen of catch-and-release—has finally found someone she wants to hold on to, when lately it seems like she's only been pushing people away. If she lets herself, she could fall recklessly, hopelessly in love. She could also risk everything, including herself.
The Queens of Innis Lear | Tessa Gratton
Pub. Date: March 27th
The erratic decisions of a prophecy-obsessed king have drained Innis Lear of its wild magic, leaving behind a trail of barren crops and despondent subjects. Enemy nations circle the once-bountiful isle, sensing its growing vulnerability, hungry to control the ideal port for all trade routes.
The king's three daughters—battle-hungry Gaela, master manipulator Reagan, and restrained, starblessed Elia—know the realm's only chance of resurrection is to crown a new sovereign, proving a strong hand can resurrect magic and defend itself. But their father will not choose an heir until the longest night of the year, when prophecies align and a poison ritual can be enacted.
Refusing to leave their future in the hands of blind faith, the daughters of Innis Lear prepare for war—but regardless of who wins the crown, the shores of Innis will weep the blood of a house divided.
Not If I Save You First | Ally Carter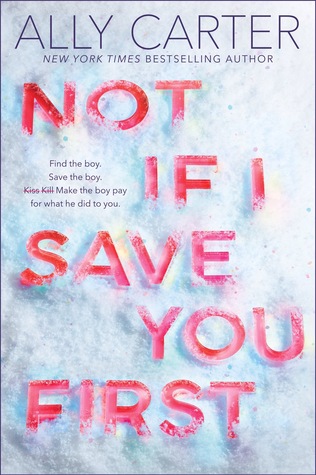 Pub. Date: March 27th
Maddie thought she and Logan would be friends forever. But when your dad is a Secret Service agent and your best friend is the president's son, sometimes life has other plans. Before she knows it, Maddie's dad is dragging her to a cabin in the middle of the Alaskan wilderness.
No phone.
No Internet.
And not a single word from Logan.
Maddie tells herself it's okay. After all, she's the most popular girl for twenty miles in any direction. (She's also the only girl for twenty miles in any direction.) She has wood to cut and weapons to bedazzle. Her life is full.
Until Logan shows up six years later . . .
And Maddie wants to kill him.
But before that can happen, an assailant appears out of nowhere, knocking Maddie off a cliff and dragging Logan to some unknown fate. Maddie knows she could turn back- and get help. But the weather is turning and the terrain will only get more treacherous, the animals more deadly.
Maddie still really wants to kill Logan.
But she has to save him first.
Emergency Contact | Mary H.K. Choi
Pub. Date: March 27th
For Penny Lee high school was a total nonevent. Her friends were okay, her grades were fine, and while she somehow managed to land a boyfriend, he doesn't actually know anything about her. When Penny heads to college in Austin, Texas, to learn how to become a writer, it's seventy-nine miles and a zillion light years away from everything she can't wait to leave behind.
Sam's stuck. Literally, figuratively, emotionally, financially. He works at a café and sleeps there too, on a mattress on the floor of an empty storage room upstairs. He knows that this is the god-awful chapter of his life that will serve as inspiration for when he's a famous movie director but right this second the seventeen bucks in his checking account and his dying laptop are really testing him.
When Sam and Penny cross paths it's less meet-cute and more a collision of unbearable awkwardness. Still, they swap numbers and stay in touch—via text—and soon become digitally inseparable, sharing their deepest anxieties and secret dreams without the humiliating weirdness of having to see each other.
In Her Skin | Kim Savage
Pub. Date: March 27th
Sixteen-year-old con artist Jo Chastain is about to take on the biggest heist of her life: impersonating a missing girl. Life on the streets of Boston these past few years hasn't been easy, and Jo is hoping to cash in on a little safety, a little security. She finds her opportunity in the Lovecrafts, a wealthy family with ties to the unsolved disappearance of Vivienne Weir, who vanished when she was nine.
When Jo takes on Vivi's identity and stages the girl's miraculous return, the Lovecrafts welcome her back with open arms. They give her everything she could want: love, money, and proximity to their intoxicating and unpredictable daughter, Temple. But nothing is as it seems in the Lovecraft household—and some secrets refuse to stay buried. As hidden crimes come to the surface, and lines of deception begin to blur, Jo must choose to either hold onto an illusion of safety, or escape the danger around her before it's too late. 
What are your most anticipated March releases? Do you have any of the books I've mentioned on your list? Let me know in the comments so we can gush about them!
Follow me on BlogLovin'
Goodreads | Instagram | Twitter | Contact Me