Hello bookworms! I'm Nia and today I'm going to be talking about books that lived up to the hype!
I have to admit that sometimes I'm a bit scared to read a hyped book, because everyone's been raving about them and praising them so much that at times I end up a bit disappointed because the story isn't as good as I expected. But… other times, the book lives up to the hype. And today I'm going to be talking about some hyped novels that, in my opinion, are worth the read.
If you aren't familiar with Top 5 Tuesday, it is a group here on WordPress now currently run by Shanah over at BionicBookWorm, where each week they give you a topic and you talk about 5 books that fit that category.
Without any further ado, let's start with this week's topic!
A Court of Mist and Fury | Sarah J. Mass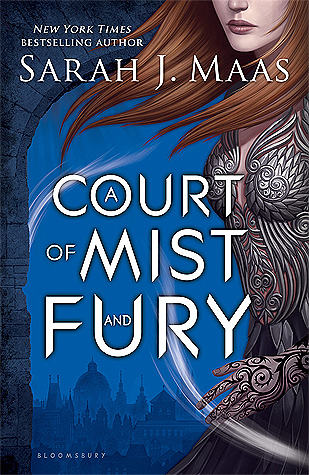 My thoughts: I must admit that I read this book right after it came out, so even though a few people were raving about it and saying that it was amazing, there wasn't a lot of hype surrounding it. But now it's one of the most hyped YA (or NA??) books, and it's so worth it. I think it was the best of the entire trilogy, and I adored this book and highly recommend it. The first book was good, but wasn't as awesome as this one.
I have a review of this book here in case you want to check it out!
Feyre survived Amarantha's clutches to return to the Spring Court—but at a steep cost. Though she now has the powers of the High Fae, her heart remains human, and it can't forget the terrible deeds she performed to save Tamlin's people.
Nor has Feyre forgotten her bargain with Rhysand, High Lord of the feared Night Court. As Feyre navigates its dark web of politics, passion, and dazzling power, a greater evil looms—and she might be key to stopping it. But only if she can harness her harrowing gifts, heal her fractured soul, and decide how she wishes to shape her future—and the future of a world torn apart.
Six of Crows | Leigh Bardugo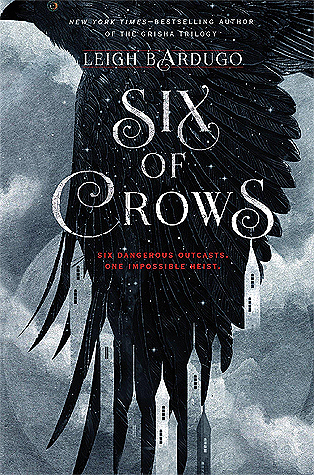 My thoughts: This duology was SO good! I read Six of Crows after hearing everyone praising it, and I was so glad I did because these books have become some of my all time favorites. I think the story, the characters and the world was so complex and well written, and in this case I'm so happy to see these are two hyped books, because they are so worth the read!
Criminal prodigy Kaz Brekker has been offered wealth beyond his wildest dreams. But to claim it, he'll have to pull off a seemingly impossible heist:
Break into the notorious Ice Court
(a military stronghold that has never been breached)
Retrieve a hostage
(who could unleash magical havoc on the world)
Survive long enough to collect his reward
(and spend it)
Kaz needs a crew desperate enough to take on this suicide mission and dangerous enough to get the job done – and he knows exactly who: six of the deadliest outcasts the city has to offer. Together, they just might be unstoppable – if they don't kill each other first.
Ruined | Amy Tintera
My thoughts: This is one of those books that I decided to pick up after hearing really good things about it, and though it's not as hyped as the other two I've mentioned before, I haven't heard a negative thing about it 'till this moment. And now I get why. I read it a few days ago and absolutely enjoyed it, though I have to say the sequel is so much better than this first installment. But still, I think these books are very good, and I'm super excited to see how everything ends!
A revenge that will consume her. A love that will ruin her.
Emelina Flores has nothing. Her home in Ruina has been ravaged by war. She lacks the powers of her fellow Ruined. Worst of all, she witnessed her parents' brutal murders and watched helplessly as her sister, Olivia, was kidnapped.
But because Em has nothing, she has nothing to lose. Driven by a blind desire for revenge, Em sets off on a dangerous journey to the enemy kingdom of Lera. Somewhere within Lera's borders, Em hopes to find Olivia. But in order to find her, Em must infiltrate the royal family.
In a brilliant, elaborate plan of deception and murder, Em marries Prince Casimir, next in line to take Lera's throne. If anyone in Lera discovers Em is not Casimir's true betrothed, Em will be executed on the spot. But it's the only way to salvage Em's kingdom and what is left of her family.
Em is determined to succeed, but the closer she gets to the prince, the more she questions her mission. Em's rage-filled heart begins to soften. But with her life—and her family—on the line, love could be Em's deadliest mistake.
Tiger Lily | Jodi Lynn Anderson
My thoughts: Again, this isn't a really famous book, but everyone I've seen who's read it had been loving it, so even though I was super excited to pick it up, I try to go with low expectations, just in case it wasn't worth the hype. Turns out, it so was! I adored this book, and it has become one of my all time favorite retellings, not only because it was a very whimsical and beautiful tale, but because it was so unique.
I have a review of this book here in case you want to check it out!
Before Peter Pan belonged to Wendy, he belonged to the girl with the crow feather in her hair…
Fifteen-year-old Tiger Lily doesn't believe in love stories or happy endings. Then she meets the alluring teenage Peter Pan in the forbidden woods of Neverland and immediately falls under his spell.
Peter is unlike anyone she's ever known. Impetuous and brave, he both scares and enthralls her. As the leader of the Lost Boys, the most fearsome of Neverland's inhabitants, Peter is an unthinkable match for Tiger Lily. Soon, she is risking everything—her family, her future—to be with him. When she is faced with marriage to a terrible man in her own tribe, she must choose between the life she's always known and running away to an uncertain future with Peter.
With enemies threatening to tear them apart, the lovers seem doomed. But it's the arrival of Wendy Darling, an English girl who's everything Tiger Lily is not, that leads Tiger Lily to discover that the most dangerous enemies can live inside even the most loyal and loving heart.
Warcross | Marie Lu
My thoughts: I think this was one of the most hyped books last year, and I was so lucky I got an ARC so I could read why everyone's been hyping it up so much. And I loved it so much. I know a few people didn't enjoy it that much, but to me it was a very addicting and amazing book with a kickass main character. Since I haven't read many sci-fi books, I can't really judge much if it was a good or a bad one, but to me it was definitely one of the best ones I read last year.
I have a review of this book here in case you want to check it out!
For the millions who log in every day, Warcross isn't just a game—it's a way of life. The obsession started ten years ago and its fan base now spans the globe, some eager to escape from reality and others hoping to make a profit. Struggling to make ends meet, teenage hacker Emika Chen works as a bounty hunter, tracking down players who bet on the game illegally. But the bounty hunting world is a competitive one, and survival has not been easy. Needing to make some quick cash, Emika takes a risk and hacks into the opening game of the international Warcross Championships—only to accidentally glitch herself into the action and become an overnight sensation.
Convinced she's going to be arrested, Emika is shocked when instead she gets a call from the game's creator, the elusive young billionaire Hideo Tanaka, with an irresistible offer. He needs a spy on the inside of this year's tournament in order to uncover a security problem . . . and he wants Emika for the job. With no time to lose, Emika's whisked off to Tokyo and thrust into a world of fame and fortune that she's only dreamed of. But soon her investigation uncovers a sinister plot, with major consequences for the entire Warcross empire. 
What books do you think are worth the hype? Do you have any of the ones I've mentioned in your list? Let me know so we can chat about them!
Follow me on BlogLovin'
Goodreads | Instagram | Twitter | Contact Me