Hello bookworms! I'm Nia and today I'm going to be talking about the books I've read this past month of March.
I must say that March was such an amazing reading month for me, as well. I read a total of 18 books, which was the same amount as last month. I'm super proud of myself, and though there were some that I didn't enjoy as much as I hoped to, there were others that were surprisingly amazing. I'll be leaving links to Goodreads in each book I'll be mentioning in case you're interested in any of them.
Without any further ado, let's star with my March wrap up!
The Hazel Wood | Melissa Albert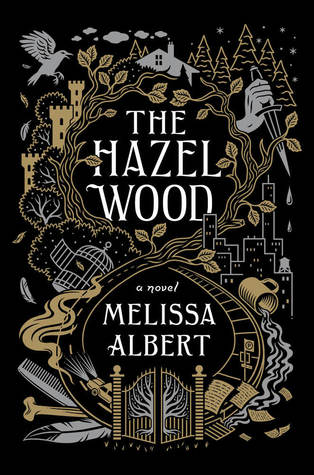 ⭐️⭐️⭐️⭐️
My thoughts: I have a review of this book here in case you want to check it out.
Seventeen-year-old Alice and her mother have spent most of Alice's life on the road, always a step ahead of the uncanny bad luck biting at their heels. But when Alice's grandmother, the reclusive author of a cult-classic book of pitch-dark fairy tales, dies alone on her estate, the Hazel Wood, Alice learns how bad her luck can really get: her mother is stolen away―by a figure who claims to come from the Hinterland, the cruel supernatural world where her grandmother's stories are set. Alice's only lead is the message her mother left behind: "Stay away from the Hazel Wood."
Alice has long steered clear of her grandmother's cultish fans. But now she has no choice but to ally with classmate Ellery Finch, a Hinterland superfan who may have his own reasons for wanting to help her. To retrieve her mother, Alice must venture first to the Hazel Wood, then into the world where her grandmother's tales began―and where she might find out how her own story went so wrong.
Let The Sky Fall | Shannon Messenger
⭐️⭐️⭐️.5
My thoughts: I think this is one of those books that I'd probably have enjoyed more if I've picked it up when I first started reading, but after finishing so many novels, this one wasn't as unique as I thought it would be.
Something that I found super intriguing and interesting was that the trope that usually happens in YA urban fantasy was completely change, and the "special/chosen one" was the boy and not the girl. The concept of the sylphs was very unique and cool to read, and I had a really good time getting to know it and everything.
The characters weren't that amazing, but I have to say it was a very addicting story. I read it I believe in two sittings and it took me almost nothing to finish it, which was surprising. Also it was so action packed and fast paced, so kudos to that.
Vane Weston should have died in the category-five tornado that killed his parents. Instead, he woke up in a pile of rubble with no memories of his past — except one: a beautiful, dark-haired girl standing in the winds. She swept through his dreams ever since, and he clings to the hope that she's real.
Audra is real, but she isn't human. She's a sylph, an air elemental who can walk on the wind, translate its alluring songs, even twist it into a weapon. She's also a guardian — Vane's guardian — and has sworn an oath to protect him at all costs.
When a hasty mistake reveals their location to the enemy who murdered both their families, Audra has just days to help Vane unlock his memories. And as the storm winds gather, Audra and Vane start to realize that the greatest danger might not be the warriors coming to destroy them, but the forbidden romance growing between them.
Let The Storms Break | Shannon Messenger
⭐️⭐️⭐️.5
My thoughts: Though I didn't love this as much as the first one (mostly because the plot was a bit flat and I feel there were a few unnecessary things happening that didn't add much to the story), I still think it was as addicting as the first installment.
I got to see the characters grew stronger and developed, which was something that I wanted to see in the sequel. Also there were some answers that I got from a few questions that I was a bit confused in the very beginning.
Like I said before, it took a bit for the plot to finally start, but I admit that a few things that weren't that important in Let the Sky Fall became more complex in this one, which I honestly really enjoyed.
Vane Weston is haunted. By the searing pull of his bond to Audra. By the lies he's told to cover for her disappearance. By the treacherous winds that slip into his mind, trying to trap him in his worst nightmares. And as his enemies grow stronger, Vane doesn't know how much longer he can last on his own.
But Audra's still running. From her past. From the Gales. Even from Vane, who she doesn't believe she deserves. And the farther she flees, the more danger she finds. She possesses the secret power her enemy craves, and protecting it might be more than she can handle—especially when she discovers Raiden's newest weapon.
With the Gale Force weakened by recent attacks, and the power of four collapsing, Vane and Audra are forced to make a choice: keep trusting the failing winds, or turn to the people who've betrayed them before. But even if they survive the storms sent to destroy them, will they have anything left to hold on to?
The Radical Element | V. V. A. A.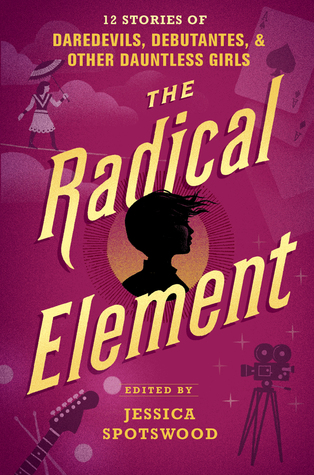 ⭐️⭐️⭐️.5
My thoughts: Overall this one was an amazing collection of short stories. There were a few novellas that I wasn't the biggest fan of, mostly because either I didn't particularly enjoyed the story itself or because I had some issues with the characters or writing, but there were others that I absolutely adored and stood out to me. My favorites I think were Anna-Marie McLemore's "Glamour", and Erin Bowman's "The Magician", along with a few other short stories.
I really enjoyed the fact that we got to read about women and their empowerment throughout the entire history, which was so good. I connected with a lot of the main characters, and overall it was an interesting experience.
Another thing I love about anthologies is the fact that you get to read a lot of authors, and discover them if you haven't read anything about them before. There were a few of their stories that I loved that much that got me interested to pick up some of their work.
To respect yourself, to love yourself—should not have to be a radical decision. And yet it remains as challenging for an American girl to make today as it was in 1927 on the steps of the Supreme Court. It's a decision that must be faced whether you're balancing on the tightrope of neurodivergence, finding your way as a second-generation immigrant, or facing down American racism even while loving America. And it's the only decision when you've weighed society's expectations and found them wanting. In The Radical Element, twelve of the most talented writers working in young adult literature today tell the stories of the girls of all colors and creeds standing up for themselves and their beliefs—whether that means secretly learning Hebrew in early Savannah, using the family magic to pass as white in 1920s Hollywood, or singing in a feminist punk band in 1980s Boston. And they're asking you to join them.
Grit | Gillian French
⭐️⭐️
My thoughts: I have a review of this book here in case you want to check it out.
It's summer in rural Maine; when seventeen-year-old Darcy Prentiss isn't raking berries with her sister, Mags, and cousin, Nell, during the day, she's drinking and swimming with the boys in the quarry by night. She knows how to have a good time, just like anyone else, but when you've been designated the town slut, every move you make seems to further solidify your "trashy girl" reputation.
But the fun is what's been keeping Darcy's mind off the things she can't forget: a disturbing secret she shares with Nell, the mysterious disappearance of her ex-best friend, and that hazy Fourth of July party that ended with Darcy drunk, on her back, wondering how she let it get this far.
Then someone in town anonymously nominates Darcy to be in the running for Bay Festival Princess—a cruel, almost laughable gesture that can only be the work of someone with a score to settle. Everything Darcy has been trying to keep down comes bubbling to the surface in ways she wasn't prepared to handle…and isn't sure if she can.
Rebel of The Sands | Alwyn Hamilton
⭐️⭐️⭐️⭐️
My thoughts: I have a review of this book here in case you want to check it out.
Mortals rule the desert nation of Miraji, but mythical beasts still roam the wild and remote areas, and rumor has it that somewhere, djinn still perform their magic.  For humans, it's an unforgiving place, especially if you're poor, orphaned, or female.
Amani Al'Hiza is all three.  She's a gifted gunslinger with perfect aim, but she can't shoot her way out of Dustwalk, the back-country town where she's destined to wind up wed or dead.
Then she meets Jin, a rakish foreigner, in a shooting contest, and sees him as the perfect escape route. But though she's spent years dreaming of leaving Dustwalk, she never imagined she'd gallop away on mythical horse—or that it would take a foreign fugitive to show her the heart of the desert she thought she knew.
The Price Guide To The Occult | Leslye Walton
⭐️⭐️
My thoughts: I have a review of this book here in case you want to check it out.
When Rona Blackburn landed on Anathema Island more than a century ago, her otherworldly skills might have benefited friendlier neighbors. Guilt and fear instead led the island's original eight settlers to burn "the witch" out of her home. So Rona cursed them. Fast-forward one hundred–some years: All Nor Blackburn wants is to live an unremarkable teenage life. She has reason to hope: First, her supernatural powers, if they can be called that, are unexceptional. Second, her love life is nonexistent, which means she might escape the other perverse side effect of the matriarch's backfiring curse, too. But then a mysterious book comes out, promising to cast any spell for the right price. Nor senses a storm coming and is pretty sure she'll be smack in the eye of it. In her second novel, Leslye Walton spins a dark, mesmerizing tale of a girl stumbling along the path toward self-acceptance and first love, even as the Price Guide's malevolent author — Nor's own mother — looms and threatens to strangle any hope for happiness.
Ru

ined | Amy Tintera
⭐️⭐️⭐️⭐️
My thoughts: I have a review of this book here in case you want to check it out.
Emelina Flores has nothing. Her home in Ruina has been ravaged by war. She lacks the powers of her fellow Ruined. Worst of all, she witnessed her parents' brutal murders and watched helplessly as her sister, Olivia, was kidnapped.
But because Em has nothing, she has nothing to lose. Driven by a blind desire for revenge, Em sets off on a dangerous journey to the enemy kingdom of Lera. Somewhere within Lera's borders, Em hopes to find Olivia. But in order to find her, Em must infiltrate the royal family.
In a brilliant, elaborate plan of deception and murder, Em marries Prince Casimir, next in line to take Lera's throne. If anyone in Lera discovers Em is not Casimir's true betrothed, Em will be executed on the spot. But it's the only way to salvage Em's kingdom and what is left of her family.
Em is determined to succeed, but the closer she gets to the prince, the more she questions her mission. Em's rage-filled heart begins to soften. But with her life—and her family—on the line, love could be Em's deadliest mistake.
Avenged | Amy Tintera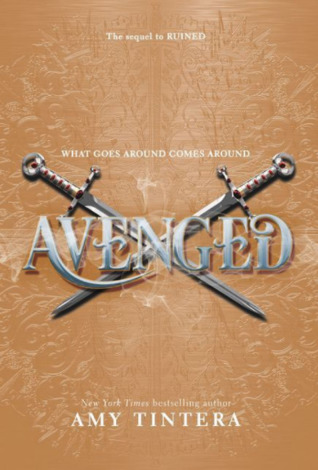 ⭐️⭐️⭐️⭐️.25
My thoughts: I have a review of this book here in case you want to check it out.
Emelina Flores has come home to Ruina. After rescuing her sister, Olivia, from imprisonment in rival kingdom Lera, Em and Olivia together vow to rebuild Ruina to its former glory.
But just because Em and Olivia are out of Lera doesn't mean they are safe. Their actions over the past year have had consequences, and they are now targets of retaliation. Olivia will destroy everyone who acts against Ruina. Em isn't as sure.
Ever since Em posed as Prince Casimir's betrothed in Lera, she's started to see another side to this war. Lera may have destroyed the Ruined for decades, but Em knows that Cas is different. And now that he's taken the throne, Em believes a truce is within reach. But Olivia suspects that Em's romantic feelings for Cas are just coloring her judgement.
Em is determined to bring peace to her home. But when winning the war could mean betraying her family, she faces an impossible choice between loyalty and love. Em must stay one step ahead of her enemies—and her blood—before she's the next victim in this battle for sovereignty.
Heart of Iron | Ashley Poston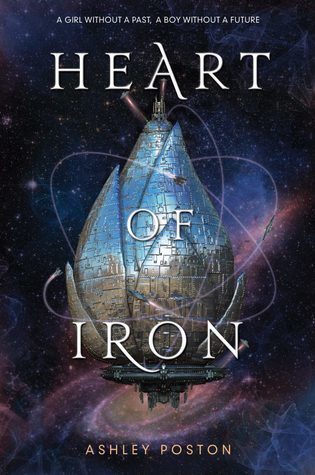 ⭐️⭐️⭐️.75
My thoughts: I have a review of this book here in case you want to check it out.
Seventeen-year-old Ana is a scoundrel by nurture and an outlaw by nature. Found as a child drifting through space with a sentient android called D09, Ana was saved by a fearsome space captain and the grizzled crew she now calls family. But D09—one of the last remaining illegal Metals—has been glitching, and Ana will stop at nothing to find a way to fix him.
Ana's desperate effort to save D09 leads her on a quest to steal the coordinates to a lost ship that could offer all the answers. But at the last moment, a spoiled Ironblood boy beats Ana to her prize. He has his own reasons for taking the coordinates, and he doesn't care what he'll sacrifice to keep them.
When everything goes wrong, she and the Ironblood end up as fugitives on the run. Now their entire kingdom is after them—and the coordinates—and not everyone wants them captured alive.
What they find in a lost corner of the universe will change all their lives—and unearth dangerous secrets. But when a darkness from Ana's past returns, she must face an impossible choice: does she protect a kingdom that wants her dead or save the Metal boy she loves?
City of Glass | Cassandra Clare
⭐️⭐️⭐️⭐️⭐️
My thoughts: This is still my favorite book in the series. It felt so good to finally re-read it, and so when I was sick I decided to finally pick it up. I just had so much time re-visiting this world and characters, and I felt I was in the right mood to read the series.
There were a few things that I didn't remember, but for the most part it was just as I thought it would be. I loved the characters so much, and finally Sebastian was introduced in this novel, which was so cool because he was actually one of my favorite villains.
To save her mother's life, Clary must travel to the City of Glass, the ancestral home of the Shadowhunters – never mind that entering the city without permission is against the Law, and breaking the Law could mean death. To make things worse, she learns that Jace does not want her there, and Simon has been thrown in prison by the Shadowhunters, who are deeply suspicious of a vampire who can withstand sunlight.
As Clary uncovers more about her family's past, she finds an ally in mysterious Shadowhunter Sebastian. With Valentine mustering the full force of his power to destroy all Shadowhunters forever, their only chance to defeat him is to fight alongside their eternal enemies. But can Downworlders and Shadowhunters put aside their hatred to work together? While Jace realizes exactly how much he's willing to risk for Clary, can she harness her newfound powers to help save the Glass City – whatever the cost?
City of Fallen Angels | Cassandra Clare
⭐️⭐️⭐️.5
My thoughts: I don't know why but City of Fallen Angels is still my least favorite book in the entire series. I decided to re-read it because I hardly remember anything that happened in this book, and since I wanted to continue with the other two books, I wanted to do it so I wouldn't be that lost.
I think my main problem with this book back in the day and this time around was that it hardly had a plot. It was a bridge between all of the events that happened in the previous two novels and in the last two, and so nothing interesting was really happening. There was a lot of relationship drama, but for the most part I feel I didn't lose much.
I still think it was super fast paced and there were a few things that happened that I really enjoyed, but yeah, not my favorite in the Mortal Instruments.
The Mortal War is over, and sixteen-year-old Clary Fray is back home in New York, excited about all the possibilities before her. She's training to become a Shadowhunter and to use her unique power. Her mother is getting married to the love of her life. Downworlders and Shadowhunters are at peace at last. And—most importantly of all—she can finally call Jace her boyfriend.
But nothing comes without a price.
Someone is murdering Shadowhunters, provoking tensions between Downworlders and Shadowhunters that could lead to a second, bloody war. Clary's best friend, Simon, can't help her—his mother just found out that he's a vampire, and now he's homeless. When Jace begins to pull away from her without explaining why, Clary is forced to delve into the heart of a mystery whose solution reveals her worst nightmare: she herself has set in motion a terrible chain of events that could lead to her losing everything she loves. Even Jace.
City of Lost Souls | Cassandra Clare
⭐️⭐️⭐️⭐️.5
My thoughts: I finally read this book, yay! I've been wanting to continue and finish the series for more than two years, but somehow I ended up forgetting to pick them up and never did. But of course, I decided to mostly marathon the series, because I was sick and didn't have anything much more interesting to do. And I'm so glad I did.
I really enjoyed City of Lost Souls. I think it was because I haven't read it before, but I had such an amazing time reading it. Well, I think Sebastian had something to do with that, because I feel this one was more focused on Sebastian and Jace's relationship, and Clary and Jace's. I think those parts were super interesting, and though I didn't know what was going to happen next, and got surprised a few times, it was a very interesting experience.
Like I said with previous books, this one was such a fast paced installment as well. I flew through it.
What price is too high to pay, even for love? When Jace and Clary meet again, Clary is horrified to discover that the demon Lilith's magic has bound her beloved Jace together with her evil brother Sebastian, and that Jace has become a servant of evil. The Clave is out to destroy Sebastian, but there is no way to harm one boy without destroying the other. As Alec, Magnus, Simon, and Isabelle wheedle and bargain with Seelies, demons, and the merciless Iron Sisters to try to save Jace, Clary plays a dangerous game of her own. The price of losing is not just her own life, but Jace's soul. She's willing to do anything for Jace, but can she still trust him? Or is he truly lost?

City of Heavenly Fire | Cassandra Clare
⭐️⭐️⭐️⭐️
My thoughts: I was genuinely surprised to see I haven't read any spoilers regarding this final installment for years, because I'm usually really bad with spoilers. Well, I knew two things that happened here, but for the most part, I was glad I didn't.
I have to say that even though I really enjoyed this book, I felt it was a bit slower than the others. Maybe it's because it was much longer and so many things happened, but I feel that sometimes it dragged a bit and other times nothing was really happening. Also I didn't care about some of the characters, so reading their parts was a bit boring.
Nonetheless, I was super happy to see that Emma and Julian were introduced in this installment and we actually got to know a bit more about their family and themselves.
Also I must say that I cried during some parts of the novel. I think the ending was so heartbreaking an emotional, and I liked how everything ended, but some parts broke my heart.
Darkness has descended on the Shadowhunter world. Chaos and destruction overwhelm the Nephilim as Clary, Jace, Simon, and their friends band together to fight the greatest evil they have ever faced: Clary's own brother. Sebastian Morgenstern is on the move, systematically turning Shadowhunter against Shadowhunter. Bearing the Infernal Cup, he transforms Shadowhunters into creatures of nightmare, tearing apart families and lovers as the ranks of his Endarkened army swell. Nothing in this world can defeat Sebastian—but if they journey to the realm of demons, they just might have a chance…
Lives will be lost, love sacrificed, and the whole world will change. Who will survive the explosive sixth and final installment of the Mortal Instruments series?
Girl Made of Stars | Ashley Herring Blake
⭐️⭐️⭐️⭐️⭐️
My thoughts: I have a review of this book here in case you want to check it out.
Mara and Owen are as close as twins can get, so when Mara's friend Hannah accuses Owen of rape, Mara doesn't know what to think. Can her brother really be guilty of such a violent act? Torn between her family and her sense of right and wrong, Mara feels lost, and it doesn't help that things are strained with her ex-girlfriend, Charlie. As Mara, Hannah, and Charlie come together in the aftermath of this terrible crime, Mara must face a trauma from her own past and decide where Charlie fits into her future. With sensitivity and openness, this timely novel confronts the difficult questions surrounding consent, victim blaming, and sexual assault.
The Wicked Deep | Shea Ernshaw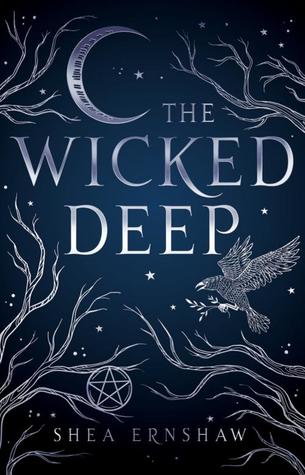 ⭐️⭐️
My thoughts: I have a review of this book here in case you want to check it out.
Where, two centuries ago, three sisters were sentenced to death for witchery. Stones were tied to their ankles and they were drowned in the deep waters surrounding the town.
Now, for a brief time each summer, the sisters return, stealing the bodies of three weak-hearted girls so that they may seek their revenge, luring boys into the harbor and pulling them under.
Like many locals, seventeen-year-old Penny Talbot has accepted the fate of the town. But this year, on the eve of the sisters' return, a boy named Bo Carter arrives; unaware of the danger he has just stumbled into.
Mistrust and lies spread quickly through the salty, rain-soaked streets. The townspeople turn against one another. Penny and Bo suspect each other of hiding secrets. And death comes swiftly to those who cannot resist the call of the sisters.
But only Penny sees what others cannot. And she will be forced to choose: save Bo, or save herself.
Twisted Fate | Jessi Elliot
⭐️.5
My thoughts: This book was one of my most anticipated books of this year, and I had such high hopes, but unfortunately it ended up really disappointing me. When I first heard it was about faeries, I added to my TBR because I usually tend to love those type of books, but I felt that I didn't get much from this one.
For starters, I didn't like neither of the characters. I found them so lineal and underdeveloped, and none of them hardly had any development throughout the story. The romance happened so fast and was super insta-lovey, and I basically didn't care about any of them most of the time.
The story felt flat for me, and I found most of it a bit anticlimactic. The thing that intrigued me the most about this book was the faeries, and I felt like most of the book was focused on the romance and drama part that I hardly knew anything about them. Also it appeared as if it was a vampire story, but then the author decided to swap it for faeries instead, because the I-feed-on-human-feelings thing was so odd and I didn't like it that much.
Aurora Marshall is sharp, witty, and always has a plan. Ready to finish her business degree and graduate, her life is going smoothly—until the night she meets Tristan Westbrook.
Tristan, the overbearing, gorgeous fae leader, and an admired businessman in the human world, is all kinds of dangerous. While he finds Aurora intriguing, her refusal to bend to his will keeps them locked in a constant power struggle.
Entering into a deal is the only way to escape Tristan's clutches, which only plunges Aurora deeper into the fae world. With her future at stake, she is forced to handle his arrogance and extraordinary fae abilities as she fights to stay grounded in her mundane life.
Not to mention her struggle to ignore the growing attraction she knows she shouldn't feel for the man who kidnapped her.
When people said college would be the most exciting time of her life, Aurora never thought this is what they meant.
The Bane Chronicles | Cassandra Clare 
⭐️⭐️⭐️⭐️
My thoughts: I've only read four short stories, so technically I haven't finished this book yet, but I still wanted to count them. I was talking with my friend and she told me to read a few of them so I could understand some of the events that happened in The Mortal Instruments and will be happening in some upcoming Shadowhunters books, and though I didn't particularly loved one of them, I freaking adored the novella about Raphael's story and the date Alec and Magnus had.
This collection of eleven short stories illuminates the life of the enigmatic Magnus Bane, whose alluring personality, flamboyant style, and sharp wit populate the pages of the #1 New York Times bestselling series, The Mortal Instruments and The Infernal Devices.
Originally released one-by-one as e-only short stories by Cassandra Clare, Maureen Johnson, and Sarah Rees Brennan, this compilation presents all ten together in print for the first time and includes a never-before-seen eleventh tale, as well as new illustrated material.
What books have you read this past month and which one was you most and least favorite? Let me know if you've read any of the books I've mentioned above, or if you have them on your TBR!
Follow me on BlogLovin'
Goodreads | Instagram | Twitter | Contact Me