Hello bookworms! I'm Nia and today I'm going to be recommending some books.
I've came across this idea while thinking about A Court of Thorns and Roses, and because I really loved the different faerie courts that much, I decided to recommending you some books that have something to do with the different courts.
There is no particular reason connected to the courts, but when I thought about the Spring Court, I thought about flowers and an amazing character development, or simply books that remind me of spring or a certain character in the court (not Tamlin, I promise). So these books have some of those elements I've mentioned in common.
Without any further ado, let's start with the recommendations!
The Falconer | Elizabeth May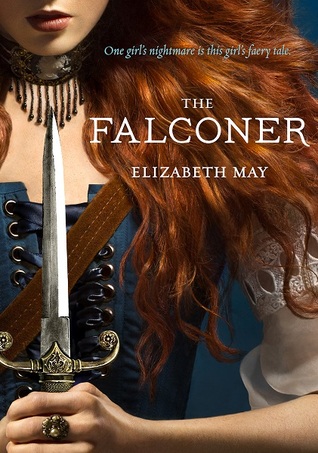 My thoughts: You'll probably see me gush about these books already here, but I highly recommend them. I don't know why, but somehow when I think about them, I associate them with the Spring Court. I absolutely adore the dynamics between all of the characters, and Aileana had an amazing development throughout the entire trilogy. I've recently finished the series, but I have to say they made it to my list of favorite books, and I'll be talking about them more in the future.
I have a review of The Falconer and The Vanishing Throne, in case you're interested and want to check them out.
She's a stunner.
Edinburgh, 1844. Eighteen-year-old Lady Aileana Kameron, the only daughter of the Marquess of Douglas, has everything a girl could dream of: brains, charm, wealth, a title—and drop-dead beauty.
She's a liar.
But Aileana only looks the part of an aristocratic young lady. she's leading a double life: She has a rare ability to sense the sìthíchean—the faery race obsessed with slaughtering humans—and, with the aid of a mysterious mentor, has spent the year since her mother died learning how to kill them.
She's a murderer.
Now Aileana is dedicated to slaying the fae before they take innocent lives. With her knack for inventing ingenious tools and weapons—from flying machines to detonators to lightning pistols—ruthless Aileana has one goal: Destroy the faery who destroyed her mother.
She's a Falconer.
The last in a line of female warriors born with a gift for hunting and killing the fae, Aileana is the sole hope of preventing a powerful faery population from massacring all of humanity. Suddenly, her quest is a lot more complicated. She still longs to avenge her mother's murder—but she'll have to save the world first.
The first volume of a trilogy from an exciting new voice in young adult fantasy, this electrifying thriller combines romance and action, steampunk technology and Scottish lore in a deliciously addictive read.
Truthwitch | Susan Dennard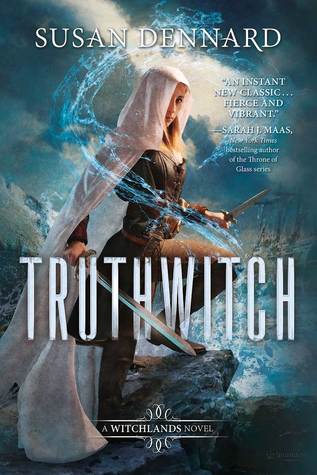 My thoughts: Again, this is another recent read of mine, but just like The Falconer, whenever I think about this novel, I think about spring. The world in this series was simply amazing. I loved how it was introduced to us, and also it had a very strong and beautiful female friendship with strong characters. I still have to read the second installment, but so far I highly recommend these books!
Young witches Safiya and Iseult have a habit of finding trouble. After clashing with a powerful Guildmaster and his ruthless Bloodwitch bodyguard, the friends are forced to flee their home.
Safi must avoid capture at all costs as she's a rare Truthwitch, able to discern truth from lies. Many would kill for her magic, so Safi must keep it hidden – lest she be used in the struggle between empires. And Iseult's true powers are hidden even from herself.
In a chance encounter at Court, Safi meets Prince Merik and makes him a reluctant ally. However, his help may not slow down the Bloodwitch now hot on the girls' heels. All Safi and Iseult want is their freedom, but danger lies ahead. With war coming, treaties breaking and a magical contagion sweeping the land, the friends will have to fight emperors and mercenaries alike. For some will stop at nothing to get their hands on a Truthwitch.
The Strange and Beautiful Sorrows of Ava Lavender | Leslye Walton
My thoughts: I've already talked about this book, but if you're looking for something unique and different, just pick up this book. It has such a whimsical and lyrical writing, and the story is so powerful and heartbreaking at the same time. It was very interesting to read bout the different generations of these characters and their backstory, and then reading about Ava and her life.
Foolish love appears to be the Roux family birthright, an ominous forecast for its most recent progeny, Ava Lavender. Ava—in all other ways a normal girl—is born with the wings of a bird.
In a quest to understand her peculiar disposition and a growing desire to fit in with her peers, sixteen-year old Ava ventures into the wider world, ill-prepared for what she might discover and naïve to the twisted motives of others. Others like the pious Nathaniel Sorrows, who mistakes Ava for an angel and whose obsession with her grows until the night of the Summer Solstice celebration.
That night, the skies open up, rain and feathers fill the air, and Ava's quest and her family's saga build to a devastating crescendo.
The Kiss of Deception | Mary E. Pearson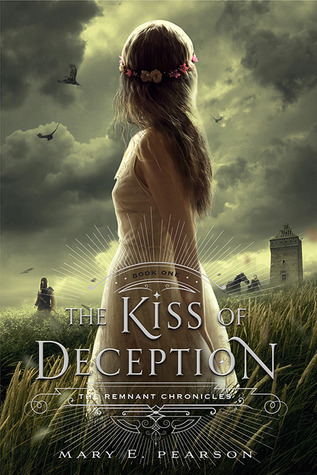 My thoughts: It's been a while since I've talked about this trilogy, but I just love it so much I needed to mention them in this recommendations' post. Again, it has such an intelligent character and really good dynamics between characters. The world was super interesting, and somehow whenever it's spring I cannot help but think about these books.
A princess must find her place in a reborn world.
She flees on her wedding day.
She steals ancient documents from the Chancellor's secret collection.
She is pursued by bounty hunters sent by her own father.
She is Princess Lia, seventeen, First Daughter of the House of Morrighan.
The Kingdom of Morrighan is steeped in tradition and the stories of a bygone world, but some traditions Lia can't abide. Like having to marry someone she's never met to secure a political alliance.
Fed up and ready for a new life, Lia flees to a distant village on the morning of her wedding. She settles in among the common folk, intrigued when two mysterious and handsome strangers arrive—and unaware that one is the jilted prince and the other an assassin sent to kill her. Deceptions swirl and Lia finds herself on the brink of unlocking perilous secrets—secrets that may unravel her world—even as she feels herself falling in love.
The Female of the Species | Mindy McGinnis 
My thoughts: Oh well… it wouldn't be a recommendations' post if I didn't talk about this book, so… here we are. Again. I know you're probably tired of me gushing about The Female of the Species, but trust me, you want to read this novel! I'm planning on re-reading it next month, because lately I've been thinking a lot about it, and I think spring is the perfect time to read it.
Alex Craft knows how to kill someone. And she doesn't feel bad about it.
Three years ago, when her older sister, Anna, was murdered and the killer walked free, Alex uncaged the language she knows best—the language of violence. While her own crime goes unpunished, Alex knows she can't be trusted among other people. Not with Jack, the star athlete who wants to really know her but still feels guilty over the role he played the night Anna's body was discovered. And not with Peekay, the preacher's kid with a defiant streak who befriends Alex while they volunteer at an animal shelter. Not anyone.
As their senior year unfolds, Alex's darker nature breaks out, setting these three teens on a collision course that will change their lives forever.
Girl Made of Stars | Ashley Herrin Blake
My thoughts: This is the perfect time to recommend you this book because it's coming out in May! This is such a powerful and heartbreaking story, but I highly recommend it because it was amazing. I loved Mara's character development and the strong female friendship, and basically how real it felt and how much I empathize with Mara. I might say it wasn't your typical contemporary, and sometimes it was a bit hard to read, but it was so worth it and I think everyone should pick it up!
I have a review of this book here in case you want to check it out!
Mara and Owen are about as close as twins can get. So when Mara's friend Hannah accuses Owen of rape, Mara doesn't know what to think. Can the brother she loves really be guilty of such a violent crime? Torn between the family she loves and her own sense of right and wrong, Mara is feeling lost, and it doesn't help that things have been strained with her ex and best friend since childhood, Charlie.
As Mara, Hannah, and Charlie navigate this new terrain, Mara must face a trauma from her own past and decide where Charlie fits in her future. With sensitivity and openness, this timely novel confronts the difficult questions surrounding consent, victim blaming, and sexual assault.
What books would you recommend me based on these things I've talked about? Let me know if you've also read any of these ones I've mentioned above, and if you enjoyed them or not!
Follow me on BlogLovin'
Goodreads | Instagram | Twitter | Contact Me