Hello bookworms! I'm Nia and today I'm going to talk about my most anticipated releases of this month of May.
Grab a cup of coffee or tea or a snack because this is going to be a loong list. I know already that May usually is one of the months that has more new releases, but I was shocked to see how many books I have on this list. There are a few that I've already pre-ordered and others that I really want to buy, but I'm so excited to read all of them (my wallet is not as much as I am!).
I'm going to be leaving synopsis of each book I'm going to mention in this post in case you're interested in reading it and want to know what it is about.
Without any further ado, let's start with the post!
Everywhere You Want to Be | Christina June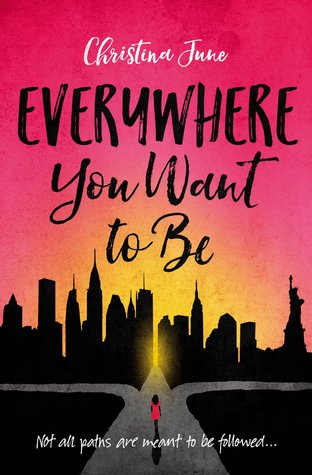 Pub. Date: May 1st
Matilda Castillo has always done what she was told, but when she gets injured senior years, she watches her dreams of becoming a contemporary dancer slip away. So when Tilly gets a once-in-a-lifetime opportunity to spend the summer with a New York dance troupe, nothing can stop her from saying yes–not her mother, not her fears of the big city, and not the commitment she made to Georgetown. Tilly's mother allows her to go on two conditions: one, Tilly will regularly visit her abuela in New Jersey, and two, after the summer, she'll give up dancing and go off to college.
Armed with her red vintage sunglasses and her pros and cons lists, Tilly strikes out, determined to turn a summer job into a career. Along the way she meets new friends … and new enemies. Tilly isn't the only one desperate to dance, and fellow troupe member Sabrina Wolfrik intends to succeed at any cost. But despite dodging sabotage and blackmail attempts from Sabrina, Tilly can't help but fall in love with the city, especially since Paolo, a handsome musician from her past, is also calling New York home for the summer.
As the weeks wind down and the competition with Sabrina heats up, Tilly's future is on the line. She must decide whether to follow her mother's path to Georgetown or leap into the unknown to pursue her own dreams.
The Lies They Tell | Gillian French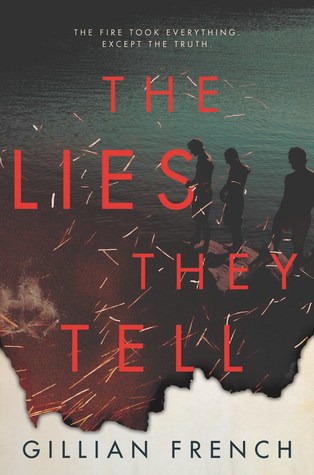 Pub. Date: May 1st
Everyone in Tenney's Harbor, Maine, has heard of the Garrison tragedy. A mysterious fire. A family of five reduced to one. For people like Pearl Haskins—whose dad was the caretaker of the Garrison property when the house went up in flames—the whispers about that night are more than upsetting. They hurt. With her disgraced father now trying to find steady work in between booze benders, Pearl is stuck waiting tables at the town's country club where the rich townspeople come in the summer to flaunt their money and gossip about one another.
This year, a group of privileged boys has made a point of sitting in Pearl's section—throwing careless insults her way while also attempting to flirt. Though she's repulsed by everything they stand for, she's drawn to the quiet leader of the pack, Tristan—the last surviving Garrison. He wasn't home the night a blaze took his entire family, and the sadness coming off him in waves is hard to ignore. Befriending the summer boys might irk her to her core, but inside their fold of elite parties and reckless whims could be answers to what happened the night of the fire. And that's just what she finds.
Hidden beneath the glittering façade of wealth and luxury, Pearl discovers a dark and twisted web of lies and betrayals that, once untangled, will leave no life in Tenney's Harbor unchanged. That is…if it doesn't take Pearl's first.
Song of Blood and Stone | L. Penelope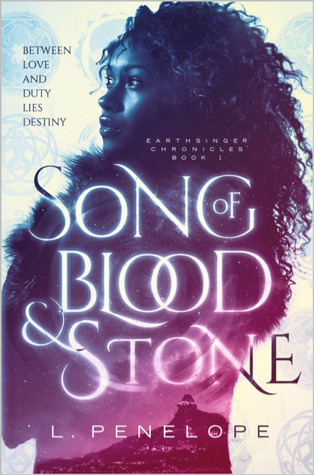 Pub. Date: May 1st
Orphaned and alone, Jasminda lives in a land where cold whispers of invasion and war linger on the wind. Jasminda herself is an outcast in her homeland of Elsira, where her gift of Earthsong is feared. When ruthless soldiers seek refuge in her isolated cabin, they bring with them a captive–an injured spy who threatens to steal her heart.
Jack's mission behind enemy lines to prove that the Mantle between Elsira and Lagamiri is about to fall nearly cost him his life, but he is saved by the healing Song of a mysterious young woman. Now he must do whatever it takes to save Elsira and it's people from the True Father and he needs Jasminda's Earthsong to do it. They escape their ruthless captors and together they embark on a perilous journey to save Elsira and to uncover the secrets of The Queen Who Sleeps.
Thrust into a hostile society, Jasminda and Jack must rely on one another even as secrets jeopardize their bond. As an ancient evil gains power, Jasminda races to unlock a mystery that promises salvation.
The fates of two nations hang in the balance as Jasminda and Jack must choose between love and duty to fulfill their destinies and end the war.
A Court of Frost and Starlight | Sarah J. Maas
Pub. Date: May 1st
The Winter Solstice. In a week. I was still new enough to being High Lady that I had no idea what my formal role was to be. If we'd have a High Priestess do some odious ceremony, as lanthe had done the year before. A year. Gods, nearly a year since Rhys had called in his bargain, desperate to get me away from the poison of the Spring Court to save me from my despair. Had he been only a minute later, the Mother knew what would have happened. Where I'd now be. Snow swirled and eddied in the garden, catching in the brown fibers of the burlap covering the shrubs My mate who had worked so hard and so selflessly, all without hope that I would ever be with him We had both fought for that love, bled for it. Rhys had died for it.
Royals | Rachel Hawkins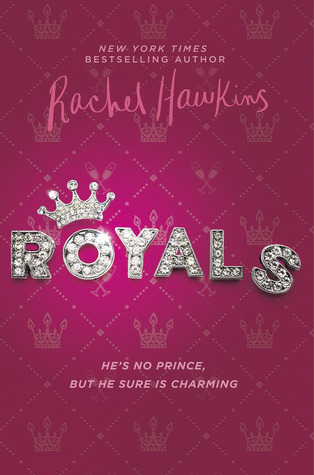 Pub. Date: May 1st
Meet Daisy Winters. She's an offbeat sixteen-year-old Floridian with mermaid-red hair; a part time job at a bootleg Walmart, and a perfect older sister who's nearly engaged to the Crown Prince of Scotland. Daisy has no desire to live in the spotlight, but relentless tabloid attention forces her to join Ellie at the relative seclusion of the castle across the pond.
While the dashing young Miles has been appointed to teach Daisy the ropes of being regal, the prince's roguish younger brother kicks up scandal wherever he goes, and tries his best to take Daisy along for the ride. The crown–and the intriguing Miles–might be trying to make Daisy into a lady . . . but Daisy may just rewrite the royal rulebook to suit herself.
Brightly Burning | Alexa Donne
Pub. Date: May 1st
Seventeen-year-old Stella Ainsley wants just one thing: to go somewhere—anywhere—else. Her home is a floundering spaceship that offers few prospects, having been orbiting an ice-encased Earth for two hundred years. When a private ship hires her as a governess, Stella jumps at the chance. The captain of the Rochester, nineteen-year-old Hugo Fairfax, is notorious throughout the fleet for being a moody recluse and a drunk. But with Stella he's kind.
But the Rochester harbors secrets: Stella is certain someone is trying to kill Hugo, and the more she discovers, the more questions she has about his role in a conspiracy threatening the fleet.
The Smoke Thieves | Sally Green
Pub. Date: May 1st
A princess, a traitor, a hunter and a thief. Four teenagers with the fate of the world in their hands. Four nations destined for conflict.
In Brigant, Princess Catherine prepares for a loveless political marriage arranged by her brutal and ambitious father. In Calidor, downtrodden servant March seeks revenge on the prince who betrayed his people. In Pitoria, feckless Edyon steals cheap baubles for cheaper thrills as he drifts from town to town. And in the barren northern territories, thirteen-year-old Tash is running for her life as she plays bait for the gruff demon hunter Gravell.
As alliances shift and shatter, and old certainties are overturned, our four heroes find their past lives transformed and their futures inextricably linked by the unpredictable tides of magic and war. Who will rise and who will fall? And who will claim the ultimate prize?
Allied | Amy Tintera
Pub. Date: May 1st
Emelina Flores and her sister, Olivia, were determined to bring peace to the people of Ruina. But as the war for liberation raged on, what triumph and freedom meant to Em and Olivia slowly changed. As Olivia's violence and thirst for vengeance became her only ambition, Em was left to pick up the pieces.
But it's not only Em who is upset by Olivia's increased violence. Other members of the Ruined army are beginning to see the cracks, and soon a small group of them defects from Olivia's army and joins Em instead. The two sisters are soon pitted against each other in an epic battle for the kingdom and the future, and only one will win.
The Beast's Heart | Leife Shallcross 
Pub. Date: May 3rd
I am neither monster nor man—yet I am both.
I am the Beast.
The day I was cursed to this wretched existence was the day I was saved—although it did not feel so at the time.
My redemption sprung from contemptible roots; I am not proud of what I did the day her father happened upon my crumbling, isolated chateau. But if loneliness breeds desperation then I was desperate indeed, and I did what I felt I must. My shameful behaviour was unjustly rewarded.
My Isabeau. She opened my eyes, my mind and my heart; she taught me how to be human again.
And now I might lose her forever.
I Was Born For This | Alice Oseman
Pub. Date: May 3rd
For Angel Rahimi, life is only about one thing: The Ark – a pop-rock trio of teenage boys who are currently taking the world by storm. Being part of The Ark's fandom has given her everything – her friendships, her dreams, her place in the world.
Jimmy Kaga-Ricci owes everything to The Ark too. He's their frontman – and playing in a band is all he's ever dreamed of doing. It's just a shame that recently everything in his life seems to have turned into a bit of a nightmare.
Because that's the problem with dreaming – eventually, inevitably, real life arrives with a wake-up call. And when Angel and Jimmy are unexpectedly thrust together, they will discover just how strange and surprising facing up to reality can be.
The Surface Breaks | Louise O'Neill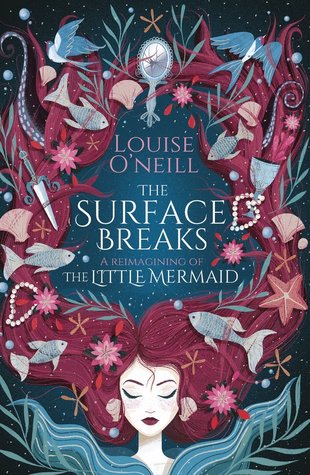 Pub. Date: May 3rd
Deep beneath the sea, off the cold Irish coast, Gaia is a young mermaid who dreams of freedom from her controlling father. On her first swim to the surface, she is drawn towards a human boy. She longs to join his carefree world, but how much will she have to sacrifice? What will it take for the little mermaid to find her voice? Hans Christian Andersen's original fairy tale is reimagined through a searing feminist lens, with the stunning, scalpel-sharp writing and world building that has won Louise her legions of devoted fans. A book with the darkest of undercurrents, full of rage and rallying cries: storytelling at its most spellbinding.
Undead Girl Gang | Lily Anderson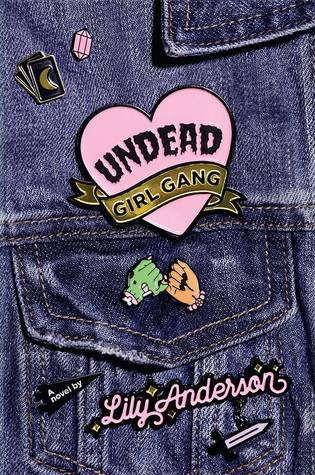 Pub. Date: May 8th
Mila Flores and her best friend Riley have always been inseparable. There's not much excitement in their small town of Cross Creek, so Mila and Riley make their own fun, devoting most of their time to Riley's favorite activity: amateur witchcraft.
So when Riley and two Fairmont Academy mean girls die under suspicious circumstances, Mila refuses to believe everyone's explanation that her BFF was involved in a suicide pact. Instead, armed with a tube of lip gloss and an ancient grimoire, Mila does the unthinkable to uncover the truth: she brings the girls back to life.
Unfortunately, Riley, June, and Dayton have no recollection of their murders, but they do have unfinished business to attend to. Now, with only seven days until the spell wears off and the girls return to their graves, Mila must wrangle the distracted group of undead teens and work fast to discover their murderer…before the killer strikes again.
The Queen Underneath | Stacey Filak
Pub. Date: May 8th
The Above and the Under have a tenuous truce that is shattered after the death of both their respective rulers. Gemma, the new queen of Under, must throw history aside and team up with Tollan, the heir to the Above throne, in order to take down a power that seeks to rule them all.
Their group of rebels is comprised of an assassin, a sex worker, and a palace servant from Above, and we follow their unique perspectives as they are forced to question previously held beliefs. But even with war looming, romance still grows. Challenging gender roles and the expectation that every prince must have a princess, Tollan discovers love with Elam—a young man, a sex worker, and one of Gemma's closest friends.
Game of Secrets | Kim Foster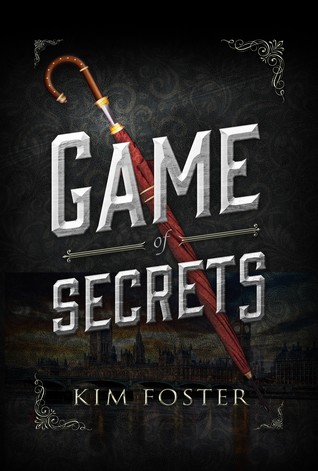 Pub. Date: May 15h
Felicity Cole sells flowers in the streets of Victorian London to feed herself and her young brother. But she has a close-guarded secret–her brother is a Tainted, born with special abilities that society fears and a shadowy organization called the Hunstsman scours the country to eliminate. When Felicity becomes the target of one of these individuals, she discovers something horrible: she's Tainted, too.
Rescued by a mysterious gentleman on the eve of execution, she's whisked away to a school funded by Queen Victoria, established to train selected Tainted into assassins in service of the crown.
Struggling to harness her incredible strength, speed, and agility, and despised by her classmates, all she wants is to use her new position to find a cure so she can be normal and reunited with her brother.
But with the Golden Jubilee fast approaching and the discovery that there's a traitor in their midst, she has no choice but to embrace the one thing she's been fighting all along.
Airporsts, Exes and Other Things I'm Over | Shani Petroff
Pub. Date: May 15th
A bad storm, two canceled flights, stuck in an airport with a hot stranger and the guy who broke her heart… what could go wrong?
After Sari caught her boyfriend Zev cheating on her, their romantic Florida vacation was ruined. She can't get back to NYC soon enough. Unfortunately, mother nature may have different plans. A huge storm is brewing in the Northeast, and flights all over the country are getting canceled—including Sari's. She winds up stuck at the airport for hours. With Zev!
When another stranded passenger (a hot NYU guy) suggests a connecting flight to Boston, Sari jumps at the chance. But when her mom freaks out about her traveling alone, she has no choice—she has to include Zev, and somehow survive being trapped with the guy who broke her heart!
Love & Other Carnivorous Plants | Florence Gonsalves
Pub. Date: May 15th
Freshman year at Harvard was the most anticlimactic year of Danny's life. She's failing pre-med and drifting apart from her best friend. One by one, Danny is losing all the underpinnings of her identity. When she finds herself attracted to an older, edgy girl who she met in rehab for an eating disorder, she finally feels like she might be finding a new sense of self. But when tragedy strikes, her self-destructive tendencies come back to haunt her as she struggles to discover who that self really is.
Onyx and Ivory | Mindee Arnett
Pub. Date: May 15th
They call her Traitor Kate. It's a title Kate Brighton inherited from her father after he tried to assassinate the high king years ago. Now Kate lives as an outcast, clinging to the fringes of society as a member of the Relay, the imperial courier service. Only those most skilled in riding and bow hunting ride for the Relay; and only the fastest survive, for when dark falls, the nightdrakes—deadly flightless dragons—come out to hunt. Fortunately, Kate has a secret edge: she is a wilder, born with magic that allows her to influence the minds of animals. But it's this magic that she needs to keep hidden, as being a wilder is forbidden, punishable by death or exile. And it's this magic that leads her to a caravan massacred by nightdrakes in broad daylight—the only survivor her childhood friend, her first love, the boy she swore to forget, the boy who broke her heart.
The high king's second son, Corwin Tormane, never asked to lead. Even as he waits for the uror—the once-in-a-generation ritual to decide which of the king's children will succeed him—he knows it's always been his brother who will assume the throne. And that's fine by him. He'd rather spend his days away from the palace, away from the sight of his father, broken with sickness from the attempt on his life. But the peacekeeping tour Corwin is on has given him too much time to reflect upon the night he saved his father's life—the night he condemned the would-be killer to death and lost the girl he loved. Which is why he takes it on himself to investigate rumors of unrest in one of the remote city-states, only for his caravan to be attacked—and for him to be saved by Kate.
With their paths once more entangled, Kate and Corwin have to put the past behind them. The threat of drakes who attack in the daylight is only the beginning of a darker menace stirring in the kingdom—one whose origins have dire implications for Kate's father's attack upon the king and will thrust them into the middle of a brewing civil war in the kingdom of Rime.
Girl Made of Stars | Ashley Herrin Blake
Pub. Date: May 15th
Mara and Owen are as close as twins can get, so when Mara's friend Hannah accuses Owen of rape, Mara doesn't know what to think. Can her brother really be guilty of such a violent act? Torn between her family and her sense of right and wrong, Mara feels lost, and it doesn't help that things are strained with her ex-girlfriend, Charlie. As Mara, Hannah, and Charlie come together in the aftermath of this terrible crime, Mara must face a trauma from her own past and decide where Charlie fits into her future. With sensitivity and openness, this timely novel confronts the difficult questions surrounding consent, victim blaming, and sexual assault.  

Monday's Not Coming | Tiffany D. Jackson
Pub. Date: May 22nd
Monday Charles is missing, and only Claudia seems to notice. Claudia and Monday have always been inseparable—more sisters than friends. So when Monday doesn't turn up for the first day of school, Claudia's worried. When she doesn't show for the second day, or second week, Claudia knows that something is wrong. Monday wouldn't just leave her to endure tests and bullies alone. Not after last year's rumors and not with her grades on the line. Now Claudia needs her best—and only—friend more than ever. But Monday's mother refuses to give Claudia a straight answer, and Monday's sister April is even less help.
As Claudia digs deeper into her friend's disappearance, she discovers that no one seems to remember the last time they saw Monday. How can a teenage girl just vanish without anyone noticing that she's gone?
Legendary | Stephanie Garber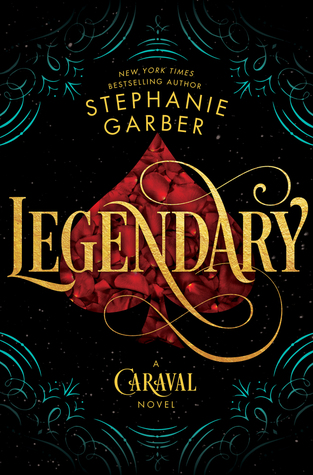 Pub. Date: May 29th
A heart to protect. A debt to repay. A game to win.
After being swept up in the magical world of Caraval, Donatella Dragna has finally escaped her father and saved her sister Scarlett from a disastrous arranged marriage. The girls should be celebrating, but Tella isn't yet free. She made a desperate bargain with a mysterious criminal, and what Tella owes him no one has ever been able to deliver: Caraval Master Legend's true name.
The only chance of uncovering Legend's identity is to win Caraval, so Tella throws herself into the legendary competition once more—and into the path of the murderous heir to the throne, a doomed love story, and a web of secrets…including her sister's. Caraval has always demanded bravery, cunning, and sacrifice. But now the game is asking for more. If Tella can't fulfill her bargain and deliver Legend's name, she'll lose everything she cares about—maybe even her life. But if she wins, Legend and Caraval will be destroyed forever.
Welcome, welcome to Caraval…the games have only just begun.
Listen To Your Heart | Kasie West
Pub. Date: May 29th
Talking to other people isn't Kate Bailey's favorite activity. She'd much rather be out on the lake, soaking up the solitude and sunshine. So when her best friend, Alana, convinces Kate to join their high school's podcast, Kate is not expecting to be chosen as the host. Now she'll have to answer calls and give advice on the air? Impossible.
But to Kate's surprise, she turns out to be pretty good at the hosting gig. Then the podcast gets in a call from an anonymous guy, asking for advice about his unnamed crush. Kate is pretty sure that the caller is gorgeous Diego Martinez, and even surer that the girl in question is Alana. Kate is excited for her friend … until Kate herself starts to develop feelings for Diego. Suddenly, Kate finds that while doling out wisdom to others may be easy, asking for help is tougher than it looks, and following your own advice is even harder.
Kasie West's adorable story of secrets, love, and friendship is sure to win over hearts everywhere.
The Disappearance of Sloane Sullivan | Gia Cribbs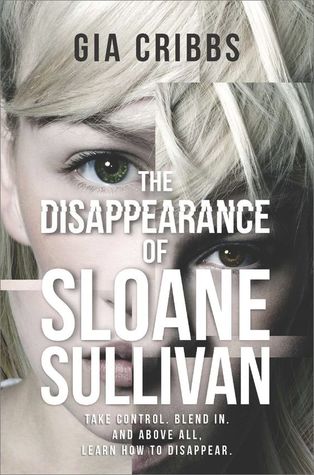 Pub. Date: May 29th
Not the lawyers or the cops. Not her friends or family. Not even the boy who loved her more than anyone. And most certainly not the United States Marshals Service. You know, the people who run the witness protection program or, as it's officially called, the Witness Security Program? Yeah, the WITSEC folks definitely don't want me talking to you.
But I don't care. I have to tell someone.
If I don't, you'll never know how completely wrong things can go. How a single decision can change everything. How, when it really comes down to it, you can't trust anyone. Not even yourself. You have to understand, so it won't happen to you next. Because you never know when the person sitting next to you isn't who they claim to be…and because there are worse things than disappearing.
Lifel1k3 | Jay Kristoff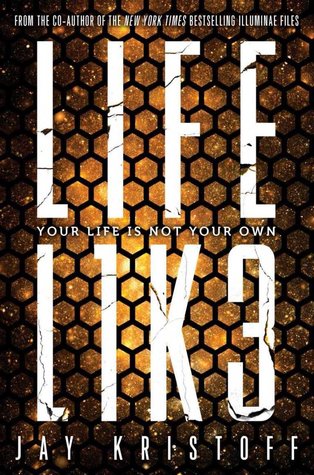 Pub. Date: May 29th
On a floating junkyard beneath a radiation sky, a deadly secret lies buried in the scrap.
Eve isn't looking for secrets—she's too busy looking over her shoulder. The robot gladiator she's just spent six months building has been reduced to a smoking wreck, and the only thing keeping her Grandpa from the grave was the fistful of credits she just lost to the bookies. To top it off, she's discovered she can destroy electronics with the power of her mind, and the puritanical Brotherhood are building a coffin her size. If she's ever had a worse day, Eve can't remember it.
But when Eve discovers the ruins of an android boy named Ezekiel in the scrap pile she calls home, her entire world comes crashing down. With her best friend Lemon Fresh and her robotic conscience, Cricket, in tow, she and Ezekiel will trek across deserts of irradiated glass, infiltrate towering megacities and scour the graveyard of humanity's greatest folly to save the ones Eve loves, and learn the dark secrets of her past.
Even if those secrets were better off staying buried.
What May releases are you most excited about? Are any of these books I've mentioned on your list as well? Let me know if you've read any of them!
Follow me on BlogLovin'
Goodreads | Instagram | Twitter | Contact Me