Hello bookworms! I'm Nia and today I'm going to be talking about the books I want to read this month.
Now the title tells you what this TBR is going to be about, but I had so much fun last month choosing my TBR at random that I decided to try another different thing this month. I must say that I have a couple of books that I chose myself either because they are new releases that I really wanted to read, but the other books were chosen by my friend.
She was incredibly sweet and actually selected about twenty of them for me to read the ones I wanted, so those are the ones I'm going to be talking about. Basically her criteria of selecting my TBR was: books that I want to read but I want to know first what you thought of them.
Without any further ado, let's begin with the post!
Reign of Shadows | Sophie Jordan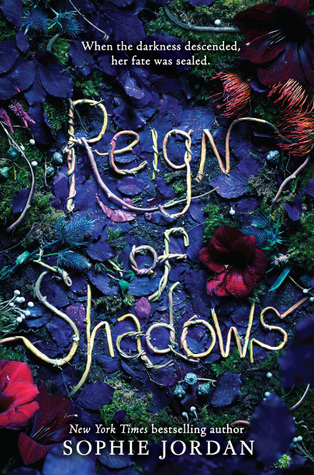 Seventeen years ago, an eclipse cloaked the kingdom of Relhok in perpetual darkness. In the chaos, an evil chancellor murdered the king and queen and seized their throne. Luna, Relhok's lost princess, has been hiding in a tower ever since. Luna's survival depends on the world believing she is dead.
But that doesn't stop Luna from wanting more. When she meets Fowler, a mysterious archer braving the woods outside her tower, Luna is drawn to him despite the risk. When the tower is attacked, Luna and Fowler escape together. But this world of darkness is more treacherous than Luna ever realized.
With every threat stacked against them, Luna and Fowler find solace in each other. But with secrets still unspoken between them, falling in love might be their most dangerous journey yet.
With lush writing and a star–crossed romance, Reign of Shadows is Sophie Jordan at her best.
Daughter of the Siren Queen | Tricia Levenseller
Alosa's mission is finally complete. Not only has she recovered all three pieces of the map to a legendary hidden treasure, but the pirates who originally took her captive are now prisoners on her ship. Still unfairly attractive and unexpectedly loyal, first mate Riden is a constant distraction, but now he's under her orders. And she takes great comfort in knowing that the villainous Vordan will soon be facing her father's justice.
When Vordan exposes a secret her father has kept for years, Alosa and her crew find themselves in a deadly race with the feared Pirate King. Despite the danger, Alosa knows they will recover the treasure first . . . after all, she is the daughter of the Siren Queen.
The Hummingbird Heart | A. G. Howard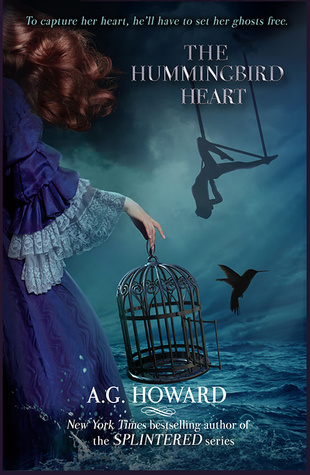 Shortly after escaping a circus tragedy, young Italian orphan, Willow Antoniette, seeks refuge at The Manor of Diversions—a holiday resort in England born of a ghost story. For eleven years, she's raised alongside the children of the resort's owners: Julian, his twin brother, Nick, and their younger sister Emilia. Now that Willow is of marriable age, she's determined to escape finishing school along with everyone's efforts to make her a proper lady. The only man she wants to spend her life with is Julian, after all. Yet how can she tell him, when he thinks of her as nothing but a friend?
As a machinist and engineer, Julian Thornton prefers a governable life. He can't allow his ever-deepening attraction for Willow to distract from his amusement park plans to lure a younger, wealthier clientele to their family's resort. In hopes to escape Willow and find investors, Julian sets off on a transatlantic ocean liner headed for the St. Louis World's Fair, unaware Willow has secretly stowed away on the same ship.
A tiny, mute orphan named Newton and a pair of haunted Italian shoes bring Willow and Julian face to face on deck. Forced to work together to solve the mystery of Newton and his vindictive, ghostly companion, Julian and Willow can no longer fight their untapped passions. However, time to admit their true feelings is running out, for the ghost and her murderer have enlisted them as unsuspecting pawns in a karmic game of cat-and-mouse that could cost all of them their lives.
The Traitor's Kiss | Erin Beaty
An obstinate girl who will not be married. A soldier desperate to prove himself. A kingdom on the brink of war.
With a sharp tongue and an unruly temper, Sage Fowler is not what they'd call a lady―which is perfectly fine with her. Deemed unfit for marriage, Sage is apprenticed to a matchmaker and tasked with wrangling other young ladies to be married off for political alliances. She spies on the girls―and on the soldiers escorting them.
As the girls' military escort senses a political uprising, Sage is recruited by a handsome soldier to infiltrate the enemy ranks. The more she discovers as a spy, the less certain she becomes about whom to trust―and Sage becomes caught in a dangerous balancing act that will determine the fate of her kingdom.
The Traitor's Game | Jennifer E. Nielsen
Nothing is as it seems in the kingdom of Antora. Kestra Dallisor has spent three years in exile in the Lava Fields, but that won't stop her from being drawn back into her father's palace politics. He's the right hand man of the cruel king, Lord Endrick, which makes Kestra a valuable bargaining chip. A group of rebels knows this all too well – and they snatch Kestra from her carriage as she reluctantly travels home.The kidnappers want her to retrieve the lost Olden Blade, the only object that can destroy the immortal king, but Kestra is not the obedient captive they expected. Simon, one of her kidnappers, will have his hands full as Kestra tries to foil their plot, by force, cunning, or any means necessary. As motives shift and secrets emerge, both will have to decide what – and who – it is they're fighting for.
Ace of Shades | Amanda Foody
Enne Salta was raised as a proper young lady, and no lady would willingly visit New Reynes, the so-called City of Sin. But when her mother goes missing, Enne must leave her finishing school—and her reputation—behind to follow her mother's trail to the city where no one survives uncorrupted.
Frightened and alone, her only lead is a name: Levi Glaisyer. Unfortunately, Levi is not the gentleman she expected—he's a street lord and a con man. Levi is also only one payment away from cleaning up a rapidly unraveling investment scam, so he doesn't have time to investigate a woman leading a dangerous double life. Enne's offer of compensation, however, could be the solution to all his problems.
Their search for clues leads them through glamorous casinos, illicit cabarets and into the clutches of a ruthless mafia donna. As Enne unearths an impossible secret about her past, Levi's enemies catch up to them, ensnaring him in a vicious execution game where the players always lose. To save him, Enne will need to surrender herself to the city…
And she'll need to play.
Tyler Johnson Was Here | Jay Coles
When Marvin Johnson's twin, Tyler, goes to a party, Marvin decides to tag along to keep an eye on his brother. But what starts as harmless fun turns into a shooting, followed by a police raid.
The next day, Tyler has gone missing, and it's up to Marvin to find him. But when Tyler is found dead, a video leaked online tells an even more chilling story: Tyler has been shot and killed by a police officer. Terrified as his mother unravels and mourning a brother who is now a hashtag, Marvin must learn what justice and freedom really mean.
Sky In the Deep | Adrienne Young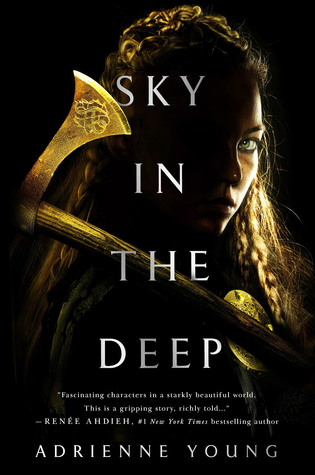 Raised to be a warrior, seventeen-year-old Eelyn fights alongside her Aska clansmen in an ancient rivalry against the Riki clan. Her life is brutal but simple: fight and survive. Until the day she sees the impossible on the battlefield — her brother, fighting with the enemy — the brother she watched die five years ago.
Faced with her brother's betrayal, she must survive the winter in the mountains with the Riki, in a village where every neighbor is an enemy, every battle scar possibly one she delivered. But when the Riki village is raided by a ruthless clan thought to be a legend, Eelyn is even more desperate to get back to her beloved family.
She is given no choice but to trust Fiske, her brother's friend, who sees her as a threat. They must do the impossible: unite the clans to fight together, or risk being slaughtered one by one. Driven by a love for her clan and her growing love for Fiske, Eelyn must confront her own definition of loyalty and family while daring to put her faith in the people she's spent her life hating.
Renegades | Marissa Meyer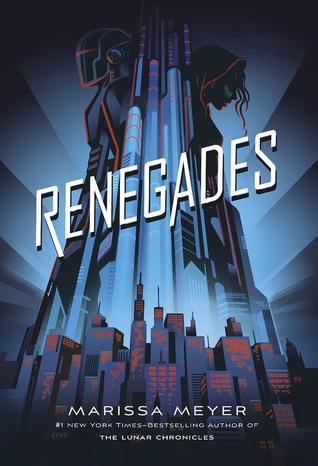 Secret Identities. Extraordinary Powers. She wants vengeance. He wants justice.
The Renegades are a syndicate of prodigies — humans with extraordinary abilities — who emerged from the ruins of a crumbled society and established peace and order where chaos reigned. As champions of justice, they remain a symbol of hope and courage to everyone… except the villains they once overthrew.
Nova has a reason to hate the Renegades, and she is on a mission for vengeance. As she gets closer to her target, she meets Adrian, a Renegade boy who believes in justice — and in Nova. But Nova's allegiance is to a villain who has the power to end them both.
Lord of Shadows | Cassandra Clare
Emma Carstairs has learned that the love she shares with her parabatai, Julian Blackthorn, isn't just forbidden—it could destroy them both. She knows she should run from Julian. But how can she when the Blackthorns are threatened by enemies on all sides?
Their only hope is the Black Volume of the Dead, a spell book of terrible power. Everyone wants it. Only the Blackthorns can find it. Spurred on by a dark bargain with the Seelie Queen, Emma; her best friend, Cristina; and Mark and Julian Blackthorn journey into the Courts of Faerie, where glittering revels hide bloody danger and no promise can be trusted. Meanwhile, rising tension between Shadowhunters and Downworlders has produced the Cohort, an extremist group of Shadowhunters dedicated to registering Downworlders and "unsuitable" Nephilim. They'll do anything in their power to expose Julian's secrets and take the Los Angeles Institute for their own.
When Downworlders turn against the Clave, a new threat rises in the form of the Lord of Shadows—the Unseelie King, who sends his greatest warriors to slaughter those with Blackthorn blood and seize the Black Volume. As dangers close in, Julian devises a risky scheme that depends on the cooperation of an unpredictable enemy. But success may come with a price he and Emma cannot even imagine, one that will bring with it a reckoning of blood that could have repercussions for everyone and everything they hold dear.
Empress of a Thousand Skies | Rhoda Belleza
The only surviving heir to an ancient Kalusian dynasty, Rhee has spent her life training to destroy the people who killed her family. Now, on the eve of her coronation, the time has finally come for Rhee to claim her throne – and her revenge.
Alyosha is a Wraetan who has risen above his war refugee origins to find fame as the dashing star of a DroneVision show. Despite his popularity, Aly struggles with anti-Wraetan prejudices and the pressure of being perfect in the public eye.
Their paths collide with one brutal act of violence: Rhee is attacked, barely escaping with her life. Aly is blamed for her presumed murder.
The princess and her accused killer are forced to go into hiding – even as a war between planets is waged in Rhee's name. But soon, Rhee and Aly discover that the assassination attempt is just one part of a sinister plot. Bound together by an evil that only they can stop, the two fugitives must join forces to save the galaxy.
Shadowsong | S. Jae-Jones
Six months after the end of Wintersong, Liesl is working toward furthering both her brother's and her own musical careers. Although she is determined to look forward and not behind, life in the world above is not as easy as Liesl had hoped. Her younger brother Josef is cold, distant, and withdrawn, while Liesl can't forget the austere young man she left beneath the earth, and the music he inspired in her.
When troubling signs arise that the barrier between worlds is crumbling, Liesl must return to the Underground to unravel the mystery of life, death, and the Goblin King—who he was, who he is, and who he will be. What will it take to break the old laws once and for all? What is the true meaning of sacrifice when the fate of the world—or the ones Liesl loves—is in her hands?
Flame in The Mist | Renée Ahdieh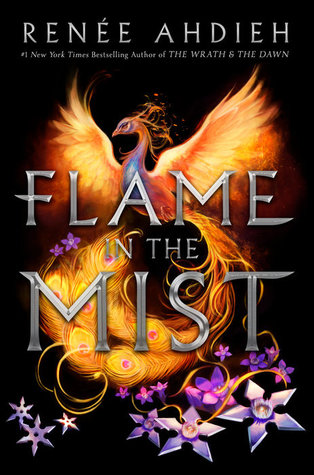 The only daughter of a prominent samurai, Mariko has always known she'd been raised for one purpose and one purpose only: to marry. Never mind her cunning, which rivals that of her twin brother, Kenshin, or her skills as an accomplished alchemist. Since Mariko was not born a boy, her fate was sealed the moment she drew her first breath.
So, at just seventeen years old, Mariko is sent to the imperial palace to meet her betrothed, a man she did not choose, for the very first time. But the journey is cut short when Mariko's convoy is viciously attacked by the Black Clan, a dangerous group of bandits who've been hired to kill Mariko before she reaches the palace.
The lone survivor, Mariko narrowly escapes to the woods, where she plots her revenge. Dressed as a peasant boy, she sets out to infiltrate the Black Clan and hunt down those responsible for the target on her back. Once she's within their ranks, though, Mariko finds for the first time she's appreciated for her intellect and abilities. She even finds herself falling in love—a love that will force her to question everything she's ever known about her family, her purpose, and her deepest desires.
What books do you want to read in May? Have you read any of the ones I've mentioned above? Let me know if you liked them or if you have them on your TBR as well!
Follow me on BlogLovin'
Goodreads | Instagram | Twitter | Contact Me