Hello bookworms! I'm Nia and today I'm going to be recommending some books to get you out of a reading slump.
Let me first start by saying: reading slumps suck. They are the worst, and sometimes it's hard to find a nice book to read and purely focus on them. But today I wanted to recommend some books that have helped me in the past or I think would be really good ones to read when you're in a reading slump or don't really know what to read.
Usually I find that contemporary books are the best to read when you're in a reading slump. They are really fast paced and don't require a lot of attention, so along with some contemporaries, I'll also be recommending a few fantasy novels that I think are so fast paced and easy to read.
Without any further ado, let's begin!
The Cruel Prince | Holly Black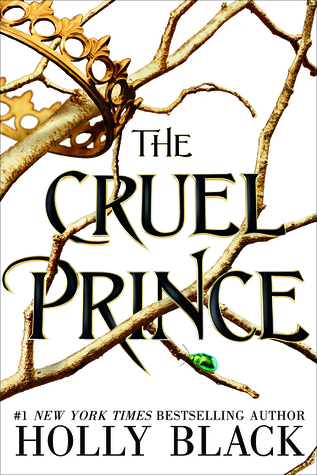 My thoughts: I know this is one of the most hyped books of this year, and probably most of you have already read them, but honestly I was pretty surprised with how fast paced this novel was. It took me almost nothing to focus on the story, and I wanted to kept reading until the very end. It had its flaws, but I'd say: if you're in the middle of a reading slump, go for this! The story was quite easy to follow, and the characters were so unlikeable and imperfect, but still it was such a great story.
I have a review of this book here in case you want to check it out.
Jude was seven when her parents were murdered and she and her two sisters were stolen away to live in the treacherous High Court of Faerie. Ten years later, Jude wants nothing more than to belong there, despite her mortality. But many of the fey despise humans. Especially Prince Cardan, the youngest and wickedest son of the High King.
To win a place at the Court, she must defy him–and face the consequences.
As Jude becomes more deeply embroiled in palace intrigues and deceptions, she discovers her own capacity for trickery and bloodshed. But as betrayal threatens to drown the Courts of Faerie in violence, Jude will need to risk her life in a dangerous alliance to save her sisters, and Faerie itself.
Reign of Shadows | Sophie Jordan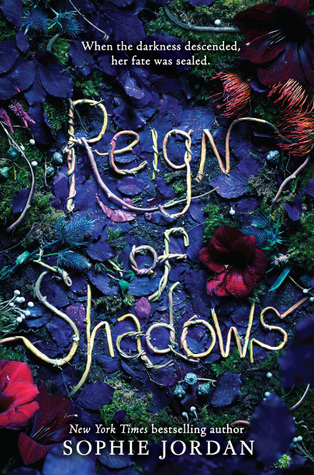 My thoughts: I must admit this was a solid read for me, but it wasn't the best book I've read. However, it's great if you're in a reading slump, because the whole story is so easy to follow, despite being a high fantasy. I liked the world and the concept, and the main character's development. It was such a cool idea, and it took me less than 4 hours to finish it. I would say the sequel isn't as good as this first installment, but I'd still give it a go if you're looking for a fast paced novel.
Seventeen years ago, an eclipse cloaked the kingdom of Relhok in perpetual darkness. In the chaos, an evil chancellor murdered the king and queen and seized their throne. Luna, Relhok's lost princess, has been hiding in a tower ever since. Luna's survival depends on the world believing she is dead.
But that doesn't stop Luna from wanting more. When she meets Fowler, a mysterious archer braving the woods outside her tower, Luna is drawn to him despite the risk. When the tower is attacked, Luna and Fowler escape together. But this world of darkness is more treacherous than Luna ever realized.
With every threat stacked against them, Luna and Fowler find solace in each other. But with secrets still unspoken between them, falling in love might be their most dangerous journey yet.
The Brightsiders | Jen Wilde
My thoughts: I'm currently reading this book by the time I'm writing this post (I'm halfway through), but nonetheless I still think this is such a great diverse book if you're in a reading slump. I have a weakness when it comes to books about rock stars or any type of musicians, so I knew going through this one that it was going to be a really fluffy, adorable story. So far I'm loving the friendship and diversity, and I'm really enjoying it. Also I know it hasn't come out yet, but I'm pretty sure that by the time this is posted, I think it'll be already out.
As a rock star drummer in the hit band The Brightsiders, Emmy King's life should be perfect. But there's nothing the paparazzi love more than watching a celebrity crash and burn. When a night of partying lands Emmy in hospital and her girlfriend in jail, she's branded the latest tabloid train wreck.
Luckily, Emmy has her friends and bandmates, including the super-swoonworthy Alfie, to help her pick up the pieces of her life. She knows hooking up with a band member is exactly the kind of trouble she should be avoiding, and yet Emmy and Alfie Just. Keep. Kissing.
Will the inevitable fallout turn her into a clickbait scandal (again)? Or will she find the strength to stand on her own?
Ace of Shades | Amanda Foody
My thoughts: I freaking adored this book. I loved the story, the characters and everything related to this novel. And one of the reasons why I'm recommending this book is because it was so easy to read! I was so engrossed in the story that I couldn't stop reading. The story was so unique, and the writing fit so well with the tone the novel set to us, that I can't help but recommend it to everyone. If you're a fan of Six of Crows, just pick up this one.
I have a review of this book here in case you want to check it out.
Enne Salta was raised as a proper young lady, and no lady would willingly visit New Reynes, the so-called City of Sin. But when her mother goes missing, Enne must leave her finishing school—and her reputation—behind to follow her mother's trail to the city where no one survives uncorrupted.
Frightened and alone, her only lead is a name: Levi Glaisyer. Unfortunately, Levi is not the gentleman she expected—he's a street lord and a con man. Levi is also only one payment away from cleaning up a rapidly unraveling investment scam, so he doesn't have time to investigate a woman leading a dangerous double life. Enne's offer of compensation, however, could be the solution to all his problems.
Their search for clues leads them through glamorous casinos, illicit cabarets and into the clutches of a ruthless mafia donna. As Enne unearths an impossible secret about her past, Levi's enemies catch up to them, ensnaring him in a vicious execution game where the players always lose. To save him, Enne will need to surrender herself to the city…
And she'll need to play.
The Girl in 6E | A. R. Torre
My thoughts: I think I've already recommended this book in the past, but I wanted to talk about it again, because it's the perfect book to read when you're in the middle of a reading slump. This is one of the books that I think I've read in such little time, not only because it was a thriller, and that genre usually grabs me from the very beginning of the story, but also because it was so action packed you wanted to keep reading until you're finished. So that's why I'm mentioning again. Also, it was a pretty damn good book.
I have a review of this book here in case you want to check it out.
I haven't touched a human in three years. That seems like it would be a difficult task, but it's not. Not anymore, thanks to the internet.
I am, quite possibly, the most popular recluse ever. Not many shut-ins have a 200-member fan club, a bank account in the seven-figure range, and hundreds of men lining up to pay for undivided attention.
They get satisfaction, I get a distraction. Their secret desires are nothing compared to why I hide… my lust for blood, my love of death.
Taking their money is easy. Keeping all these secrets… one is bound to escape.
What if you hid yourself away because all you could think of was killing? And what if one girl's life depending on you venturing into society?
Truly Devious | Maureen Johnson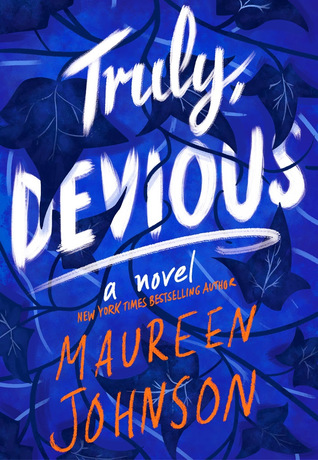 My thoughts: Again, another mystery *whoops*. I would say this has a slower start than the rest of the books I've mentioned in this post, but I still recommend it because it was so freaking addicting. It was such a good mystery, and though it's kind of a bummer the fact that you still have to wait another year for the sequel to know what's going to happen, I still wanted to recommend it because I really enjoyed the story and the characters.
I have a review of this book here in case you want to check it out.
Ellingham Academy is a famous private school in Vermont for the brightest thinkers, inventors, and artists. It was founded by Albert Ellingham, an early twentieth century tycoon, who wanted to make a wonderful place full of riddles, twisting pathways, and gardens. "A place" he said, "where learning is a game."
Shortly after the school opened, his wife and daughter were kidnapped. The only real clue was a mocking riddle listing methods of murder, signed with the frightening pseudonym, Truly Devious. It became one of the great unsolved crimes of American history.
True-crime aficionado Stevie Bell is set to begin her first year at Ellingham Academy, and she has an ambitious plan: She will solve this cold case. That is, she will solve the case when she gets a grip on her demanding new school life and her housemates: the inventor, the novelist, the actor, the artist, and the jokester. But something strange is happening. Truly Devious makes a surprise return, and death revisits Ellingham Academy. The past has crawled out of its grave. Someone has gotten away with murder.
What are your recommendations to get you out of a reading slump? Let me know so I can add them to my TBR and read them when I'm in one!
Follow me on BlogLovin'
Goodreads | Instagram | Twitter | Contact Me