Hello bookworms! I'm Nia and today I'm going to be talking about some of my favorite finishing lines.
I don't know why but I love me a good last line. It instantly makes me want to pick up the next book in the series, and of course, there are a lot of good ones out there. I tend to read the last line of a book right before I start it (I'm in the process of quitting doing that because I've spoiled myself multiple times), but I have to say that some of them just made me even more excited to pick up the novel.
If you aren't familiar with Top 5 Tuesday, it is a group here on WordPress now currently run by Shanah over at BionicBookWorm, where each week they give you a topic and you talk about 5 books that fit that category.
Without any further ado, let's start with this week's topic!
The Night Circus | Erin Morgenstern
"You think, as you walk away from Le Cirque des Rêves and into the creeping dawn, that you felt more awake within the confines of the circus. You are no longer certain which side of the fence is a dream."
The circus arrives without warning. No announcements precede it. It is simply there, when yesterday it was not. Within the black-and-white striped canvas tents is an utterly unique experience full of breathtaking amazements. It is called Le Cirque des Rêves, and it is only open at night.
But behind the scenes, a fierce competition is underway—a duel between two young magicians, Celia and Marco, who have been trained since childhood expressly for this purpose by their mercurial instructors. Unbeknownst to them, this is a game in which only one can be left standing, and the circus is but the stage for a remarkable battle of imagination and will. Despite themselves, however, Celia and Marco tumble headfirst into love—a deep, magical love that makes the lights flicker and the room grow warm whenever they so much as brush hands.
True love or not, the game must play out, and the fates of everyone involved, from the cast of extraordinary circus performers to the patrons, hang in the balance, suspended as precariously as the daring acrobats overhead.
Written in rich, seductive prose, this spell-casting novel is a feast for the senses and the heart.
The Cruel Prince | Holly Black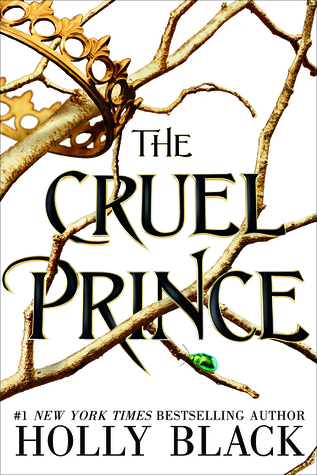 "This is what you wanted, isn't it?" he asks. "What you sacrificed everything for. Go on. It's all yours."
Jude was seven when her parents were murdered and she and her two sisters were stolen away to live in the treacherous High Court of Faerie. Ten years later, Jude wants nothing more than to belong there, despite her mortality. But many of the fey despise humans. Especially Prince Cardan, the youngest and wickedest son of the High King.
To win a place at the Court, she must defy him–and face the consequences.
As Jude becomes more deeply embroiled in palace intrigues and deceptions, she discovers her own capacity for trickery and bloodshed. But as betrayal threatens to drown the Courts of Faerie in violence, Jude will need to risk her life in a dangerous alliance to save her sisters, and Faerie itself.
The Raven King | Maggie Stiefvater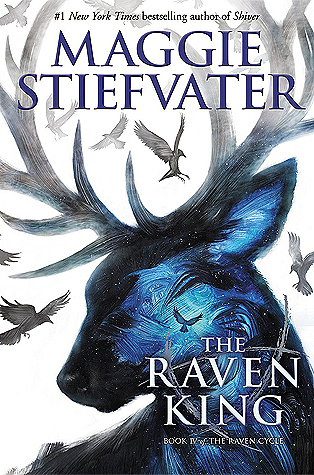 "Then, holding these things in his head, he climbed up onto the roof and gazed up at the sky. Then he closed his eyes and he began to dream."
All her life, Blue has been warned that she will cause her true love's death. She doesn't believe in true love and never thought this would be a problem, but as her life becomes caught up in the strange and sinister world of the Raven Boys, she's not so sure anymore.
Restore Me | Tahereh Mafi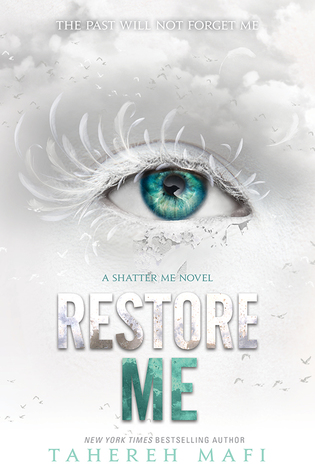 "The room tilts around me. 
I see spots
feel myself sway
and then…
all at once
The world goes black."
Juliette Ferrars thought she'd won. She took over Sector 45, was named the new Supreme Commander, and now has Warner by her side. But she's still the girl with the ability to kill with a single touch—and now she's got the whole world in the palm of her hand. When tragedy hits, who will she become? Will she be able to control the power she wields and use it for good?
Renegades | Marissa Meyer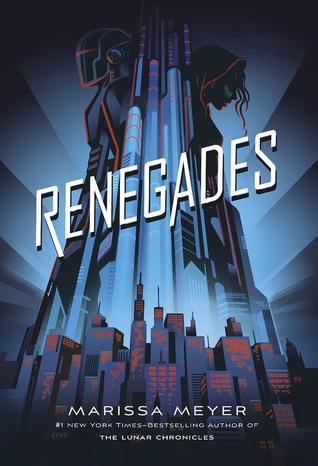 "I knew you would do well," he said, his lips curling into a smile, "my little nightmare."
The Renegades are a syndicate of prodigies — humans with extraordinary abilities — who emerged from the ruins of a crumbled society and established peace and order where chaos reigned. As champions of justice, they remain a symbol of hope and courage to everyone… except the villains they once overthrew.
Nova has a reason to hate the Renegades, and she is on a mission for vengeance. As she gets closer to her target, she meets Adrian, a Renegade boy who believes in justice — and in Nova. But Nova's allegiance is to a villain who has the power to end them both.
What are some of your favorite last lines? Do you have any of these ones in your list? Let me know so we can talk about them!
Follow me on BlogLovin'
Goodreads | Instagram | Twitter | Contact Me