The Brightsiders | Jen Bennett
Title: The Brightsiders
Author: Jen Wilde
Genre: Young Adult, Contemporary, Romance, LGBTQ+
Publication date: May 22nd, 2018
My rating: 
---
This was such an adorable and cute story.
I have a weak spot when it comes to books about music or rock stars, so I had a feeling I would enjoy this novel. I was pleasantly surprised to see that it was an incredible diverse novel, and overall I had a great time reading it.
One of my favorite parts of the book was the friendship between our main character and her band and friends. They were incredibly supportive with her, and they took care and love each other so much, and you could clearly see that throughout the story. Another thing I enjoyed was that Emmy realized she was in a toxic relationship and did something about it.
The romance was very cute, and I had a great time reading about their relationship. But I had some issues with the plot, because once we reached the half mark, I feel the plot became a bit more lineal and a bit lacking, and the story focused more on Emmy and Alfie's romance. I had some issues with the writing style as well. It's not that I completely disliked it, but there was something about it that made me not connect with the characters as much as I wanted to.
But overall, it was a very fast paced story and perfect to read if you're in a reading slump or want something light. It was very diverse, and the romance was really adorable.
I received an ARC of this book in exchange for an honest review. This doesn't change my opinion whatsoever. All thoughts are my own.
Tyler Johnson Was Here | Jay Coles
Title: Tyler Johnson Was Here
Author: Jay Coles
Genre: Young Adult, Contemporary
Publication date: March 20th, 2018
My rating: 
---
I was so excited to read this book because it sounded like a heartbreaking story, and not only that but the cover was absolutely gorgeous, and though I enjoyed the story when I read it, as the days went by I started to forget about it, and that made me lower my rating a bit.
I think the story did its job. It raised awareness and it talked about police brutality towards black people. The story was very heartbreaking and quite explicit as well, and it was well done. But it hasn't stayed with me as much as I wanted, and as I kept reading other books I found that I hardly think about this book.
I liked the characters and their development throughout the story, and I also really loved that it was very diverse when it came to sexuality. My only problem was that I wish I knew more about Tyler, because he was a very interesting character, and since he and Marvin hadn't the closest relationship, we didn't know much about him, which was a bit disappointing.
Overall, I enjoyed the story and I think it was a very important one that everyone should read, and it did its job perfectly, but I just wish that it was a bit longer, because I wanted to know more about the characters.
Reign of Shadows | Sophie Jordan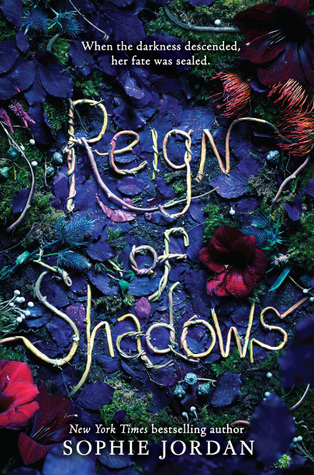 Title: Reign of Shadows
Author: Sophie Jordan
Genre: Young Adult, Fantasy, High Fantasy, Romance, Retelling
Publication date: February 9th, 2016
My rating: 
---
I decided to pick this book on a whim because it seemed really short and like it would take not much time to read, and it ended up being like that. However, though it was labelled as a Rapunzel retelling, and had some elements of the original fairy tale, I wouldn't say it was exactly a retelling.
The story and the characters were okay. They definitely weren't my favorite, but I didn't hate them. I found our main character a bit annoying and frustrating at times, but she had a very good development throughout the story. It had also a very cute romance, and it took its time to happen, which was actually very surprising, but I really enjoyed it.
The first half of the book was more on the slower side, and not much was happening. It was more informative than anything else, but the second half I think was my favorite, because it was more action packed and we knew a bit more about the world and the magic system than at the beginning.
Still, I found the world building a bit lacking, and I would have loved to know more about the magic system and the eclipse that happened way before the story began, because I liked the dark and whimsical atmosphere the book provided.
Royals | Rachel Hawkins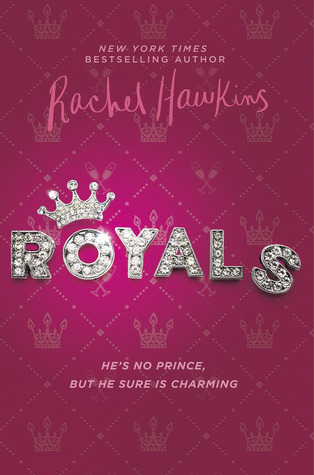 Title: Royals
Author: Rachel Hawkins
Genre: Young Adult, Contemporary, Romance, Chicklit
Publication date: May 1st, 2018
My rating: 
---
Okay, I think I read this at the perfect time, because it was I think a few days before the Royal wedding, so that may had something to do with how much I enjoyed the novel.
The novel wasn't anything unique or innovative, but it was very addicting. At the beginning of the story I wasn't the biggest fan of the main character. I found her quite annoying and uninteresting, but as I continued reading Royals, I became a bit more invested in the characters and the romance.
The romance was quite funny and good, and I had such a great time reading it, because it had a hate-to-love trope, and you know me, I'm a sucker for those books. However, I admit it had its issues, but overall, I enjoyed it.
To be honest, I liked the book but I didn't love it. It was a very fast paced book as usually all contemporaries are to me, and I read it in a few hours, which was so good. But I had a few issues with the main character's relationship with her family and sometimes her interactions throughout the story. However, it was a fun book and I had a good time reading it.
Follow me on BlogLovin'
Goodreads | Instagram | Twitter | Contact Me