Hello bookworms! I'm Nia and today I'm going to be talking about my favorite father figures.
This topic was extremely hard for me, because I'm the worst at remember parents, so it was a bit challenging. I had to look at my shelves and tried to remember everything that I've read so far, in hopes that I'll find at least five. Turns out, after looking and looking, I did find some of my favorite father figures.
If you aren't familiar with Top 5 Wednesday, it is a Goodeads group now currently run by Sam over at ToughtsOfTomes on Youtube, where each week they give you a topic and you talk about 5 books that fit that category. You can join the group here if you want to participate!
Without any further ado, let's start with this week's topic!
Sirius Black | Harry Potter
My thoughts: Okay, I know Harry Potter is always mentioned in these topics, BUT I HAD TO. He deserves it. Sirius is one of my favorite characters of the series, and I was so sad when I discovered that he died in book 5, because the guy was trying. He did everything he could to protect Harry and to make sure he was well taken care of, and I just wish that he lived just so we could read more about the two of them.
Harry is furious that he is stuck at the Dursleys' house for the summer, when he suspects that Voldemort is gathering an army, and the wizarding authorities seem unwilling to do anything. Harry's so-called friends are trying to keep him in the dark. But he knows that Voldemort's forces can find him wherever he is; he could be attacked at any moment. Harry is finally rescued from Privet Drive by members of the Order of the Phoenix – a secret society first formed years ago to fight Voldemort – and discovers that maybe he is not alone in this battle after all.
These new editions of the classic and internationally bestselling, multi-award-winning series feature instantly pick-up-able new jackets by Jonny Duddle, with huge child appeal, to bring Harry Potter to the next generation of readers. It's time to PASS THE MAGIC ON…

Mr. Bennet | Pride and Prejudice
My thoughts: Though I have yet to read the book, I've seen the movie multiple times and I just adore Elizabeth's father. He doesn't appear that often in the film, but every time he does, I freaking love him. He's very supportive and funny, and has a very special relationship with Elizabeth, and it was just so good to see the camaraderie they shared in the movie.
When Elizabeth Bennet meets Mr. Darcy she is repelled by his overbearing pride, and prejudice towards her family. But the Bennet girls are in need of financial security in the shape of husbands, so when Darcy's friend, the affable Mr. Bingley, forms an attachment to Jane, Darcy becomes increasingly hard to avoid. Polite society will be turned upside down in this witty drama of friendship, rivalry, and love—Jane Austen's classic romance novel.
Raymond Holt | Brooklyn Nine Nine
My thoughts: If you've been following me in the past few months, you'll probably know already that I have an obsession with Brooklyn Nine Nine already. I've been binge watching it for the past weeks and I've already finished it (aahh that last episode!). But I adore Holt, because he is such a great parental figure to Peralta and the whole crew. He has and amazing character development, and it was great to see his evolution throughout the entire show.
John Silver | Treasure Planet
My thoughts: First of all, let me start by saying that this movie is one of the most underrated ones Disney has ever made, because almost anyone talks about it and it's just so good! Well, now that I've said that: John Silver was such a great character and villain. And he was such a supportive figure to Jim. Throughout the film you could see their relationship develop, and the different times John took care of Jim, which was so beautiful and pure. If you haven't seen the movie, I highly recommend it.

Audrey Rose's Uncle | Stalking Jack The Ripper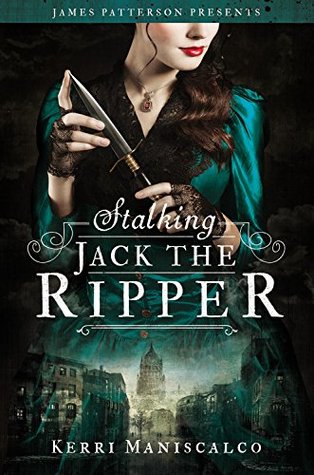 My thoughts: I'm sorry, I'm the worst and I can't remember his name, but he was such a cool character! He had a really good relationship with Audrey Rose and helped her learn more about forensic medicine. I don't want to see more in case you haven't read the book, but he was a great parental figure to her.
I have a review of Hunting Prince Dracula in case you want to check it out!
Seventeen-year-old Audrey Rose Wadsworth was born a lord's daughter, with a life of wealth and privilege stretched out before her. But between the social teas and silk dress fittings, she leads a forbidden secret life.
Against her stern father's wishes and society's expectations, Audrey often slips away to her uncle's laboratory to study the gruesome practice of forensic medicine. When her work on a string of savagely killed corpses drags Audrey into the investigation of a serial murderer, her search for answers brings her close to her own sheltered world.
What are your favorite father figures? Do you have any of these ones on your list as well? Let me know in the comments so we can talk about them!

Follow me on BlogLovin'
Goodreads | Instagram | Twitter | Contact Me