Hello bookworms! I'm Nia and today I'm going to be talking about some of the worst book covers I own!
I know this is a very personal opinion, because not everyone likes the same things, so don't yell at me for mentioning these books in this post. Some of them I've read them and really enjoyed them, and some are on my TBR and I'm super excited to read them, but I have to admit that their covers aren't the most beautiful in the world. In fact, because of them I don't find myself reaching for some of them to read them, so yeah. They are super cringy, and not my cup of tea.
If you aren't familiar with Top 5 Tuesday, it is a group here on WordPress now currently run by Shanah over at BionicBookWorm, where each week they give you a topic and you talk about 5 books that fit that category.
Without any further ado, let's start with this week's topic!
Wildcard | Marie Lu
Emika Chen barely made it out of the Warcross Championships alive. Now that she knows the truth behind Hideo's new NeuroLink algorithm, she can no longer trust the one person she's always looked up to, who she once thought was on her side.
Determined to put a stop to Hideo's grim plans, Emika and the Phoenix Riders band together, only to find a new threat lurking on the neon-lit streets of Tokyo. Someone's put a bounty on Emika's head, and her sole chance for survival lies with Zero and the Blackcoats, his ruthless crew. But Emika soon learns that Zero isn't all that he seems–and his protection comes at a price.
Caught in a web of betrayal, with the future of free will at risk, just how far will Emika go to take down the man she loves?

Sunshine | Robin McKinley
There had not been any trouble out at the lake in years. Sunshine just needed a spot where she could be alone with her thoughts for a minute. But then the vampires found her . . . Now, chained and imprisoned in a once-beautiful decaying mansion, alone but for the vampire, Constantine, shackled next to her, Sunshine realizes that she must call on her own hidden strength if she is to survive. But Constantine is not what she expected of a vampire, and soon Sunshine discovers that it is he who needs her, more than either of them know. Originally published as an adult novel, but now in YA for the first time, Sunshine is an alluring and captivating vampire story one that will ensnare fans of paranormals everywhere.

Written in Red | Anne Bishop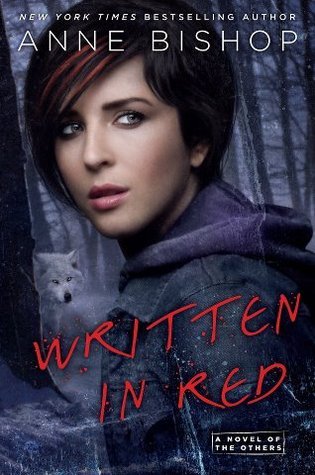 As a cassandra sangue, or blood prophet, Meg Corbyn can see the future when her skin is cut—a gift that feels more like a curse. Meg's Controller keeps her enslaved so he can have full access to her visions. But when she escapes, the only safe place Meg can hide is at the Lakeside Courtyard—a business district operated by the Others.
Shape-shifter Simon Wolfgard is reluctant to hire the stranger who inquires about the Human Liaison job. First, he senses she's keeping a secret, and second, she doesn't smell like human prey. Yet a stronger instinct propels him to give Meg the job. And when he learns the truth about Meg and that she's wanted by the government, he'll have to decide if she's worth the fight between humans and the Others that will surely follow.

In Her Skin | Kim Savage
Sixteen-year-old con artist Jo Chastain is about to take on the biggest scam of her life: impersonating a missing girl. Life on the streets of Boston these past few years hasn't been easy, and Jo is hoping to cash in on a little safety, a little security. She finds her opportunity in the Lovecrafts, a wealthy family with ties to the unsolved disappearance of Vivienne Weir, who vanished when she was nine.
When Jo takes on Vivi's identity and stages the girl's miraculous return, the Lovecrafts welcome her back with open arms. They give her everything she could want: love, money, and proximity to their intoxicating and unpredictable daughter, Temple. But nothing is as it seems in the Lovecraft household—and some secrets refuse to stay buried. As hidden crimes come to the surface, and lines of deception begin to blur, Jo must choose to either hold onto an illusion of safety, or escape the danger around her before it's too late.
Shatter Me | Tahereh Mafi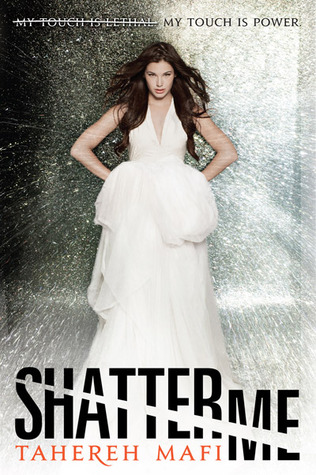 I have a curse
I have a gift
I am a monster
I'm more than human
My touch is lethal
My touch is power
I am their weapon
I will fight back
Juliette hasn't touched anyone in exactly 264 days.
The last time she did, it was an accident, but The Reestablishment locked her up for murder. No one knows why Juliette's touch is fatal. As long as she doesn't hurt anyone else, no one really cares. The world is too busy crumbling to pieces to pay attention to a 17-year-old girl. Diseases are destroying the population, food is hard to find, birds don't fly anymore, and the clouds are the wrong color.
The Reestablishment said their way was the only way to fix things, so they threw Juliette in a cell. Now so many people are dead that the survivors are whispering war – and The Reestablishment has changed its mind. Maybe Juliette is more than a tortured soul stuffed into a poisonous body. Maybe she's exactly what they need right now.
Juliette has to make a choice: Be a weapon. Or be a warrior.
What are the worst book covers that you own? Do you agree with the ones I've mentioned in this post? Let me know in the comments which ones you would've chosen!
Follow me on BlogLovin'
Goodreads | Instagram | Twitter | Contact Me