Hello bookworms! I'm Nia and today I'm going to be talking about some of my favorite villains.
I love me a good villain. But I'm quite picky when it comes to characters I adore, so it was a bit hard for me to think about five I could mention in this post. However, I ended choosing a few that I might have already talked about in this blog, but whatever, that was probably ages ago, so I don't harm anyone mentioning them again, right?
If you aren't familiar with Top 5 Tuesday, it is a group here on WordPress now currently run by Shanah over at BionicBookWorm, where each week they give you a topic and you talk about 5 books that fit that category.
Without any further ado, let's start with this week's topic!
Xifeng | Forest of a Thousand Lanterns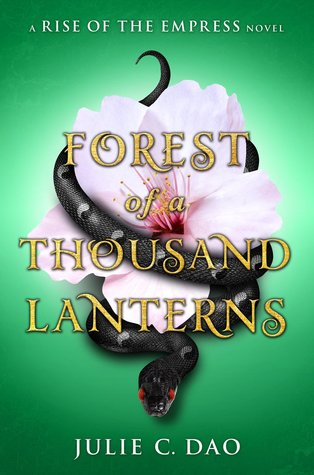 My thoughts: I adore Xifeng. She was such a complex main character that I couldn't put down the book while I was reading it. For the ones of you who don't know about this book, this is a Snow White retelling told from the perspective of the villain, but it is an origin story, and let me tell you, it was such a damn good one. Though we've only seen a little tiny bit of the main character's potential, Xifeng was a very relatable character, and throughout the story she had some qualities that the villain of the original fairytale had, and I found her so fascinating and easy to connect with her, and I cannot wait to read the second installment and see what's going to happen next.
I have a review of this book here, in case you want to check it out!
Eighteen-year-old Xifeng is beautiful. The stars say she is destined for greatness, that she is meant to be Empress of Feng Lu. But only if she embraces the darkness within her. Growing up as a peasant in a forgotten village on the edge of the map, Xifeng longs to fulfill the destiny promised to her by her cruel aunt, the witch Guma, who has read the cards and seen glimmers of Xifeng's majestic future. But is the price of the throne too high?
Because in order to achieve greatness, she must spurn the young man who loves her and exploit the callous magic that runs through her veins–sorcery fueled by eating the hearts of the recently killed. For the god who has sent her on this journey will not be satisfied until his power is absolute.
Jude | The Cruel Prince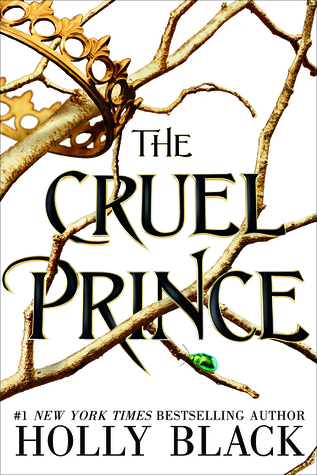 My thoughts: Okay, I know, I know… technically Jude isn't the villain of the story, but she had a lot of elements that I think would fit a villain perfectly, so I wanted to mention her in this post. She was such an intelligent, selfish main character that didn't make the greatest of decisions, but still it was so fascinating to read from her perspective that I couldn't stop. She's one of those morally grey main characters, that even though they did some things for the greater good, they have bigger plans for themselves in mind, and I think that's what makes her a kind of villain in my eyes. I honestly cannot wait for January to come already, because I feel The Wicker King is going to be epic!
I have a review of this book here, in case you want to check it out!
Jude was seven when her parents were murdered and she and her two sisters were stolen away to live in the treacherous High Court of Faerie. Ten years later, Jude wants nothing more than to belong there, despite her mortality. But many of the fey despise humans. Especially Prince Cardan, the youngest and wickedest son of the High King.
To win a place at the Court, she must defy him–and face the consequences.
As Jude becomes more deeply embroiled in palace intrigues and deceptions, she discovers her own capacity for trickery and bloodshed. But as betrayal threatens to drown the Courts of Faerie in violence, Jude will need to risk her life in a dangerous alliance to save her sisters, and Faerie itself.
Victor | Vicious
My thoughts: Before I start talking about why I love Victor so much, I just wanted to say that it's not really clear who the villain of this story is, mostly because it depends from the point of view of each of the characters, but nonetheless I adore Eli as well, but since this book is told from Victor's POV, I kind of love him more,
Well, this was such a great and amazing book and I don't know why not more people are talking about it (especially because the sequel is coming out so soon!), but I just love Victor as a protagonist. He's not the greatest person, and technically he was the villain of this story, but since both Victor and Eli are such complex and morally grey characters, I could be talking about both of them. However, I think what makes Victor so especial is that we know more about him, so we can understand his actions and dynamics more. And let me tell you, I adore his character and I cannot wait for Vengeful to come out and revisit this world and read about these characters again.
Victor and Eli started out as college roommates—brilliant, arrogant, lonely boys who recognized the same sharpness and ambition in each other. In their senior year, a shared research interest in adrenaline, near-death experiences, and seemingly supernatural events reveals an intriguing possibility: that under the right conditions, someone could develop extraordinary abilities. But when their thesis moves from the academic to the experimental, things go horribly wrong.
Ten years later, Victor breaks out of prison, determined to catch up to his old friend (now foe), aided by a young girl whose reserved nature obscures a stunning ability. Meanwhile, Eli is on a mission to eradicate every other super-powered person that he can find—aside from his sidekick, an enigmatic woman with an unbreakable will. Armed with terrible power on both sides, driven by the memory of betrayal and loss, the archnemeses have set a course for revenge—but who will be left alive at the end?
The Darkling | Shadow and Bone
My thoughts: I've probably made this super clear after the many times I've talked about how much I adore The Darkling, but whatever, I'm just going to mention him again, because he deserves it. I'm one of those people who loved The Darkling so much more than Mal, and prefer him to the love interest, mostly because he was much more complex and interesting, and he was a great villain. I mean, you kind of hate the guy at times because of how cruel and mean he was, so he did an amazing job at being the bad guy. But I think one of the things I love the most about him, is that he's not ashamed of being the villain of the story, and I think that throughout the series he's grown so much on me.
I have a review of Shadow and Bone, Siege and Storm and Ruin and Rising, in case you want to check them out!
Surrounded by enemies, the once-great nation of Ravka has been torn in two by the Shadow Fold, a swath of near impenetrable darkness crawling with monsters who feast on human flesh. Now its fate may rest on the shoulders of one lonely refugee.
Alina Starkov has never been good at anything. But when her regiment is attacked on the Fold and her best friend is brutally injured, Alina reveals a dormant power that saves his life—a power that could be the key to setting her war-ravaged country free. Wrenched from everything she knows, Alina is whisked away to the royal court to be trained as a member of the Grisha, the magical elite led by the mysterious Darkling.
Yet nothing in this lavish world is what it seems. With darkness looming and an entire kingdom depending on her untamed power, Alina will have to confront the secrets of the Grisha . . . and the secrets of her heart.
A.I.D.A.N. | Illuminae
My thoughts: I can't really explain why I love AIDAN, because during most of the book it wasn't really a main focus whatsoever. I'm going to talk about it quite briefly in case you haven't read the books and don't want to be spoiled, but there's something about AIDAN that I find so fascinating and intriguing that I couldn't help but like it. I have only read Illuminae so I'm not really sure the role AIDAN's going to take in the next installments or if even it's going to be there, but man, I want to read more about it.
I have a review of this book here, in case you want to check it out!
This morning, Kady thought breaking up with Ezra was the hardest thing she'd have to do. This afternoon, her planet was invaded.
The year is 2575, and two rival megacorporations are at war over a planet that's little more than an ice-covered speck at the edge of the universe. Too bad nobody thought to warn the people living on it. With enemy fire raining down on them, Kady and Ezra—who are barely even talking to each other—are forced to fight their way onto an evacuating fleet, with an enemy warship in hot pursuit.
But their problems are just getting started. A deadly plague has broken out and is mutating, with terrifying results; the fleet's AI, which should be protecting them, may actually be their enemy; and nobody in charge will say what's really going on. As Kady hacks into a tangled web of data to find the truth, it's clear only one person can help her bring it all to light: the ex-boyfriend she swore she'd never speak to again.
What are your favorite villains? Have you read any of these books I've mentioned? Let me know in the comments so we can talk about them!
Follow me on BlogLovin'
Goodreads | Instagram | Twitter | Contact Me