Hello bookworms! I'm Nia and today I'm going to be doing a tag, because it's been a while and I kind of wanted to do one!
This is the Lady Janies tag! Even though I was super excited to read My Plain Jane, I hadn't read its companion novel so I didn't know what to expect, but turns out I really enjoyed My Plain Jane, and I'm super excited to pick up My Lady Jane. Though I'd been tagged more than a few weeks ago, I wanted to do this tag after reading My Plain Jane. And I know this tag has hardly anything to do with the book, but well, that's just me and personal preference.
I was tagged by the lovelies Flying Paperbacks and Allonsythornraxx so thank you so much to them, and without any further ado, let's start with the tag!
The Rules
• Thank the person who nominated you
• Answer all the questions down below
• Pingback to the creators: Rebecca @BookishlyRebecca and Ellyn @Allonsythornraxx
• Nominate 5+ bloggers to do this tag
---
The Questions…
JANE LYNCH: A favorite book featuring a character on the LGBTQ+ spectrum

My thoughts: Even though I've already talked about how much I adored Into The Drowning Deep, it wasn't until recently that I read The Song of Achilles. And let me tell you, I completely fell in love with the whole story and the characters. Patroclus is my baby boy and I want to protect him at all costs, and he deserves so much happiness. As you can tell, the book broke my heart into a million pieces, and though the ending was a bit bittersweet, it was such an amazing book and Madeline Miller is an incredible storyteller.
And I basically think the same about Into the Drowning Deep. It was a book so out of my confort zone, but I was so intrigued by the premise and everything, so I decided to read it. And oh my, wasn't it amazing! Not only it had an adorable sapphic romance, but also Mira Gran (aka Seanan McGuire) is a very talented author, and she did an incredible job at creating this dark atmosphere and playing with your fears, so I highly recommend both of these books.
I have a review of Into the Drowning Deep, in case you want to check it out!
LADY JANE GREY: A short book that packed a punch
My thoughts: Even though this isn't that short, I wouldn't consider it a long book either (it has about 320 pages). Still, I wanted to talk about it because not only it's one of the best books I've read this year, but also it talked about some dark but important things in the story in a very good and powerful way, and it wrecked me, honestly. This book packed a punch in 320 pages, and it was devastatingly sad but also so important, so I highly HIGHLY recommend you to read it when it comes out this September.
I have a review of this book here, in case you want to check it out!
Sadie hasn't had an easy life. Growing up on her own, she's been raising her sister Mattie in an isolated small town, trying her best to provide a normal life and keep their heads above water.
But when Mattie is found dead, Sadie's entire world crumbles. After a somewhat botched police investigation, Sadie is determined to bring her sister's killer to justice and hits the road following a few meagre clues to find him.
When West McCray—a radio personality working on a segment about small, forgotten towns in America—overhears Sadie's story at a local gas station, he becomes obsessed with finding the missing girl. He starts his own podcast as he tracks Sadie's journey, trying to figure out what happened, hoping to find her before it's too late.
JANE AUSTEN: Favorite heroine in a classic book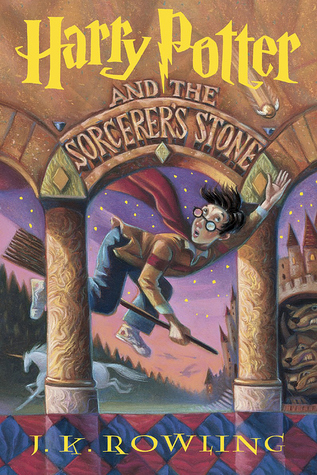 My thoughts: I DON'T READ CLASSICS. I KNOW, I'M THE WORST. Does it count if I say I loved Elizabeth Bennet in the Pride and Prejudice movie? No? Oh well, then I'm going to talk about Hermione Granger, because even though Harry Potter isn't technically a classic, it is one to me and more other people, so that counts, right? Hermione is such an intelligent character, and let's admit it: Harry and Ron would be dead in book two if it wasn't for her. She had an amazing evolution as the books continued, and to me, she's an incredible heroine, and I love her so much.
Harry Potter's life is miserable. His parents are dead and he's stuck with his heartless relatives, who force him to live in a tiny closet under the stairs. But his fortune changes when he receives a letter that tells him the truth about himself: he's a wizard. A mysterious visitor rescues him from his relatives and takes him to his new home, Hogwarts School of Witchcraft and Wizardry.
After a lifetime of bottling up his magical powers, Harry finally feels like a normal kid. But even within the Wizarding community, he is special. He is the boy who lived: the only person to have ever survived a killing curse inflicted by the evil Lord Voldemort, who launched a brutal takeover of the Wizarding world, only to vanish after failing to kill Harry.
Though Harry's first year at Hogwarts is the best of his life, not everything is perfect. There is a dangerous secret object hidden within the castle walls, and Harry believes it's his responsibility to prevent it from falling into evil hands. But doing so will bring him into contact with forces more terrifying than he ever could have imagined.
JANE EYRE: Your favorite retelling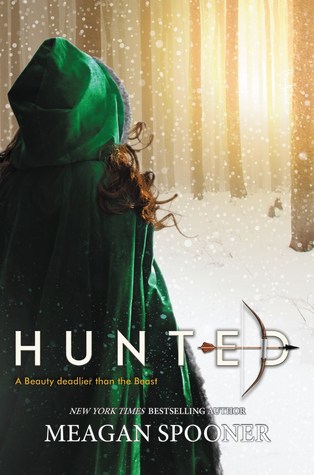 My thoughts: This will come as no surprise to most of you if you've been following me for a while, but in case you don't, I'm going to repeat myself so sorry. I freaking adore this book. It was one of my most anticipated releases of last year, and it became one of my favorite books I read in 2017. I adored the atmosphere and the writing and how the author incorporated Russian folklore in the story and create a whole and unique retelling of Beauty and the Beast. I loved the characters so much and the interactions between the characters throughout the story. I cannot stop talking about Hunted ever since I finished it, and I highly recommend it if you're looking for a unique retelling (also, it's perfect for the wintertime!).
I have a review of this book here, in case you want to check it out!
Beauty knows the Beast's forest in her bones—and in her blood. Though she grew up with the city's highest aristocrats, far from her father's old lodge, she knows that the forest holds secrets and that her father is the only hunter who's ever come close to discovering them.
So when her father loses his fortune and moves Yeva and her sisters back to the outskirts of town, Yeva is secretly relieved. Out in the wilderness, there's no pressure to make idle chatter with vapid baronessas…or to submit to marrying a wealthy gentleman. But Yeva's father's misfortune may have cost him his mind, and when he goes missing in the woods, Yeva sets her sights on one prey: the creature he'd been obsessively tracking just before his disappearance.
Deaf to her sisters' protests, Yeva hunts this strange Beast back into his own territory—a cursed valley, a ruined castle, and a world of creatures that Yeva's only heard about in fairy tales. A world that can bring her ruin or salvation. Who will survive: the Beauty, or the Beast?
CALAMITY JANE: Your most anticipated release
Audrey Rose Wadsworth and her partner-in-crime-investigation, Thomas Cresswell, are en route to New York to help solve another blood-soaked mystery. Embarking on a week-long voyage across the Atlantic on the opulent RMS Etruria, they're delighted to discover a traveling troupe of circus performers, fortune tellers, and a certain charismatic young escape artist entertaining the first-class passengers nightly.
But then, privileged young women begin to go missing without explanation, and a series of brutal slayings shocks the entire ship. The strange and disturbing influence of the Moonlight Carnival pervades the decks as the murders grow ever more freakish, with nowhere to escape except the unforgiving sea. It's up to Audrey Rose and Thomas to piece together the gruesome investigation as even more passengers die before reaching their destination. But with clues to the next victim pointing to someone she loves, can Audrey Rose unravel the mystery before the killer's horrifying finale?
JANE FONDA: A character who upholds feminist ideas
My thoughts: I love Izzy with all my heart and soul. She was such a unique and hilarious main character, and I highly recommend this book if you're looking for a feminist story, because it won't disappoint. Though it took me a few chapters to get used to the writing style, as I kept reading The Exact Opposite of Okay I became more an more engrossed in the story and the characters. Izzy had such an incredible evolution, and I loved her dynamics with the rest of the characters.
I have a review of this book here, in case you want to check it out!
Izzy O'Neill is an aspiring comic, an impoverished orphan, and a Slut Extraordinaire. Or at least, that's what the malicious website flying round the school says. Izzy can try all she wants to laugh it off – after all, her sex life, her terms – but when pictures emerge of her doing the dirty with a politician's son, her life suddenly becomes the centre of a national scandal. Izzy's never been ashamed of herself before, and she's not going to start now. But keeping her head up will take everything she has…
JANE KRAKOWSKI: An underrated book you wish more people would read
My thoughts: I haven't seen many people talking about this book, and it saddens me because it was such an amazing story and I adored it when I read it a couple of years ago. It is a retelling, but I fell in love with the world and the characters, and I think it was such a well crafted book and I want more people talking about it, so if you're looking for a good retelling, take a look at this one!
When Aladdin discovers Zahra's jinni lamp, Zahra is thrust back into a world she hasn't seen in hundreds of years—a world where magic is forbidden and Zahra's very existence is illegal. She must disguise herself to stay alive, using ancient shape-shifting magic, until her new master has selected his three wishes.
But when the King of the Jinn offers Zahra a chance to be free of her lamp forever, she seizes the opportunity—only to discover she is falling in love with Aladdin. When saving herself means betraying him, Zahra must decide once and for all: is winning her freedom worth losing her heart?
As time unravels and her enemies close in, Zahra finds herself suspended between danger and desire in this dazzling retelling of Aladdin from acclaimed author Jessica Khoury.
THE LADY JANIES: Two or more authors you wish would write a book together
Ummm… I have no idea, haha. I would love for Victoria Schwab and Leigh Bardugo to work together, because I feel they were going to write an amazing tale with lots of dark stuff and complex characters, but right now I cannot think of two authors I'd love to release a book together, so I hope that answer would work.
---
And I tag…
Have you read My Lady Jane or My Plain Jane or do you have them on your TBR? Let me know if you've also read any of these books I've mentioned above!
Follow me on BlogLovin'Goodreads | Instagram | Twitter | Contact Me