Hello bookworms! I'm Nia and today I'm going to be talking about some new releases I'm super excited to read!
Fall is almost here, can you believe it? Usually September is one of the months that is full of new releases, and even though my wallet is screaming at me, I have to say I'm not complaining about it. Today I'm going to talk about more than 15 new releases that are coming out this month that either I have read and loved or I'm super excited to pick up.
Without any further ado, let's start with the post!
Ignite the Stars | Maura Milan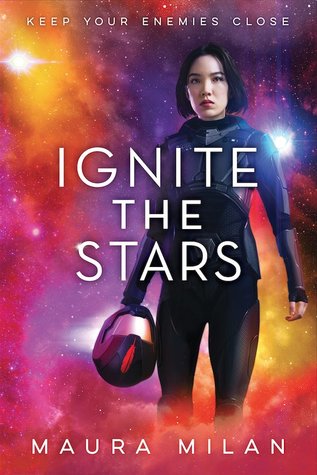 Pub. Date: September 4th
Everyone in the universe knows his name. Everyone in the universe fears him. But no one realizes that notorious outlaw Ia Cocha is a seventeen-year-old girl.
A criminal mastermind and unrivaled pilot, Ia has spent her life terrorizing the Olympus Commonwealth, the imperialist nation that destroyed her home. When the Commonwealth captures her and her true identity is exposed, they see Ia's age and talent as an opportunity: by forcing her to serve them, they will prove that no one is beyond their control.
Soon, Ia is trapped at the Commonwealth's military academy, desperately plotting her escape. But new acquaintances—including Brinn, a seemingly average student with a closely-held secret, and their charming Flight Master, Knives—cause Ia to question her own alliances. Can she find a way to escape the Commonwealth's clutches before these bonds deepen?
Josh and Hazel's Guide to Not Dating | Christina Lauren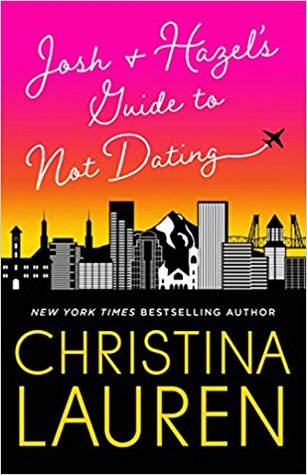 Pub. Date: September 4th
Hazel Camille Bradford knows she's a lot to take—and frankly, most men aren't up to the challenge. If her army of pets and thrill for the absurd don't send them running, her lack of filter means she'll say exactly the wrong thing in a delicate moment. Their loss. She's a good soul in search of honest fun.
Josh Im has known Hazel since college, where her zany playfulness proved completely incompatible with his mellow restraint. From the first night they met—when she gracelessly threw up on his shoes—to when she sent him an unintelligible email while in a post-surgical haze, Josh has always thought of Hazel more as a spectacle than a peer. But now, ten years later, after a cheating girlfriend has turned his life upside down, going out with Hazel is a breath of fresh air.
Not that Josh and Hazel date. At least, not each other. Because setting each other up on progressively terrible double blind dates means there's nothing between them…right?
Two Dark Reigns | Kendare Blake
Pub. Date: September 4th
Katharine sits on the throne, Mirabella and Arsinoe are in hiding, and an unexpected renegade is about to wage a war of her own. The crown has been won, but these queens are far from done.
Not Even Bones | Rebecca Schaeffer
Pub. Date: September

4th
Nita doesn't murder supernatural beings and sell their body parts on the internet—her mother does that. Nita just dissects the bodies after they've been "acquired." But when her mom brings home a live specimen, Nita decides she wants out — dissecting living people is a step too far.
But when she tries to save her mother's victim, she ends up sold on the black market in his place — because Nita herself is a supernatural being. Now Nita is on the other side of the bars, and there is no line she won't cross to escape and make sure no one can ever capture her again.
Nita did a good deed, and it cost her everything. Now she's going to do a lot of bad deeds to get it all back.
Sadie | Courtney Summers
Pub. Date: September 4th
Sadie hasn't had an easy life. Growing up on her own, she's been raising her sister Mattie in an isolated small town, trying her best to provide a normal life and keep their heads above water.
But when Mattie is found dead, Sadie's entire world crumbles. After a somewhat botched police investigation, Sadie is determined to bring her sister's killer to justice and hits the road following a few meagre clues to find him.
When West McCray—a radio personality working on a segment about small, forgotten towns in America—overhears Sadie's story at a local gas station, he becomes obsessed with finding the missing girl. He starts his own podcast as he tracks Sadie's journey, trying to figure out what happened, hoping to find her before it's too late.
As She Ascends | Jodi Meadows 
Pub. Date: September 11th
MIRA, THE HOPEBEARER
Mira Minkoba is on the run with her friends after a fiery escape from the Pit, where she'd been imprisoned for defending the dragons she loves. And she wants answers. Where have all the dragons been taken? Why are powerful noorestones being shipped to the mainland? And did the treaty she's been defending her whole life truly sell out the Fallen Isles to their enemies?
MIRA, THE DRAGONHEARTED
As her connection to the dragons—and their power—grows stronger, so does Mira's fear that she might lose control and hurt someone she loves. But the only way to find the truth is to go home again, to Damina, to face the people who betrayed her and the parents she's not sure she can trust.
Home, where she must rise above her fears. Or be consumed.
Summer Bird Blue | Akemi Sawn Bowman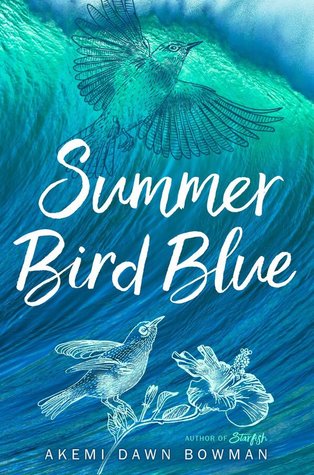 Pub. Date: September 11th
Rumi Seto spends a lot of time worrying she doesn't have the answers to everything. What to eat, where to go, whom to love. But there is one thing she is absolutely sure of—she wants to spend the rest of her life writing music with her younger sister, Lea.
Then Lea dies in a car accident, and her mother sends her away to live with her aunt in Hawaii while she deals with her own grief. Now thousands of miles from home, Rumi struggles to navigate the loss of her sister, being abandoned by her mother, and the absence of music in her life. With the help of the "boys next door"—a teenage surfer named Kai, who smiles too much and doesn't take anything seriously, and an eighty-year-old named George Watanabe, who succumbed to his own grief years ago—Rumi attempts to find her way back to her music, to write the song she and Lea never had the chance to finish.
A Treacherous Curse | Deanna Raybourn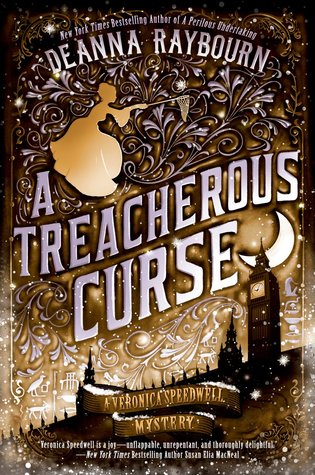 Pub. Date: September

11th 
London, 1888. As colorful and unfettered as the butterflies she collects, Victorian adventuress Veronica Speedwell can't resist the allure of an exotic mystery—particularly one involving her enigmatic colleague, Stoker.

His former expedition partner has vanished from an archaeological dig with a priceless diadem unearthed from the newly discovered tomb of an Egyptian princess. This disappearance is just the latest in a string of unfortunate events that have plagued the controversial expedition, and rumors abound that the curse of the vengeful princess has been unleashed as the shadowy figure of Anubis himself stalks the streets of London.
But the perils of an ancient curse are not the only challenges Veronica must face as sordid details and malevolent enemies emerge from Stoker's past.

Caught in a tangle of conspiracies and threats—and thrust into the public eye by an enterprising new foe—Veronica must separate facts from fantasy to unravel a web of duplicity that threatens to cost Stoker everything. . . .
The Deepest Roots | Miranda Asebedo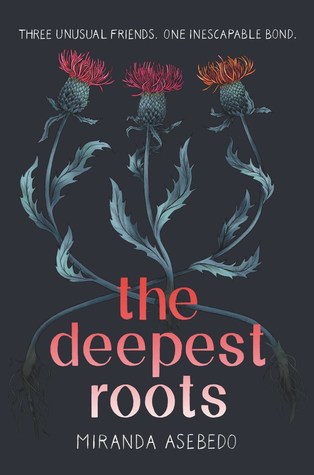 Pub. Date: September 18th
Cottonwood Hollow, Kansas, is a strange place. For the past century, every girl has been born with a special talent, like the ability to Fix any object, Heal any wound, or Find what is missing.
Best friends Rome, Lux, and Mercy all have similar talents, but to them, their abilities often feel like a curse. Rome may be able to Fix anything she touches, but that won't help her mom pay rent or make it any easier to confide in Lux and Mercy about what's going on at home. And Rome isn't the only one. Lux has been hiding bigger, more dangerous secrets.
As Rome struggles to keep her friendships close, she discovers the truth about life in Cottonwood Hollow—that friends are stronger than curses, that trust is worth the risk, and sometimes, what you've been looking for has been under your feet the whole time.
Wildcard | Marie Lu 
Pub. Date: September

18th
Emika Chen barely made it out of the Warcross Championships alive. Now that she knows the truth behind Hideo's new NeuroLink algorithm, she can no longer trust the one person she's always looked up to, who she once thought was on her side.
Determined to put a stop to Hideo's grim plans, Emika and the Phoenix Riders band together, only to find a new threat lurking on the neon-lit streets of Tokyo. Someone's put a bounty on Emika's head, and her sole chance for survival lies with Zero and the Blackcoats, his ruthless crew. But Emika soon learns that Zero isn't all that he seems–and his protection comes at a price.
Caught in a web of betrayal, with the future of free will at risk, just how far will Emika go to take down the man she loves?
Escaping From Houdini | Kerri Maniscalco
Pub. Date: September 18th
Audrey Rose Wadsworth and her partner-in-crime-investigation, Thomas Cresswell, are en route to New York to help solve another blood-soaked mystery. Embarking on a week-long voyage across the Atlantic on the opulent RMS Etruria, they're delighted to discover a traveling troupe of circus performers, fortune tellers, and a certain charismatic young escape artist entertaining the first-class passengers nightly.
But then, privileged young women begin to go missing without explanation, and a series of brutal slayings shocks the entire ship. The strange and disturbing influence of the Moonlight Carnival pervades the decks as the murders grow ever more freakish, with nowhere to escape except the unforgiving sea. It's up to Audrey Rose and Thomas to piece together the gruesome investigation as even more passengers die before reaching their destination. But with clues to the next victim pointing to someone she loves, can Audrey Rose unravel the mystery before the killer's horrifying finale?
A Blade So Dark | L. L. McKinney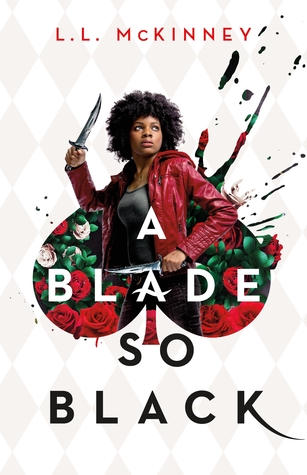 Pub. Date: September 25th
The first time the Nightmares came, it nearly cost Alice her life. Now she's trained to battle monstrous creatures in the dark dream realm known as Wonderland with magic weapons and hardcore fighting skills. Yet even warriors have a curfew.
Life in real-world Atlanta isn't always so simple, as Alice juggles an overprotective mom, a high-maintenance best friend, and a slipping GPA. Keeping the Nightmares at bay is turning into a full-time job. But when Alice's handsome and mysterious mentor is poisoned, she has to find the antidote by venturing deeper into Wonderland than she's ever gone before. And she'll need to use everything she's learned in both worlds to keep from losing her head . . . literally.
Give The Dark My Love | Beth Revis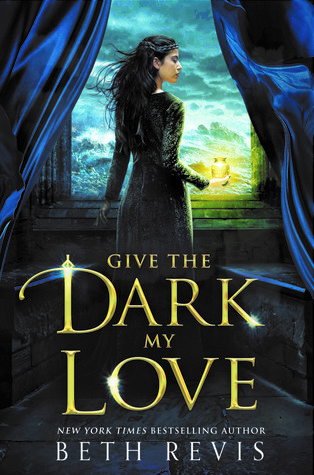 Pub. Date: September 25th
When seventeen-year-old Nedra Brysstain leaves her home in the rural, northern territories of Lunar Island to attend the prestigious Yugen Academy, she has only one goal in mind: learn the trade of medicinal alchemy. A scholarship student matriculating with the children of Lunar Island's wealthiest and most powerful families, Nedra doesn't quite fit in with the other kids at Yugen, who all look down on her.
All, except for Greggori "Grey" Astor. Grey is immediately taken by the brilliant and stubborn Nedra, who he notices is especially invested in her studies. And that's for a good reason: a deadly plague has been sweeping through the North, and it's making its way toward the cities. With her family's life–and the lives of all of Lunar Island's citizens–on the line, Nedra is determined to find a cure for the plague.
Grey and Nedra continue to grow closer, but as the sickness spreads and the body count rises, Nedra becomes desperate to find a cure. Soon, she finds herself diving into alchemy's most dangerous corners–and when she turns to the most forbidden practice of all, necromancy, even Grey might not be able to pull her from the darkness.
The Caged Queen | Kristen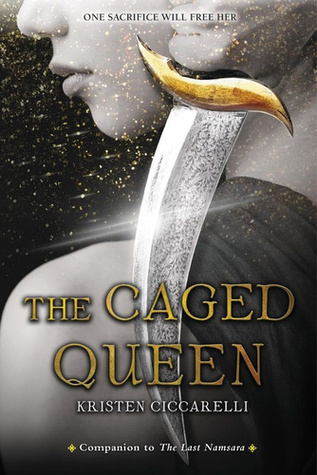 Pub. Date: September 25th
Once there were two sisters born with a bond so strong that it forged them together forever. When they were angry, mirrors shattered, and when they were happy, flowers bloomed. It was a magic they cherished—until the day a terrible accident took Essie's life and trapped her soul in this world.
Dax—the heir to Firgaard's throne—was responsible for the accident. Roa swore to hate him forever. But eight years later he returned, begging for her help. He was determined to dethrone his cruel father, under whose oppressive reign Roa's people had suffered. Roa made him a deal: she'd give him the army he needed if he made her queen.
Together with Dax and his sister, Asha, Roa and her people waged war and deposed a tyrant. But now Asha is on the run, hiding from the price on her head. And Roa is an outlander queen, far from home and married to her enemy. Worst of all: Dax's promises go unfulfilled. Roa's people continue to suffer.
Then a chance to right every wrong arises—an opportunity for Roa to rid herself of this enemy king and rescue her beloved sister. During the Reliquishing, when the spirits of the dead are said to return, Roa can reclaim her sister for good.
All she has to do is kill the king.
For a Muse of Fire | Heidi Heilig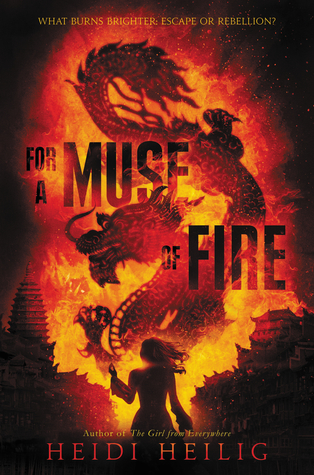 Pub. Date: September 25th
Jetta's family is famed as the most talented troupe of shadow players in the land. With Jetta behind the scrim, their puppets seem to move without string or stick—a trade secret, they say. In truth, Jetta can see the souls of the recently departed and bind them to the puppets with her blood. But the old ways are forbidden ever since the colonial army conquered their country, so Jetta must never show, never tell. Her skill and fame are her family's way to earn a spot aboard the royal ship to Aquitan, where shadow plays are the latest rage, and where rumor has it the Mad King has a spring that cures his ills. Because seeing spirits is not the only thing that plagues Jetta. But as rebellion seethes and as Jetta meets a young smuggler, she will face truths and decisions that she never imagined—and safety will never seem so far away.

The Sisters of The Winter Wood | Rena Rossner
Pub. Date: September 25th
Raised in a small village surrounded by vast forests, Liba and Laya have lived a peaceful sheltered life – even if they've heard of troubling times for Jews elsewhere. When their parents travel to visit their dying grandfather, the sisters are left behind in their home in the woods.
But before they leave, Liba discovers the secret that their Tati can transform into a bear, and their Mami into a swan. Perhaps, Liba realizes, the old fairy tales are true. She must guard this secret carefully, even from her beloved sister.
Soon a troupe of mysterious men appear in town and Laya falls under their spell-despite their mother's warning to be wary of strangers. And these are not the only dangers lurking in the woods…
The sisters will need each other if they are to become the women they need to be – and save their people from the dark forces that draw closer.
Vengeful | V. E. Schwab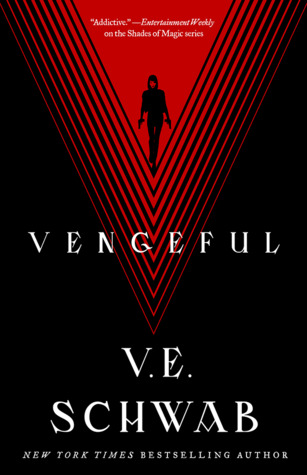 Pub. Date: September 25th
Sydney once had Serena—beloved sister, betrayed enemy, powerful ally. But now she is alone, except for her thrice-dead dog, Dol, and then there's Victor, who thinks Sydney doesn't know about his most recent act of vengeance.
Victor himself is under the radar these days—being buried and re-animated can strike concern even if one has superhuman powers. But despite his own worries, his anger remains. And Eli Ever still has yet to pay for the evil he has done.
Black Wings Beating | Alex London
Pub. Date: September 25th
The people of Uztar have long looked to the sky with hope and wonder. Nothing in their world is more revered than the birds of prey and no one more honored than the falconers who call them to their fists.
Brysen strives to be a great falconer–while his twin sister, Kylee, rejects her ancient gifts for the sport and wishes to be free of falconry. She's nearly made it out, too, but a war is rolling toward their home in the Six Villages, and no bird or falconer will be safe.
Together the twins must journey into the treacherous mountains to trap the Ghost Eagle, the greatest of the Uztari birds and a solitary killer. Brysen goes for the boy he loves and the glory he's long craved, and Kylee to atone for her past and to protect her brother's future. But both are hunted by those who seek one thing: power.
The Dark Descent of Elizabeth Frankenstein | Kiersten White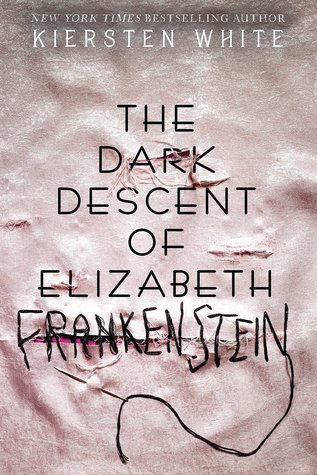 Pub. Date: September 25th
Elizabeth Lavenza hasn't had a proper meal in weeks. Her thin arms are covered with bruises from her "caregiver," and she is on the verge of being thrown into the streets . . . until she is brought to the home of Victor Frankenstein, an unsmiling, solitary boy who has everything–except a friend.
Victor is her escape from misery. Elizabeth does everything she can to make herself indispensable–and it works. She is taken in by the Frankenstein family and rewarded with a warm bed, delicious food, and dresses of the finest silk. Soon she and Victor are inseparable.
But her new life comes at a price. As the years pass, Elizabeth's survival depends on managing Victor's dangerous temper and entertaining his every whim, no matter how depraved. Behind her blue eyes and sweet smile lies the calculating heart of a girl determined to stay alive no matter the cost . . . as the world she knows is consumed by darkness.
What September releases are you most excited about? Have you read any of these books? Let me know in the comments!
Follow me on BlogLovin'
Goodreads | Instagram | Twitter | Contact Me