Hello bookworms! I'm Nia and today I'm going to be talking about some of my favorite covers of 2018.
I have to admit, I'm the type of person who tends to judge (sometimes) a book by its cover. I can't help it, I love beautiful covers, so needless to say this year has been blessed with gorgeous and incredible cover arts. Now even though this list would be pretty long if it wasn't a top 5 Wednesday, today I'm only going to be talking about five of my favorites, even though there would be more.
If you aren't familiar with Top 5 Wednesday, it is a Goodeads group now currently run by Sam over at ToughtsOfTomes on Youtube, where each week they give you a topic and you talk about 5 books that fit that category. You can join the group here if you want to participate!
Without any further ado, let's start with this week's topic!
Mirage | Somaiya Daud
In a star system dominated by the brutal Vathek empire, eighteen-year-old Amani is a dreamer. She dreams of what life was like before the occupation; she dreams of writing poetry like the old-world poems she adores; she dreams of receiving a sign from Dihya that one day, she, too, will have adventure, and travel beyond her isolated moon.
But when adventure comes for Amani, it is not what she expects: she is kidnapped by the regime and taken in secret to the royal palace, where she discovers that she is nearly identical to the cruel half-Vathek Princess Maram. The princess is so hated by her conquered people that she requires a body double, someone to appear in public as Maram, ready to die in her place.
As Amani is forced into her new role, she can't help but enjoy the palace's beauty—and her time with the princess' fiancé, Idris. But the glitter of the royal court belies a world of violence and fear. If Amani ever wishes to see her family again, she must play the princess to perfection…because one wrong move could lead to her death.
Beneath The Citadel | Destiny Soria
In the city of Eldra, people are ruled by ancient prophecies. For centuries, the high council has stayed in power by virtue of the prophecies of the elder seers. After the last infallible prophecy came to pass, growing unrest led to murders and an eventual rebellion that raged for more than a decade.
In the present day, Cassa, the orphaned daughter of rebels, is determined to fight back against the high council, which governs Eldra from behind the walls of the citadel. Her only allies are no-nonsense Alys, easygoing Evander, and perpetually underestimated Newt, and Cassa struggles to come to terms with the legacy of rebellion her dead parents have left her — and the fear that she may be inadequate to shoulder the burden. But by the time Cassa and her friends uncover the mystery of the final infallible prophecy, it may be too late to save the city — or themselves.
The Light Between Worlds | Laura E. Weymouth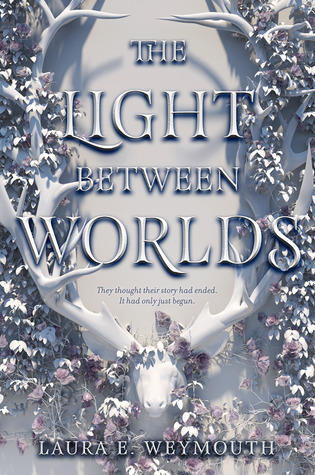 Five years ago, Evelyn and Philippa Hapwell cowered from air strikes in a London bomb shelter. But that night took a turn when the sisters were transported to another realm called the Woodlands. In a forest kingdom populated by creatures out of myth and legend, they found temporary refuge.
When they finally returned to London, nothing had changed at all—nothing, except themselves.
Now, Ev spends her days sneaking into the woods outside her boarding school, wishing for the Woodlands. Overcome with longing, she is desperate to return no matter what it takes.
Philippa, on the other hand, is determined to find a place in this world. She shields herself behind a flawless exterior and countless friends, and moves to America to escape the memory of what was.
But when Evelyn goes missing, Philippa must confront the depth of her sister's despair and the painful truths they've been running from. As the weeks unfold, Philippa wonders if Ev truly did find a way home, or if the weight of their worlds pulled her under.
Heart of Iron | Ashley Poston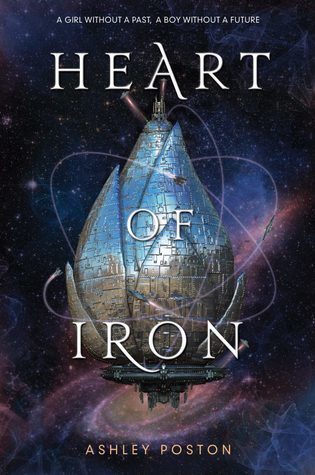 Seventeen-year-old Ana is a scoundrel by nurture and an outlaw by nature. Found as a child drifting through space with a sentient android called D09, Ana was saved by a fearsome space captain and the grizzled crew she now calls family. But D09—one of the last remaining illegal Metals—has been glitching, and Ana will stop at nothing to find a way to fix him.
Ana's desperate effort to save D09 leads her on a quest to steal the coordinates to a lost ship that could offer all the answers. But at the last moment, a spoiled Ironblood boy beats Ana to her prize. He has his own reasons for taking the coordinates, and he doesn't care what he'll sacrifice to keep them.
When everything goes wrong, she and the Ironblood end up as fugitives on the run. Now their entire kingdom is after them—and the coordinates—and not everyone wants them captured alive.
What they find in a lost corner of the universe will change all their lives—and unearth dangerous secrets. But when a darkness from Ana's past returns, she must face an impossible choice: does she protect a kingdom that wants her dead or save the Metal boy she loves?
Bright We Burn | Kiersten White
Haunted by the sacrifices he made in Constantinople, Radu is called back to the new capital. Mehmed is building an empire, becoming the sultan his people need. But Mehmed has a secret: as emperor, he is more powerful than ever . . . and desperately lonely. Does this mean Radu can finally have more with Mehmed . . . and would he even want it?
Lada's rule of absolute justice has created a Wallachia free of crime. But Lada won't rest until everyone knows that her country's borders are inviolable. Determined to send a message of defiance, she has the bodies of Mehmed's peace envoy delivered to him, leaving Radu and Mehmed with no choice. If Lada is allowed to continue, only death will prosper. They must go to war against the girl prince.
But Mehmed knows that he loves her. He understands her. She must lose to him so he can keep her safe. Radu alone fears that they are underestimating his sister's indomitable will. Only by destroying everything that came before–including her relationships–can Lada truly build the country she wants.
Claim the throne. Demand the crown. Rule the world.
What are your favorite 2018 covers? Have you read any of these books or would you add them to your list as well? Let me know in the comments!
Follow me on BlogLovin'
Goodreads | Instagram | Twitter | Contact Me