Hello bookworms! I'm Nia and today I'm going to be talking about some of my most anticipated releases of this month.
First of all, thank you for all the sweet comments in my mini break announcement. I was originally planning to post this blog way before, but I got sick and haven't been able to get to write until today. But still, that break did wonders for my mental health and myself in general, because I was in need of one since a couple of months, so it felt really good. Still, I kept reading as much as I can, so I'll be doing a wrap up talking about all of the books that I read this past two months.
But back to the post, I have to say that November is not a month that is full of new releases. Usually it's a pretty calm month, but I still have 11 books to show you and talk about that I'm very excited to read.
Without any further ado, let's jump to it!
Little White Lies | Jennifer Lynn Barnes
Pub. Date: November 6th
Eighteen-year-old auto mechanic Sawyer Taft did not expect her estranged grandmother to show up at her apartment door and offer her a six-figure contract to participate in debutante season. And she definitely never imagined she would accept. But when she realizes that immersing herself in her grandmother's "society" might mean discovering the answer to the biggest mystery of her life-her father's identity-she signs on the dotted line and braces herself for a year of makeovers, big dresses, bigger egos, and a whole lot of bless your heart. The one thing she doesn't expect to find is friendship, but as she's drawn into a group of debutantes with scandalous, dangerous secrets of their own, Sawyer quickly discovers that her family isn't the only mainstay of high society with skeletons in their closet. There are people in her grandmother's glittering world who are not what they appear, and no one wants Sawyer poking her nose into the past. As she navigates the twisted relationships between her new friends and their powerful parents, Sawyer's search for the truth about her own origins is just the beginning.
Girls of Paper and Fire | Natasha Ngan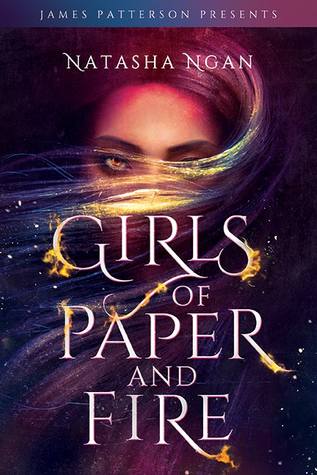 Pub. Date: November 6th
In this lush fantasy, Lei is a member of the Paper caste, the lowest and most oppressed class in Ikhara. She lives in a remote village with her father, where the decade-old trauma of watching her mother snatched by royal guards still haunts her. Now, the guards are back, and this time it's Lei they're after–the girl whose golden eyes have piqued the king's interest.
Over weeks of training in the opulent but stifling palace, Lei and eight other girls learn the skills and charm that befit being a king's consort. But Lei isn't content to watch her fate consume her. Instead, she does the unthinkable–she falls in love. Her forbidden romance becomes enmeshed with an explosive plot that threatens the very foundation of Ikhara, and Lei, still the wide-eyed country girl at heart, must decide just how far she's willing to go for justice and revenge.
Empress of All Seasons | Emiko Jean
Pub. Date: November 6th
Each generation, a competition is held to find the next empress of Honoku. The rules are simple. Survive the palace's enchanted seasonal rooms. Conquer Winter, Spring, Summer, and Fall. Marry the prince. All are eligible to compete—all except yōkai, supernatural monsters and spirits whom the human emperor is determined to enslave and destroy.
Mari has spent a lifetime training to become empress. Winning should be easy. And it would be, if she weren't hiding a dangerous secret. Mari is a yōkai with the ability to transform into a terrifying monster. If discovered, her life will be forfeit. As she struggles to keep her true identity hidden, Mari's fate collides with that of Taro, the prince who has no desire to inherit the imperial throne, and Akira, a half-human, half-yōkai outcast.
Torn between duty and love, loyalty and betrayal, vengeance and forgiveness, the choices of Mari, Taro, and Akira will decide the fate of Honoku. 
Kingdom of The Blazing Phoenix | Julie C. Dao
Pub. Date: November 6th
This fairy tale retelling lives in a mystical world inspired by the Far East, where the Dragon Lord and the Serpent God battle for control of the earthly realm; it is here that the flawed heroine of Forest of a Thousand Lanterns finally meets her match. An epic fantasy finale to the Rise of the Empress novels.
Princess Jade has grown up in exile, hidden away in a monastery while her stepmother, the ruthless Xifeng, rules as empress of Feng Lu. But the empire is in distress and its people are sinking into poverty and despair. Even though Jade doesn't want the crown, she knows she is the only one who can dethrone the empress and set the world right. Ready to reclaim her place as rightful heir, Jade embarks on a quest to raise the Dragon Lords and defeat Xifeng and the Serpent God once and for all. But will the same darkness that took Xifeng take Jade, too? Or will she find the strength within to save herself, her friends, and her empire?
Set in an East Asian-inspired fantasy world filled with breathtaking pain and beauty, Kingdom of the Blazing Phoenix is filled with dazzling magic, powerful prose, and characters readers won't soon forget.
Archenemies | Marissa Meyer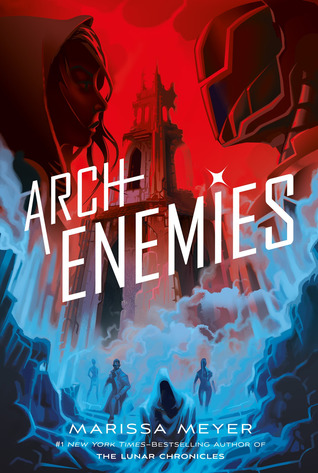 Pub. Date: November 6th
Time is running out.
Together, they can save the world.
But they each other's worst nightmare.
In Renegades, Nova and Adrian (aka Insomnia and Sketch) fought the battle of their lives against the Anarchist known as the Detonator. It was a short-lived victory.
The Anarchists still have a secret weapon, one that Nova believes will protect her. The Renegades also have a strategy for overpowering the Anarchists, but both Nova and Adrian understand that it could mean the end of Gatlon City – and the world – as they know it.
Umbertouched | Livia Blackburne
Pub. Date: November 6th
The mission was a failure. Even though Zivah and Dineas discovered a secret that could bring down the empire, their information is useless without proof. Now, with their cover blown and their quest abandoned, their only remaining hope is to get home before Ampara brings the full might of its armies against their peoples.
As Shidadi and Dara alike prepare for war, Zivah and Dineas grapple with the toll of their time in the capital. After fighting alongside the Amparans against his own kin, can Dineas convince the Shidadi—and himself—where his loyalties lie? After betraying her healer's vows in Sehmar City, can Zivah find a way to redeem herself—especially when the Dara ask her to do the unthinkable? And after reluctantly falling in love, what will the two do with their lingering feelings, now that the Dineas from Sehmar City is gone forever? Time is running out for all of them, but especially Zivah whose plague symptoms surface once again. Now, she must decide how she'll define the life she has left.
Together, healer and warrior must find the courage to save their people, expose the truth, and face the devastating consequences headed their way.
Empire of Sand | Tasha Suri
Pub. Date: November 13th
The Amrithi are outcasts; nomads descended of desert spirits, they are coveted and persecuted throughout the Empire for the power in their blood. Mehr is the illegitimate daughter of an imperial governor and an exiled Amrithi mother she can barely remember, but whose face and magic she has inherited.
When Mehr's power comes to the attention of the Emperor's most feared mystics, she must use every ounce of will, subtlety, and power she possesses to resist their cruel agenda.
Should she fail, the gods themselves may awaken seeking vengeance…
The Lying Woods | Ashley Elston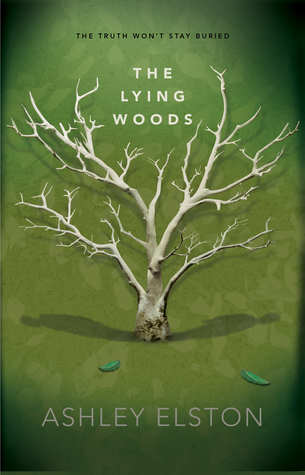 Pub. Date: November 13th
Owen Foster has never wanted for anything. Then his mother shows up at his elite New Orleans boarding school cradling a bombshell: his privileged life has been funded by stolen money. After using the family business, the single largest employer in his small Louisiana town, to embezzle millions and drain the employees' retirement accounts, Owen's father vanished without a trace, leaving Owen and his mother to deal with the fallout.
Owen returns to Lake Cane to finish his senior year, where people he can barely remember despise him for his father's crimes. It's bad enough dealing with muttered insults and glares, but when Owen and his mother receive increasingly frightening threats from someone out for revenge, he knows he must get to the bottom of what really happened at Louisiana Frac–and the cryptic note his father sent him at his boarding school days before disappearing.
Owen's only refuge is the sprawling, isolated pecan orchard he works at after school, owned by a man named Gus who has his own secrets–and in some ways seems to know Owen better than he knows himself. As Owen uncovers a terrible injustice that looms over the same Preacher Woods he's claimed as his own, he must face a shocking truth about his own past–and write a better future.
Amber & Dusk | Lyra Selene
Pub. Date: November 27th
Sylvie has always known she deserves more. Out in the permanent twilight of the Dusklands, her guardians called her power to create illusions a curse. But Sylvie knows it gives her a place in Coeur d'Or, the palais of the Amber Empress and her highborn legacies.
So Sylvie sets off toward the Amber City, a glittering jewel under a sun that never sets, to take what is hers.
But her hope for a better life is quickly dimmed. The empress invites her in only as part of a wicked wager among her powerful courtiers. Sylvie must assume a new name, Mirage, and begin to navigate secretive social circles and deadly games of intrigue in order to claim her spot. Soon it becomes apparent that nothing is as it appears and no one, including her cruel yet captivating sponsor, Sunder, will answer her questions. As Mirage strives to assume what should be her rightful place, she'll have to consider whether it is worth the price she must pay.
What are your most anticipated releases of November that you're so eager to read? Do you have any of these ones on your list as well? Let me know in the comments! 
Follow me on BlogLovin'
Goodreads | Instagram | Twitter | Contact Me