Hello bookworms! I'm Nia and today I'm going to be talking about my November TBR.
After the weird month that October was, I've set up a new goal for November, and even though I'll probably read more books than these ones that I'm going to show you here, these are some of the ones that I for sure will be picking up this month. I'm going to try and read as many books as I can, and maybe I'll even do a 24-hour readathon, because after my trip to London I'm so eager to read more fantasy, because I didn't pick up a thing there.
So, without any further ado, let's begin with my TBR!
Give the Dark My Love | Beth Revis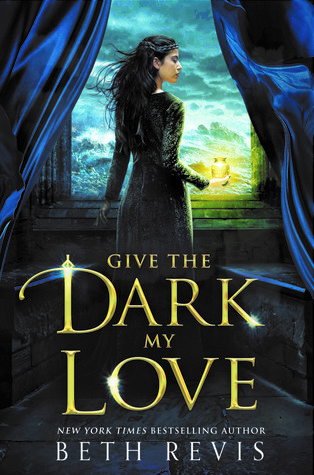 When seventeen-year-old Nedra Brysstain leaves her home in the rural, northern territories of Lunar Island to attend the prestigious Yugen Academy, she has only one goal in mind: learn the trade of medicinal alchemy. A scholarship student matriculating with the children of Lunar Island's wealthiest and most powerful families, Nedra doesn't quite fit in with the other kids at Yugen, who all look down on her.
All, except for Greggori "Grey" Astor. Grey is immediately taken by the brilliant and stubborn Nedra, who he notices is especially invested in her studies. And that's for a good reason: a deadly plague has been sweeping through the North, and it's making its way toward the cities. With her family's life–and the lives of all of Lunar Island's citizens–on the line, Nedra is determined to find a cure for the plague.
Grey and Nedra continue to grow closer, but as the sickness spreads and the body count rises, Nedra becomes desperate to find a cure. Soon, she finds herself diving into alchemy's most dangerous corners–and when she turns to the most forbidden practice of all, necromancy, even Grey might not be able to pull her from the darkness.
Fire & Heist | Sarah Beth Durst
In Sky Hawkins's family, leading your first heist is a major milestone–even more so than learning to talk, walk, or do long division. It's a chance to gain power and acceptance within your family, and within society. But stealing your first treasure can be complicated, especially when you're a wyvern–a human capable of turning into a dragon.
Embarking on a life of crime is never easy, and Sky discovers secrets about her mother, who recently went missing, the real reason her boyfriend broke up with her, and a valuable jewel that could restore her family's wealth and rank in their community.
With a handpicked crew by her side, Sky knows she has everything she needs to complete her first heist, and get her boyfriend and mother back in the process. But then she uncovers a dark truth about were-dragon society–a truth more valuable and dangerous than gold or jewels could ever be.
Evermore | Sara Holland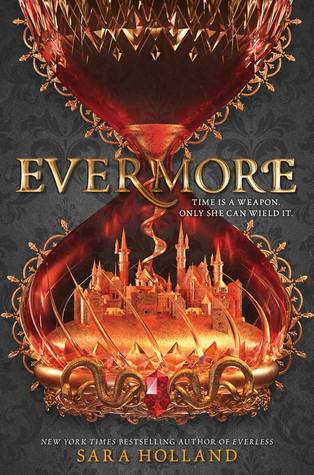 Jules Ember was raised hearing legends of the ancient magic of the wicked Alchemist and the good Sorceress. But she has just learned the truth: not only are the stories true, but she herself is the Alchemist, and Caro—a woman who single-handedly murdered the Queen and Jules's first love, Roan, in cold blood—is the Sorceress.
The whole kingdom believes that Jules is responsible for the murders, and a hefty bounty has been placed on her head. And Caro is intent on destroying Jules, who stole her heart twelve lifetimes ago. Jules must delve into the stories that she now recognizes are accounts of her own past. For it is only by piecing together the mysteries of her lives that Jules will be able to save the person who has captured her own heart in this one.
Kiss Collector | Wendy Higgins
When seventeen-year-old Zae Monroe gets cheated on by the only guy she's ever loved, then watches her parents' marriage crumble, she decides to forget about relationships and turn the tables on the boys of the world. It's time to take what she wants, and what she wants are kisses. Athletes, musicians, poets, and bad boys—their lips are all on her agenda, and it's time to collect.
Zae proposes a contest with her friends to see who can kiss the most boys during spring break. But what starts as a harmless competition leads to a downward spiral she can't seem to break free of. As family, academic, friend, and guy drama come to a head, Zae is forced to face the reasons behind her boy angst, and starts to wonder if she was wrong about the male race…or at least some of them.
Shadow of The Fox | Julie Kagawa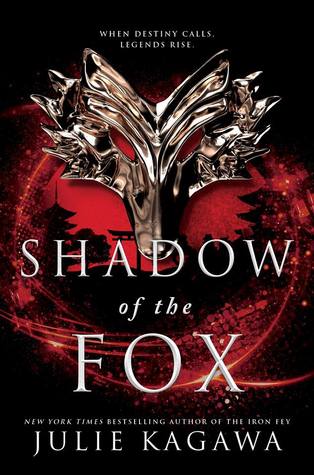 Now, for whoever holds the Scroll of a Thousand Prayers, a new wish will be granted. A new age is about to dawn.
Raised by monks in the isolated Silent Winds temple, Yumeko has trained all her life to hide her yokai nature. Half kitsune, half human, her skill with illusion is matched only by her penchant for mischief. Until the day her home is burned to the ground, her adoptive family is brutally slain and she is forced to flee for her life with the temple's greatest treasure—one part of the ancient scroll.
There are many who would claim the dragon's wish for their own. Kage Tatsumi, a mysterious samurai of the Shadow Clan, is one such hunter, under orders to retrieve the scroll…at any cost. Fate brings Kage and Yumeko together. With a promise to lead him to the scroll, an uneasy alliance is formed, offering Yumeko her best hope for survival. But he seeks what she has hidden away, and her deception could ultimately tear them both apart.
With an army of demons at her heels and the unlikeliest of allies at her side, Yumeko's secrets are more than a matter of life or death. They are the key to the fate of the world itself.
The Caged Queen | Kristen Ciccarelli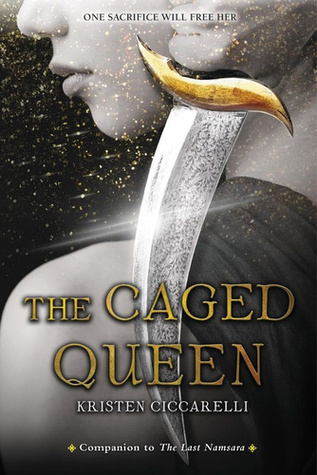 Once there were two sisters born with a bond so strong that it forged them together forever. When they were angry, mirrors shattered, and when they were happy, flowers bloomed. It was a magic they cherished—until the day a terrible accident took Essie's life and trapped her soul in this world.
Dax—the heir to Firgaard's throne—was responsible for the accident. Roa swore to hate him forever. But eight years later he returned, begging for her help. He was determined to dethrone his cruel father, under whose oppressive reign Roa's people had suffered. Roa made him a deal: she'd give him the army he needed if he made her queen.
Together with Dax and his sister, Asha, Roa and her people waged war and deposed a tyrant. But now Asha is on the run, hiding from the price on her head. And Roa is an outlander queen, far from home and married to her enemy. Worst of all: Dax's promises go unfulfilled. Roa's people continue to suffer.
Then a chance to right every wrong arises—an opportunity for Roa to rid herself of this enemy king and rescue her beloved sister. During the Reliquishing, when the spirits of the dead are said to return, Roa can reclaim her sister for good.
All she has to do is kill the king.

Girls of Paper and Fire | Natasha Ngan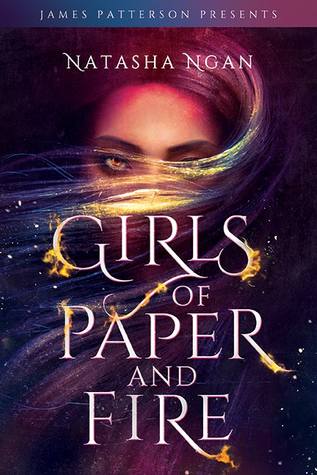 In this lush fantasy, Lei is a member of the Paper caste, the lowest and most oppressed class in Ikhara. She lives in a remote village with her father, where the decade-old trauma of watching her mother snatched by royal guards still haunts her. Now, the guards are back, and this time it's Lei they're after–the girl whose golden eyes have piqued the king's interest.
Over weeks of training in the opulent but stifling palace, Lei and eight other girls learn the skills and charm that befit being a king's consort. But Lei isn't content to watch her fate consume her. Instead, she does the unthinkable–she falls in love. Her forbidden romance becomes enmeshed with an explosive plot that threatens the very foundation of Ikhara, and Lei, still the wide-eyed country girl at heart, must decide just how far she's willing to go for justice and revenge.
Archenemies | Marissa Meyer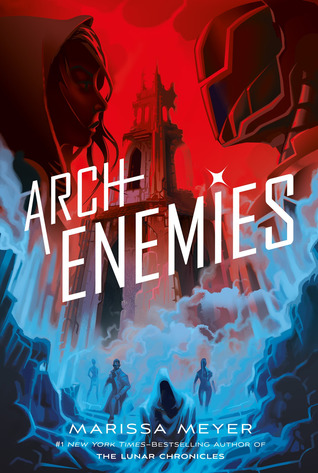 Time is running out.
Together, they can save the world.
But they each other's worst nightmare.
In Renegades, Nova and Adrian (aka Insomnia and Sketch) fought the battle of their lives against the Anarchist known as the Detonator. It was a short-lived victory.
The Anarchists still have a secret weapon, one that Nova believes will protect her. The Renegades also have a strategy for overpowering the Anarchists, but both Nova and Adrian understand that it could mean the end of Gatlon City – and the world – as they know it.
A Curse So Dark and Lonely | Brigid Kemmerer
It once seemed so easy to Prince Rhen, the heir to Emberfall. Cursed by a powerful enchantress to repeat the autumn of his eighteenth year over and over, he knew he could be saved if a girl fell for him. But that was before he learned that at the end of each autumn, he would turn into a vicious beast hell-bent on destruction. That was before he destroyed his castle, his family, and every last shred of hope.
Nothing has ever been easy for Harper Lacy. With her father long gone, her mother dying, and her brother barely holding their family together while constantly underestimating her because of her cerebral palsy, she learned to be tough enough to survive. But when she tries to save someone else on the streets of Washington, DC, she's instead somehow sucked into Rhen's cursed world.
A prince? A monster? A curse? Harper doesn't know where she is or what to believe. But as she spends time with Rhen in this enchanted land, she begins to understand what's at stake. And as Rhen realizes Harper is not just another girl to charm, his hope comes flooding back. But powerful forces are standing against Emberfall . . . and it will take more than a broken curse to save Harper, Rhen, and his people from utter ruin.
Little White Lies | Jennifer Lynn Barnes
Eighteen-year-old auto mechanic Sawyer Taft did not expect her estranged grandmother to show up at her apartment door and offer her a six-figure contract to participate in debutante season. And she definitely never imagined she would accept. But when she realizes that immersing herself in her grandmother's "society" might mean discovering the answer to the biggest mystery of her life-her father's identity-she signs on the dotted line and braces herself for a year of makeovers, big dresses, bigger egos, and a whole lot of bless your heart. The one thing she doesn't expect to find is friendship, but as she's drawn into a group of debutantes with scandalous, dangerous secrets of their own, Sawyer quickly discovers that her family isn't the only mainstay of high society with skeletons in their closet. There are people in her grandmother's glittering world who are not what they appear, and no one wants Sawyer poking her nose into the past. As she navigates the twisted relationships between her new friends and their powerful parents, Sawyer's search for the truth about her own origins is just the beginning.
99 Percent Mine | Sally Thorne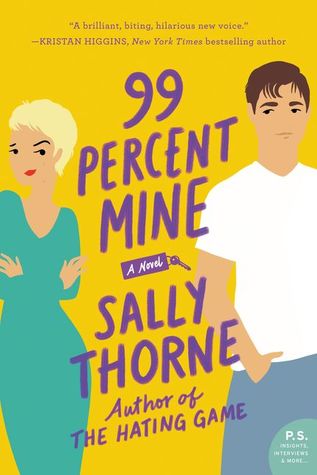 If Darcy Barrett hadn't met her dream man when she was eight years old, the rest of the male population wouldn't be such a let-down. No one measures up to Tom Valeska, aka the best man on Earth, not in looks, brain or heart. Even worse is the knowledge that her twin brother Jamie saw him first, and claimed him forever as his best friend.
Tom's off limits and loyal to her brother, 99%. One percent of Tom has had to be enough for Darcy, and her adoration has been sustained by his shy kindness. And if she's honest, his tight t-shirts.
Now Darcy's got three months left to get her life together before her twin insists on selling the tumble-down cottage they inherited from their grandmother. By night, she's working in a seedy bar, shooting down lame pickups from bikers. By day, she's sewing underwear for her best friend and wasting her award-winning photography skills on website shots of pens and novelty mugs. She's enjoying living the messy life, and a glass of wine or ten… until that one night, when she finds a six-foot-six perfect package on her porch.
Tom's here, he's bearing power tools—and he's single for the first time in a decade.
As a house flipper extraordinaire, Tom has been dispatched by Jamie to give the cottage a drastic facelift that will result in a ton of cash. Darcy doesn't appreciate Tom's unsentimental approach to knocking down walls, and he really, really doesn't approve of her current burnout boyfriend. They can't be in the same room together without sparks flying- and it's not the faulty wiring. One bedroom wall separates them at night, and even that's looking flimsy.
Will Tom ever see Darcy as anything other than a little-sister obstacle to get around? And can she stand up to her most formidable opponent—her twin? This time around, she's determined to make Tom Valeska 99 percent hers, and he's never managed to say no to her yet…
What books do you plan to read this month? Have you read any of the books I mentioned above or do you want to? Let me know in the comments!
Follow me on BlogLovin'
Goodreads | Instagram | Twitter | Contact Me