Hello bookworms! I'm Nia and today I'm going to be talking about the books that I read this past September.
I know I'm so late posting this wrap up, but since I took a break last month I couldn't tell you about the books that I read in September, and I was considering writing an entire post about my September and October wrap up, but later decided not to do that because it would be a veery long post, and instead do two separate ones.
So I hope you don't mind that, but I still wanted to let you know all my thoughts on the books that I read. So without any further ado, let's start with the wrap up!
The Diviners | Libba Bray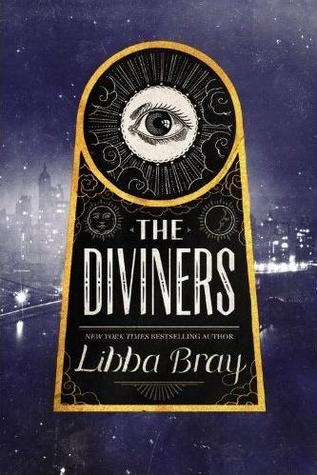 ⭐️⭐️⭐️⭐️⭐️
My thoughts: I have a review of this book here, in case you want to check it out!
Evie O'Neill has been exiled from her boring old hometown and shipped off to the bustling streets of New York City—and she is pos-i-tute-ly ecstatic. It's 1926, and New York is filled with speakeasies, Ziegfeld girls, and rakish pickpockets. The only catch is that she has to live with her uncle Will and his unhealthy obsession with the occult.
Evie worries he'll discover her darkest secret: a supernatural power that has only brought her trouble so far. But when the police find a murdered girl branded with a cryptic symbol and Will is called to the scene, Evie realizes her gift could help catch a serial killer.
As Evie jumps headlong into a dance with a murderer, other stories unfold in the city that never sleeps. A young man named Memphis is caught between two worlds. A chorus girl named Theta is running from her past. A student named Jericho hides a shocking secret. And unknown to all, something dark and evil has awakened.
Play | Kylie Scott
⭐️⭐️⭐️⭐️
My thoughts: This was a very impulse read, but since I was in a mini reading slump by that time, I decided to re-read Play since it's a very light hearted book and I adored these characters the past two times I read it. And though this time I also enjoyed it, I didn't give it 5 stars like the other two, mostly because I noticed little teeny tiny details that I didn't the times before and I couldn't see past. It was still an enjoyable read, and I laughed out loud a lot of times, so I was so happy I decided to re-read it.
Mal Ericson, drummer for the world famous rock band Stage Dive, needs to clean up his image fast—at least for a little while. Having a good girl on his arm should do the job just fine. Mal doesn't plan on this temporary fix becoming permanent, but he didn't count on finding the one right girl.
Anne Rollins never thought she'd ever meet the rock god who plastered her teenage bedroom walls—especially not under these circumstances. Anne has money problems. Big ones. But being paid to play the pretend girlfriend to a wild life-of-the-party drummer couldn't end well. No matter how hot he is. Or could it?
Broken Things | Lauren Oliver
⭐️⭐️⭐️
My thoughts: I have a review of this book here, in case you want to check it out!
It's been five years since Summer Marks was brutally murdered in the woods.
Everyone thinks Mia and Brynn killed their best friend. That driven by their obsession with a novel called The Way into Lovelorn the three girls had imagined themselves into the magical world where their fantasies became twisted, even deadly.
The only thing is: they didn't do it.
On the anniversary of Summer's death, a seemingly insignificant discovery resurrects the mystery and pulls Mia and Brynn back together once again. But as the lines begin to blur between past and present and fiction and reality, the girls must confront what really happened in the woods all those years ago—no matter how monstrous.
A Great and Terrible Beauty | Libba Bray
⭐️⭐️
My thoughts: I decided to pick this one on a whim because I've been meaning to continue the series for forever, and I couldn't remember anything that happened in this first installment, so I decided to re-read it, and let me tell you it was such a disappointment.
The thing about this novel is that it has no plot whatsoever until the last fifty pages where you start to understand what is going to happen. The first three quarters of the story are slow, uneventful and boring, and though I overall enjoyed the ending, it didn't redeemed the book for me, sadly.
The characters were so bland and annoying, and the lines sometimes felt so forced and awkward. They were pretty unremarkable to me, and also I noticed that neither of them hardly had a development. I don't know, I didn't enjoy the tropes of girls hating each other, and girl shaming in general, and I couldn't empathize with any of them because they were just so simple and non-dimensional.
So overall, I was pretty disappointed with the entire book. The magic system was barely addressed and the whole novel felt more like a prologue than a first installment, so I don't know if I'll be continuing with the next two books or not.
It's 1895, and after the suicide of her mother, 16-year-old Gemma Doyle is shipped off from the life she knows in India to Spence, a proper boarding school in England. Lonely, guilt-ridden, and prone to visions of the future that have an uncomfortable habit of coming true, Gemma's reception there is a chilly one. To make things worse, she's been followed by a mysterious young Indian man, a man sent to watch her. But why? What is her destiny? And what will her entanglement with Spence's most powerful girls—and their foray into the spiritual world—lead to?
Dear Evan Hansen | Val Emmich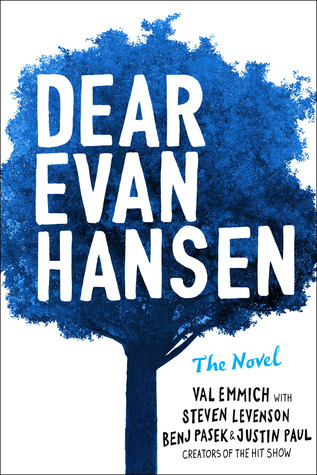 ⭐️⭐️⭐️.5
My thoughts: I was so excited to pick up this book, because even though I still have to go and watch the Broadway show in which this one based off, I'm a big fan of the soundtrack and the lyrics and everything, so I wanted to see if the novel had the same vibe the songs had. Turns out, it did, and I enjoyed it more than I thought I would.
I adored to read more about Evan Hansen. He is such a pure being, and I think the book portrayed him just as I imagined him to be. The first part of the novel was absolutely amazing. We get to know more about him and his relationship (practically non-existent relationship) with Connor and everything he did to prove he was friends with him before. The tone of the writing was serious, but with some funny dialogs and parts that made me cracked out loud. And not only that but also found the characters very relatable and real.
The second part, though was were I had more issues with. I feel that it came a bit rushed, and though that usually works with theatre plays, I would have enjoyed it more if it slowed down and addressed more those character issues and their stories than what it did. I found the things that I enjoyed in part one weren't actually there, so that made me a bit disappointed.
However, I enjoyed the writing style and I think that it was a super fast paced book that took me less than three hours to finish, and not only that but I think it also brought up some important things to discussion.
I received an ARC of this book in exchange for an honest review. This doesn't change my opinion of it whatsoever. All thoughts are my own.
When a letter that was never meant to be seen by anyone draws high school senior Evan Hansen into a family's grief over the loss of their son, he is given the chance of a lifetime: to belong. He just has to stick to a lie he never meant to tell, that the notoriously troubled Connor Murphy was his secret best friend.
Suddenly, Evan isn't invisible anymore–even to the girl of his dreams. And Connor Murphy's parents, with their beautiful home on the other side of town, have taken him in like he was their own, desperate to know more about their enigmatic son from his closest friend. As Evan gets pulled deeper into their swirl of anger, regret, and confusion, he knows that what he's doing can't be right, but if he's helping people, how wrong can it be?
No longer tangled in his once-incapacitating anxiety, this new Evan has a purpose. And a website. He's confident. He's a viral phenomenon. Every day is amazing. Until everything is in danger of unraveling and he comes face to face with his greatest obstacle: himself.
A simple lie leads to complicated truths in this big-hearted coming-of-age story of grief, authenticity and the struggle to belong in an age of instant connectivity and profound isolation.
The Girl at Midnight | Melissa Grey
⭐️⭐️⭐️
My thoughts: I was so interested in this book because it was compared to Daughter of Smoke and Bone, and I had very high expectations because that is one of my favorite series, and though I think it was a solid read and had some nice elements that I enjoyed, there were a few things that I had issues with.
The story was okay and interesting enough to made me want to keep reading to know what was going to happen, but since this was more a tradicional YA, I felt there were a lot of tropes and things that I've already seen in other YA books, and wasn't as surprised as I originally expected to.
The characters were okay, and overall had a nice evolution throughout the story, but it took me a few chapters to start to understand our protagonist and enjoy her character arc. She was quite a simple character, and the relationship with the love interest wasn't my cup of tea, but I have to say that she had a smooth development.
The thing that captivated me the most was the magic system and the two different species that were introduced to us in the story. I found that super unique and intriguing, and though there were submitted by some not-as-original subplots, I still had a great time getting to know the society and the issues between those two species.
So yeah, even though I had a few problems regarding the characters and the simplicity of the novel, and though there was a plot twist that I saw coming since chapter three, it had some redeemable qualities that I think added something different to the book, so I'm interested to see how it continues.
Beneath the streets of New York City live the Avicen, an ancient race of people with feathers for hair and magic running through their veins. Age-old enchantments keep them hidden from humans. All but one. Echo is a runaway pickpocket who survives by selling stolen treasures on the black market, and the Avicen are the only family she's ever known.
Echo is clever and daring, and at times she can be brash, but above all else she's fiercely loyal. So when a centuries-old war crests on the borders of her home, she decides it's time to act.
Legend has it that there is a way to end the conflict once and for all: find the firebird, a mythical entity believed to possess power the likes of which the world has never seen. It will be no easy task, though if life as a thief has taught Echo anything, it's how to hunt down what she wants…and how to take it.
But some jobs aren't as straightforward as they seem. And this one might just set the world on fire.
Heart of Thorns | Bree Barton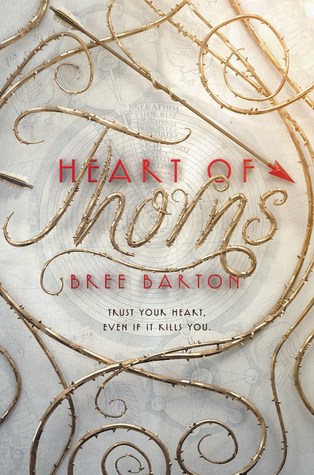 ⭐️⭐️⭐️
My thoughts: I have a review of this book here, in case you want to check it out!
In the ancient river kingdom, touch is a battlefield, bodies the instruments of war. Seventeen-year-old Mia Rose has pledged her life to hunting Gwyrach: women who can manipulate flesh, bones, breath, and blood.
Not women. Demons. The same demons who killed her mother without a single scratch.
But when Mia's father suddenly announces her marriage to the prince, she is forced to trade in her knives and trousers for a sumptuous silk gown. Only after the wedding goes disastrously wrong does she discover she has dark, forbidden magic—the very magic she has sworn to destroy.
A Touch of Gold | Annie Sullivan
⭐️⭐️⭐️.5
My thoughts: Ever since I heard about the premise of the book I knew I had to read it, because it sounded like it was going to be right up my alley, and though I have to say I ended up enjoying the whole story, it was so different from what I imagined it would be and from what the synopsis said it was going to be.
The thing is that the first part of the book, where we're introduced to our main character and this world and magic was super interesting and I was hooked up from the very beginning, and found myself wanting to know more, but as I kept reading the book, it became a bit less coherent and had nothing to do with what was first introduced to us, and that made me lose my interest a bit.
The characters were solid and okay, but I guess I was expecting much more from them, because they didn't had the development I wanted to see in them throughout A Touch of Gold. Even though I enjoyed the journey our protagonist went through, there wasn't much complexity in them, and their dynamics were a bit anticlimactic.
The romance trope used in the novel was pretty predictable, and the relationship between those two characters wasn't particularly my cup of tea, but overall I enjoyed reading about pirates and getting to know that world, it's just that I was a bit deflated by the characters after starting with such high expectations.
King Midas once had the ability to turn all he touched into gold. But after his gift—or curse—almost killed his daughter, Midas relinquished The Touch forever. Ten years later, Princess Kora still bears the consequences of her father's wish: her skin shines golden, rumors follow her everywhere she goes, and she harbors secret powers that are getting harder to hide.
Kora spends her days locked in the palace, concealed behind gloves and veils, trying to ignore the stares and gossip of courtiers. It isn't until a charming young duke arrives that Kora realizes there may be someone out there who doesn't fear her or her curse. But their courtship is disrupted when a thief steals precious items from the kingdom, leaving the treasury depleted and King Midas vulnerable. Thanks to her unique ability to sense gold, Kora is the only one who can track the thief down. As she sails off on her quest, Kora learns that not everything is what it seems—not thieves, not pirates, and not even curses. She quickly discovers that gold—and the power it brings—is more dangerous than she'd ever believed.
Midas learned his lesson at a price. What will Kora's journey cost?
Mirage | Somaiya Daud
⭐️⭐️⭐️⭐️.25
My thoughts: Mirage was one of my most anticipated releases of this year, not only because that cover is gorgeous and I'm a sucker for a beautiful one, but also because the premise sounded incredible and so far it'd been having very positive reviews, so I had such high expectations going into this one, and overall I have to say that I was pretty impressed with everything.
I would point out that Mirage was more a slow burning type of story than a very action packed one, though there came a time where there were a lot of things happening, but for the most part, it was a very political book that focused more on the relationship between the different characters and the society of this world. That being said, not much happened in this first installment because of everything that was explained to us, but I must say that what I read so far left a lasting impression on me.
I really enjoyed the world building and how complex and unique it was. It was super interesting and intricate, and for a first book in a series there was a lot of information about it and the magic system as well, which I found quite surprising.
The cast of characters were incredible and I adored them all. The seemed very real and human and the dynamics between them were so well constructed and written, especially the relationship between the two girls (the progression of their friendship was one of my favorite parts, because you could see a solid evolution ever since the book started). Though the romance took a bit more importance that what it needed to be and I'm still not head over heals about that relationship, I enjoyed the interactions between those characters, and I'm interested to see the path the story would take in the sequel.
Overall, I was very impressed with this book, and even though it was pretty slow and not many things were happening (it set the tone for the sequel), the writing was so beautiful and the character arc very intriguing that I would love to see what the second installment awaits.
In a star system dominated by the brutal Vathek empire, eighteen-year-old Amani is a dreamer. She dreams of what life was like before the occupation; she dreams of writing poetry like the old-world poems she adores; she dreams of receiving a sign from Dihya that one day, she, too, will have adventure, and travel beyond her isolated moon.
But when adventure comes for Amani, it is not what she expects: she is kidnapped by the regime and taken in secret to the royal palace, where she discovers that she is nearly identical to the cruel half-Vathek Princess Maram. The princess is so hated by her conquered people that she requires a body double, someone to appear in public as Maram, ready to die in her place.
As Amani is forced into her new role, she can't help but enjoy the palace's beauty—and her time with the princess' fiancé, Idris. But the glitter of the royal court belies a world of violence and fear. If Amani ever wishes to see her family again, she must play the princess to perfection…because one wrong move could lead to her death.
City of Ghosts | Victoria Schwab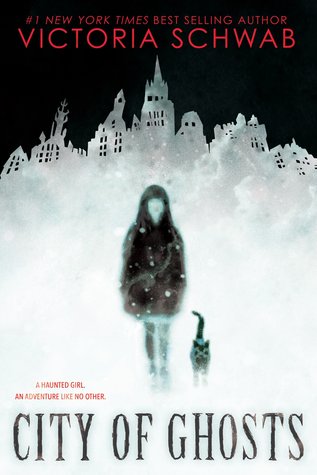 ⭐️⭐️⭐️.5
My thoughts: I feel I need to point out that middle grade is not a genre I tend to reach for that often, but I would read anything Victoria Schwab writes, and the synopsis sounded interesting enough for me to wanted to read it, so I did. And overall I was pretty impressed with the story and I had such a great time reading it, so I cannot wait for the sequel to come out.
Basically one of the main things that made me not rate this book higher was that it took me a while to get into the story, which is super rare considering it's middle grade, but what do I know! I think the fact that I was in a reading slump back them may have something to do with that, but still that's what happened. However, once I reached the half mark I started to enjoy it more and more.
The plot itself was really cool and unique, and it was so much fun following the journey Cassidy went through in Edinburgh, but at times it felt a bit superficial and not as complex as I would have wanted to. I would have love to know more about what was going on and have more information about her abilities, and I feel those parts weren't as addressed as I wanted to.
However, I really enjoyed the friendship between Cassidy and Jacob, and the different interactions between them throughout the story. They made quite an odd pair, but it worked incredibly well with the atmosphere and the whole vibe of the story.
Cassidy Blake's parents are The Inspectres, a (somewhat inept) ghost-hunting team. But Cass herself can REALLY see ghosts. In fact, her best friend, Jacob, just happens to be one.
When The Inspectres head to ultra-haunted Edinburgh, Scotland, for their new TV show, Cass—and Jacob—come along. In Scotland, Cass is surrounded by ghosts, not all of them friendly. Then she meets Lara, a girl who can also see the dead. But Lara tells Cassidy that as an In-betweener, their job is to send ghosts permanently beyond the Veil. Cass isn't sure about her new mission, but she does know the sinister Red Raven haunting the city doesn't belong in her world. Cassidy's powers will draw her into an epic fight that stretches through the worlds of the living and the dead, in order to save herself.
Beneath the Citadel | Destiny Soria
⭐️⭐️⭐️⭐️
My thoughts: I was so excited to pick up this ARC because the premise sounded incredible and right up my alley, and somehow after reading the synopsis I had a lot of Six of Crows vibes, so I went with such high hopes and expecting something amazing. And I would say I was pretty impressed with the outcome, because even though I had a few issues with the ending, it was still a very entertaining book and I had such a great time reading it.
I would say this was more a character and plot driven story. The world building itself, though it was very complex and we had a lot of information when it came to the Citadel itself and its insides, was barely there when it came to its outsides and the cities, which was a bit of a let down, because I would have loved to know more about that world and not only the Citadel.
However, the plot was quite complex and had a lot of layers. It kept me at the edge of my seat wanting to know what was going to happen next and how everything was going to end, because I feel there were a lot of subplots and interesting elements that kept me wanting to kept reading until I finished the book, and being that it was a very easy book to get into and so fast paced I found that so easy.
The characters were the strongest part of the book, and one of my favorites as well. Though it was a standalone novel, we still got a fair picture of each character's back story and relationship with the others, which was so good. I loved the dynamics between them, more as I kept reading the story rather than in the very beginning, because at first the interactions seemed a bit forced and I was a bit confused about their friendship.
The only problem I had was with the ending. I was a bit disappointed with it and with the tone the story ended, and though I understand it was one of the only ways the book could have ended, I feel that everything that happened in the last 40 pages made the whole story seemed a bit pointless.
Overall, it was a very quick and fun story with interesting characters that had a strong and solid evolution, not only as a group but as individuals as well. Though the world building was a bit lacking and the ending was a bit anticlimactic, I still really enjoyed the writing style and the book.
I received an ARC of this book in exchange for an honest review. This doesn't change my opinion of it whatsoever. All thoughts are my own.
In the city of Eldra, people are ruled by ancient prophecies. For centuries, the high council has stayed in power by virtue of the prophecies of the elder seers. After the last infallible prophecy came to pass, growing unrest led to murders and an eventual rebellion that raged for more than a decade.
In the present day, Cassa, the orphaned daughter of rebels, is determined to fight back against the high council, which governs Eldra from behind the walls of the citadel. Her only allies are no-nonsense Alys, easygoing Evander, and perpetually underestimated Newt, and Cassa struggles to come to terms with the legacy of rebellion her dead parents have left her — and the fear that she may be inadequate to shoulder the burden. But by the time Cassa and her friends uncover the mystery of the final infallible prophecy, it may be too late to save the city — or themselves.
Toil & Trouble | V.V. A.A.
⭐️⭐️⭐️⭐️
My thoughts: I was equal parts excited and terrified to read this book, because I feel all the books I've read about witches have disappointed me and haven't been as good as I pictured them in my mind when I first started them, so I was super scared I wasn't going to enjoy this anthology, but turns out I was wrong.
Overall it was a great collection of novellas, each one so different than the other. We got a fair variety of short stories, quite diverse and unique, and with very powerful women, which was something I was so pleasantly happy to see.
There were a couple of stories that I didn't like as much as the others, either because of the writing style or the plot we were following that was a bit confusing, but the rest of them were so amazing and remarkable and I adored them. I loved that feeling of empowerment those stories gave me, and not only that but I also adored the relationships, as friendship or romantic between the girls in each novellas.
Glinda the Good Witch. Elphaba the Wicked Witch. Willow. Sabrina. Gemma Doyle. The Mayfair Witches. Ursula the Sea Witch. Morgan le Fey. The three weird sisters from Macbeth.
History tells us women accused of witchcraft were often outsiders: educated, independent, unmarried, unwilling to fall in line with traditional societal expectations.
Bold. Powerful. Rebellious.
A bruja's traditional love spell has unexpected results. A witch's healing hands begin to take life instead of giving it when she ignores her attraction to a fellow witch. In a terrifying future, women are captured by a cabal of men crying witchcraft and the one true witch among them must fight to free them all. In a desolate past, three orphaned sisters prophesize for a murderous king. Somewhere in the present, a teen girl just wants to kiss a boy without causing a hurricane.
From good witches to bad witches, to witches who are a bit of both, this is an anthology of diverse witchy tales from a collection of diverse, feminist authors. The collective strength of women working together—magically or mundanely–has long frightened society, to the point that women's rights are challenged, legislated against, and denied all over the world. Toil & Trouble delves deep into the truly diverse mythology of witchcraft from many cultures and feminist points of view, to create modern and unique tales of witchery that have yet to be explored.
The Darkest Star | Jennifer L. Armentrout
⭐️⭐️⭐️.75
My thoughts: I was a bit apprehensive about this book, because even though Luc was a very interesting character and one of my favorites in the Lux series, it had been a while since I read those books and kind of detached myself from the series, so I wasn't sure if I was going to enjoy The Darkest Star as much after all these years.
I had so much fun reading this book, though. It was such a fast paced story (like her other books), and so easy to get into, and since I was in a reading slump by the time I was reading it, I would say it was the perfect read to me back then, because it helped me out.
The characters were very fun, though I have to admit they lacked a bit or originality. They weren't unlike any others that I've read in another YA book, and neither a Jennifer L. Armentrout novel, and though each one had a nice evolution and their interactions were so entertaining to read, I was left with the sensation that I wanted more from them.
It's true that Luc was a very intriguing character, and it was nice to read more about him now that he was way older, and the romance between him and Evie was really good (though there were a few problematic themes at certain points of the relationship), so I'm still interested to know where that romance would go in the sequel and what's going to happen.
The plot itself was pretty much the same as in the Lux series, though we got to see a different part after a few years went by. So overall, even though I had a few issues with the plot itself, I found The Darkest Star to be a very addicting story and I had so much fun reading it, so I think I'll be continuing with the sequel, especially after that ending.
I received an ARC of this book in exchange for an honest review. This doesn't change my opinion of it whatsoever. All thoughts are my own.
When seventeen-year-old Evie Dasher is caught up in a raid at a notorious club known as one of the few places where humans and the surviving Luxen can mingle freely, she meets Luc, an unnaturally beautiful guy she initially assumes is a Luxen…but he is in fact something much more powerful. Her growing attraction for Luc will lead her deeper and deeper into a world she'd only heard about, a world where everything she thought she knew will be turned on its head…

Josh and Hazel's Guide to Not Dating | Christina Lauren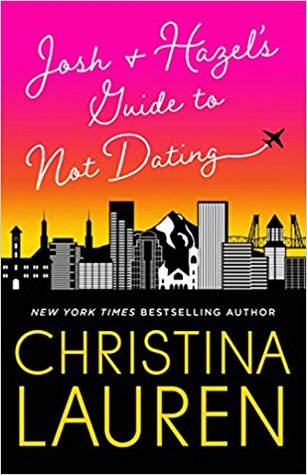 ⭐️⭐️⭐️⭐️
My thoughts: The premise of this book sounded like it was going to be a incredibly hilarious book, and that made me super eager to pick it up. Truth be told, it indeed was a fun book.
I admit it took me a couple of chapters to fully understand Hazel as a main character, because she was very eccentric, but once I kept reading I completely fell in love with her and her personality. She was such an outstanding and hilarious protagonist and I adored how much she loved and put herself first and didn't change for a man.
I also really enjoyed the relationship between her and Josh. It was so well written and smoothly done, and I loved the dynamics and chemistry between those two throughout the book, and how their relationship evolved.
The only thing that I wasn't the biggest fan of was something that happened towards the ending that completely changed the tone of the book and made me not give it a higher rating. I feel the whole story was super light hearted and fun, and suddenly this thing happened and it made the book so serious suddenly and I didn't particularly like that.
Overall, it was a very fast paced and fun book, with incredible and hilarious characters, and I totally adored the romance parts of the story.
Hazel Camille Bradford knows she's a lot to take—and frankly, most men aren't up to the challenge. If her army of pets and thrill for the absurd don't send them running, her lack of filter means she'll say exactly the wrong thing in a delicate moment. Their loss. She's a good soul in search of honest fun.
Josh Im has known Hazel since college, where her zany playfulness proved completely incompatible with his mellow restraint. From the first night they met—when she gracelessly threw up on his shoes—to when she sent him an unintelligible email while in a post-surgical haze, Josh has always thought of Hazel more as a spectacle than a peer. But now, ten years later, after a cheating girlfriend has turned his life upside down, going out with Hazel is a breath of fresh air.
Not that Josh and Hazel date. At least, not each other. Because setting each other up on progressively terrible double blind dates means there's nothing between them…right?
Sweet Filthy Boy | Christina Lauren
⭐️⭐️⭐️⭐️
My thoughts: This book was such a light hearted read and it took place in Paris, which was something I was so excited to read about. Even though we didn't get to see a lot of that place because it was more focused on the romance and the relationship between these two characters, I was still happy to read about her life in there, and I had a lot of fun reading the entire book.
I also enjoyed the romance parts, though it had a lot of sex scenes and it became a bit repetitive to me as I kept reading the novel (I later found out that it's supposed to be an erotica and not a romance book, but oh well). Still, I really enjoyed the relationship between the two main characters and how consensual everything was.
The male interest was so sweet and sexy and I adored how caring and respectful he was with our protagonist. They had a very strong chemistry that you could tell while reading the book, and the evolution of their relationship was very well done.
Overall, I ended up quite surprised with this story, because I wasn't expecting much from it, but it was a very addicting and fast pace novel, and I really enjoyed the romance.
One-night stands are supposed to be with someone convenient, or wickedly persuasive, or regrettable. They aren't supposed to be with someone like him.
But after a crazy Vegas weekend celebrating her college graduation—and terrified of the future path she knows is a cop-out—Mia Holland makes the wildest decision of her life: follow Ansel Guillaume—her sweet, filthy fling—to France for the summer and just…play.
When feelings begin to develop behind the provocative roles they take on, and their temporary masquerade adventures begin to feel real, Mia will have to decide if she belongs in the life she left because it was all wrong, or in the strange new one that seems worlds away.
All the Truth That's in Me | Julie Berry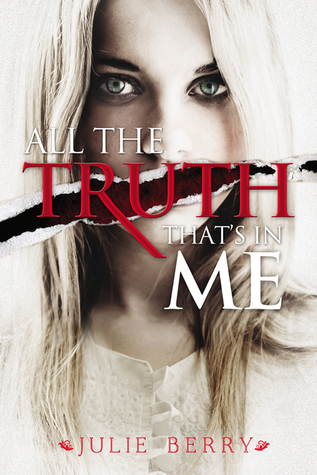 ⭐️⭐️⭐️.75
My thoughts: I decided to pick this book up on a whim because it had been a while ever since I purchased it and I kept thinking about it, so since it was ContemporaryAThon by that time, I finally read it. And let me tell you, it was an experience.
I struggled a lot while reading this book, and it took me almost half of the book to get into the story, because so far I wasn't really enjoying the writing style and found the story a bit confusing. I wasn't that focused on the book until the last two quarters of the story, when I started to enjoy and appreciate the story much more.
Nonetheless, I kept reading it because I was pretty intrigued with everything that was going on, and wanted to know more about our main character. And I'm so glad I did, because as I kept reading I started to become more and more invested in the novel.
I adored our protagonist. I think she was a very complex character that was so well crafted and had an interesting but tough journey, and her evolution throughout the novel was just so heartbreakingly beautiful. There were some parts that were a bit hard to read and showed how cruel and mean society could be, but in a very realistic way.
Overall, though I found the revelations made towards the end quite predictable and not as shocking as I expected when I started the book, the character development was so well done and the story so unlike anything I'd read before.
Four years ago, Judith and her best friend disappeared from their small town of Roswell Station. Two years ago, only Judith returned, permanently mutilated, reviled and ignored by those who were once her friends and family.
Unable to speak, Judith lives like a ghost in her own home, silently pouring out her thoughts to the boy who's owned her heart as long as she can remember—even if he doesn't know it—her childhood friend, Lucas.
But when Roswell Station is attacked, long-buried secrets come to light, and Judith is forced to choose: continue to live in silence, or recover her voice, even if it means changing her world, and the lives around her, forever.
This startlingly original novel will shock and disturb you; it will fill you with Judith's passion and longing; and its mysteries will keep you feverishly turning the pages until the very last.
Letters to The Lost | Brigid Kemmerer
⭐️⭐️⭐️⭐️.5
My thoughts: I was super excited to pick up Letters to the Lost because I really enjoyed the companion novel when I read it back in the year, and this one seemed interesting enough that I decided to finally pick it up after being on my TBR for the longest of times, and I'm so glad I did because I ended up adoring this story.
One of my favorite parts of the book was the evolution of the relationship between our two main characters. It wasn't fast and the author took its time to create a bond between these two characters so it wouldn't felt rushed or unrealistic, and I loved the slow burning aspect of that romance. Both Juliet and Declan were such complex characters with lots of layers that the reader were discovering as we continued reading the book, and I adored those parts, because they made me empathize with them a lot more. And also, their development was just on point.
Another thing that I was a bit scared but turn out to be very good was the romance. It took its time to happen and it didn't feel forced or awkward, and the interactions between our two characters were so well written. They shared some common themes, and something that I really loved was that before we saw a romantic relationship between them there was a friendship.
The pacing of the story was perfect. It was so easy to get into and it took me not much to finish it, which was surprising, and it made me want to keep reading because I was really enjoying the characters and the plot, so I was so happy I ended up reading Letters to the Lost.
Juliet Young always writes letters to her mother, a world-traveling photojournalist. Even after her mother's death, she leaves letters at her grave. It's the only way Juliet can cope.
Declan Murphy isn't the sort of guy you want to cross. In the midst of his court-ordered community service at the local cemetery, he's trying to escape the demons of his past.
When Declan reads a haunting letter left beside a grave, he can't resist writing back. Soon, he's opening up to a perfect stranger, and their connection is immediate. But neither Declan nor Juliet knows that they're not actually strangers. When life at school interferes with their secret life of letters, sparks will fly as Juliet and Declan discover truths that might tear them apart.
A Very Large Expanse of Sea | Tahereh Mafi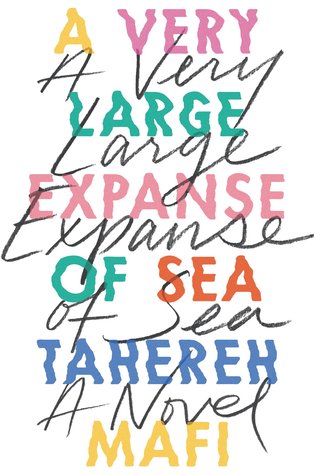 ⭐️⭐️⭐️.5
My thoughts: At this point I knew I would read anything Tahereh Mafi writes, because not only her writing is just beautiful but also the way she tells a story is so captivating, and this book even though it was so different from her other works, it wasn't any different.
First of all, I adored Shirin. She was such a strong and intelligent main character that had lots of layers that the reader discover as we continued reading the story, and each one made her seemed even more real. Though at some parts of the book I didn't completely agree with the way she was behaving, and she did not so cool things, she had a very powerful voice and brought a lot of topics up for discussion. I had no idea Tahereh went through something similar to what she was telling us in this story, and I'm so glad I read this book just so not only now I'm aware but also because it's so important what she was telling in this story. Shirin was an amazing protagonist with a very smooth evolution, and not only I enjoyed her as a character, but also the relationship she had with her brother and her family in general (I love me a good supportive family).
Though I have to say that the romance took a very strong focus in this story, till the point it was everything that was going on in the story, I adored the male interest. He was such a cutie pie and supportive character, and had a great relationship with our main character, which I enjoyed reading. There was some unnecessary drama that could have been cut off, but overall I enjoyed them interacting throughout the novel.
It was a very fast paced book and I highly recommend it just because I feel it's such a personal read that you could gain a lot from reading.
I received an ARC of this book in exchange for an honest review. This doesn't change my opinion of it whatsoever. All thoughts are my own.
It's 2002, a year after 9/11. It's an extremely turbulent time politically, but especially so for someone like Shirin, a sixteen-year-old Muslim girl who's tired of being stereotyped.
Shirin is never surprised by how horrible people can be. She's tired of the rude stares, the degrading comments—even the physical violence—she endures as a result of her race, her religion, and the hijab she wears every day. So she's built up protective walls and refuses to let anyone close enough to hurt her. Instead, she drowns her frustrations in music and spends her afternoons break-dancing with her brother.
But then she meets Ocean James. He's the first person in forever who really seems to want to get to know Shirin. It terrifies her—they seem to come from two irreconcilable worlds—and Shirin has had her guard up for so long that she's not sure she'll ever be able to let it down.
I know this is super late to ask, but what books did you read this past September? What was your favorite and least favorite read? Do you have any of these books on your TBR or have you read them already? Let me know in the comments!
Follow me on BlogLovin'
Goodreads | Instagram | Twitter | Contact Me