Hello bookworms! I'm Nia and today I'm going to be talking about some new releases that are coming out this month that I'm super excited to read and purchase.
First of all, sorry again for being MIA this past few weeks, but it's been quite hard for me to focus on the blog after being that busy, and simply I haven't been that active. I'll try my best to stay on track like the past months, so hopefully that'll work out for me.
Back to the post, I have to say that December is not a month that has many new releases, so I'm not going to be talking about more than ten, simple because all new releases are coming out next month.
Without any further ado, let's start with this post!
My Favorite Half-Night Stand | Christina Lauren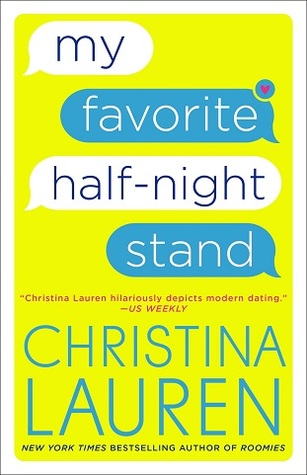 Pub. Date: December 4th
Millie Morris has always been one of the guys. A UC Santa Barbara professor, she's a female-serial-killer expert who's quick with a deflection joke and terrible at getting personal. And she, just like her four best guy friends and fellow professors, is perma-single.

So when a routine university function turns into a black tie gala, Mille and her circle make a pact that they'll join an online dating service to find plus-ones for the event. There's only one hitch: after making the pact, Millie and one of the guys, Reid Campbell, secretly spend the sexiest half-night of their lives together, but mutually decide the friendship would be better off strictly platonic.

But online dating isn't for the faint of heart. While the guys are inundated with quality matches and potential dates, Millie's first profile attempt garners nothing but dick pics and creepers. Enter "Catherine"—Millie's fictional profile persona, in whose make-believe shoes she can be more vulnerable than she's ever been in person. Soon "Catherine" and Reid strike up a digital pen-pal-ship…but Millie can't resist temptation in real life, either. Soon, Millie will have to face her worst fear—intimacy—or risk losing her best friend, forever.

Queen of Air and Darkness | Cassandra Clare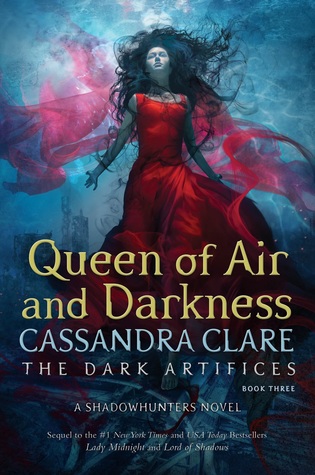 Pub. Date: December 4th
What if damnation is the price of true love?

Innocent blood has been spilled on the steps of the Council Hall, the sacred stronghold of the Shadowhunters. In the wake of the tragic death of Livia Blackthorn, the Clave teeters on the brink of civil war. One fragment of the Blackthorn family flees to Los Angeles, seeking to discover the source of the blight that is destroying the race of warlocks.

Meanwhile, Julian and Emma take desperate measures to put their forbidden love aside and undertake a perilous mission to Faerie to retrieve the Black Volume of the Dead. What they find in the Courts is a secret that may tear the Shadow World asunder and open a dark path into a future they could never have imagined. Caught in a race against time, Emma and Julian must save the world of Shadowhunters before the deadly power of the parabatai curse destroys them and everyone they love.

Dear Heartbreak | V.V. A.A.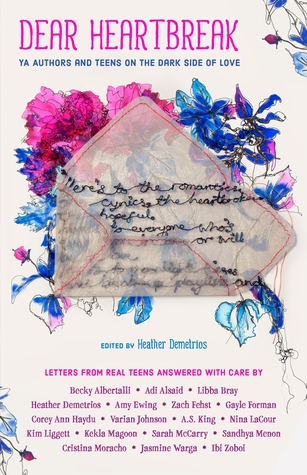 Pub. Date: 18th
This is a book about the dark side of love: the way it kicks your ass, tears out your heart, and then forces you to eat it, bite by bloody bite. If you've felt this way, you're not alone…

In this powerful collection, YA authors answer real letters from teens all over the world about the dark side of love: dating violence, break-ups, cheating, betrayals, and loneliness. This book contains a no-holds-barred, raw outpouring of the wisdom these authors have culled from mining their own hearts for the fiction they write. Their responses are autobiographical, unflinching, and filled with love and hope for the anonymous teen letter writers.

Verity | Colleen Hoover
Pub. Date: December 18th
Lowen Ashleigh is a struggling writer on the brink of financial ruin when she accepts the job offer of a lifetime. Jeremy Crawford, husband of bestselling author Verity Crawford, has hired Lowen to complete the remaining books in a successful series his injured wife is unable to finish.

Lowen arrives at the Crawford home, ready to sort through years of Verity's notes and outlines, hoping to find enough material to get her started. What Lowen doesn't expect to uncover in the chaotic office is an unfinished autobiography Verity never intended for anyone to read. Page after page of bone-chilling admissions, including Verity's recollection of what really happened the day her daughter died.

Lowen decides to keep the manuscript hidden from Jeremy, knowing its contents would devastate the already grieving father. But as Lowen's feelings for Jeremy begin to intensify, she recognizes all the ways she could benefit if he were to read his wife's words. After all, no matter how devoted Jeremy is to his injured wife, a truth this horrifying would make it impossible for him to continue to love her.

The Cursed Sea | Lauren DeStefano 
Pub. Date: December 18th
Wilhemina Heidle, the exiled princess of Northern Arrod, the girl thought dead by her family and friends, must return home. The only way to save Loom, the cursed prince of the Southern Isles, is to revisit the castle and discover the origins of her own curse.

But home is very different from how she left it—Wil's unstable elder brother is now king, leading a war against the Southern Isles. And the rest of her family must reckon with the truth of what happened to lead to Wil's exile. With time running out, Wil must navigate the dangerous secrets within her family if she's going to find the truth and save the boy she loves.

When she's finally able to reach Pahn, nothing goes as planned, and suddenly Wil and her allies are fighting for their lives, again and again, as the Southern King is out to punish his children for all they've done. Traveling across cursed seas and treacherous kingdoms, Wil, Loom—and his ruthless sister Espel—have to work to make peace with their own struggles if they hope to secure the future of their kingdoms.

But when their plans lead them right back to evil marveler Pahn, and to Baren—who is more dangerous than ever—can Wil and her friends outsmart their enemies, this time, for good?

Evermore | Sara Holland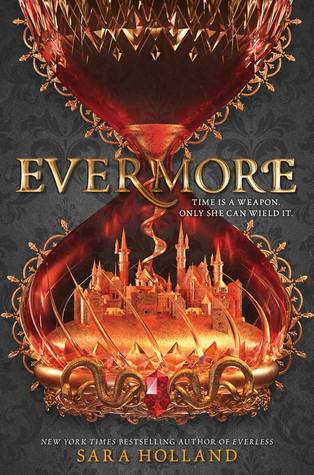 Pub. Date: December 31st
Jules Ember was raised hearing legends of the ancient magic of the wicked Alchemist and the good Sorceress. But she has just learned the truth: not only are the stories true, but she herself is the Alchemist, and Caro—a woman who single-handedly murdered the Queen and Jules's first love, Roan, in cold blood—is the Sorceress.

The whole kingdom believes that Jules is responsible for the murders, and a hefty bounty has been placed on her head. And Caro is intent on destroying Jules, who stole her heart twelve lifetimes ago. Jules must delve into the stories that she now recognizes are accounts of her own past. For it is only by piecing together the mysteries of her lives that Jules will be able to save the person who has captured her own heart in this one.
What are your most anticipated releases of this month? Do you have any of these ones on your list as well or have you read them already? Let me know in the comments!
Follow me on BlogLovin'
Goodreads | Instagram | Twitter | Contact Me