Hello bookworms! I'm Nia and today I'm going to be talking about some books that I didn't get to read in 2018, which are a lot.
Even though I've already completed my Goodreads goals by more than 100 books, and I've read a lot of novels and trilogies, there are a lot of new releases that I haven't read yet but want to, and those I'll be talking about today.
If you aren't familiar with Top 5 Tuesday, it is a group here on WordPress now currently run by Shanah over at BionicBookWorm, where each week they give you a topic and you talk about 5 books that fit that category.
Without any further ado, let's start with this week's topic!
The Astonishing Color of After | Emily X. R. Pan
Leigh Chen Sanders is absolutely certain about one thing: When her mother died by suicide, she turned into a bird.
Leigh, who is half Asian and half white, travels to Taiwan to meet her maternal grandparents for the first time. There, she is determined to find her mother, the bird. In her search, she winds up chasing after ghosts, uncovering family secrets, and forging a new relationship with her grandparents. And as she grieves, she must try to reconcile the fact that on the same day she kissed her best friend and longtime secret crush, Axel, her mother was taking her own life.
Traitor To the Throne | Alwyn Hamilton
Rebel by chance. Traitor by choice.
Gunslinger Amani al'Hiza fled her dead-end hometown on the back of a mythical horse with the mysterious foreigner Jin, seeking only her own freedom. Now she's fighting to liberate the entire desert nation of Miraji from a bloodthirsty sultan who slew his own father to capture the throne.
When Amani finds herself thrust into the epicenter of the regime—the Sultan's palace—she's determined to bring the tyrant down. Desperate to uncover the Sultan's secrets by spying on his court, she tries to forget that Jin disappeared just as she was getting closest to him, and that she's a prisoner of the enemy. But the longer she remains, the more she questions whether the Sultan is really the villain she's been told he is, and who's the real traitor to her sun-bleached, magic-filled homeland.
Strange the Dreamer | Laini Taylor
The dream chooses the dreamer, not the other way around—and Lazlo Strange, war orphan and junior librarian, has always feared that his dream chose poorly. Since he was five years old he's been obsessed with the mythic lost city of Weep, but it would take someone bolder than he to cross half the world in search of it. Then a stunning opportunity presents itself, in the person of a hero called the Godslayer and a band of legendary warriors, and he has to seize his chance or lose his dream forever.
What happened in Weep two hundred years ago to cut it off from the rest of the world? What exactly did the Godslayer slay that went by the name of god? And what is the mysterious problem he now seeks help in solving?
The answers await in Weep, but so do more mysteries—including the blue-skinned goddess who appears in Lazlo's dreams. How did he dream her before he knew she existed? And if all the gods are dead, why does she seem so real?
Welcome to Weep.
I Was Born for This | Alice Oseman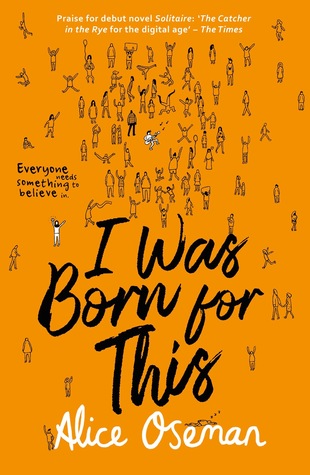 For Angel Rahimi, life is only about one thing: The Ark – a pop-rock trio of teenage boys who are currently taking the world by storm. Being part of The Ark's fandom has given her everything – her friendships, her dreams, her place in the world.
Jimmy Kaga-Ricci owes everything to The Ark too. He's their frontman – and playing in a band is all he's ever dreamed of doing. It's just a shame that recently everything in his life seems to have turned into a bit of a nightmare.
Because that's the problem with dreaming – eventually, inevitably, real life arrives with a wake-up call. And when Angel and Jimmy are unexpectedly thrust together, they will discover just how strange and surprising facing up to reality can be.
Blanca & Roja | Anna-Marie McLemore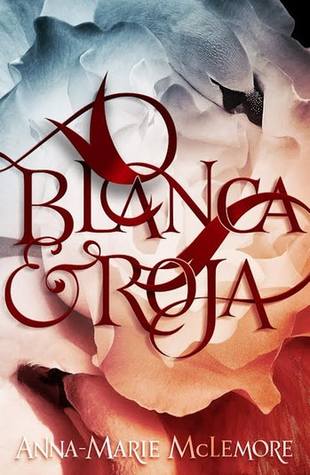 The biggest lie of all is the story you think you already know.
The del Cisne girls have never just been sisters; they're also rivals, Blanca as obedient and graceful as Roja is vicious and manipulative. They know that, because of a generations-old spell, their family is bound to a bevy of swans deep in the woods. They know that, one day, the swans will pull them into a dangerous game that will leave one of them a girl, and trap the other in the body of a swan.
But when two local boys become drawn into the game, the swans' spell intertwines with the strange and unpredictable magic lacing the woods, and all four of their fates depend on facing truths that could either save or destroy them. Blanca & Roja is the captivating story of sisters, friendship, love, hatred, and the price we pay to protect our hearts.
What books you didn't get to read this year but will for sure pick up in 2019? Have you read any of the ones I've mentioned above or do you have them on your TBR? Let me know in the comments!
Follow me on BlogLovin'
Goodreads | Instagram | Twitter | Contact Me