Hello bookworms! I'm Nia and today I'm going to be talking about my most anticipated releases of January 2019.
First of all: Happy new year to everyone! I hope you've spent this Christmas' season and had a nice time with your family and friends, and that this year will be a better one! Anyways, back to the post. January is a month that's full of releases and some really good ones, and I'm going to be talking about the ones I'm most excited about, whether I've read them before or not.
Without any further ado, let's start with this post!
Slayer | Kiersten White
Pub. Date: January 8th
Nina and her twin sister, Artemis, are far from normal. It's hard to be when you grow up at the Watcher's Academy, which is a bit different from your average boarding school. Here teens are trained as guides for Slayers—girls gifted with supernatural strength to fight the forces of darkness. But while Nina's mother is a prominent member of the Watcher's Council, Nina has never embraced the violent Watcher lifestyle. Instead she follows her instincts to heal, carving out a place for herself as the school medic.
Until the day Nina's life changes forever.
Thanks to Buffy, the famous (and infamous) Slayer that Nina's father died protecting, Nina is not only the newest Chosen One—she's the last Slayer, ever. Period.
As Nina hones her skills with her Watcher-in-training, Leo, there's plenty to keep her occupied: a monster fighting ring, a demon who eats happiness, a shadowy figure that keeps popping up in Nina's dreams…
But it's not until bodies start turning up that Nina's new powers will truly be tested—because someone she loves might be next.
One thing is clear: Being Chosen is easy. Making choices is hard.
The Wicked King | Holly Black
Pub. Date: January 8th
You must be strong enough to strike and strike and strike again without tiring.
The first lesson is to make yourself strong.
After the jaw-dropping revelation that Oak is the heir to Faerie, Jude must keep her younger brother safe. To do so, she has bound the wicked king, Cardan, to her, and made herself the power behind the throne. Navigating the constantly shifting political alliances of Faerie would be difficult enough if Cardan were easy to control. But he does everything in his power to humiliate and undermine her even as his fascination with her remains undiminished.
When it becomes all too clear that someone close to Jude means to betray her, threatening her own life and the lives of everyone she loves, Jude must uncover the traitor and fight her own complicated feelings for Cardan to maintain control as a mortal in a Faerie world.
The Girl King | Mimi Yu
Pub. Date: January 8th
Sisters Lu and Min have always known their places as the princesses of the Empire of the First Flame: the eldest, assertive Lu, will be named her father's heir and become the dynasty's first female ruler, while timid Min will lead a quiet life in Lu's shadow. Then their father names their male cousin Set the heir instead, throwing both girls' lives into chaos.
Determined to reclaim her birthright, Lu is forced to flee, leaving Min to face the volatile court alone. Lu crosses paths with Nokhai, the lone, unlikely survivor of the decimated Ashina, nomadic wolf shapeshifters. Nok never learned to shift–and he has no trust for the Empire that killed his family–but working with the princess might be the key to unlocking his true power.
As Lu and Nok form a tenuous alliance, Min's own hidden power awakens–a forbidden, deadly magic that could secure Set's reign . . . or allow her to claim the throne herself. But there can only be one Emperor, and the sisters' greatest enemy could very well turn out to be each other.
Two Can Keep a Secret | Karen M. McManus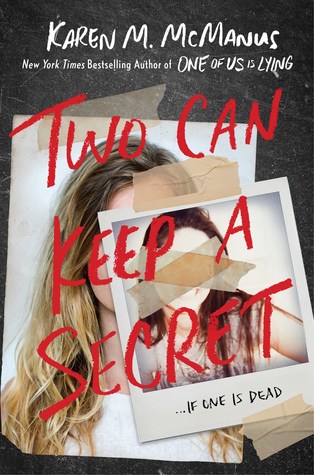 Pub. Date: January 8th
Echo Ridge is small-town America. Ellery's never been there, but she's heard all about it. Her aunt went missing there at age seventeen. And only five years ago, a homecoming queen put the town on the map when she was killed. Now Ellery has to move there to live with a grandmother she barely knows.
The town is picture-perfect, but it's hiding secrets. And before school even begins for Ellery, someone's declared open season on homecoming, promising to make it as dangerous as it was five years ago. Then, almost as if to prove it, another girl goes missing.
Ellery knows all about secrets. Her mother has them; her grandmother does too. And the longer she's in Echo Ridge, the clearer it becomes that everyone there is hiding something. The thing is, secrets are dangerous–and most people aren't good at keeping them. Which is why in Echo Ridge, it's safest to keep your secrets to yourself.
Famous In A Small Town | Emma Mills
Pub. Date: January 8th
For Sophie, small-town life has never felt small. She has the Yum Yum Shoppe, with its famous fourteen flavors of ice cream; her beloved marching band, the pride and joy of Acadia High (even if the football team disagrees); and her four best friends, loving and infuriating, wonderfully weird and all she could ever ask for.
Then August moves in next door. A quiet guy with a magnetic smile, August seems determined to keep everyone at arm's length. Sophie in particular.
Country stars, revenge plots, and a few fake kisses (along with some excellent real ones) await Sophie in this hilarious, heartfelt story.
Echo North | Joanna Ruth Meyer
Pub. Date: January 15th
Echo Alkaev's safe and carefully structured world falls apart after her father leaves for the city and mysteriously disappears. Believing he is lost forever, Echo is shocked to find him half-frozen in the winter forest six months later, guarded by a strange talking wolf—the same creature who attacked her as a child. The wolf presents Echo with an offer: for her to come and live with him for a year. But there is more to the wolf than Echo realizes.
In his enchanted house beneath a mountain, Echo discovers centuries-old secrets, a magical library full of books-turned-mirrors, and a young man named Hal who is trapped inside of them. As the year ticks by, Echo must solve the mystery of the wolf's enchantment before her time is up—otherwise Echo, the wolf, and Hal will be lost forever.
Stain | A. G. Howard
Pub. Date: January 15th
Once upon a nightmare, her fairy tale begins…
After Lyra—a princess incapable of speech or sound—is cast out of her kingdom of daylight by her wicked aunt, a witch saves her life, steals her memories, and raises her in an enchanted forest… disguised as a boy known only as Stain. Meanwhile, in Lyra's rival kingdom, the prince of thorns and night is dying, and the only way for him to break his curse is to wed the princess of daylight, for she is his true equal. As Lyra rediscovers her identity, an impostor princess prepares to steal her betrothed prince and her crown. To win back her kingdom, save the prince, and make peace with the land of the night, Lyra must be loud enough to be heard without a voice, and strong enough to pass a series of tests—ultimately proving she's everything a traditional princess is not.
The Gilded Wolves | Roshani Chokshi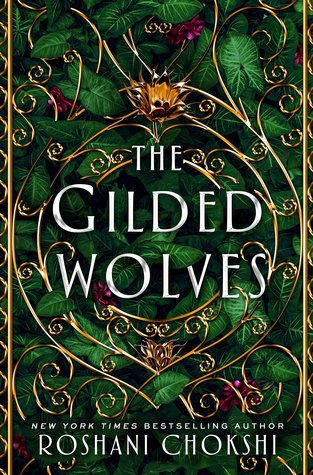 Pub. Date: January 15th
Paris, 1889: The world is on the cusp of industry and power, and the Exposition Universelle has breathed new life into the streets and dredged up ancient secrets. In this city, no one keeps tabs on secrets better than treasure-hunter and wealthy hotelier, Séverin Montagnet-Alarie. But when the all-powerful society, the Order of Babel, seeks him out for help, Séverin is offered a treasure that he never imagined: his true inheritance.
To find the ancient artifact the Order seeks, Séverin will need help from a band of experts: An engineer with a debt to pay. A historian who can't yet go home. A dancer with a sinister past. And a brother in all but blood, who might care too much.
Together, they'll have to use their wits and knowledge to hunt the artifact through the dark and glittering heart of Paris. What they find might change the world, but only if they can stay alive.
Circle of Shadows | Evelyn Skye
Pub. Date: January 22nd
Sora can move as silently as a ghost and hurl throwing stars with lethal accuracy. Her gemina, Daemon, can win any physical fight blindfolded and with an arm tied behind his back. They are apprentice warriors of the Society of Taigas—marked by the gods to be trained in magic and the fighting arts to protect the kingdom of Kichona.
As their graduation approaches, Sora and Daemon look forward to proving themselves worthy of belonging to the elite group—but in a kingdom free of violence since the Blood Rift Rebellion many years ago, it's been difficult to make their mark. So when Sora and Daemon encounter a strange camp of mysterious soldiers while on a standard scouting mission, they decide the only thing to do to help their kingdom is to infiltrate the group.Taking this risk will change Sora's life forever—and lead her on a mission of deception that may fool everyone she's ever loved.
Only a Breath Apart | Katie McGarry
Pub. Date: January 22nd
Jesse Lachlin is cursed.
So the town folklore says, but while Jesse's had his fair share of tragedy, the only curse he believes is in his grandmother's will: in order to inherit his family farm he must win the approval of his childhood best friend, the girl he froze out his freshman year, Scarlett Copeland.
Scarlett Copeland is psychic.
Glory Gardner tells Scarlett she has hidden psychic abilities, but Scarlett thinks Glory is delusional. What is real is Scarlett's father's irrational fears, controlling attitude, and the dark secrets at home. Scarlett may have a way to escape, but there's a hitch: she'll have to rely on the one person she used to trust, the same boy who broke her heart, Jesse Lachlin.
Each midnight meeting pushes Jesse and Scarlett to confront their secrets and their feelings for each other. But as love blooms, the curse rears its ugly head…
The Cold Is in Her Bones | Peternelle Van Arsdale
Pub. Date: January 22nd
Milla knows two things to be true: Demons are real, and fear will keep her safe.
Milla's whole world is her family's farm. She is never allowed to travel to the village and her only friend is her beloved older brother, Niklas. When a bright-eyed girl named Iris comes to stay, Milla hopes her loneliness might finally be coming to an end. But Iris has a secret she's forbidden to share: The village is cursed by a demon who possesses girls at random, and the townspeople live in terror of who it will come for next.
Now, it seems, the demon has come for Iris. When Iris is captured and imprisoned with other possessed girls, Milla leaves home to rescue her and break the curse forever. Her only company on the journey is a terrible new secret of her own: Milla is changing, too, and may soon be a demon herself.
The Vanishing Stair | Maureen Johnson
Pub. Date: January 22nd
All Stevie Bell wanted was to find the key to the Ellingham mystery, but instead she found her classmate dead. And while she solved that murder, the crimes of the past are still waiting in the dark. Just as Stevie feels she's on the cusp of putting it together, her parents pull her out of Ellingham academy.
For her own safety they say. She must move past this obsession with crime. Now that Stevie's away from the school of topiaries and secret tunnels, and her strange and endearing friends, she begins to feel disconnected from the rest of the world. At least she won't have to see David anymore. David, who she kissed. David, who lied to her about his identity—son of despised politician Edward King. Then King himself arrives at her house to offer a deal: He will bring Stevie back to Ellingham immediately. In return, she must play nice with David. King is in the midst of a campaign and can't afford his son stirring up trouble. If Stevie's at school, David will stay put.
The tantalizing riddles behind the Ellingham murders are still waiting to be unraveled, and Stevie knows she's so close. But the path to the truth has more twists and turns than she can imagine—and moving forward involves hurting someone she cares for. In New York Times bestselling author Maureen Johnson's second novel of the Truly Devious series, nothing is free, and someone will pay for the truth with their life.
King Of Scars | Leigh Bardugo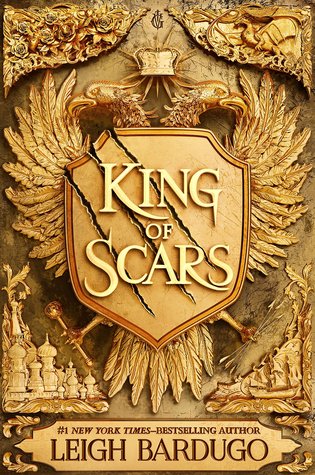 Pub. Date: January 29th
Nikolai Lantsov has always had a gift for the impossible. No one knows what he endured in his country's bloody civil war—and he intends to keep it that way. Now, as enemies gather at his weakened borders, the young king must find a way to refill Ravka's coffers, forge new alliances, and stop a rising threat to the once-great Grisha Army.
Yet with every day a dark magic within him grows stronger, threatening to destroy all he has built. With the help of a young monk and a legendary Grisha Squaller, Nikolai will journey to the places in Ravka where the deepest magic survives to vanquish the terrible legacy inside him. He will risk everything to save his country and himself. But some secrets aren't meant to stay buried—and some wounds aren't meant to heal.
A Curse so Dark and Lonely | Brigid Kemmerer
Pub. Date: January 8th
Fall in love, break the curse.
It once seemed so easy to Prince Rhen, the heir to Emberfall. Cursed by a powerful enchantress to repeat the autumn of his eighteenth year over and over, he knew he could be saved if a girl fell for him. But that was before he learned that at the end of each autumn, he would turn into a vicious beast hell-bent on destruction. That was before he destroyed his castle, his family, and every last shred of hope.
Nothing has ever been easy for Harper Lacy. With her father long gone, her mother dying, and her brother barely holding their family together while constantly underestimating her because of her cerebral palsy, she learned to be tough enough to survive. But when she tries to save someone else on the streets of Washington, DC, she's instead somehow sucked into Rhen's cursed world.
Break the curse, save the kingdom.
A prince? A monster? A curse? Harper doesn't know where she is or what to believe. But as she spends time with Rhen in this enchanted land, she begins to understand what's at stake. And as Rhen realizes Harper is not just another girl to charm, his hope comes flooding back. But powerful forces are standing against Emberfall . . . and it will take more than a broken curse to save Harper, Rhen, and his people from utter ruin.
What are your most anticipated January releases? Do you have any of these books on your TBR or have you read them already? Let me know in the comments!
Follow me on BlogLovin'
Goodreads | Instagram | Twitter | Contact Me