Hello bookworms! I'm Nia and today I'm going to be talking about the worst books that I read this past year.
I have read a LOT of books in 2018, and I have to say that even though there have been some that I've adored and consider favorites right now, there are others that weren't my cup of tea and didn't enjoy as much as I wanted to, and today I'm going to be talking about those in this post.
I'm not going to explain why I disliked them, because either I have reviews already posted on this blog or have talked about them in my wrap ups, so if you're interested just check them out to see my thoughts.
Without any further ado, let's start with my Top 10 worst books of 2018!
There's Someone Inside Your House | Stephanie Perkins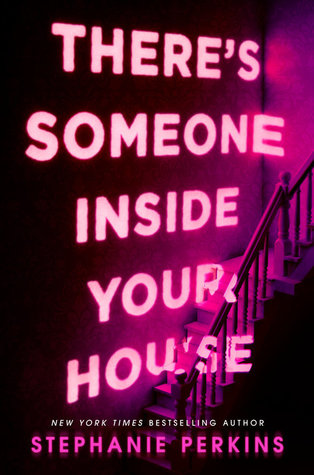 Love hurts…
Makani Young thought she'd left her dark past behind her in Hawaii, settling in with her grandmother in landlocked Nebraska. She's found new friends and has even started to fall for mysterious outsider Ollie Larsson. But her past isn't far behind.
Then, one by one, the students of Osborne Hugh begin to die in a series of gruesome murders, each with increasingly grotesque flair. As the terror grows closer and her feelings for Ollie intensify, Makani is forced to confront her own dark secrets.
Twisted Fate | Jessi Elliott
Aurora Marshall is sharp, witty, and always has a plan. Ready to finish her business degree and graduate, her life is going smoothly—until the night she meets Tristan Westbrook.
Tristan, the overbearing, gorgeous fae leader, and an admired businessman in the human world, is all kinds of dangerous. While he finds Aurora intriguing, her refusal to bend to his will keeps them locked in a constant power struggle.
Entering into a deal is the only way to escape Tristan's clutches, which only plunges Aurora deeper into the fae world. With her future at stake, she is forced to handle his arrogance and extraordinary fae abilities as she fights to stay grounded in her mundane life.
Not to mention her struggle to ignore the growing attraction she knows she shouldn't feel for the man who kidnapped her.
When people said college would be the most exciting time of her life, Aurora never thought this is what they meant.
Emergency Contact | Mary H.K. Choi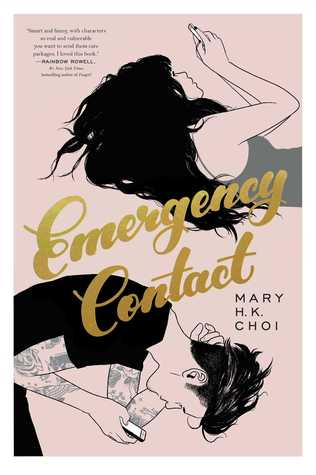 For Penny Lee high school was a total nonevent. Her friends were okay, her grades were fine, and while she somehow managed to land a boyfriend, he doesn't actually know anything about her. When Penny heads to college in Austin, Texas, to learn how to become a writer, it's seventy-nine miles and a zillion light years away from everything she can't wait to leave behind.
Sam's stuck. Literally, figuratively, emotionally, financially. He works at a café and sleeps there too, on a mattress on the floor of an empty storage room upstairs. He knows that this is the god-awful chapter of his life that will serve as inspiration for when he's a famous movie director but right this second the seventeen bucks in his checking account and his dying laptop are really testing him.
When Sam and Penny cross paths it's less meet-cute and more a collision of unbearable awkwardness. Still, they swap numbers and stay in touch—via text—and soon become digitally inseparable, sharing their deepest anxieties and secret dreams without the humiliating weirdness of having to see each other.
Furyborn | Claire Legrand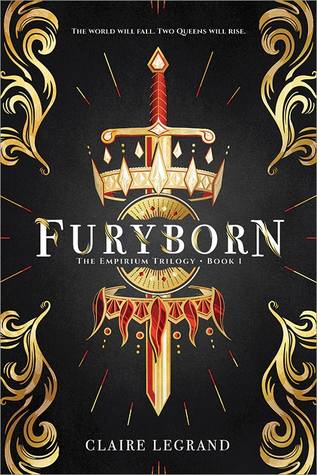 When assassins ambush her best friend, Rielle Dardenne risks everything to save him, exposing herself as one of a pair of prophesied queens: a queen of light, and a queen of blood. To prove she is the Sun Queen, Rielle must endure seven elemental magic trials. If she fails, she will be executed…unless the trials kill her first.
One thousand years later, the legend of Queen Rielle is a fairy tale to Eliana Ferracora. A bounty hunter for the Undying Empire, Eliana believes herself untouchable–until her mother vanishes. To find her, Eliana joins a rebel captain and discovers that the evil at the empire's heart is more terrible than she ever imagined.
As Rielle and Eliana fight in a cosmic war that spans millennia, their stories intersect, and the shocking connections between them ultimately determine the fate of their world–and of each other.
The Goose Girl | Shannon Hale
Ani, Crown Princess of Kildenree, has spent her childhood learning the language of the birds. But though Ani can speak to animals, she is never quite comfortable speaking with people. So when Ani's silver-tongued lady in waiting leads a mutiny during her journey to marry a prince in a foreign land, Ani cannot persuade anyone to help her. She becomes a goose girl and must use her own special powers to fulfill her true destiny.

Sweet Black Waves | Kristina Pérez
Not you without me, not me without you.
Two proud kingdoms stand on opposite shores, with only a bloody history between them.
As best friend and lady-in-waiting to the princess, Branwen is guided by two principles: devotion to her homeland and hatred for the raiders who killed her parents. When she unknowingly saves the life of her enemy, he awakens her ancient healing magic and opens her heart. Branwen begins to dream of peace, but the princess she serves is not so easily convinced. Fighting for what's right, even as her powers grow beyond her control, will set Branwen against both her best friend and the only man she's ever loved. 
Damsel | Elana K. Arnold
The rite has existed for as long as anyone can remember: when the prince-who-will-be-king comes of age, he must venture out into the gray lands, slay a fierce dragon, and rescue a damsel to be his bride. This is the way things have always been.
When Ama wakes in the arms of Prince Emory, however, she knows none of this. She has no memory of what came before she was captured by the dragon, or what horrors she has faced in its lair. She knows only this handsome prince, the story he tells of her rescue, and her destiny to sit on the throne beside him. Ama comes with Emory back to the kingdom of Harding, hailed as the new princess, welcomed to the court.
However, as soon as her first night falls, she begins to realize that not all is as it seems, that there is more to the legends of the dragons and the damsels than anyone knows–and that the greatest threats to her life may not be behind her, but here, in front of her.
Sea Witch | Sarah Henning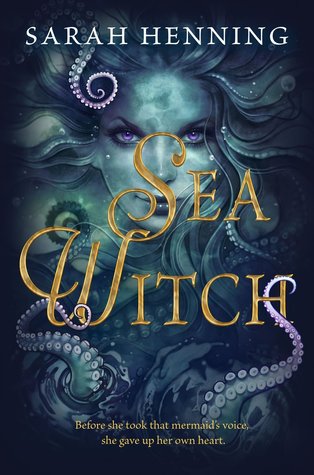 Everyone knows what happens in the end. A mermaid, a prince, a true love's kiss. But before that young siren's tale, there were three friends. One feared, one royal, and one already dead.
Ever since her best friend, Anna, drowned, Evie has been an outcast in her small fishing town. A freak. A curse. A witch.
A girl with an uncanny resemblance to Anna appears offshore and, though the girl denies it, Evie is convinced that her best friend actually survived. That her own magic wasn't so powerless after all. And, as the two girls catch the eyes—and hearts—of two charming princes, Evie believes that she might finally have a chance at her own happily ever after.
But her new friend has secrets of her own. She can't stay in Havnestad, or on two legs, unless Evie finds a way to help her. Now Evie will do anything to save her friend's humanity, along with her prince's heart—harnessing the power of her magic, her ocean, and her love until she discovers, too late, the truth of her bargain.
What if It's Us | Adam Silvera & Becky Albertalli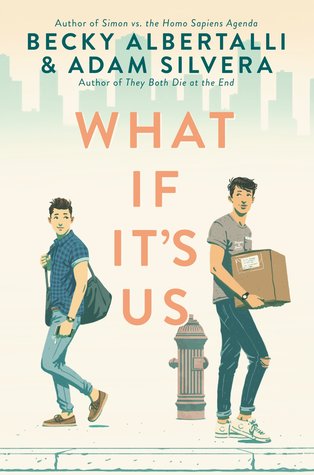 Arthur is only in New York for the summer, but if Broadway has taught him anything, it's that the universe can deliver a showstopping romance when you least expect it.
Ben thinks the universe needs to mind its business. If the universe had his back, he wouldn't be on his way to the post office carrying a box of his ex-boyfriend's things.
But when Arthur and Ben meet-cute at the post office, what exactly does the universe have in store for them?
Maybe nothing. After all, they get separated.
Maybe everything. After all, they get reunited.
But what if they can't quite nail a first date . . . or a second first date . . . or a third?
What if Arthur tries too hard to make it work . . . and Ben doesn't try hard enough?
What if life really isn't like a Broadway play?
But what if it is?
Between the Devil and the Deep Blue Sea | April Genevieve Tucholke
You stop fearing the devil when you're holding his hand…
Nothing much exciting rolls through Violet White's sleepy, seaside town… until River West comes along. River rents the guest house behind Violet's crumbling estate, and as eerie, grim things start to happen, Violet begins to wonder about the boy living in her backyard.
Is River just a crooked-smiling liar with pretty eyes and a mysterious past? Or could he be something more?
Violet's grandmother always warned her about the Devil, but she never said he could be a dark-haired boy who takes naps in the sun, who likes coffee, who kisses you in a cemetery… who makes you want to kiss back.
Violet's already so knee-deep in love, she can't see straight. And that's just how River likes it.
Fire and Heist | Sarah Beth Durst
In Sky Hawkins's family, leading your first heist is a major milestone–even more so than learning to talk, walk, or do long division. It's a chance to gain power and acceptance within your family, and within society. But stealing your first treasure can be complicated, especially when you're a wyvern–a human capable of turning into a dragon.
Embarking on a life of crime is never easy, and Sky discovers secrets about her mother, who recently went missing, the real reason her boyfriend broke up with her, and a valuable jewel that could restore her family's wealth and rank in their community.
With a handpicked crew by her side, Sky knows she has everything she needs to complete her first heist, and get her boyfriend and mother back in the process. But then she uncovers a dark truth about were-dragon society–a truth more valuable and dangerous than gold or jewels could ever be.
What are the worst books that you've read in 2018? Have you read any of these books I've mentioned above or do you have them on your TBR? Let me know in the comments!
Follow me on BlogLovin'
Goodreads | Instagram | Twitter | Contact Me