Hello bookworms! I'm Nia and today I'm going to be talking about a topic that I'm super excited to do: Hogwarts Houses Recommendations!
I've been thinking about doing this very same topic a few times throughout the months, so this was the perfect opportunity for me to do so, even though I'll probably do a more extended post in the future.
If you aren't familiar with Top 5 Tuesday, it is a group here on WordPress now currently run by Shanah over at BionicBookWorm, where each week they give you a topic and you talk about 5 books that fit that category.
Without any further ado, let's start with this week's topic!
Girls of Paper and Fire | Natasha Ngan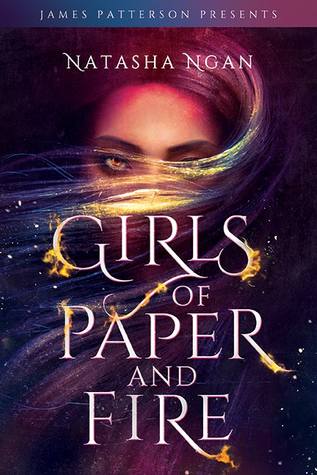 My thoughts: I think this is a perfect book for all you Gryffindors out there because not only the premise sounds amazing, but also the main character goes through a very intense journey throughout the story, and I find that not only our protagonist is very brave, but also her love interest is, too. Also there is an adorable sapphic romance, so I highly recommend it.
In this lush fantasy, Lei is a member of the Paper caste, the lowest and most oppressed class in Ikhara. She lives in a remote village with her father, where the decade-old trauma of watching her mother snatched by royal guards still haunts her. Now, the guards are back, and this time it's Lei they're after–the girl whose golden eyes have piqued the king's interest.
Over weeks of training in the opulent but stifling palace, Lei and eight other girls learn the skills and charm that befit being a king's consort. But Lei isn't content to watch her fate consume her. Instead, she does the unthinkable–she falls in love. Her forbidden romance becomes enmeshed with an explosive plot that threatens the very foundation of Ikhara, and Lei, still the wide-eyed country girl at heart, must decide just how far she's willing to go for justice and revenge.
To Best the Boys | Mary Webber
My thoughts: One of the reasons why I'm recommending this book is because is perfect if you're looking for an adventure, because this book has it. And not only that but I feel it has also a very courageous main character, and quite a lot of action.
Every year for the past fifty-four years, the residents of Pinsbury Port receive a mysterious letter inviting all eligible-aged boys to compete for an esteemed scholarship to the all-male Stemwick University. Every year, the poorer residents look to see that their names are on the list. The wealthier look to see how likely their sons are to survive. And Rhen Tellur opens it to see if she can derive which substances the ink and parchment are created from, using her father's microscope.
In the province of Caldon, where women are trained in wifely duties and men are encouraged into collegiate education, sixteen-year-old Rhen Tellur wants nothing more than to become a scientist. As the poor of her seaside town fall prey to a deadly disease, she and her father work desperately to find a cure. But when her Mum succumbs to it as well? Rhen decides to take the future into her own hands—through the annual all-male scholarship competition.
With her cousin, Seleni, by her side, the girls don disguises and enter Mr. Holm's labyrinth, to best the boys and claim the scholarship prize. Except not everyone's ready for a girl who doesn't know her place. And not everyone survives the maze.
Sadie | Courtney Summers
My thoughts: Every time I think about a Gryffindor I cannot help but think about Sadie, because not only this book was an emotional journey, but also has one of the bravest main characters I've ever seen in a contemporary novel. Though it has a few trigger warning that you should be quite aware of before picking it up in case you're sensitive to those topics, I cannot recommend it enough, because it was such a roller coaster of a story.
Sadie hasn't had an easy life. Growing up on her own, she's been raising her sister Mattie in an isolated small town, trying her best to provide a normal life and keep their heads above water.
But when Mattie is found dead, Sadie's entire world crumbles. After a somewhat botched police investigation, Sadie is determined to bring her sister's killer to justice and hits the road following a few meager clues to find him.
When West McCray―a radio personality working on a segment about small, forgotten towns in America―overhears Sadie's story at a local gas station, he becomes obsessed with finding the missing girl. He starts his own podcast as he tracks Sadie's journey, trying to figure out what happened, hoping to find her before it's too late.
A Curse so Dark and Lonely | Brigid Kemmerer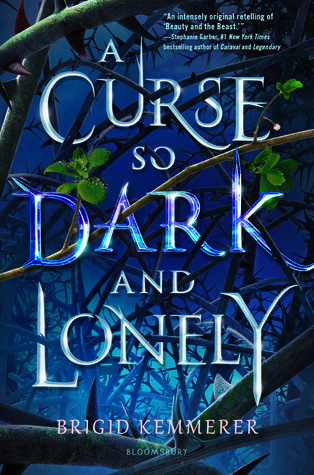 My thoughts: Again, like the previous books I've mentioned in this post, I feel like retellings are usually something that Gryffindors tend to enjoy, mostly because they tend to have main characters that are heroes or heroines, and that share similar qualities as those readers, and this one is no different, so that's why I wanted to talk about it in my Gryffindor's recommendations.
Fall in love, break the curse.
It once seemed so easy to Prince Rhen, the heir to Emberfall. Cursed by a powerful enchantress to repeat the autumn of his eighteenth year over and over, he knew he could be saved if a girl fell for him. But that was before he learned that at the end of each autumn, he would turn into a vicious beast hell-bent on destruction. That was before he destroyed his castle, his family, and every last shred of hope.
Nothing has ever been easy for Harper Lacy. With her father long gone, her mother dying, and her brother barely holding their family together while constantly underestimating her because of her cerebral palsy, she learned to be tough enough to survive. But when she tries to save someone else on the streets of Washington, DC, she's instead somehow sucked into Rhen's cursed world.
Break the curse, save the kingdom.
A prince? A monster? A curse? Harper doesn't know where she is or what to believe. But as she spends time with Rhen in this enchanted land, she begins to understand what's at stake. And as Rhen realizes Harper is not just another girl to charm, his hope comes flooding back. But powerful forces are standing against Emberfall . . . and it will take more than a broken curse to save Harper, Rhen, and his people from utter ruin.
Hunted | Meagan Spooner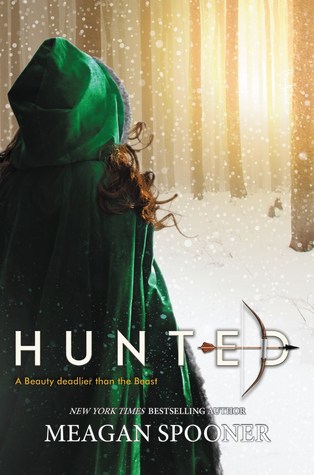 My thoughts: Surprise, surprise! Even though I'm a Ravenclaw and I adored this book and it's one of my all time favorites, I feel like this could fit perfectly into my Gryffindor recommendations (I think this would be a perfect for you Ravenclaws out there, because it features a lot of craft and artsy stuff and such a lyrical writing!).
Beauty knows the Beast's forest in her bones—and in her blood. Though she grew up with the city's highest aristocrats, far from her father's old lodge, she knows that the forest holds secrets and that her father is the only hunter who's ever come close to discovering them.
So when her father loses his fortune and moves Yeva and her sisters back to the outskirts of town, Yeva is secretly relieved. Out in the wilderness, there's no pressure to make idle chatter with vapid baronessas…or to submit to marrying a wealthy gentleman. But Yeva's father's misfortune may have cost him his mind, and when he goes missing in the woods, Yeva sets her sights on one prey: the creature he'd been obsessively tracking just before his disappearance.
Deaf to her sisters' protests, Yeva hunts this strange Beast back into his own territory—a cursed valley, a ruined castle, and a world of creatures that Yeva's only heard about in fairy tales. A world that can bring her ruin or salvation. Who will survive: the Beauty, or the Beast?
What are your Gryffindor book recommendations? Have you read any of these books or do you consider them fitting for all of the Gryffindors out there? Let me know in the comments!
Follow me on BlogLovin'
Goodreads | Instagram | Twitter | Contact Me