Hello bookworms! I'm Nia and today I'm going to be recommending to you all Ravenclaws out there some books!
For the ones of you who don't know, I'm a Ravenclaw! Though I have share some traits with the other Hogwarts houses, my Pottermore test says that's the house I belong to, so… yup. I also feel that some of these books would fit very good in other houses, like Slytherin or Gryffindor, either because of the characters or the story itself, but I mentioned them here, so that's the tea.
If you aren't familiar with Top 5 Tuesday, it is a group here on WordPress now currently run by Shanah over at BionicBookWorm, where each week they give you a topic and you talk about 5 books that fit that category.
Without any further ado, let's start with this week's topic!
Scythe | Neal Shusterman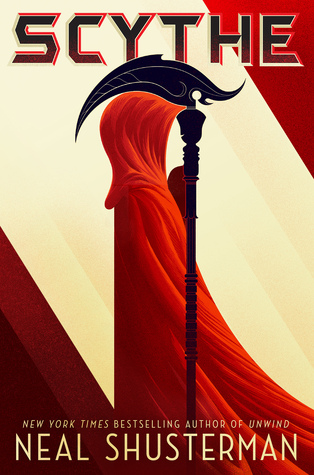 My thoughts: Okay, remember what I said above about books fitting two houses? This would be one of them. But I wanted to mention it here, mostly because I found the story super interesting, and the ways it addressed morality and choices were incredible, and I think there were a lot of intelligent characters, so… hence why I'm talking about it in here.
Thou shalt kill.
A world with no hunger, no disease, no war, no misery. Humanity has conquered all those things, and has even conquered death. Now scythes are the only ones who can end life—and they are commanded to do so, in order to keep the size of the population under control.
Citra and Rowan are chosen to apprentice to a scythe—a role that neither wants. These teens must master the "art" of taking life, knowing that the consequence of failure could mean losing their own.
The Night Circus | Erin Morgenstern
My thoughts: To be honest, I think this would be a Ravenclaw treat, because not only the writing is so lyrical and beautiful, and there are a lot of really flushed descriptions and complex characters' relationships, but also I think it's very artsy in a way, even though the characters would lean towards Slytherin more. But I think if you're a Ravenclaw you're gonna love this book, and if you're not, too (this is me trying to recommend this book and shove it into everyone's faces because it was incredible!).
The circus arrives without warning. No announcements precede it. It is simply there, when yesterday it was not. Within the black-and-white striped canvas tents is an utterly unique experience full of breathtaking amazements. It is called Le Cirque des Rêves, and it is only open at night.
But behind the scenes, a fierce competition is underway—a duel between two young magicians, Celia and Marco, who have been trained since childhood expressly for this purpose by their mercurial instructors. Unbeknownst to them, this is a game in which only one can be left standing, and the circus is but the stage for a remarkable battle of imagination and will. Despite themselves, however, Celia and Marco tumble headfirst into love—a deep, magical love that makes the lights flicker and the room grow warm whenever they so much as brush hands.
True love or not, the game must play out, and the fates of everyone involved, from the cast of extraordinary circus performers to the patrons, hang in the balance, suspended as precariously as the daring acrobats overhead. 

Heroine | Mindy McGinnis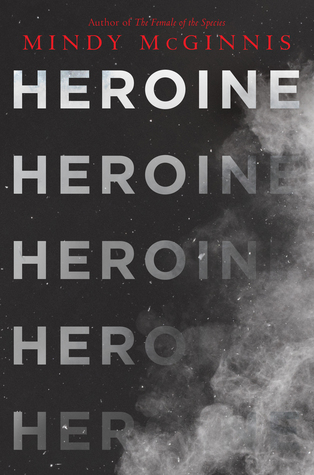 My thoughts: Okay, hear me out. Even though I feel all of Mindy McGinnis' books are more fitting for Slytherins, I  think this was a very realistic book and portrayal of addiction, and since us Ravenclaws are really curious and tend to want to learn more about things, I'm putting this book right here, because I feel it was raw and tough and real, and the author did an incredible job.
Three screws in her hip.
Two months until spring training.
One answer to all her problems.
Mickey Catalan is no stranger to the opioid epidemic in her small town. There are obituaries of classmates who "died suddenly" and stories of overdoses in gas station bathrooms—but none of that is her. No, Mickey is a star softball catcher—one part of a dynamic duo with her best friend and pitcher Carolina—about to start her senior season with hopes of college recruitment. Until a car accident shatters that plan, along with her hip and Carolina's arm.
Now Mickey is hurting. She can barely walk, much less crouch behind the plate. Yet a little white pill can make it better. After all, it is doctor prescribed. But when the prescription runs out, Mickey turns to an elderly woman who pushes hot meatloaf and a baggie full of oxy across the kitchen counter. It's there Mickey makes new friends—other athletes in pain, others with just time to kill—and finds peaceful acceptance, a place where she can find words more easily than she ever has before. But as the pressure to be Mickey Catalan heightens, her desire for pills becomes less about pain and more about want, something that could send her spiraling out of control.
The Bear and the Nightingale | Katherine Arden
My thoughts: One of the main reasons why I'm mentioning this book here and recommending to all of you Ravenclaws is because the prose was absolutely amazing, and though it was more on the slower side, it was absolutely amazing, and it would be a similar case to The Night Circus, where maybe the characters aren't particularly Ravenclaw, but I think the story would make a lot of Ravenclaws fall in love with Russian mythology.
At the edge of the Russian wilderness, winter lasts most of the year and the snowdrifts grow taller than houses. But Vasilisa doesn't mind—she spends the winter nights huddled around the embers of a fire with her beloved siblings, listening to her nurse's fairy tales. Above all, she loves the chilling story of Frost, the blue-eyed winter demon, who appears in the frigid night to claim unwary souls. Wise Russians fear him, her nurse says, and honor the spirits of house and yard and forest that protect their homes from evil.
After Vasilisa's mother dies, her father goes to Moscow and brings home a new wife. Fiercely devout, city-bred, Vasilisa's new stepmother forbids her family from honoring the household spirits. The family acquiesces, but Vasilisa is frightened, sensing that more hinges upon their rituals than anyone knows.
And indeed, crops begin to fail, evil creatures of the forest creep nearer, and misfortune stalks the village. All the while, Vasilisa's stepmother grows ever harsher in her determination to groom her rebellious stepdaughter for either marriage or confinement in a convent.
As danger circles, Vasilisa must defy even the people she loves and call on dangerous gifts she has long concealed—this, in order to protect her family from a threat that seems to have stepped from her nurse's most frightening tales.
The Diviners | Libba Bray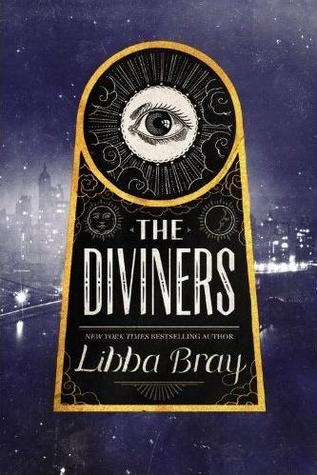 My thoughts: To be completely honest, the only reason why I'm recommending this book is because it is a super interesting series so far, and I would like all of the Ravenclaws read it, because they would appreciate these books so much. Also it has a lot of traits that I think a lot of Ravenclaws would really enjoy, so yup.
Evie O'Neill has been exiled from her boring old hometown and shipped off to the bustling streets of New York City—and she is pos-i-tute-ly ecstatic. It's 1926, and New York is filled with speakeasies, Ziegfeld girls, and rakish pickpockets. The only catch is that she has to live with her uncle Will and his unhealthy obsession with the occult.
Evie worries he'll discover her darkest secret: a supernatural power that has only brought her trouble so far. But when the police find a murdered girl branded with a cryptic symbol and Will is called to the scene, Evie realizes her gift could help catch a serial killer.
As Evie jumps headlong into a dance with a murderer, other stories unfold in the city that never sleeps. A young man named Memphis is caught between two worlds. A chorus girl named Theta is running from her past. A student named Jericho hides a shocking secret. And unknown to all, something dark and evil has awakened.
What are your Ravenclaws recommendations? Have you read any of these books or do you find them fitting for a Ravenclaw? Let me know in the comments!
Follow me on BlogLovin'
Goodreads | Instagram | Twitter | Contact Me