Hello bookworms! I'm Nia and today I'm going to be talking about the books I want to read in March.
So even though last month I did a pretty decent job at reading, I have a very ambitious TBR for this month. I'm going to be also participating in Witchathon, but since I don't have my TBR planned yet, I'm going to be talking about the books that I for sure (hopefully) will read this month.
Without any further ado, let's begin with my March TBR.
Nemesis | Anna Banks
Princess Sepora of Serubel is the last Forger in all the five kingdoms. The spectorium she creates provides energy for all, but now her father has found a way to weaponize it, and his intentions to incite war force her to flee his grasp. She escapes across enemy lines into the kingdom of Theoria, but her plans to hide are thwarted when she is captured and placed in the young king's servitude.
Tarik has just taken over rulership of Theoria, and must now face a new plague sweeping through his kingdom and killing his citizens. The last thing he needs is a troublesome servant vying for his attention. But Mistress Sepora will not be ignored. When the two finally meet face-to-face, they form an unlikely bond that complicates life in ways neither of them could have imagined.
Sepora's gift may be able to save Tarik's kingdom. But should she risk exposing herself and her growing feelings for her nemesis?
Descendant of the Crane | Joan He
Tyrants cut out hearts. Rulers sacrifice their own.
Princess Hesina of Yan has always been eager to shirk the responsibilities of the crown, dreaming of an unremarkable life. But when her beloved father is found dead, she's thrust into power, suddenly the queen of a surprisingly unstable kingdom. What's more, Hesina believes that her father was murdered—and that the killer is someone close to her.
Hesina's court is packed full of dissemblers and deceivers eager to use the king's death for political gain, each as plausibly guilty as the next. Her advisers would like her to blame the neighboring kingdom of Kendi'a, whose ruler has been mustering for war. Determined to find her father's actual killer, Hesina does something desperate: she enlists the aid of a soothsayer—a treasonous act, punishable by
death, since magic was outlawed centuries ago.
Using the information provided by the sooth, and uncertain if she can trust her family, Hesina turns to Akira—a brilliant investigator who's also a convicted criminal with secrets of his own. With the future of Yan at stake, can Hesina find justice for her father? Or will the cost be too high?
Last Girl Lied to | L. E. Flynn
Something made him angry that night.
Something made her cry.
Something made Trixie disappear.
What if it was all the same thing?
Fiona claims she doesn't remember anything about the night her best friend left a party early and walked into the ocean. But the truth is, she wishes she could forget.
Trixie's disappearance is ruled a suicide, but Fiona starts to believe that Trixie isn't really dead. Piecing together the trail of a girl who doesn't want to be found leads her to Jasper, Trixie's former friend with benefits, and Beau—the boy who turned Fiona down, who loved someone else, who might be happy Trixie is gone.
The closer Fiona gets to finding out what happened, and the closer she gets to Jasper and Beau, the more she realizes that the girl she knew better than anyone may have been a carefully constructed lie—and she might have been waiting to disappear the entire time.
King of Scars | Leigh Bardugo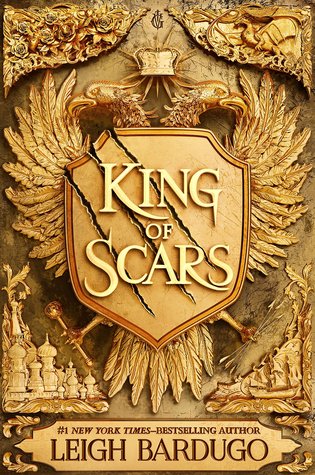 .
Nikolai Lantsov has always had a gift for the impossible. No one knows what he endured in his country's bloody civil war—and he intends to keep it that way. Now, as enemies gather at his weakened borders, the young king must find a way to refill Ravka's coffers, forge new alliances, and stop a rising threat to the once-great Grisha Army.
Yet with every day a dark magic within him grows stronger, threatening to destroy all he has built. With the help of a young monk and a legendary Grisha Squaller, Nikolai will journey to the places in Ravka where the deepest magic survives to vanquish the terrible legacy inside him. He will risk everything to save his country and himself. But some secrets aren't meant to stay buried—and some wounds aren't meant to heal.
King of Fools | Amanda Foody
On the quest to find her missing mother, prim and proper Enne Salta became reluctant allies with Levi Glaisyer, the city's most famous con man. Saving his life in the Shadow Game forced Enne to assume the identity of Seance, a mysterious underworld figure. Now, with the Chancellor of the Republic dead and bounties on both their heads, she and Levi must play a dangerous game of crime and politics…with the very fate of New Reynes at stake.
Thirsting for his freedom and the chance to build an empire, Levi enters an unlikely partnership with Vianca Augustine's estranged son. Meanwhile, Enne remains trapped by the mafia donna's binding oath, playing the roles of both darling lady and cunning street lord, unsure which side of herself reflects the truth.
As Enne and Levi walk a path of unimaginable wealth and opportunity, new relationships and deadly secrets could quickly lead them into ruin. And when unforeseen players enter the game, they must each make an impossible choice: To sacrifice everything they've earned in order to survive…
Or die as legends.
Slayer | Kiersten White
Into every generation a Slayer is born…
Nina and her twin sister, Artemis, are far from normal. It's hard to be when you grow up at the Watcher's Academy, which is a bit different from your average boarding school. Here teens are trained as guides for Slayers—girls gifted with supernatural strength to fight the forces of darkness. But while Nina's mother is a prominent member of the Watcher's Council, Nina has never embraced the violent Watcher lifestyle. Instead she follows her instincts to heal, carving out a place for herself as the school medic.
Until the day Nina's life changes forever.
Thanks to Buffy, the famous (and infamous) Slayer that Nina's father died protecting, Nina is not only the newest Chosen One—she's the last Slayer, ever. Period.
As Nina hones her skills with her Watcher-in-training, Leo, there's plenty to keep her occupied: a monster fighting ring, a demon who eats happiness, a shadowy figure that keeps popping up in Nina's dreams…
But it's not until bodies start turning up that Nina's new powers will truly be tested—because someone she loves might be next.
One thing is clear: Being Chosen is easy. Making choices is hard.
Through the White Wood | Jessica Leake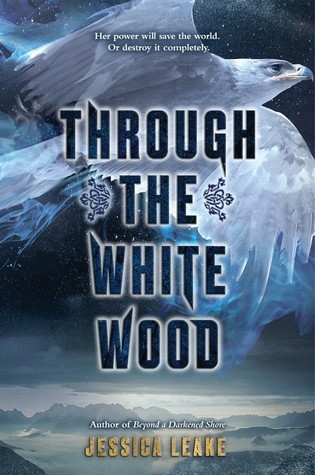 Katya's power to freeze anything she touches has made her an outcast in her isolated village. And when she loses control of her ability, accidentally killing several villagers, she is banished to the palace of the terrifying Prince Sasha in Kiev.
At the castle, though, she is surprised to find that Sasha is just like her—with his own strange talent, the ability to summon fire. Instead of punishment, Sasha offers Katya friendship, and the chance to embrace her power rather than fear it.
But outside the walls of Kiev, Sasha's enemies have organized their own army of people who can control the very earth. Bent on taking over the entire world, they won't stop until they've destroyed everything.
Katya and Sasha are desperate to stop the encroaching army, and together their powers are a fearsome weapon. But as their enemies draw nearer, leaving destruction in their wake, will fire and frost be enough to save the world? Or will they lose everything they hold dear?
Ruse | Cindy Pon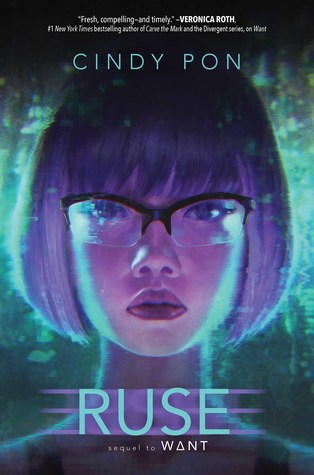 Jason Zhou, his friends, and Daiyu are still recovering from the aftermath of bombing Jin Corp headquarters. But Jin, the ruthless billionaire and Daiyu's father, is out for blood. When Lingyi goes to Shanghai to help Jany Tsai, a childhood acquaintance in trouble, she doesn't expect Jin to be involved. And when Jin has Jany murdered and steals the tech she had refused to sell him, Lingyi is the only one who has access to the encrypted info, putting her own life in jeopardy.
Zhou doesn't hesitate to fly to China to help Iris find Lingyi, even though he's been estranged from his friends for months. But when Iris tells him he can't tell Daiyu or trust her, he balks. The reunited group play a treacherous cat and mouse game in the labyrinthine streets of Shanghai, determined on taking back what Jin had stolen.
When Daiyu appears in Shanghai, Zhou is uncertain if it's to confront him or in support of her father. Jin has proudly announced Daiyu will be by his side for the opening ceremony of Jin Tower, his first "vertical city." And as hard as Zhou and his friends fight, Jin always gains the upper hand. Is this a game they can survive, much less win?
The Tiger at Midnight | Swati Teerdhala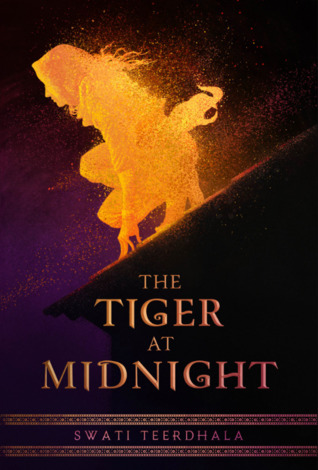 Esha is a legend, but no one knows. It's only in the shadows that she moonlights as the Viper, the rebels' highly skilled assassin. She's devoted her life to avenging what she lost in the royal coup, and now she's been tasked with her most important mission to date: taking down the ruthless General Hotha.
Kunal has been a soldier since childhood, training morning and night to uphold the power of King Vardaan. His uncle, the general, has ensured that Kunal never strays from the path—even as a part of Kunal longs to join the outside world, which has been growing only more volatile.
Then Esha's and Kunal's paths cross—and an unimaginable chain of events unfolds. Both the Viper and the soldier think they're calling the shots, but they're not the only players moving the pieces. As the bonds that hold their land in order break down and the sins of the past meet the promise of a new future, both rebel and soldier must make unforgivable choices.
Drawing inspiration from ancient Indian history and Hindu mythology, the first book in Swati Teerdhala's debut fantasy trilogy captivates with electric romance, stunning action, and the fierce bonds that hold people together—and that drive them apart.
The Belles | Dhonielle Clayton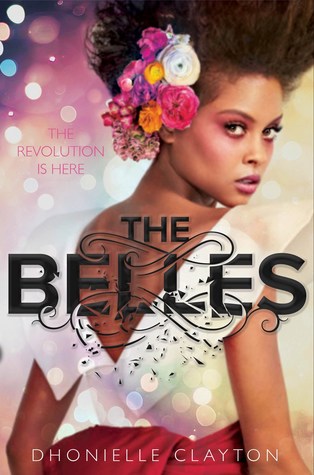 Camellia Beauregard is a Belle. In the opulent world of Orléans, Belles are revered, for they control Beauty, and Beauty is a commodity coveted above all else. In Orléans, the people are born gray, they are born damned, and only with the help of a Belle and her talents can they transform and be made beautiful.
But it's not enough for Camellia to be just a Belle. She wants to be the favorite—the Belle chosen by the Queen of Orléans to live in the royal palace, to tend to the royal family and their court, to be recognized as the most talented Belle in the land. But once Camellia and her Belle sisters arrive at court, it becomes clear that being the favorite is not everything she always dreamed it would be. Behind the gilded palace walls live dark secrets, and Camellia soon learns that the very essence of her existence is a lie—that her powers are far greater, and could be more dangerous, than she ever imagined. And when the queen asks Camellia to risk her own life and help the ailing princess by using Belle powers in unintended ways, Camellia now faces an impossible decision.
With the future of Orléans and its people at stake, Camellia must decide—save herself and her sisters and the way of the Belles—or resuscitate the princess, risk her own life, and change the ways of her world forever.
Enchantée | Gita Trelease
Paris in 1789 is a labyrinth of twisted streets, filled with beggars, thieves, revolutionaries—and magicians…
When smallpox kills her parents, Camille Durbonne must find a way to provide for her frail, naive sister while managing her volatile brother. Relying on petty magic—la magie ordinaire—Camille painstakingly transforms scraps of metal into money to buy the food and medicine they need. But when the coins won't hold their shape and her brother disappears with the family's savings, Camille must pursue a richer, more dangerous mark: the glittering court of Louis XVI and Marie Antoinette.
With dark magic forbidden by her mother, Camille transforms herself into the 'Baroness de la Fontaine' and is swept up into life at the Palace of Versailles, where aristocrats both fear and hunger for la magie. There, she gambles at cards, desperate to have enough to keep herself and her sister safe. Yet the longer she stays at court, the more difficult it becomes to reconcile her resentment of the nobles with the enchantments of Versailles. And when she returns to Paris, Camille meets a handsome young balloonist—who dares her to hope that love and liberty may both be possible.
But la magie has its costs. And when Camille loses control of her secrets, the game she's playing turns deadly. Then revolution erupts, and she must choose—love or loyalty, democracy or aristocracy, freedom or magic—before Paris burns…
The Unhoneymooners | Christina Lauren
Olive is always unlucky: in her career, in love, in…well, everything. Her identical twin sister Amy, on the other hand, is probably the luckiest person in the world. Her meet-cute with her fiancé is something out of a romantic comedy (gag) and she's managed to finance her entire wedding by winning a series of Internet contests (double gag). Worst of all, she's forcing Olive to spend the day with her sworn enemy, Ethan, who just happens to be the best man.
Olive braces herself to get through 24 hours of wedding hell before she can return to her comfortable, unlucky life. But when the entire wedding party gets food poisoning from eating bad shellfish, the only people who aren't affected are Olive and Ethan. And now there's an all-expenses-paid honeymoon in Hawaii up for grabs.
Putting their mutual hatred aside for the sake of a free vacation, Olive and Ethan head for paradise, determined to avoid each other at all costs. But when Olive runs into her future boss, the little white lie she tells him is suddenly at risk to become a whole lot bigger. She and Ethan now have to pretend to be loving newlyweds, and her luck seems worse than ever. But the weird thing is that she doesn't mind playing pretend. In fact, she feels kind of… lucky.
Dark Triumph | Robin LaFevers
I lean forward, pushing my body out past the battlements. The wind plucks at my cloak, buffets against me, as if it would carry me off in flight, just like the birds or the knight's soul. Let go, it cries, I will take you far, far away. I want to laugh at the exhilarating feeling, I will catch you, it whistles seductively.
The convent has returned Sybella to a life that nearly drove her mad. Her father's rage and brutality are terrifying, and her brother's love is equally monstrous. When she discovers an unexpected ally imprisoned in the dungeons, will a a daughter of Death find something other than vengeance to live for?
What are the books that you want to read this month? Have you read any of these ones or do you have them on your TBR? Let me know in the comments!
Follow me on BlogLovin'
Goodreads | Instagram | Twitter | Contact Me