Hello bookworms! I'm Nia and today I'm going to be talking about some of my favorite fictional friendships!
I love me a great friendship in a book. Though there are times that said friendship ends up being a romance in the story, most of the books that I'm going to be talking about today don't have that.
If you aren't familiar with Top 5 Tuesday, it is a group here on WordPress now currently run by Shanah over at BionicBookWorm, where each week they give you a topic and you talk about 5 books that fit that category.
Without any further ado, let's start with this week's topic!
Megan & Owen | Always Never Yours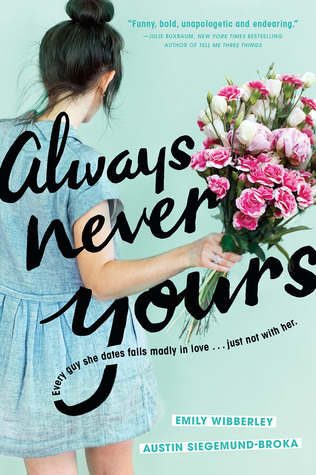 Shouldn't a girl get to star in her own love story?
Seventeen-year-old Megan Harper is about due for her next sweeping romance. It's inevitable—each of her relationships starts with the perfect guy and ends with him falling in love . . . with someone else. But instead of feeling sorry for herself, Megan focuses on pursuing her next fling, directing theater, and fulfilling her dream college's acting requirement in the smallest role possible.
So when she's cast as Juliet (yes, that Juliet) in her high school's production, it's a complete nightmare. Megan's not an actress, and she's used to being upstaged—both in and out of the theater. In fact, with her mom off in Texas and her dad remarried and on to baby #2 with his new wife, Megan worries that, just like her exes, her family is moving on without her.
Then she meets Owen Okita, an aspiring playwright inspired by Rosaline from Shakespeare's R+J. A character who, like Megan, knows a thing or two about short-lived relationships. Megan agrees to help Owen with his play in exchange for help catching the eye of a sexy stagehand/potential new boyfriend. Yet Megan finds herself growing closer to Owen, and wonders if he could be the Romeo she never expected. 
The Raven Boys | Maggie Stiefvater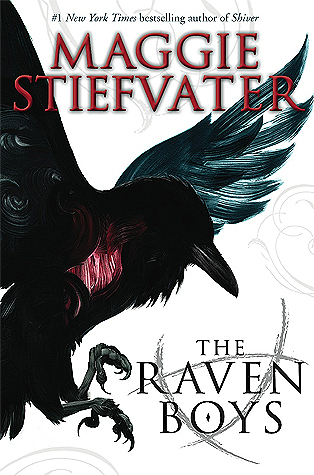 It is freezing in the churchyard, even before the dead arrive.
Every year, Blue Sargent stands next to her clairvoyant mother as the soon-to-be dead walk past. Blue herself never sees them—not until this year, when a boy emerges from the dark and speaks directly to her.
His name is Gansey, and Blue soon discovers that he is a rich student at Aglionby, the local private school. Blue has a policy of staying away from Aglionby boys. Known as Raven Boys, they can only mean trouble.
But Blue is drawn to Gansey, in a way she can't entirely explain. He has it all—family money, good looks, devoted friends—but he's looking for much more than that. He is on a quest that has encompassed three other Raven Boys: Adam, the scholarship student who resents all the privilege around him; Ronan, the fierce soul who ranges from anger to despair; and Noah, the taciturn watcher of the four, who notices many things but says very little.
For as long as she can remember, Blue has been warned that she will cause her true love to die. She never thought this would be a problem. But now, as her life becomes caught up in the strange and sinister world of the Raven Boys, she's not so sure anymore.
Safiya & Iseult | Truthwitch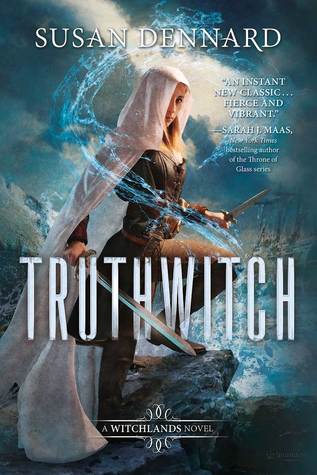 Young witches Safiya and Iseult have a habit of finding trouble. After clashing with a powerful Guildmaster and his ruthless Bloodwitch bodyguard, the friends are forced to flee their home.
Safi must avoid capture at all costs as she's a rare Truthwitch, able to discern truth from lies. Many would kill for her magic, so Safi must keep it hidden – lest she be used in the struggle between empires. And Iseult's true powers are hidden even from herself.
In a chance encounter at Court, Safi meets Prince Merik and makes him a reluctant ally. However, his help may not slow down the Bloodwitch now hot on the girls' heels. All Safi and Iseult want is their freedom, but danger lies ahead. With war coming, treaties breaking and a magical contagion sweeping the land, the friends will have to fight emperors and mercenaries alike. For some will stop at nothing to get their hands on a Truthwitch.
Harry, Ron & Hermione | Harry Potter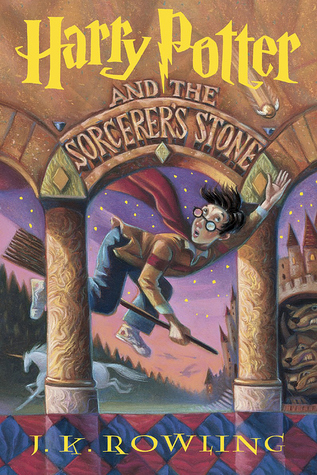 Harry Potter's life is miserable. His parents are dead and he's stuck with his heartless relatives, who force him to live in a tiny closet under the stairs. But his fortune changes when he receives a letter that tells him the truth about himself: he's a wizard. A mysterious visitor rescues him from his relatives and takes him to his new home, Hogwarts School of Witchcraft and Wizardry.
After a lifetime of bottling up his magical powers, Harry finally feels like a normal kid. But even within the Wizarding community, he is special. He is the boy who lived: the only person to have ever survived a killing curse inflicted by the evil Lord Voldemort, who launched a brutal takeover of the Wizarding world, only to vanish after failing to kill Harry.
Though Harry's first year at Hogwarts is the best of his life, not everything is perfect. There is a dangerous secret object hidden within the castle walls, and Harry believes it's his responsibility to prevent it from falling into evil hands. But doing so will bring him into contact with forces more terrifying than he ever could have imagined.
Clary & Simon | The Mortal Instruments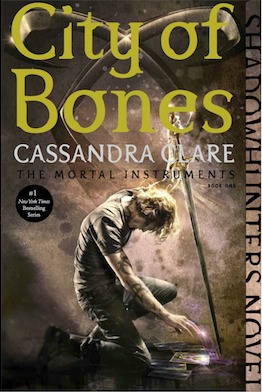 When fifteen-year-old Clary Fray heads out to the Pandemonium Club in New York City, she hardly expects to witness a murder― much less a murder committed by three teenagers covered with strange tattoos and brandishing bizarre weapons. Then the body disappears into thin air. It's hard to call the police when the murderers are invisible to everyone else and when there is nothing―not even a smear of blood―to show that a boy has died. Or was he a boy?
This is Clary's first meeting with the Shadowhunters, warriors dedicated to ridding the earth of demons. It's also her first encounter with Jace, a Shadowhunter who looks a little like an angel and acts a lot like a jerk. Within twenty-four hours Clary is pulled into Jace's world with a vengeance when her mother disappears and Clary herself is attacked by a demon. But why would demons be interested in ordinary mundanes like Clary and her mother? And how did Clary suddenly get the Sight? The Shadowhunters would like to know…
What are your favorite fictional friendships? Do you have any of the ones I've mentioned on your list as well? Let me know in the comments!
Follow me on BlogLovin'
Goodreads | Instagram | Twitter | Contact Me