Hello bookworms! I'm Nia and today I'm going to be talking about some new releases that I'm super excited to read or own that are coming out this month.
I have to say that though there are a few books coming out this month, it isn't as crazy as previous months, which is great because my wallet will be so happy about that. Some of these books I've already read but I'm so excited to own and others I'm very interested to read them simply.
Without any further ado, let's start with my April releases!
The Princess and the Fangirl | Ashley Poston
Pub. Date: April 2nd
Imogen Lovelace is an ordinary fangirl on an impossible mission: save her favorite character, Princess Amara, from being killed off from her favorite franchise, Starfield. The problem is, Jessica Stone—the actress who plays Princess Amara—wants nothing more than to leave the intense scrutiny of the fandom behind. If this year's ExcelsiCon isn't her last, she'll consider her career derailed.
When a case of mistaken identity throws look-a-likes Imogen and Jess together, they quickly become enemies. But when the script for the Starfield sequel leaks, and all signs point to Jess, she and Imogen must trade places to find the person responsible. That's easier said than done when the girls step into each other's shoes and discover new romantic possibilities, as well as the other side of intense fandom. As these "princesses" race to find the script-leaker, they must rescue themselves from their own expectations, and redefine what it means to live happily ever after.
Defy Me | Tahereh Mafi
Pub. Date: April 2nd
Juliette's short tenure as the supreme commander of North America has been an utter disaster. When the children of the other world leaders show up on her doorstep, she wants nothing more than to turn to Warner for support and guidance. But he shatters her heart when he reveals that he's been keeping secrets about her family and her identity from her—secrets that change everything.
Juliette is devastated, and the darkness that's always dwelled within her threatens to consume her. An explosive encounter with unexpected visitors might be enough to push her over the edge.
The Devouring Gray | Christine Lynn Herman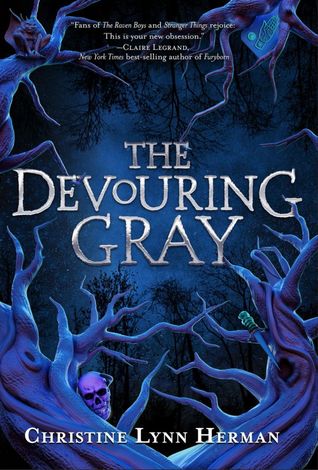 Pub. Date: April 2nd
After the death of her sister, seventeen-year-old Violet Saunders finds herself dragged to Four Paths, New York. Violet may be a newcomer, but she soon learns her mother isn't: They belong to one of the revered founding families of the town, where stone bells hang above every doorway and danger lurks in the depths of the woods.
Justin Hawthorne's bloodline has protected Four Paths for generations from the Gray—a lifeless dimension that imprisons a brutal monster. After Justin fails to inherit his family's powers, his mother is determined to keep this humiliation a secret. But Justin can't let go of the future he was promised and the town he swore to protect.
Ever since Harper Carlisle lost her hand to an accident that left her stranded in the Gray for days, she has vowed revenge on the person who abandoned her: Justin Hawthorne. There are ripples of dissent in Four Paths, and Harper seizes an opportunity to take down the Hawthornes and change her destiny-to what extent, even she doesn't yet know.
The Gray is growing stronger every day, and its victims are piling up. When Violet accidentally unleashes the monster, all three must band together with the other Founders to unearth the dark truths behind their families' abilities—before the Gray devours them all.
Wicked Saints | Emily A. Duncan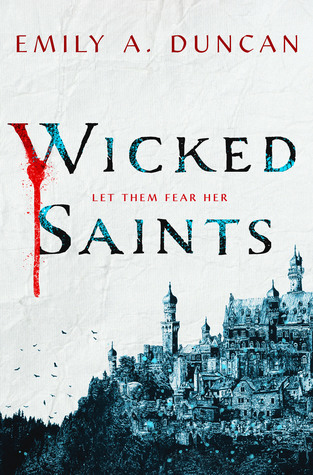 Pub. Date: April 2nd
A girl who can speak to gods must save her people without destroying herself.
A prince in danger must decide who to trust.
A boy with a monstrous secret waits in the wings.
Together, they must assassinate the king and stop the war.
In a centuries-long war where beauty and brutality meet, their three paths entwine in a shadowy world of spilled blood and mysterious saints, where a forbidden romance threatens to tip the scales between dark and light. Wicked Saints is the thrilling start to Emily A. Duncan's devastatingly Gothic Something Dark and Holy trilogy..
We Rule the Night | Claire Eliza Bertlett
Pub. Date: April 2nd
Seventeen-year-old Revna is a factory worker, manufacturing war machines for the Union of the North. When she's caught using illegal magic, she fears being branded a traitor and imprisoned. Meanwhile, on the front lines, Linné defied her father, a Union general, and disguised herself as a boy to join the army. They're both offered a reprieve from punishment if they use their magic in a special women's military flight unit and undertake terrifying, deadly missions under cover of darkness. Revna and Linné can hardly stand to be in the same cockpit, but if they can't fly together, and if they can't find a way to fly well, the enemy's superior firepower will destroy them–if they don't destroy each other first.

We Are Blood and Thunder | Kesia Lupo
Pub. Date: April 4th
In a sealed-off city, it begins with a hunt. A young woman, Lena, running for her life, convicted of being a mage and sentenced to death. Her only way to survive is to trust those she has been brought up to fear – those with magic.
On the other side of the locked gates is a masked lady, Constance, determined to find a way back in. She knows only too well how the people of Duke's Forest loathe magic. Years ago she escaped before her powers were discovered. But now she won't hide who she is any longer.
A powerful and terrifying storm cloud unites them. It descends over the dukedom and devastates much in its wake. But this is more than a thunderstorm. This is a spell, and the truth behind why it has been cast is more sinister than anyone can imagine … Only Lena and Constance hold the key to destroying the spell. Though neither of them realise it, they need each other. They are the blood and they have the thunder within.
Descendant of the Crane |  Joan He
Pub. Date: April 9th
Princess Hesina of Yan has always been eager to shirk the responsibilities of the crown, dreaming of an unremarkable life. But when her beloved father is found dead, she's thrust into power, suddenly the queen of a surprisingly unstable kingdom. What's more, Hesina believes that her father was murdered—and that the killer is someone close to her.
Hesina's court is packed full of dissemblers and deceivers eager to use the king's death for political gain, each as plausibly guilty as the next. Her advisers would like her to blame the neighboring kingdom of Kendi'a, whose ruler has been mustering for war. Determined to find her father's actual killer, Hesina does something desperate: she enlists the aid of a soothsayer—a treasonous act, punishable by
death, since magic was outlawed centuries ago.
Using the information provided by the sooth, and uncertain if she can trust her family, Hesina turns to Akira—a brilliant investigator who's also a convicted criminal with secrets of his own. With the future of Yan at stake, can Hesina find justice for her father? Or will the cost be too high?
Through the White Wood | Jessica Leake
Pub. Date: April 9th
When Katya loses control of her power to freeze, her villagers banish her to the palace of the terrifying Prince Sasha in Kiev.
Expecting punishment, she is surprised to find instead that Sasha is just like her—with the ability to summon fire. Sasha offers Katya friendship and the chance to embrace her power rather than fear it.
But outside the walls of Kiev, Sasha's enemies are organizing an army of people bent on taking over the entire world.
Together, Katya's and Sasha's powers are a fearsome weapon. But as their enemies draw nearer, will fire and frost be enough to save the world? Or will Katya and Sasha lose everything they hold dear?
The Sword and the Dagger | Robert Cochran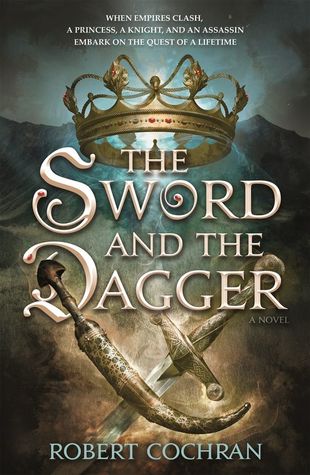 Pub. Date: April 9th
When empires clash,
a Princess, a Knight, and an Assassin
embark on the quest of a lifetime
During the time of the Crusades, an unlikely trio—a Christian princess, her affianced prince, and a Muslim assassin—embarks on a quest to the court of the most fearsome warrior the world has ever known, Genghis Khan.
A rousing tale of adventure and romance about three young people who must grapple with fundamental issues of loyalty, friendship, faith, honor, and courage against the backdrop of conflicts that still resonate today.
Meet Cute | Helena Hunting 
Pub. Date: April 9th
Talk about an embarrassing introduction. On her first day of law school, Kailyn ran – quite literally – into the actor she crushed on as a teenager, ending with him sprawled on top of her. Mortified to discover the Daxton Hughes was also a student in her class, her embarrassment over their meet-cute quickly turned into a friendship she never expected. Of course, she never saw his betrayal coming either…
Now, eight years later, Dax is in her office asking for legal advice. Despite her anger, Kailyn can't help feeling sorry for the devastated man who just became sole guardian to his thirteen-year-old sister. But when her boss gets wind of Kailyn's new celebrity client, there's even more at stake than Dax's custody issues: if she gets Dax to work at their firm, she'll be promoted to partner.
The more time Kailyn spends with Dax and his sister, the more she starts to feel like a family, and the more she realizes the chemistry they had all those years ago is as fresh as ever. But will they be able to forgive the mistakes of the past, or will one betrayal lead to another?
Serious Moonlight | Jenn Bennett
Pub. Date: April 16th
After an awkward first encounter, Birdie and Daniel are forced to work together in a Seattle hotel where a famous author leads a mysterious and secluded life in this romantic contemporary novel from the author of Alex, Approximately.
Mystery-book aficionado Birdie Lindberg has an overactive imagination. Raised in isolation and homeschooled by strict grandparents, she's cultivated a whimsical fantasy life in which she plays the heroic detective and every stranger is a suspect. But her solitary world expands when she takes a job the summer before college, working the graveyard shift at a historic Seattle hotel.
In her new job, Birdie hopes to blossom from introverted dreamer to brave pioneer, and gregarious Daniel Aoki volunteers to be her guide. The hotel's charismatic young van driver shares the same nocturnal shift and patronizes the waterfront Moonlight Diner where she waits for the early morning ferry after work. Daniel also shares her appetite for intrigue, and he's stumbled upon a real-life mystery: a famous reclusive writer—never before seen in public—might be secretly meeting someone at the hotel.
To uncover the writer's puzzling identity, Birdie must come out of her shell…discovering that most confounding mystery of all may be her growing feelings for the elusive riddle that is Daniel.
All We Could Have Been | TE Carter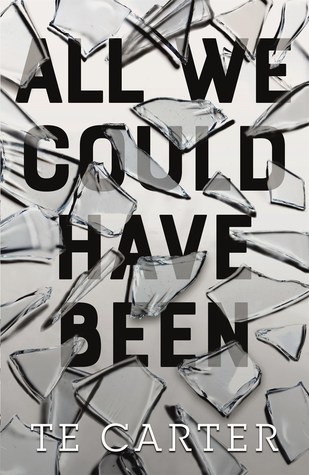 Pub. Date: April 23rd
Five years ago, Lexie walked home from school after her older brother failed to pick her up. When she entered her house, her brother sat calmly, waiting for the police to come arrest him for the heinous crime he had just committed.
Treated like a criminal herself, Lexie now moves from school to school hiding who she is—who she's related to. She struggles with loving her brother, the PTSD she now suffers from, and wanting to just live a normal life. But how can she be normal when she can't even figure out how to just live?
This is a powerful look at the assumptions we make about people. Lexie's emotional journey to separate her brother's horrific act from herself is stunning and heartbreaking. This is Lexie's story and journey—not her brother's—and it will stay with you long after you turn the last page.

If I'm Being Honest | Emily Wibberley & Austin Siegemund-Broka
Pub. Date: April 23rd
High school senior Cameron Bright's reputation can be summed up in one word: bitch. It's no surprise she's queen bee at her private L.A. high school—she's beautiful, talented, and notorious for her cutting and brutal honesty. So when she puts her foot in her mouth in front of her crush, Andrew, she fears she may have lost him for good.
In an attempt to win him over, Cameron resolves to "tame" herself, much like Katherine in Shakespeare's The Taming of the Shrew. First, she'll have to make amends with those she's wronged, which leads her to Brendan, the guy she labelled with an unfortunate nickname back in the sixth grade. At first, Brendan isn't all that receptive to Cameron's ploy. But slowly, he warms up to her when they connect over the computer game he's developing. Now if only Andrew would notice…
But the closer Cameron gets to Brendan, the more she sees he appreciates her personality—honesty and all—and wonders if she's compromising who she is for the guy she doesn't even want.
The Tiger at Midnight | Swati Teerdhala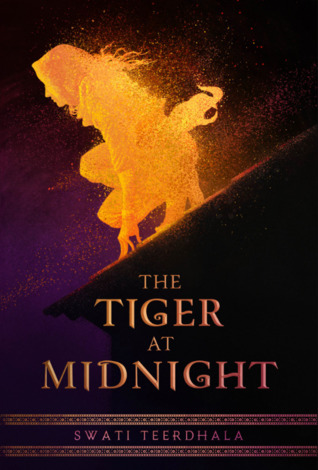 Pub. Date: April 23rd
Esha is a legend, but no one knows. It's only in the shadows that she moonlights as the Viper, the rebels' highly skilled assassin. She's devoted her life to avenging what she lost in the royal coup, and now she's been tasked with her most important mission to date: taking down the ruthless General Hotha.
Kunal has been a soldier since childhood, training morning and night to uphold the power of King Vardaan. His uncle, the general, has ensured that Kunal never strays from the path—even as a part of Kunal longs to join the outside world, which has been growing only more volatile.
Then Esha's and Kunal's paths cross—and an unimaginable chain of events unfolds. Both the Viper and the soldier think they're calling the shots, but they're not the only players moving the pieces. As the bonds that hold their land in order break down and the sins of the past meet the promise of a new future, both rebel and soldier must make unforgivable choices.
Inspired by ancient Indian history and Hindu mythology.
You Must Not Miss | Katrina Leno
Pub. Date: April 23rd
Magpie Lewis started writing in her yellow notebook the day her family self-destructed. That was the night Eryn, Magpie's sister, skipped town and left her to fend for herself. That was the night of Brandon Phipp's party.
Now, Magpie is called a slut whenever she walks down the hallways of her high school, her former best friend won't speak to her, and she spends her lunch period with a group of misfits who've all been socially exiled like she has. And so, feeling trapped and forgotten, Magpie retreats to her notebook, dreaming up a place called Near.
Near is perfect–somewhere where her father never cheated, her mother never drank, and Magpie's own life never derailed so suddenly. She imagines Near so completely, so fully, that she writes it into existence, right in her own backyard. It's a place where she can have anything she wants…even revenge.
King of Fools | Amanda Foody
Pub. Date: April 30th
On the quest to find her missing mother, prim and proper Enne Salta became reluctant allies with Levi Glaisyer, the city's most famous con man. Saving his life in the Shadow Game forced Enne to assume the identity of Seance, a mysterious underworld figure. Now, with the Chancellor of the Republic dead and bounties on both their heads, she and Levi must play a dangerous game of crime and politics…with the very fate of New Reynes at stake.
Thirsting for his freedom and the chance to build an empire, Levi enters an unlikely partnership with Vianca Augustine's estranged son. Meanwhile, Enne remains trapped by the mafia donna's binding oath, playing the roles of both darling lady and cunning street lord, unsure which side of herself reflects the truth.
As Enne and Levi walk a path of unimaginable wealth and opportunity, new relationships and deadly secrets could quickly lead them into ruin. And when unforeseen players enter the game, they must each make an impossible choice: To sacrifice everything they've earned in order to survive…
Or die as legends.
What are your most anticipated releases that are coming out in April? Have you read any of the books I've mentioned above or do you have them on your TBR? Let me know in the comments!
Follow me on BlogLovin'
Goodreads | Instagram | Twitter | Contact Me