Hello bookworms! I'm Nia and today I'm goin to be talking about some of my favorite magical creatures.
I have to say I find it a bit tough to think about magical creatures that I love, because when I don't have to write it down, I might come across five, but now that I'm writing it, I blank out. Anyways, I ended up coming out with 5 of my all time favorites, and I'll read any book that has them in it.
If you aren't familiar with Top 5 Tuesday, it is a group here on WordPress now currently run by Shanah over at BionicBookWorm, where each week they give you a topic and you talk about 5 books that fit that category.
Without any further ado, let's start with this week's topic!
Faeries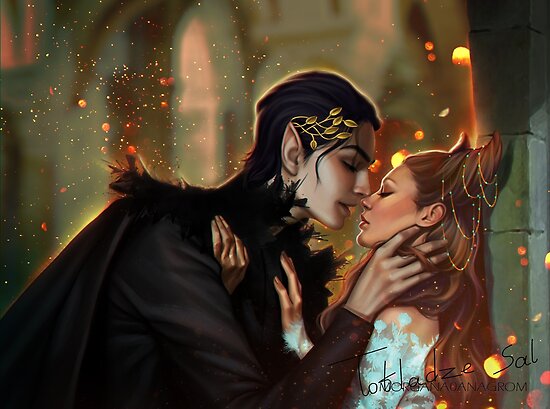 Artist Credit: Salome Totladze
After all this time talking about how much I adore faeries or anything related to the fae, and lately I'm living for all of the new releases that have fae in some type of way.
Fawkes | Harry Potter
I think Fawkes is such an underrated creature in Harry Potter, but I just adore him. He isn't the most beautiful creature, I have to admit, but I just love his apparitions in the story.
Sirens
Again, nothing new here. I'm a sucker for sirens and mermaids and anything related to them, and though I haven't read many books that I loved about them, I've still come across some incredible novels, and I'll always be on the hunt for my favorite siren book.
Abraxos
Artist Credit: Cladelle
Though I'm not the biggest fan of this series anymore, something that I still love is Abraxos and the dragons in general (but especially him).
Vampires
I'm so excited vampires have made a come back! I cannot wait to read more dark and eerie stories about them, because they are some of my favorite creatures.
What are your favorite magical creatures? Do you have any of these ones I've mentioned on your list as well? Let me know in the comments!
Follow me on BlogLovin'
Goodreads | Instagram | Twitter | Contact Me